Go underground, go hiking or practice winter sports in the Dolomites, but whatever you do, just have fun
Fans of winter sports know that ski resorts in Italy are on par with those in Switzerland or France, such as Courchevel St. Moritz, for example. Everyone is also talking about Val di Fassa, Cervinia, Bormio, and Courmayeur, all of which are located on the Alps' southern slopes. There are some outstanding ski slopes and locations in the Apennines, for example, in the mountains of Abruzzo (Monte Piselli and Prati di Tivo,), although they are only available during the winter season.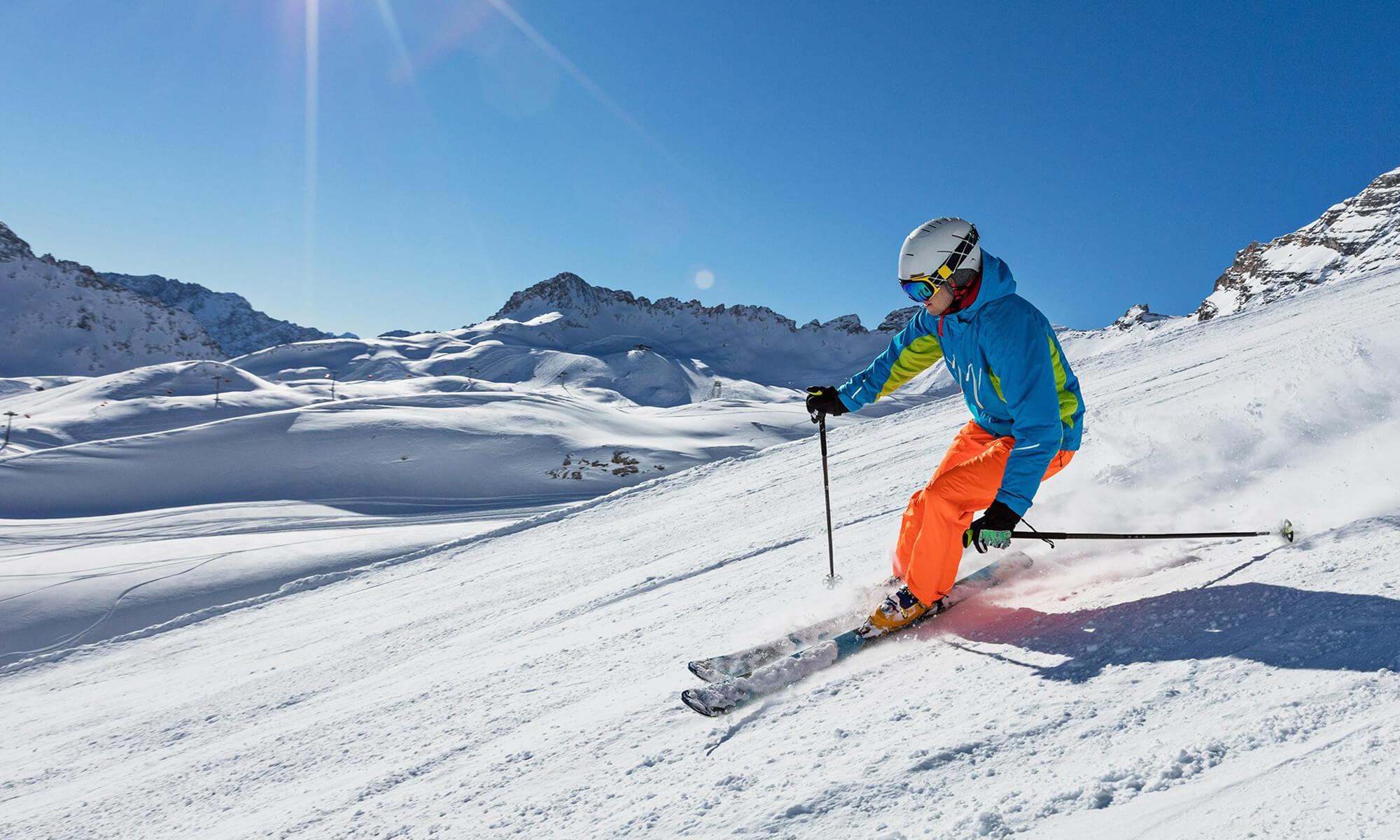 IMAGE: Cervinia is a contemporary, high-altitude resort in Italy with fantastic long slopes, making it an ideal snow sports playground for both experienced and beginners. Snow from head to toe is almost certainly on the charts.
However, due to the presence of glaciers and the high altitude, most mountain resorts are open all year for downhill sliding in a toboggan (known as tobogganing), as well as snowboarding, and skiing. Everywhere you go, you'll find the traditional Italian friendliness and warmth, outstanding European service, and a high level of intricacy in the snow-covered slopes, which is just one of the reasons why Italy is considered a favourable family holiday destination any time of the year.
The country's ski resorts are organised into different administrative provinces, which comprise the ski areas of Alto Adige, Lombardy, Aosta, Piedmont, and Trentino. Skiing on the slopes of Lombardy can be coupled with relaxing on the lakes, and shopping in Milan, making it ideal for any family vacation. The Dolomites, on the other hand, always astonish visitors with the rocky, yet beautiful trails of this region.
What should I consider when booking a family holiday at a ski resort in Italy?
When selecting a location for your family holiday, you should not rely purely on your own degree of cross-country skiing experience. Each resort has a "green route" for beginners, as well as a steep "black tail" for more skilled skiers. However, not all regions have favourable downhill all year, so keep this in mind as well as the economical aspect of your visit.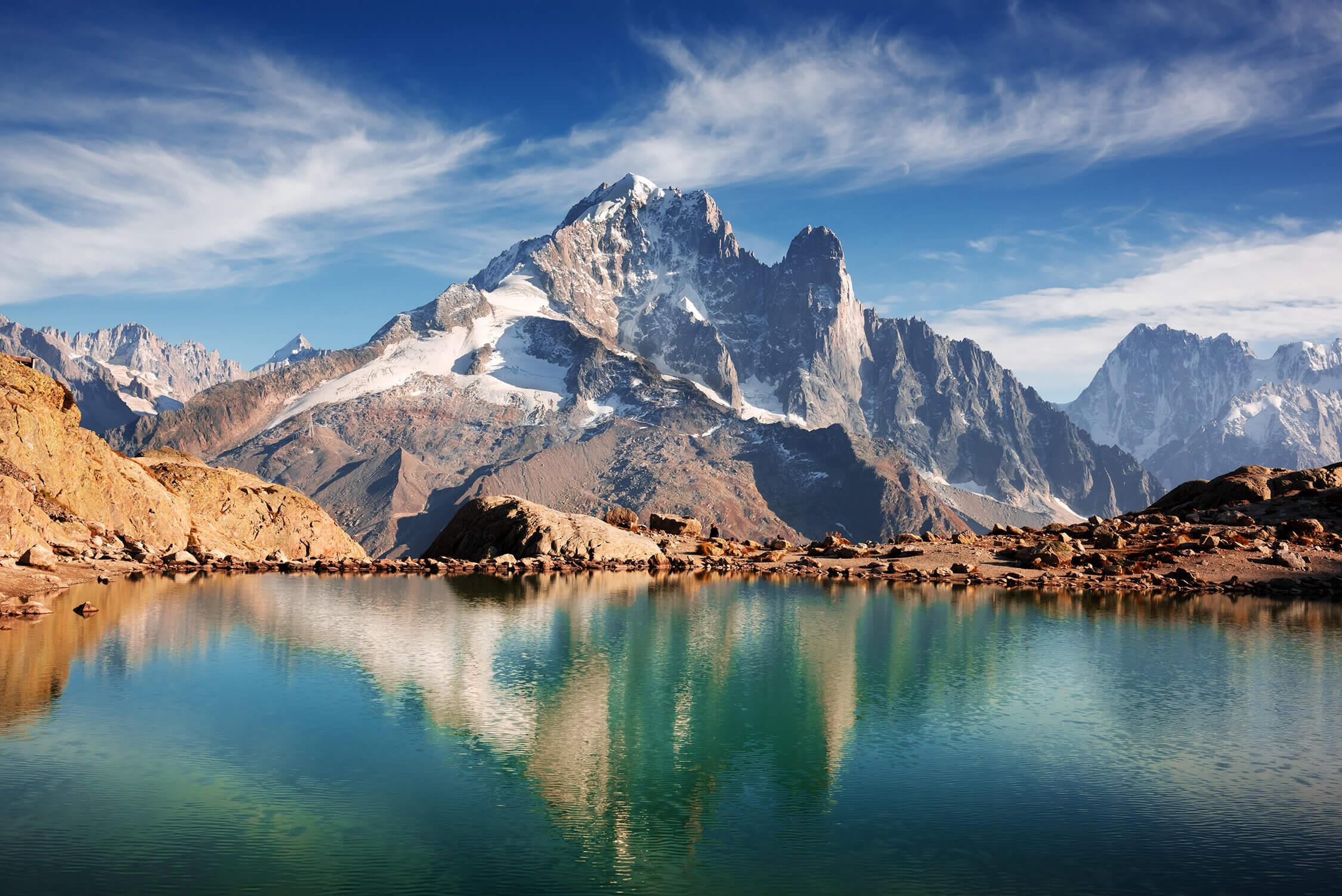 IMAGE: Mount Blanc is not only picture-perfect, but also the highest peak in the Graian Alps, and the highest point in the entire mining system, which is often referred to as the "top" of Europe.
If you want to visit the ski resorts surrounding Aosta Valley, which are bounded by the borders of Italy, Switzerland, and France, you should know that they are among the best, but also among the most expensive resort in the area. Mont Blanc, Gran Paradiso, and Monte Rosa are situated at a significant altitude, and at the foot of never-melting glaciers.
You are more likely to enjoy the splendour of Mont Blanc as a family from either Chamonix, Courmayeur, or the nearby trails than from the summit! The mountain, which can be seen kilometres away, dominates its surroundings and offers an excellent photo backdrop.
Consider a family ski trip to Piedmont
Those who love the French Alps will enjoy Piedmont, but beware of the lovely, clear lakes and hilly terrain, since you may never want to leave. The heart and official ski centre of the region is the village of Sestriere, which is located at an altitude of 2000 meters, but due to snow cover issues, it is cold all year and the elevators do not operate during some months, such as April.
The Piedmont is better suited to intermediate skiers, although the Grande Galaxie region is great for family-friendly activities including heli-skiing. There are several restaurants, a bowling alley, a nightclub, a sports club with saunas and swimming pools, and an ice rink.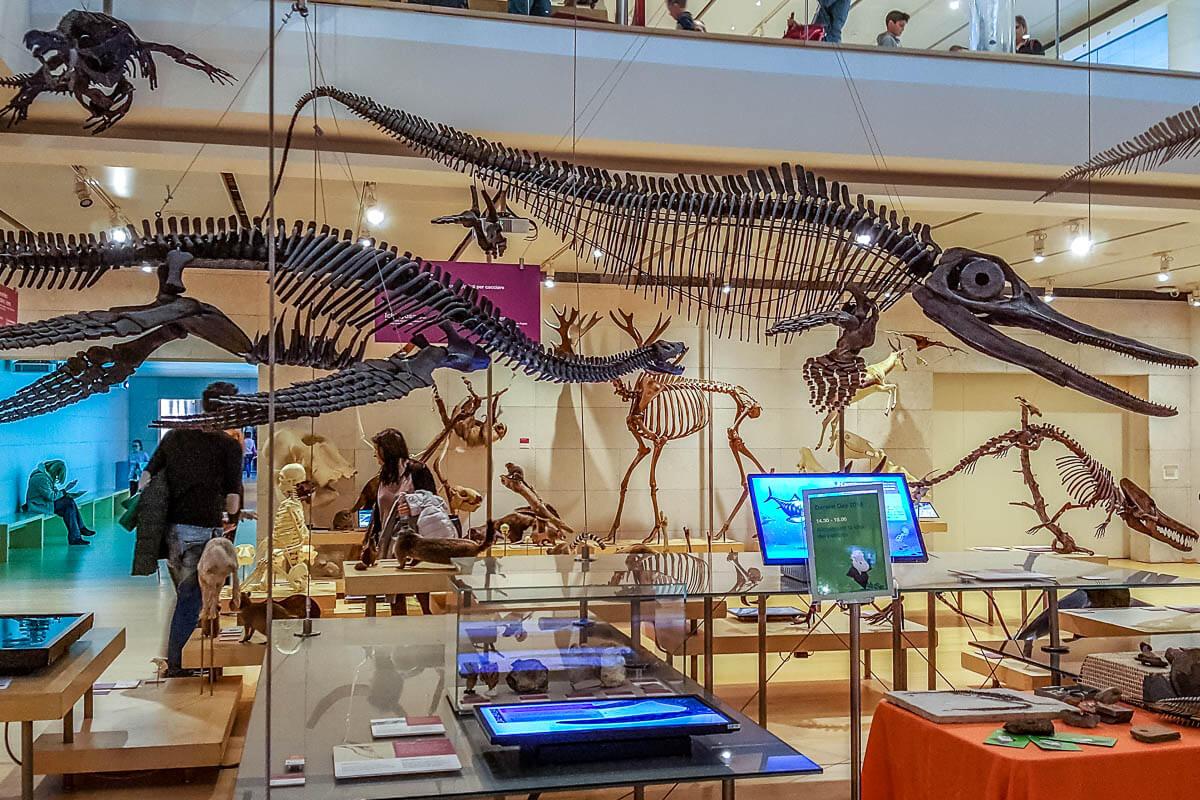 IMAGE: When visiting Trento's Science Museum, you should aim to attend on one of its themed days, such as Darwin Day. This is when booths and stalls are put up across the museum's multiple floors so that children can freely speak with scientists, listen to speeches and participate in experiments.
When you get bored with the snow and feel like something different, there are other interesting attractions to visit, such as Italy's Child-Oriented Museums. Many museums in Italy are geared at children, with the goal of instilling a love of nature, history, and science in them. One of the most well-known is the MUSE - Science Museum in Trento, Italy's northernmost city. There's a lot to see and learn there, from a replica of a real-life glacier to a dinosaur gallery.
Take a hike!
To really enjoy everything that Italy has to offer families with children, don't limit yourself to merely visiting the main Italian cities (as beautiful as they are) or traveling during the snow-covered winter months. Consider taking your children to view and enjoy the breathtakingly gorgeous Italian landscape this summer by venturing further afield.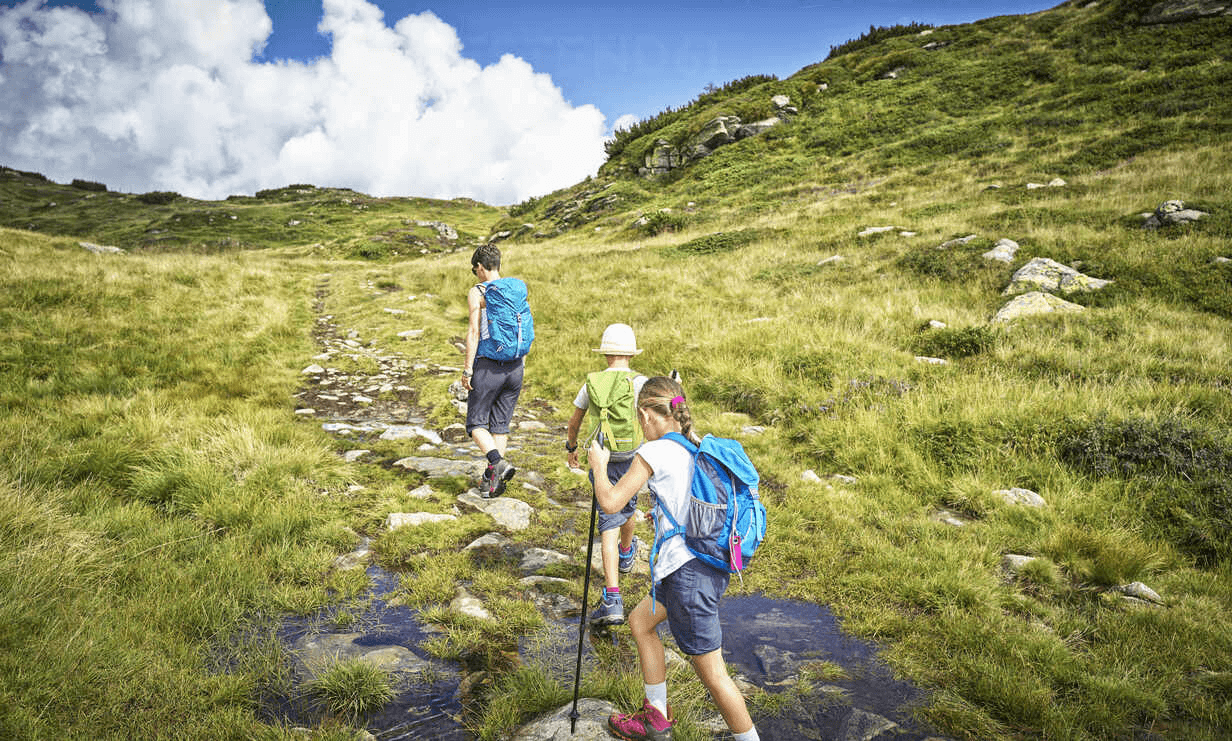 IMAGE: Holidaying with your family in Italy, is more than a visit to the Colosseum or eating real Italian pizza, you should also take your children hiking in some of the country's most popular and well-maintained hiking trails.
Italy is speckled with various valleys, hills, mountains, rivers, lakes, gorges and waterfalls, and all sorts of unique and spectacular natural features that can only be observed when exploring some areas on foot.
To really enjoy everything that Italy has to offer families with young children, you should not limit yourself to merely visiting the popular Italian tourists' sites and cities (as beautiful as they are) or traveling during the snow-covered winter months. Consider taking your children to enjoy the breathtakingly gorgeous Italian landscape during summer by venturing further afield. Also, don't forget to look for fun and adventure underground, as there are many caves to explore in Italy, several of which are open to international tourists.
Spending even just one day in the heart of Italian nature will revive your soul and make you appreciate life even more and your children will use a lot of energy, which is perfect for a good night's rest!