Everything you want for the perfect family holiday
Brazil is both a fascinating cultural destination with attractions for all ages and a tropical paradise for most travellers, particularly parents travelling with their children. From world-class art museums and the pulsing rhythms of Rio's Carnival to rainforest expeditions and lovely beach vacations, this country has it all.
Brazil is recognized not only for its iconic carnival festival and world-famous soccer players such as Neymar, Ronaldo and Pelé, but also for the Amazon rainforest, its magnificent waterfalls, and beautiful beaches.
Interesting fact: Brazil is only the 5th largest country in the world. The Portuguese declared Brazil a Federative Republic on 7 September 1822, but it did not officially achieve this status until 15 November 1889.
Brazil is synonymous with colourful carnivals, lively samba rhythms, long lengths of sandy beaches, and one of the most widely recognised football destinations, but it is also easy to immerse oneself in its unique culture, unearthly scenery, and spectacular wildlife.
Everyone will agree that this is a country worth visiting at least once in a lifetime, and as expected, Sao Paulo and Rio de Janeiro are at the top of the list for family vacations. The city of Christ the Redeemer is a cultural centre featuring some of the world's most famous sights, including the world-famous Copacabana Beach and NP Tijuca. On the other hand, the most populated city in Brazil is still expanding in popularity, giving a diverse cultural background that can be explored in a number of excellent museums, as well as a lively atmosphere.
Many tourists say that Brazilian beaches are among the most beautiful across the globe and the trust is that Brazil's beaches are miles long with smooth, soft sand, and crystal-clear ocean waters due to the tropical environment of this country. It's no surprise that Brazilian beaches influenced so many musicians over the years. Below, we have listed some of the most popular Brazilian beaches that you can visit during your next family vacation.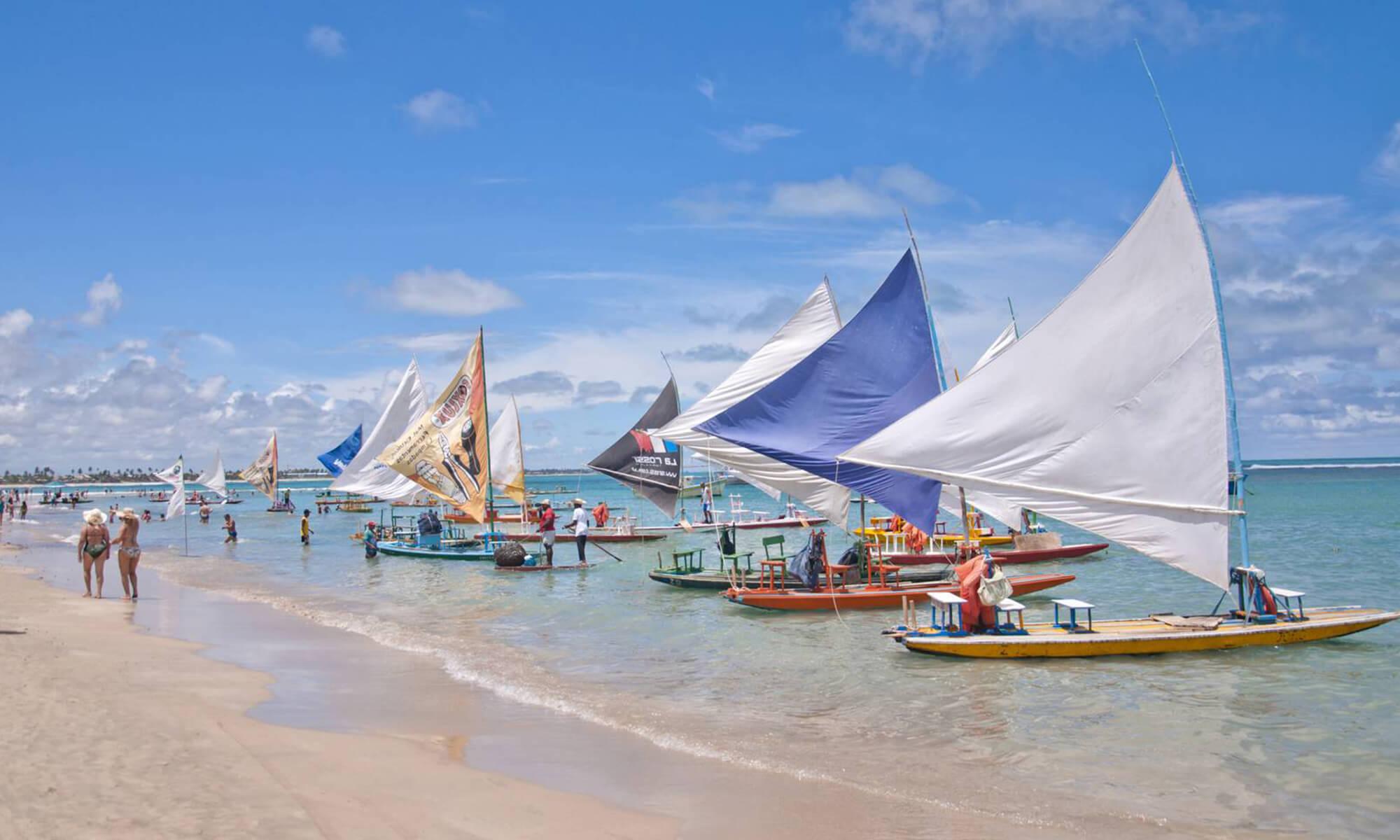 IMAGE:  Some sailing boats can be seen here on the shore of Porto de Galinhas. During peak season, one can expect great vibes, lively music and entertainment, and, of course, large crowds all along this beautiful, sandy beach.
Brazil is a great place to go if you want to get away from the winter blues. Visiting this country is a fantastic idea because the weather is wonderful all year. However, temperatures can rise beyond 40° Celsius, so remember to pack sunscreen and a hat!
Fernando De Noronha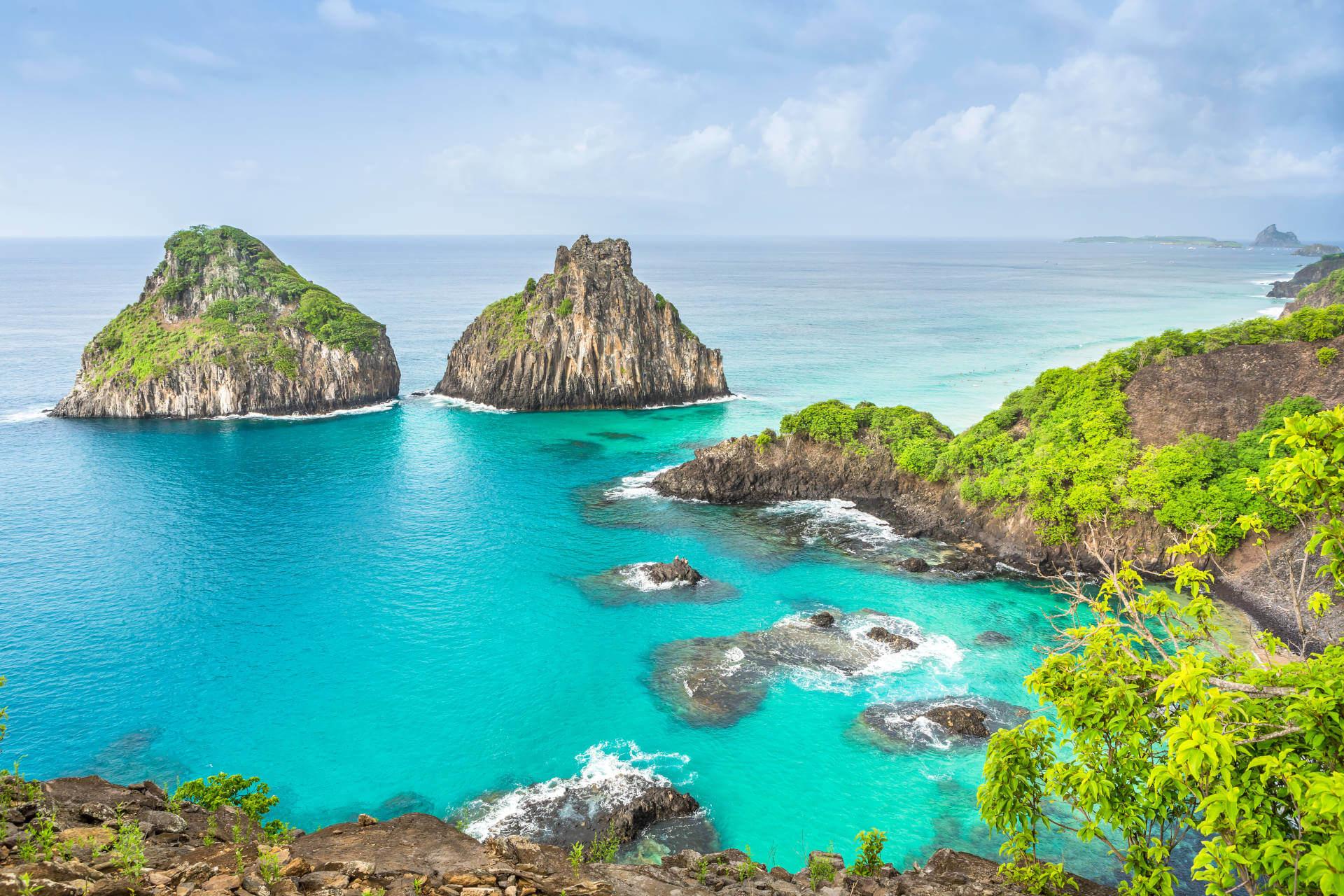 IMAGE: This archipelago is located 350 kilometres from the Brazilian shore, but it hides an astonishing number of gorgeous beaches. Families with children will undoubtedly find their ideal site to appreciate marine life while remaining completely safe in this closely regulated archipelago.
Rio de Janeiro beach is unquestionably one of the must-see tourist sites in Brazil for any international visitor, especially families with children. Even if you're not in the mood to plunge into the beautiful blue ocean water, you can simply take in the beach vibes, watch the kids build sandcastles, or stroll down the promenade and sip some caipirinhas, while the kids enjoy an ice cream.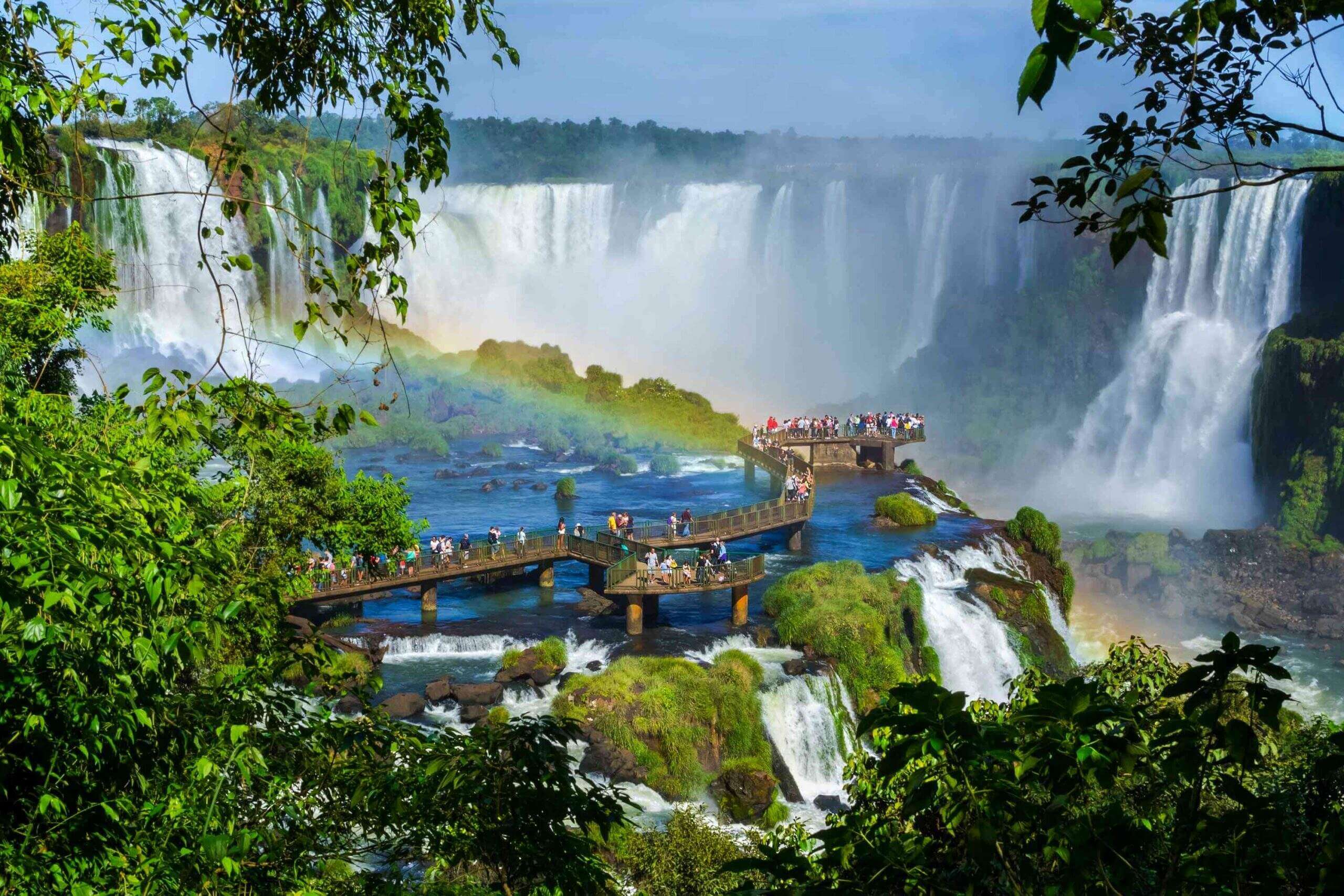 IMAGE: The Iguazu Falls. This is also a UNESCO-recognised site surrounded by the region's typical tropical foliage, and for those who are curious, this South American display is the product of a volcanic explosion.
Something the kids will especially like is a tour of the Iguazu Falls. This spectacular sight, which is wider and taller than Niagara Falls and has 275 cascades that spread into a horseshoe shape over nearly two miles of the Iguazu River and attract over 1.5 million adventure travellers and nature lovers each year to the "Triple Frontier," which is the intersection of Paraguay, Brazil, and Argentina.
Sugarloaf Mountain
This is one of the most well-known landmarks in Brazil, and one of the most stunning attractions in Rio de Janeiro. Because of its popularity among foreign tourists, this location is often referred to as the 'Tourist Jewel' of Rio de Janeiro. According to research, the mountain is considered a historical landmark due to the tramway's installation in 1912, which as a result, made the mountain a highly popular tourist attraction.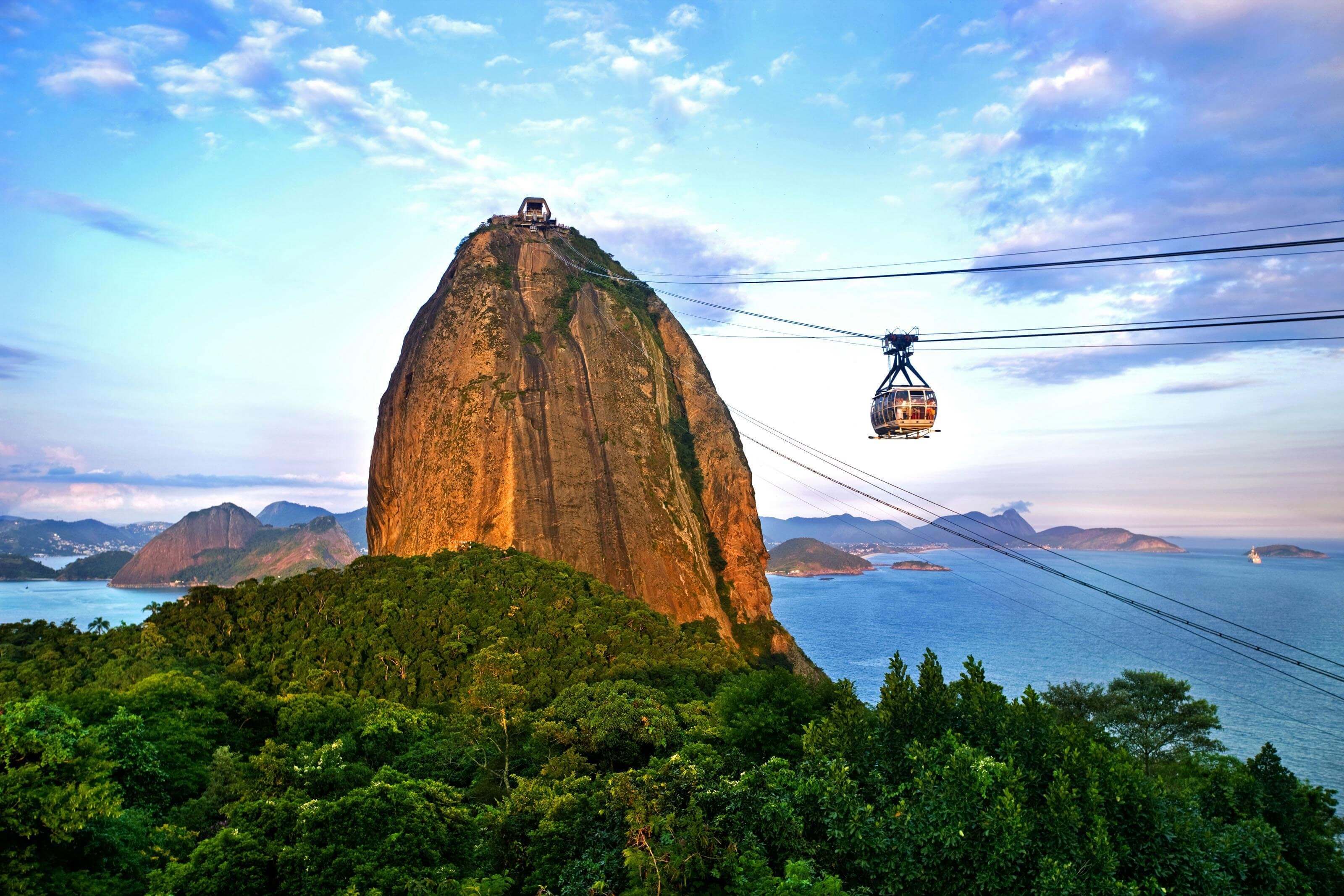 IMAGE: Be sure to take the kids on a tour of Sugarloaf Mountain when visiting Rio de Janeiro in Brazil.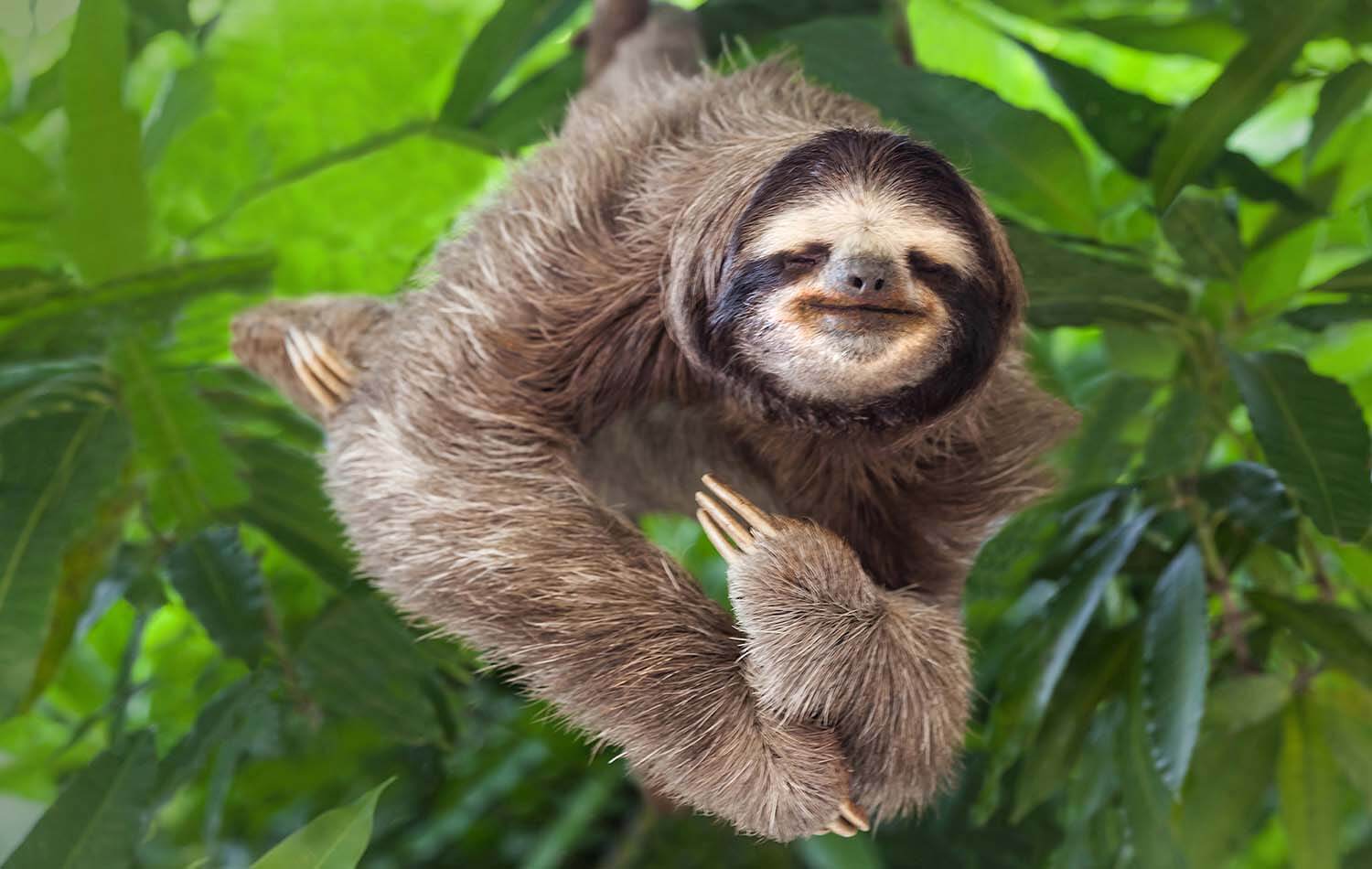 IMAGE: The Amazon rainforest in Brazil is the world's biggest tropical forest, with the greatest diversity of animal and plant species. The Amazon sloth, a creature that arose nearly 40 million years ago, is also found here.
In summary: Brazil is a wonderful family holiday destination, with decent accessibility for pushchair-toting parents, excellent hotel facilities, and much of the country being malaria-free. The wildlife in the Pantanal is plentiful and can be seen on horseback, by boat, or on foot, which will keep the kids entertained for hours.