Never a dull moment
A Canadian family vacation is the ideal outdoor adventure, and hiking and biking, as well as canoeing and river rafting, are among some of the many activities available in this beautiful country. It's rather impolite not to respond when the wild calls. You and the kids can simply Jump in with your camping gear and a canoe and paddle your way into the unknown with the support of highly trained, skilled local Canadian guides. A wilderness family holiday is what children's books are written about, with much-needed family time spent at some of the finest locations like Jasper National Park, Algonquin Provincial Parks, Vancouver Island, Wells Gray, and Banff.
Whale watching
When your children get the life-changing opportunity to view orcas in the wild in British Columbia during their summer vacation, they will be able to tell their friends (and their children one day) that keeping killer whales in captivity is a terrible practice. Or, even better, they could experience and observe these killer whales from a kayak. This is Canada at its rawest, but keep in mind that the minimum age to go whale watching from a canoe is usually around 13 years old.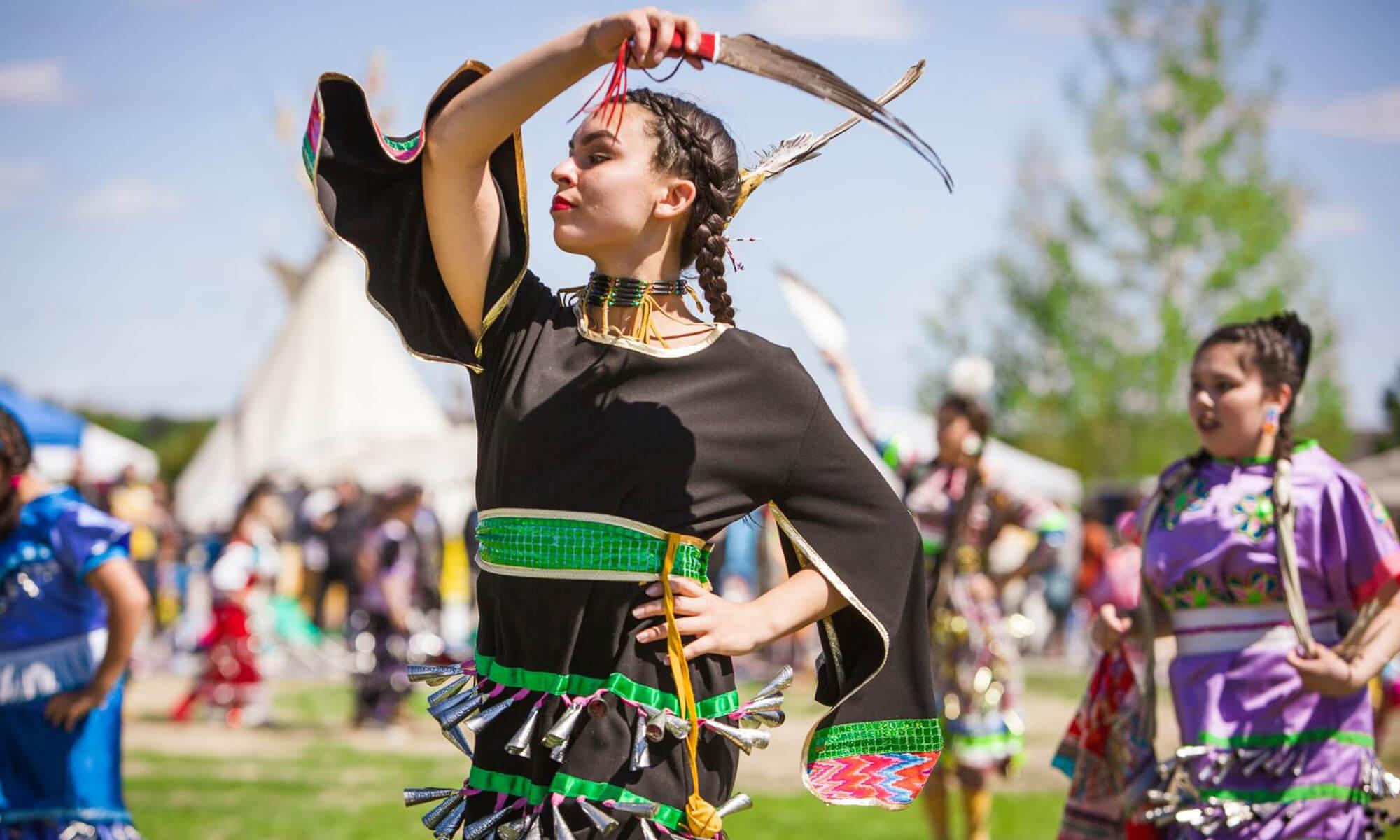 IMAGE: Attending a pow wow or visiting a nature reserve is an excellent way to learn about contemporary Aboriginal culture. Although they are not intended for visitors and are strictly real events held across Canada, all tourists are always welcome. These gatherings occur every week during the summer months, and The Aboriginal Multimedia Society (AMMSA) is a source of information on such activities.
Getting around in Canada
While on holiday with your children in Canada, self-driving is unquestionably one of the best options to consider, and staying for at least 14 days, will allow you to break up long excursions and spend more time in each location. Instead of trying to fit in places that are spread out, it is better to take a tour in a smaller region but consider travelling by train if you really want to travel large distances to see and explore more.
Vancouver
Cycling and walking are equally feasible modes of transportation, but we recommend taking the hop-on, hop-off Vancouver Trolley Bus. The tram, which is modelled after the traditional trams found in San Francisco, runs every twenty minutes along a circular route that connects 33 stops, including Chinatown and Canada Place. An onboard narrative provides information about the city's historical landmarks, culture and landscape.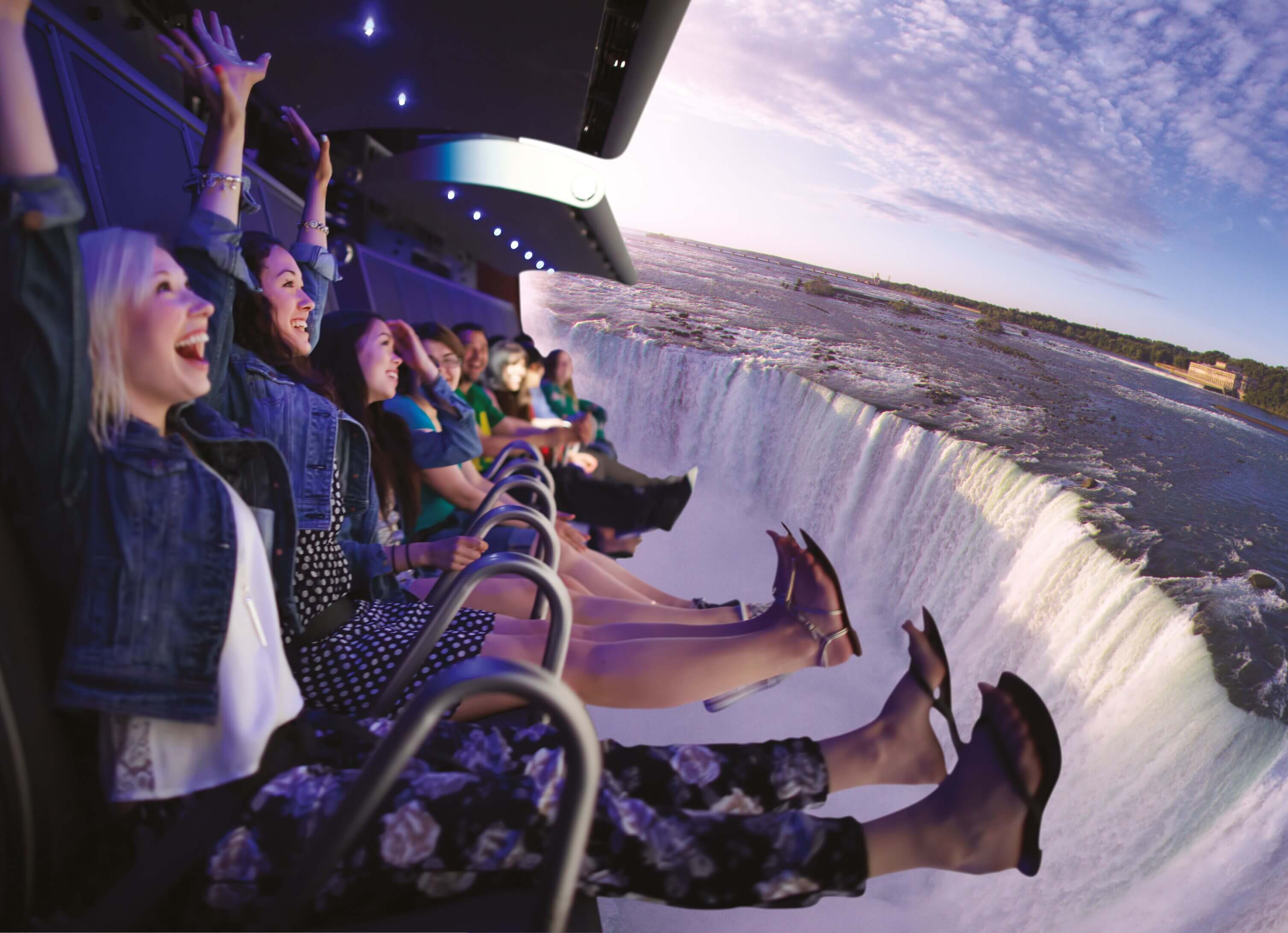 IMAGE: The FlyOver Canada simulator, located on the harbour front of Canada Place, combines 4D technology to immerse yourself in the country's diverse sea- and landscapes and is an absolute must for families visiting Vancouver.
Where to stay in Canada
There are many great options for families to choose from, but for this post, we would like to highlight Rosewood Hotel Georgia, which provides rooms that can accommodate two double beds and an indoor pool that the kids will enjoy. It also provides family-friendly services and equipment, such as a children's menu for in-room dining, child-sized bathrobes, and baby monitors.
Black Rock Oceanfront Resort is another excellent option to consider. This resort is located on the west coast of Vancouver Island, about a 15-minute walk from the restaurants and shopping of Ucluelet. The one- and two-bedroom suites are very spacious, and set on rocks above the beach and backed by woodland. It can accommodate families of up to six people and include well-equipped kitchen facilities and families on holiday can participate in a number of activities during their stay, such as surfing, kayaking, and hiking.
Niagara Falls
Spend a few days with the family at Niagara Falls (commonly known as the Horseshoe Falls), where there is plenty to do and see. We highly recommend you board the Niagara City cruise, for a 20-minute boat ride along the Niagara River to the foot of the falls, for sheer proximity. You cross the smaller Bridal Veil and American Falls before reaching the frothy curtain of water at the spectacular Niagara Falls.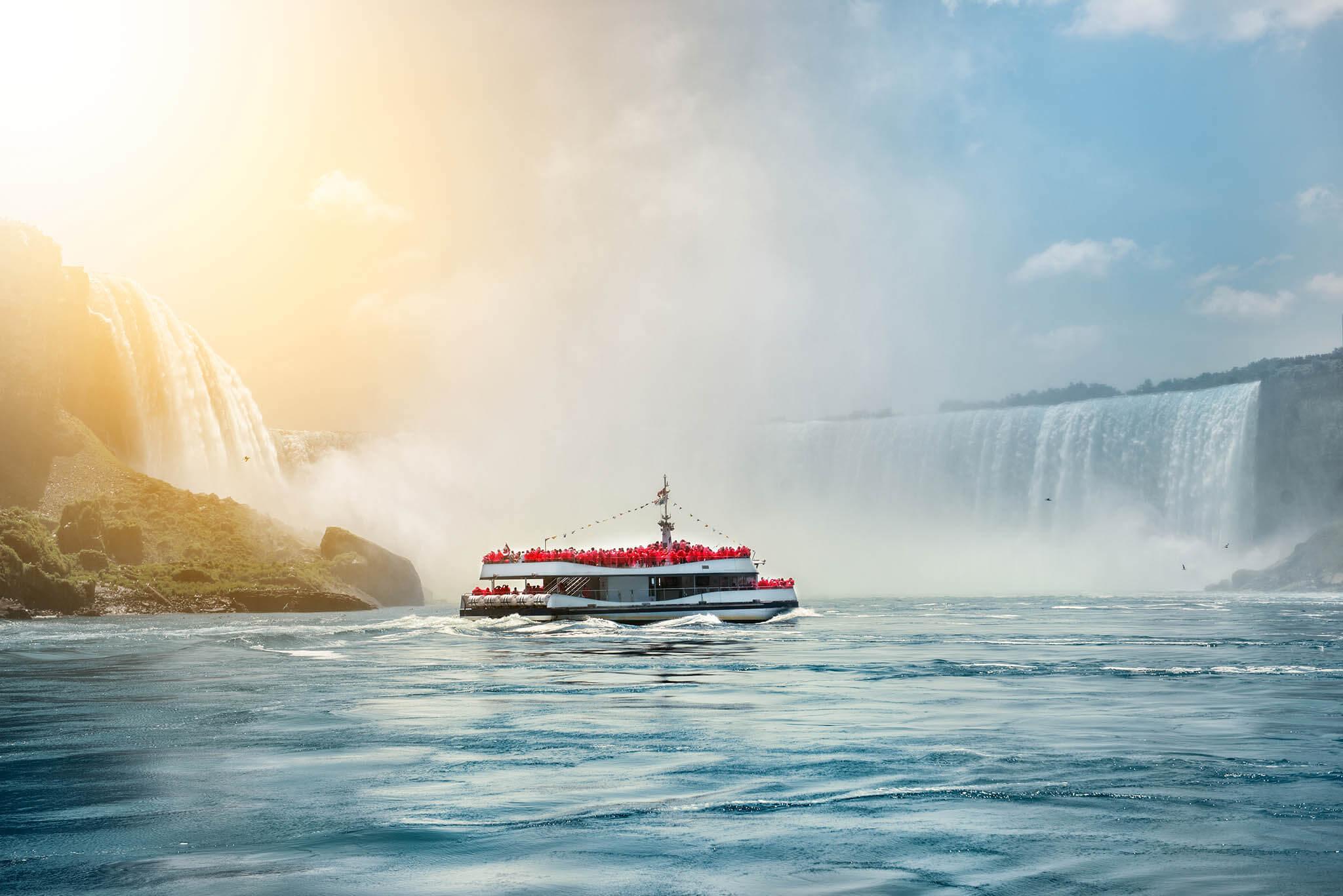 IMAGE: When taking the boat to Niagara Falls, you get close enough to experience the power of the thundering water as it pours down into the river. Its roar lingers long after you've gone, and don't worry, raincoats will be provided to keep you dry.
Family dining
All of these activities and touring through Canada while on vacation will undoubtedly make you hungry, but fortunately, there is a vast variety of food options throughout the country, particularly in the cities. You will find many well-known fast-food restaurants and most hotels normally have their own restaurants, but many offer self-catering accommodations with tiny kitchens if you prefer to cook for yourself and your family.
Lastly, when planning your family trip to Canada, you should always keep the weather in mind. Canada is frigid most of the year, with a lot of snowfall, especially during the winter months, but better weather arrives from July until the end of August, making this a wonderful time to visit. Remember to arrange your hotel, as well as guided tours and other activities, ahead of time, since it can get very busy during peak season.