The ultimate family holiday destination where everything is connected by fast flights, bus or train
China is usually an excellent destination for family vacations. There are many enjoyable and safe sites that are jam-packed with interesting and child-friendly activities that will keep both parents and children entertained for weeks. For example, take a ride on one of Shanghai's high-speed trains, go cycling with your family in Yangshuo, or get your photo taken with a panda cub in Chengdu. These are just a few of the interesting things to do, and we hope that by reading this article, you will think about some of the top family travel destinations in China the next time you are planning the perfect family vacation.
Most families with young children spend up to four days in Beijing, which is a good compromise when you consider your budget, time, and the abundance of attractions. Even if you just have a few days and a limited budget, you can still make the most of your time by taking a memorable tour of all the main sights.
Beijing World Parkr
Many people would not even consider Beijing as a family holiday destination, but this city offers a plethora of fun activities for young and old. Beijing World Park is a theme park where families on holiday can experience 'the world' without having to set a foot outside the city. The park is located in Beijing's southern Fengtai District, covers 46.7 hectares, and showcases a miniature of the world with the five continents represented and located, as they exist on the planet.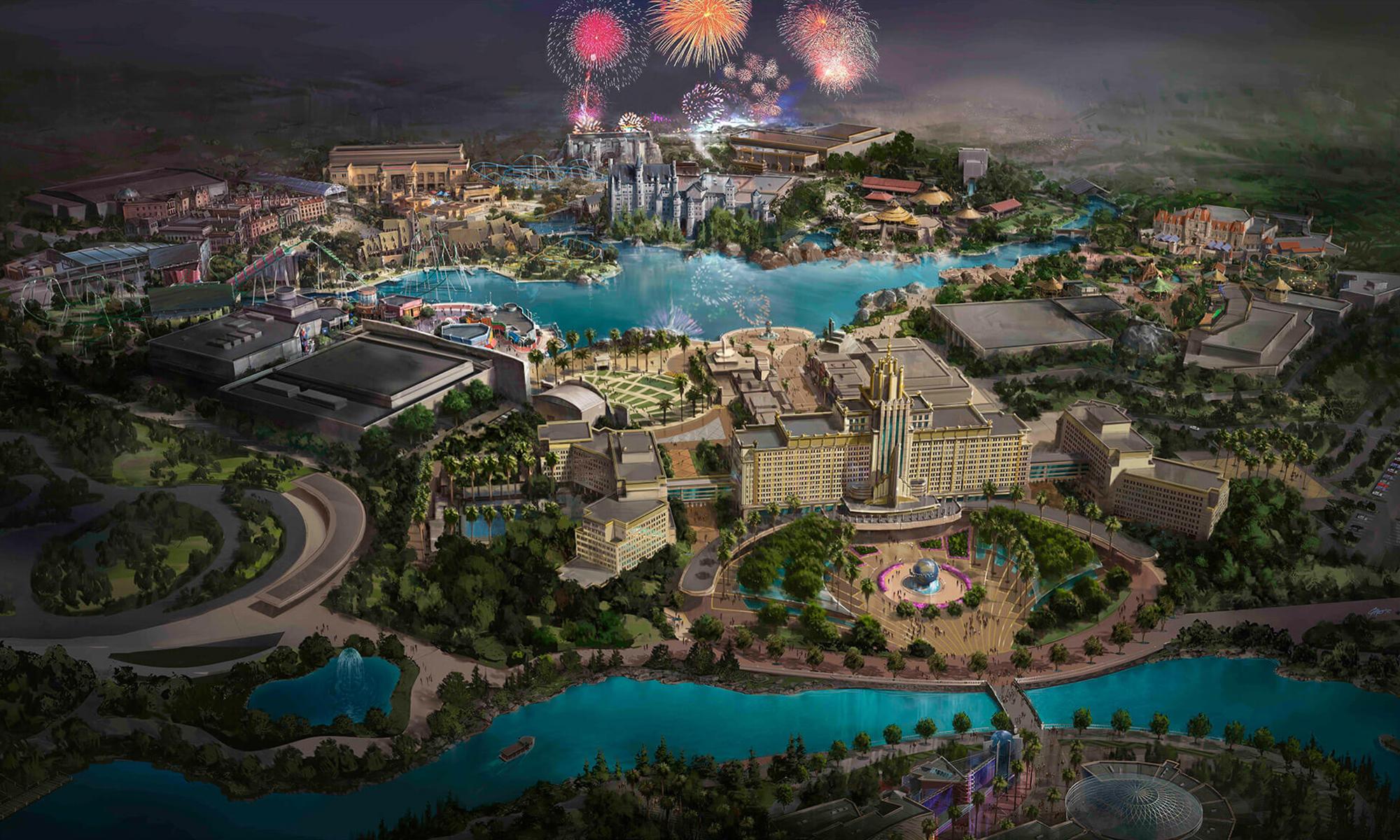 IMAGE: Beijing World Park. The subway ride from central Beijing takes roughly an hour and a half and the park itself contains a great number of some of the world's most famous landmarks, such as the Pyramids of Giza and the Parthenon, to name a few. This is family entertainment at its finest.
Beijing also has a plethora of historical sites, museums, and parks. Your children will have an unforgettable experience during which they will not only have a lot of fun, but they will also learn more about the history and culture of this country.
The Forbidden City
The Forbidden City is an excellent example of a renowned tourist destination. It is a masterpiece of Chinese architecture and an excellent spot to show your children what a Chinese royal palace looks like.
This is not just any popular tourist destination and a stunning site, but it is also one of the world's largest and best-preserved old wooden buildings. For over 500 years, the Forbidden City served as China's political and religious centre. During the Ming (1368–1644) and Qing (1644–1911) regimes, the Forbidden City housed 24 emperors, their families, and servants after its completion in 1420.
IMAGE: The Forbidden City is located in the heart of Beijing and is a magnificent imperial complex that was once the epicentre of ancient China for more than 500 years, enduring fires, destruction, wars, and the reigns of 24 successive emperors.
The Temple of Heaven
The Temple of Heaven can be found to the south of the Forbidden City, and the largest of Beijing's imperial religious architectural complexes, particularly notable for its beautiful adornment, unusual structure and rigorous symbolic planning. It is the most well-known example of Chinese ritual architecture.
It is made up mostly of the inner temple and the outer temple, which house the Hall of Prayer for Good Harvests and the Circular Mound Altar, respectively. The Circular Mound Altar is used for heaven worship, whilst the Good Crop Temple is used to pray for a bountiful harvest.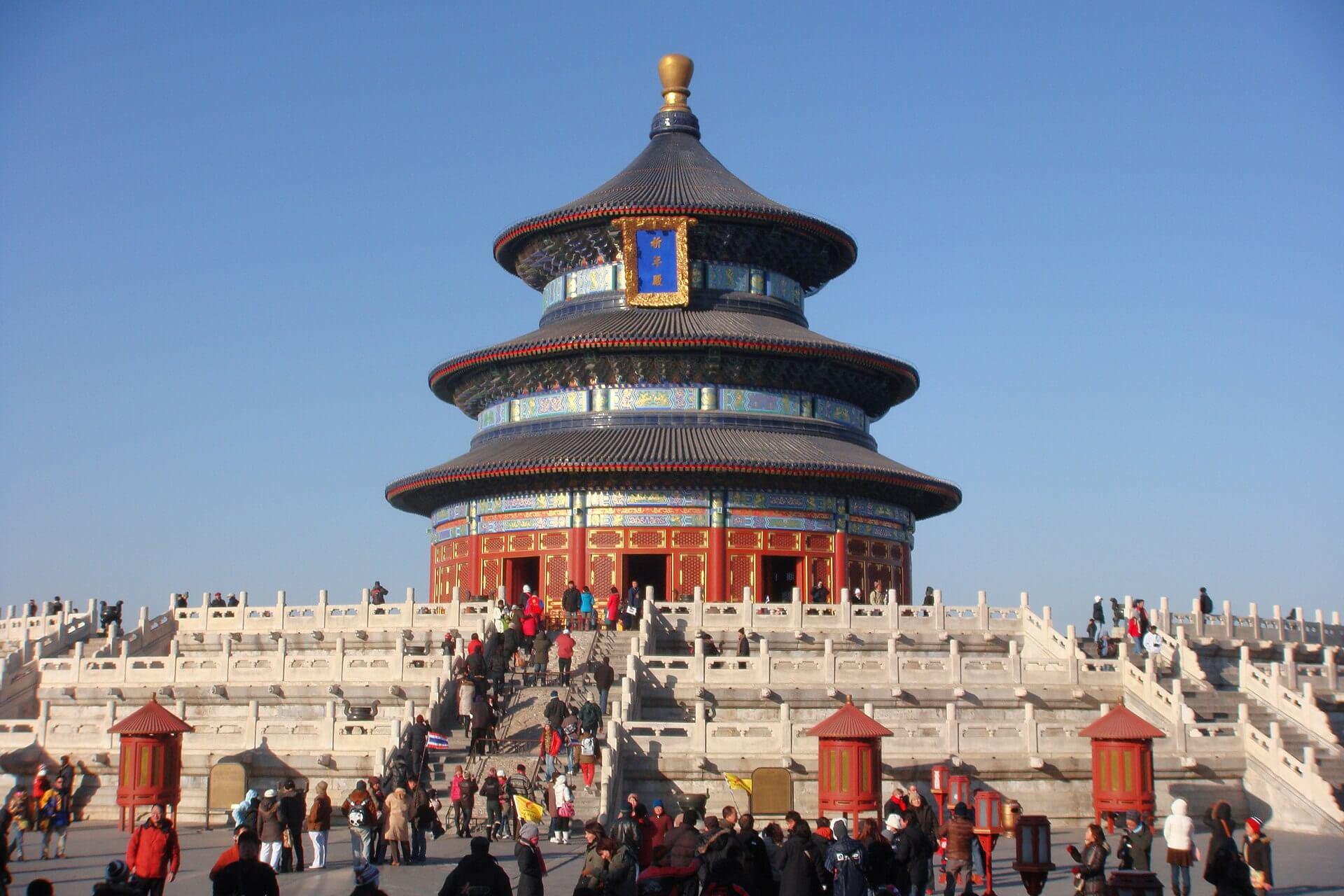 IMAGE: Considered the supreme achievement of traditional Chinese architecture, the Temple of Heaven is a large religious complex in the old outer city of Beijing.
When to visit China
On average, the ideal periods to visit Beijing with your family are spring (April and May) as well as fall (September and October), when the weather is favourable, and the sights are outstanding. During the first week of October and summer vacation (between July and August) you will see the most visitor inflows to Beijing, but this is also a time when hotel rates are quite high, and flights are scarce. In the winter, there are far fewer tourists, but it is also a great time to visit China for a different experience.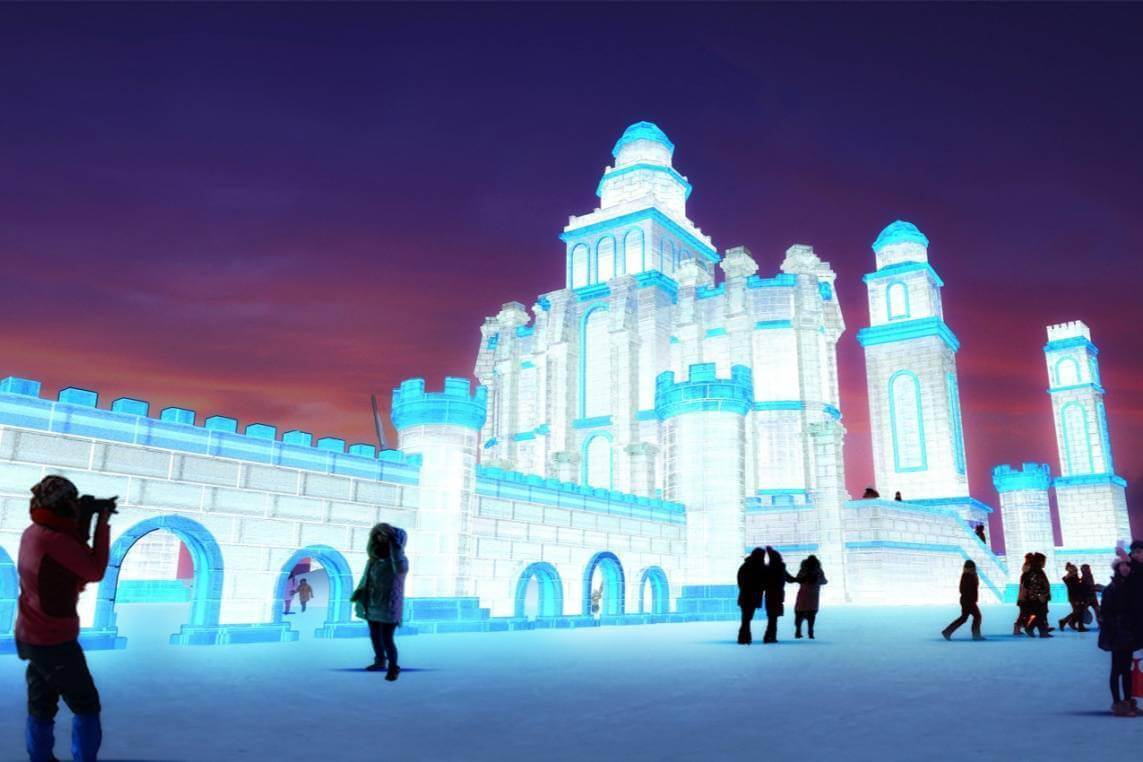 IMAGE: When it's time for a completely different experience with your children, they'll enjoy spending time in the magnificent world of snow and ice. Harbin is an excellent choice for a winter family tour, especially if you want to experience the Harbin Ice Snow Festival.
What is the travel time between the UK and China?
Flights from London to Beijing usually take around 10 hours and 5 minutes, while flights from London to Shanghai is a little longer - 11 hours and 20 minutes. One of the most popular flights from the United Kingdom is from London to Hong Kong, and you will arrive at your destination in less than 12 hours.
Travelling to China during the Covid-19 pandemic
Currently, most (if not all) flights from the UK to China have been suspended due to the Covid-19 pandemic, so before planning a trip to China, it is important to check the latest information on the Covid-19 pandemic for mainland China. You can find the information you need on the TravelHealthPro website.
When it comes to China, it is impossible to compare it to any other country. It is home to around one-fifth of the whole human population, and its main tourist attractions are well-known throughout the world. The sheer vastness and enormous vitality of this nation, though, leave the most enduring impact, and want to return for more.