A country with plenty of hidden treasures to explore
August is an intriguing month in France because it is the holiday season for local citizens. C'est aout, c'est les vacances, which basically means "it's time to relax," is something the French take very seriously. This time of year is also distinguished by a slew of festivals, many of which are followed by fireworks displays. Of course, the holiday season in France draws thousands of tourists from all over the world, who are welcome to enjoy the beautiful weather in the south. Particularly popular with guests are areas like the swimming lake - Montréjeau at the bottom of the château.
France is an extraordinary family holiday destination, whether you are holidaying in the countryside, by the sea or in the city, and every nook and cranny is worth discovering, but this guide will help you plan an unforgettable family holiday to this lovely country.
Explore Mini World in Lyon
Mini World is France's largest park of moving miniatures, built entirely indoors on a floor surface of 3m². The first 70 worlds required many hours and days of work (mountains, countryside and city). There are so many various things to see, especially since the iconic figures of "Monsieur Madame" have been hidden everywhere in the models this summer. A fun treasure hunt that will be rewarded with a modest prize for everyone who correctly answers the questions.
Mini World Lyon admission is 13 euros (about £10,83) for adults and eight euros (approximately £6,67) for children. Children under the age of four are admitted free of charge.
Petrified Fountain of Réotier
A wonderful and refreshing garden with a gorgeous wheel boat, very similar to those found on the Mississippi River. Embark on a one-hour journey that begins on the shores of Royan before arriving at this plant and water treasure that has been designated a "Remarkable Garden." Adults pay roughly 9.20 EUR or £ 7.67 per person, while children under the age of four are free.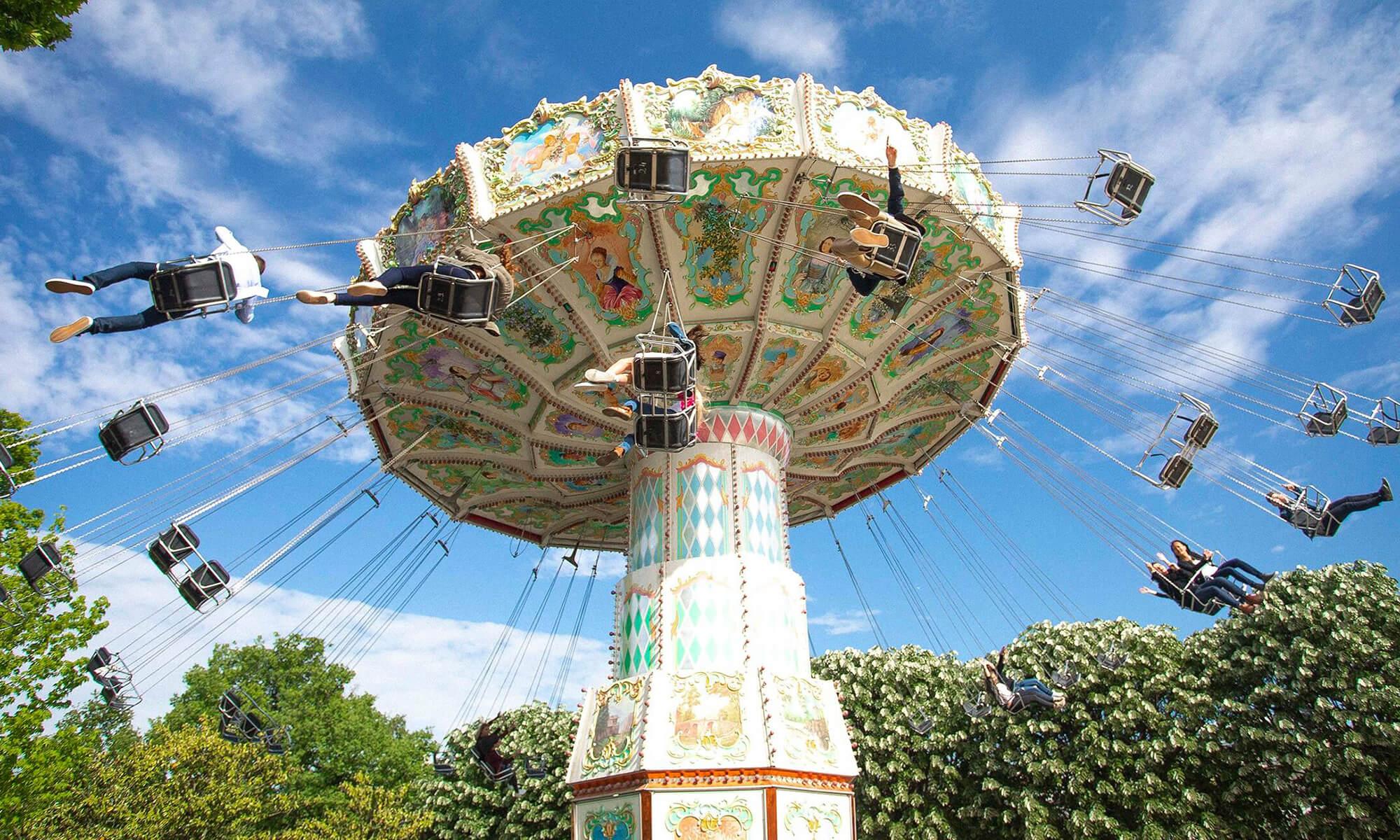 IMAGE: The Jardin d'Acclimatation Park on the edge of the Bois de Boulogne.
When visiting Paris, the Eiffel Tower and Cité de la Villette should already be included in your itinerary, but if there is one spot that should not be missed, it is Jardin d'Acclimatation. This park, located near the entrance to the Bois de Boulogne, features over 400 farm animals, 18 acres of country walks, 40 rides inspired by Jules Verne's world, and water sports. After the marathon of the capital's more traditional trips, this is a very welcome respite for any family.
All aboard!
Climb onboard Artouste's stunning yellow train, which is also Europe's tallest. This is an hour's journey into the heart of the Ossau Valley, with spectacular views of the Pic du Midi and guinea pigs nearby. After arriving, a short 20-minute stroll will take you to Lake Artouste for a refreshing refreshment before boarding the train return. Adults pay 25 euros (about £ 20), and minors over the age of five years pay 18 euros (approximately £ 15).
Visit the Carrières de Lumières
The Quarries of Lights are a stunning sight located in the commune of Les Baux-de-Provence in southern France. The painting, which is extended across 7000 square meters of limestone walls in the centre of a dizzying quarry, is projected by multicolour lights and into sound.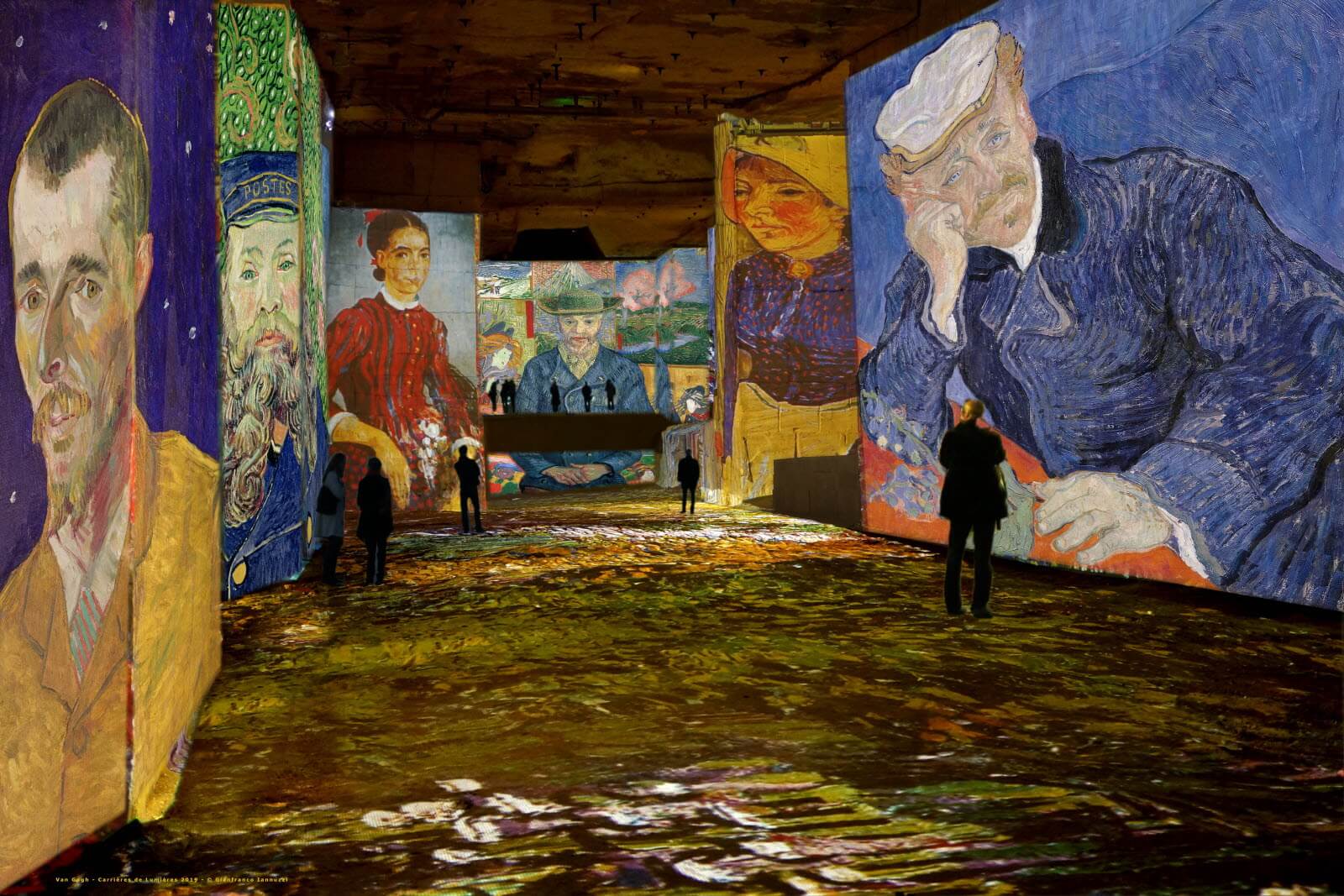 IMAGE: The Carrières de Lumières is an innovative multimedia music and art display facility built inside a former limestone quarry. For centuries, limestone was collected from quarries in the Alpilles mountains and used to create the towns nearby.
Follow the sculptural paths of Mayronnes
For many people, a great family vacation also includes some physical activities like hiking, and if this is the case for you, this location is ideal. A 6 km walk in the heart of Hautes-Corbières, amid shrubbery and vineyards, where big contemporary artworks follow one other and add charm to the sceneries, is enough to refresh the soul and reconnect your family with nature.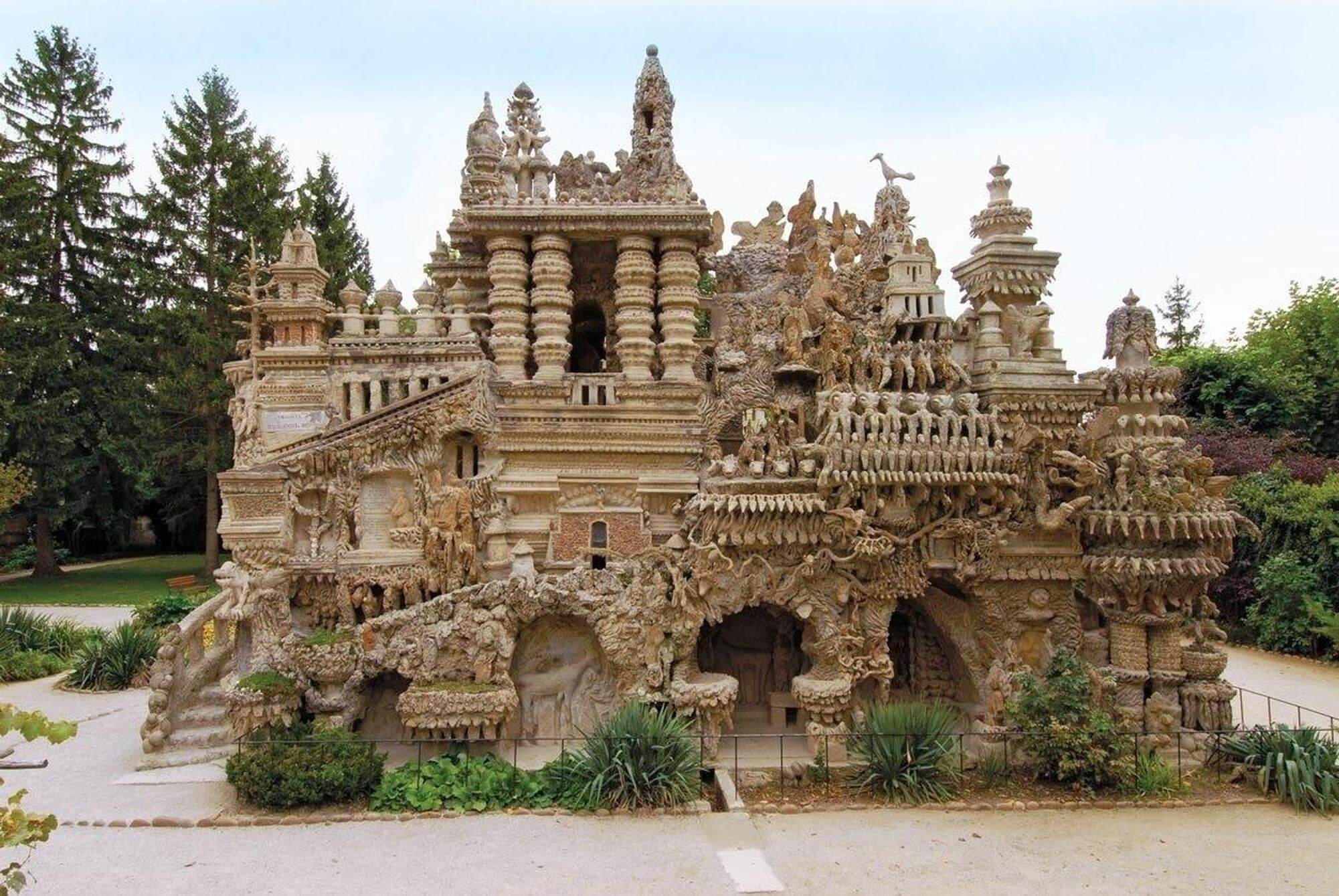 IMAGE: It took French postman Ferdinand Cheval over 33 years to complete the 'palace of dreams', which was built mostly from pebbles that he collected over the years.
Palais Idéal
This is the dream of a French postman who spent his entire life creating the palace of his dreams, letting his overflowing imagination full freedom and breaking from every architectural rule in the book. The castle took more than three decades to build and was engraved with poetry by Ferdinand Cheval, who died in 1924. Sculptures of giants, a few crocodiles here and there, statues of giants and towers that lead nowhere save to a great view of the surrounding garden. A visit to this castle is definitely worthwhile and the children especially will enjoy it.
The machine gallery
The Machine Gallery is an exhibition space that depicts the history of the machinery. Some guests are provided with the opportunity to operate the European Flight Test Centre or control some mechanical marine animals. Films, models, and sketches depict the entire construction process. In addition to the Gallery of Machines, which is set in action by a group of slightly insane machinists, children will have a great time whether they dive into the Carrousel des Mondes Marins or climb to the top of a 12-meter-high waste elephant.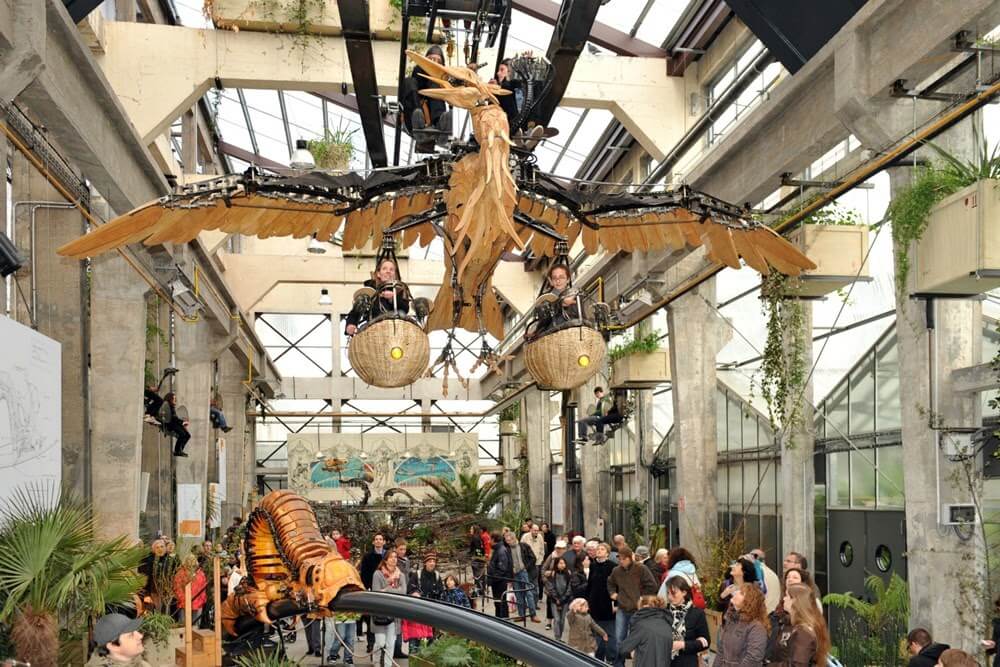 IMAGE: The Machine Gallery consists of a set of gigantic mechanical animals designed and created by Pierre Orefice and Francois Delarozière in an artistic and touristic project.
Finally, no trip to France is complete without indulging in something sweet and The Haribo Sweets Museum is the ideal gourmet experience to round off your family vacation. Haribo gums and jellies are a favourite among the British, and now you can buy some of your favourite Haribo sweets and other treats directly from the factory. A visit to this museum is a terrific way to spend a day with the kids or anyone with a sweet taste, and it will leave you with sweet, lasting memories of this beautiful country.