The cradle of Western civilisation
Greece is a country characterised by several small valleys and islands. As cities started to develop and grew in size over the years, some areas evolved into city-states, each with its own population surrounded by a restricted quantity of agricultural area and bordered by a wall of mountains. Athens, Corinth, Argos, Sparta, and Thebes were among the first city-states of Greece.
Many of Greece's islands have become popular tourist destinations due to their natural beauty. These islands also make for a great family holiday because they provide tourists not only with breath-taking surroundings but also a look into the country's rich history and culture.
Rhodes Island
This is one of Greece's most prominent islands, and it used to be home to the Colossus of Rhodes, a colossal statue that was destroyed during an earthquake, centuries ago. The medieval city is a stunning location that you should definitely take your children to see. The historic Calle de los Caballeros, a lovely, cobbled street where you can visit the Hospital of los Caballeros or the Palace of the Grand Master, is located within this city. The Acropolis and the Archaeological Museum are also well worth seeing.
Creta
Apart from being an extraordinarily beautiful island, Crete also has a rich history, and on this one, you and your children can discover and learn more about the Minoan civilisation, which is one of Europe's oldest known civilisations. It is here that the legendary Minotaur mythology originates from. It is now also possible to walk about the Knossos Palace, situated only a few kilometres from Heraklion. This capital is historically significant, with landmarks such as the Cathedral of San Minas and the Koules castle, plus its lovely little streets and squares. Another beautiful destination to visit is Chania, followed by the famous Elafonisi beach, where you can cool off after a long day of discovery.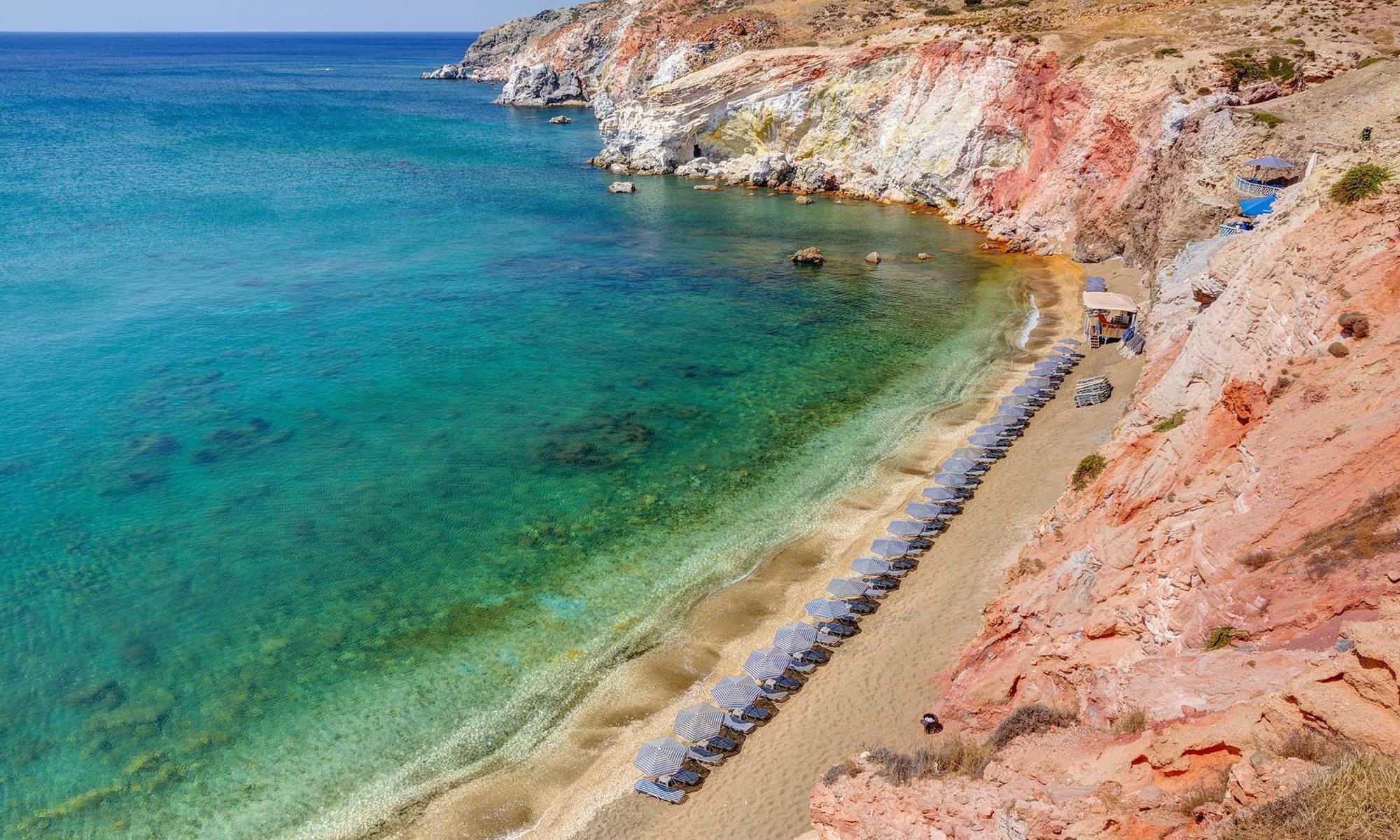 IMAGE: The kids will probably enjoy Paliohori if your family prefers a day or three of relaxing on the beach. This is a very prominent and lively beach and there is usually something going on during the day. However, there are over 70 beaches along the coast, so no matter what you're searching for, you'll be able to find it - except for beach bars and clubs.
Mykonos Island
Although we highlighted Mykonos in another post, it is worth mentioning again - not only because it is one of the most popular family island vacation locations in Greece, but also because of its beauty. You can simply walk through the streets with the kids and enjoy the old town of Chora with its ancient charm, and admire the beautiful houses in areas such as the Kastro region. The Kato Milli mills are already an island institution, and their placement provides us with a fantastic viewpoint. You should also visit the historic port, which has the most picturesque neighbourhood in front of the ocean, and Little Venice, and you can also enjoy a delightful meal at any of the restaurants in this area.
Corfu Island
Corfu Town, situated on this island, is worth a visit because it has so much to offer both parents and children. La Spianada is one of Greece's largest squares, beside which you can view the palaces of San Jorge and San Miguel, as well as the Museum of Asian Art. Other locations to visit are the Palace of Princess Sissi, which is the Achilleion Palace where Empress Sissi sought shelter, and you can enjoy a few hours in the sun on Corfu's beautiful beaches.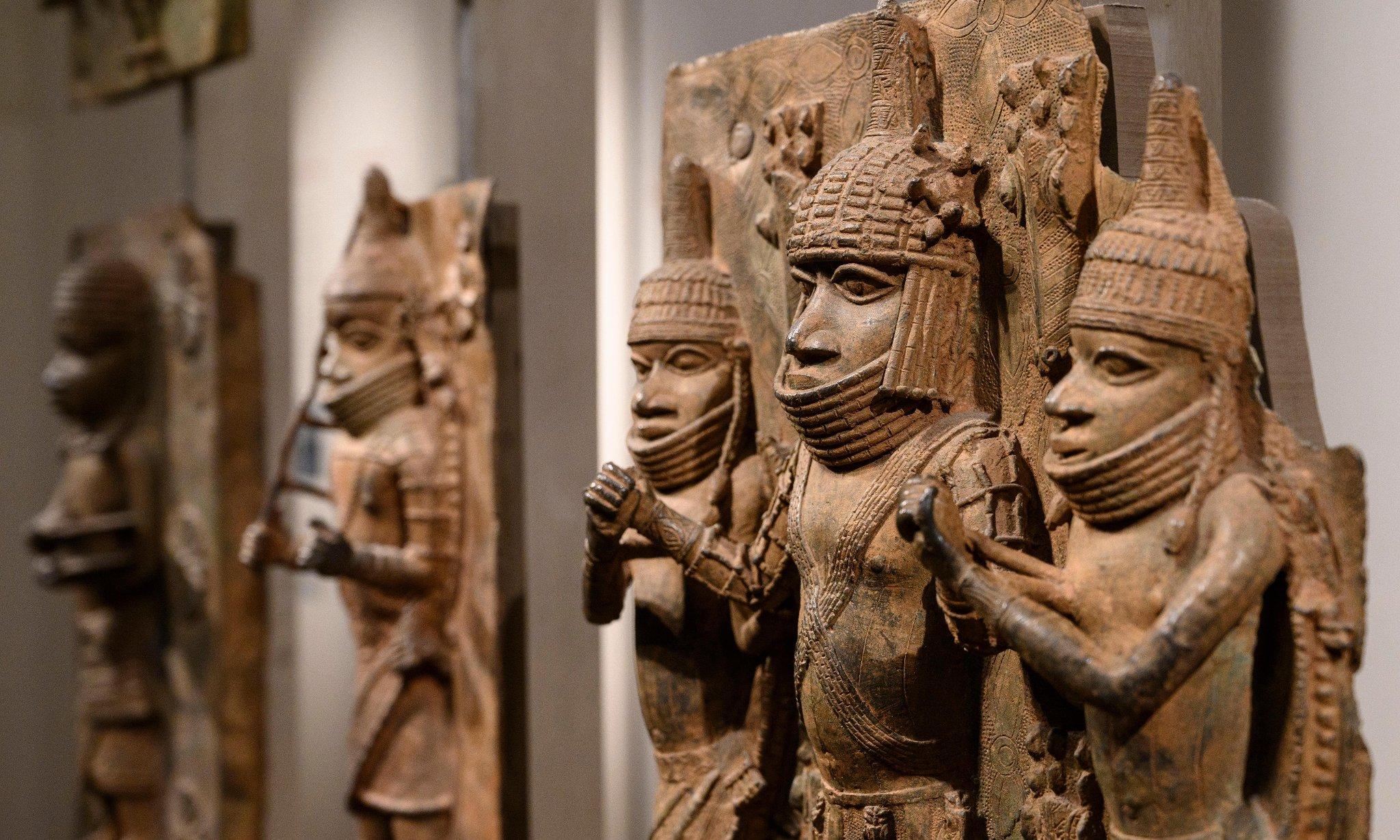 IMAGE: Be sure to visit the Museum of Asian Art when visiting Corfu Island on your next trip to Greece.
One of the great things about Greece is that there are around 227 islands to explore, and while each one offers something unique, it may not be possible to see or discover each and everyone during your family holiday. You can't go wrong with any of the islands for a family vacation but doing some homework ahead of time never hurt anyone - especially if you're taking the kids, who could get bored of all the island hopping and want to spend some time, well, doing kid stuff.
If you are looking to enjoy a couple of days on the beach, you should head to Chania on the island's west coast. The white sandy beaches there feel like they're on a desert island, but they're only a short walk from the city's beautiful Venetian harbour and waterfront cafés where you and your children can sample freshly caught calamari every day.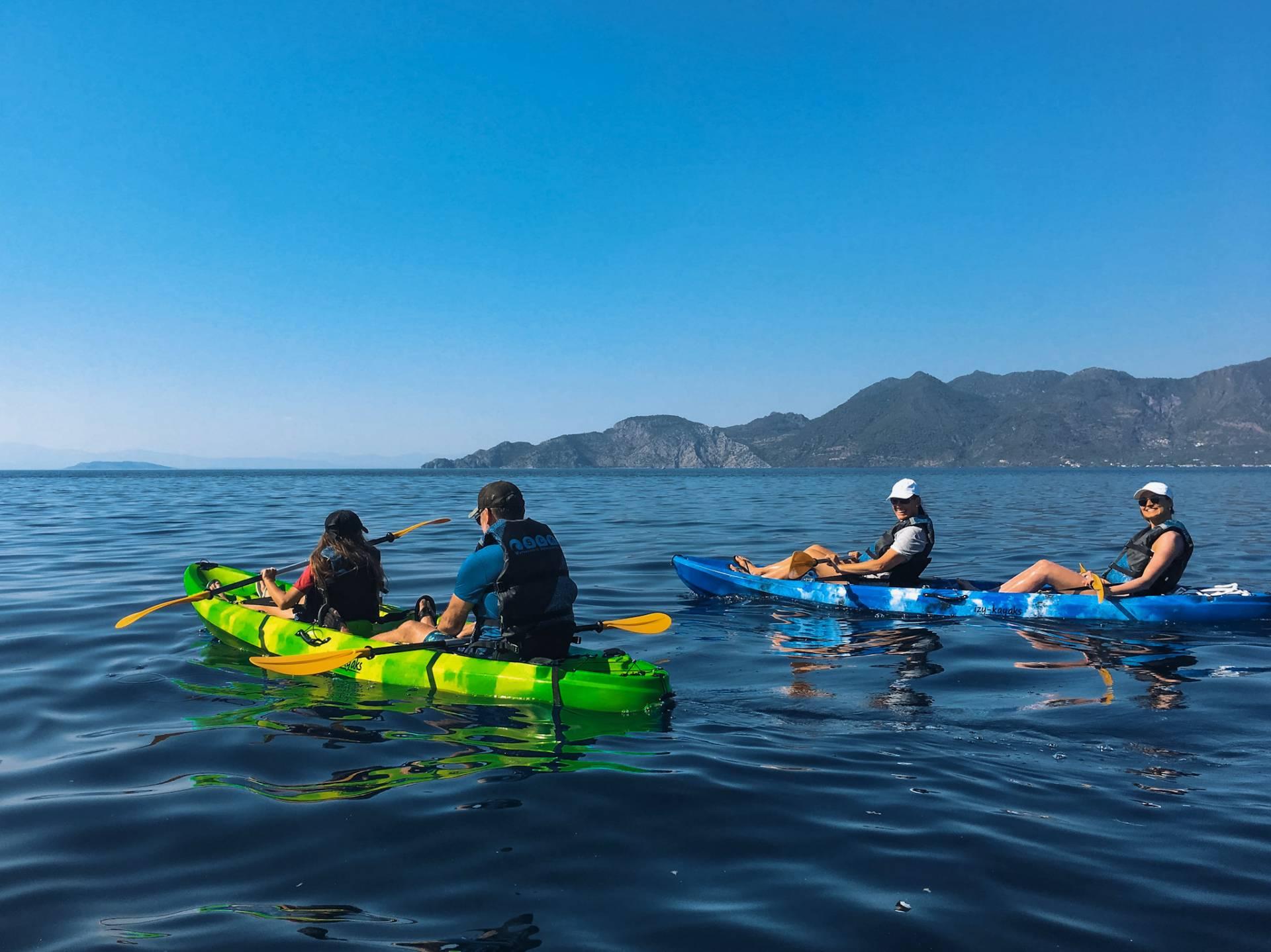 IMAGE:  Playing in the rock pools at Kato Gouves and the lagoons at Elafonisi, are particularly appealing to children. Windsurfing, scuba diving, and sea kayaking are just a few of the exciting water-based excursions available in Crete, so make the most of it when travelling to this island with your children.
Naxos
The largest of the Cyclades Islands, Naxos, is noted for its gorgeous beaches. It's unique in that the shoreline isn't crowded or cluttered with 5-star resorts like most of the other islands, making for a more tranquil and peaceful family holiday. Perhaps, for this reason, the charm of Naxos has yet to be discovered by the British, but it has been enjoyed for many years by the rest of Europe.
That's a wrap
All of this may be a lot to take in, but perhaps it has you daydreaming about majestical Greece and all of its beautiful islands, and if you are ready to plan your next family vacation, you will at least know which are some of the most popular islands to visit with your children.