The country that offers tourists more than they bargained for
The monsoon season in India usually ends around the month of November, bringing sunny skies and cooler breezes, which makes this the perfect month to visit a number of Indian destinations - whether for a family holiday or a solo excursion. This guide is meant for those who are planning a family vacation to India, and we'd like to highlight some of the top destinations to visit with your family, in this vibrant country.
Because India has such a diverse environment, there are several popular destinations worth visiting in November. However, keep in mind that the number of places to visit is vast and that you should plan carefully so that you and your family can enjoy every part of it, or as much as possible, during your stay.
India's popular tourist destinations range from beaches to mountains, historic towns and deserts and Agra, Varanasi, Wayanad, Ujjain, Goa, Chikmagalur, Manali, Bharatpur, Meghalaya, Jaisalmer, Andaman, and Coorg are just a few of the famous tourist spots you should visit during November.
Delve into the history of the country
Agra is home to a number of historic monuments, which makes this region one of India's most popular tourist destinations. At the top of the list of things to do and places to see in Alga, is, of course, the Taj Mahal - one of the world's most iconic structures of the country.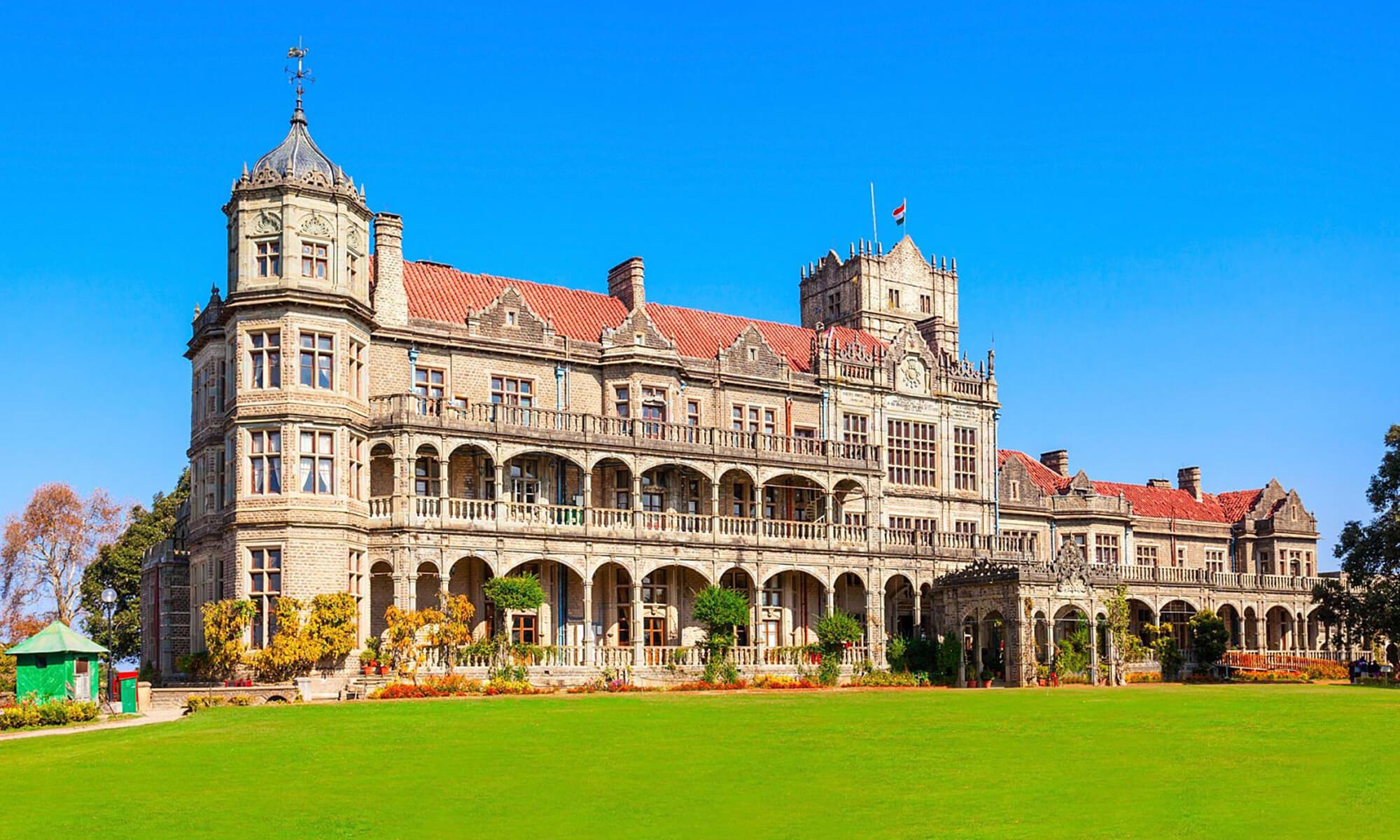 IMAGE: During Lord Dufferin's reign, British architect Henry Irwin created the viceregal lodge seen here. It was completed in 1888 and used as the Indian president's summer retreat for many years.
Breath-taking views of the Himalaya
The capital of Himachal Pradesh – Shimla - is one of India's most famous hill stations. With the Town Hall at its heart and a breath-taking view of the Himalayas, this location draws a large number of international tourists, many of whom are families with young children. Visit the Gorton Castle, Christ Church, and the Viceregal Lodge to learn about Shimla's true legacy and of course, the snowy slopes and small alleys are especially worth a visit during winter.
Relax on the beach
Nothing beats a beach vacation and the delightful warm waves of the Indian Ocean, no matter where you go in the world. Goa, on India's west coast, is a little oasis famed for its laid-back culture and stunning beaches, where the young ones can build sandcastles while mom and dad relax under the shade with a cold beverage in the hand. Here, tourists can also learn about the unique blend of Indian and Portuguese cultures, while enjoying some delicious seafood from the local restaurants.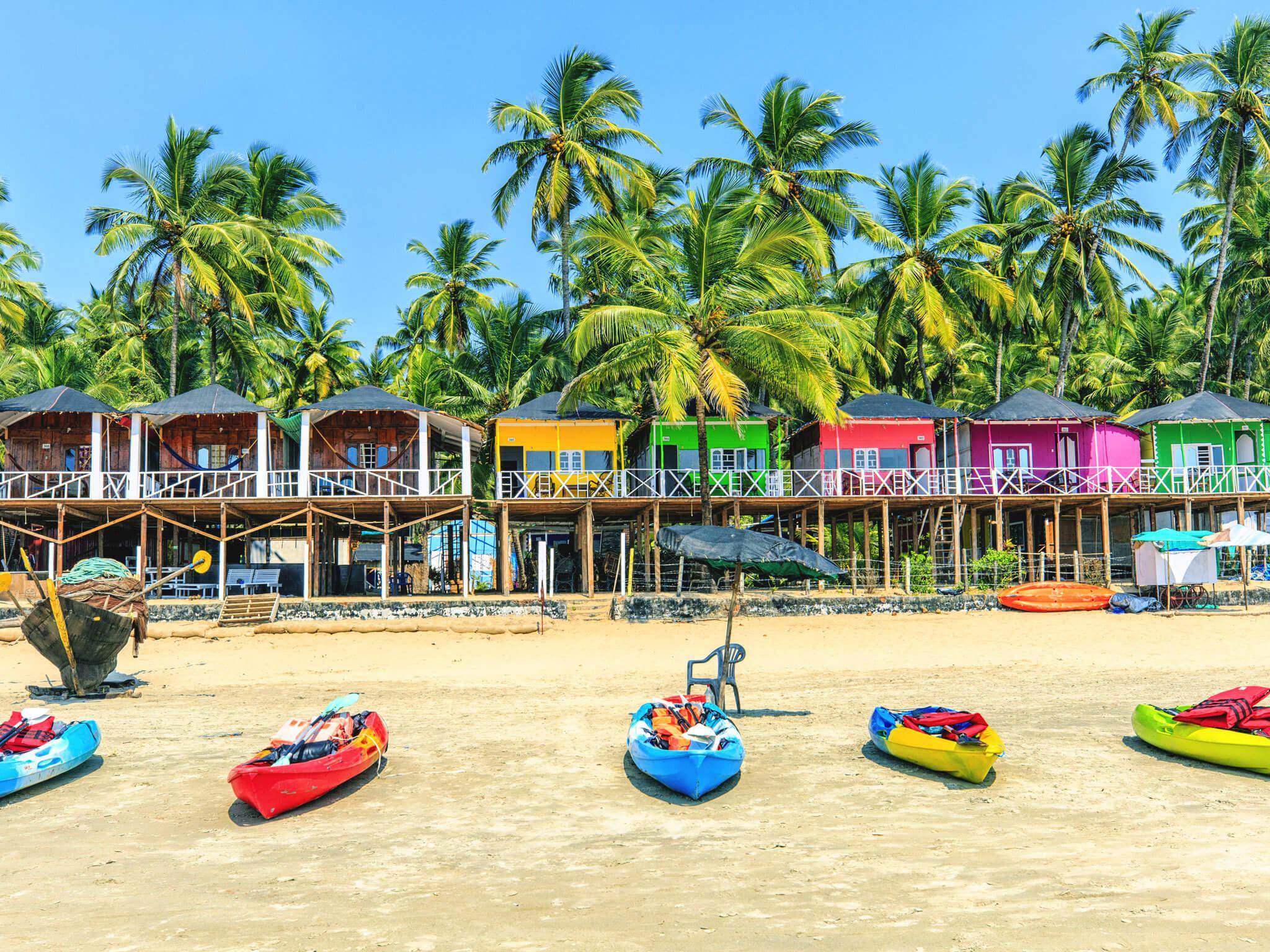 IMAGE: Goa is one of the smallest states in India, but it has more beaches than any other coastal region on this subcontinent.
Whether it's the wonder of the colonial era's baroque grandeur or some peaceful family walks along the golden sandy beaches, Goa offers a carefree retreat where you and your entire family can let your hair down and enjoy a peaceful, safe holiday in a beautiful setting, away from the hustle and bustle of city life.
South Goa has many lush resorts and tourist beaches, although it receives fewer visitors than the beaches of North Goa, which are dotted with beach huts and street markets. Arambol is a backpacker's paradise, while Mandrem is absolutely serene. One of Goa's most tranquil beaches is the Anjuna Beach, which is encircled by palm trees. If you wish to learn more about Goan culture, you should definitely visit some of its lovely churches and mosques. In November, Goa is a highly popular family holiday destination, and many consider this region to be one of the most interesting places to visit across India.
Combine tradition, adventure, Indian desert culture
No one will visit India without learning more about the country's vibrant culture and traditions, and Jaisalmer, in Rajasthan's north-western region, is an excellent place to start. This is an enthralling mix of adventure, tradition, and Indian desert culture. Jaisalmer is also known as the 'Golden City' because of its many golden coloured sand dunes and honey-sandstone palaces. Gorgeous Jain temples, Havelis, and lakes decorate this city, allowing you and your family to create your own great and adventurous holiday here.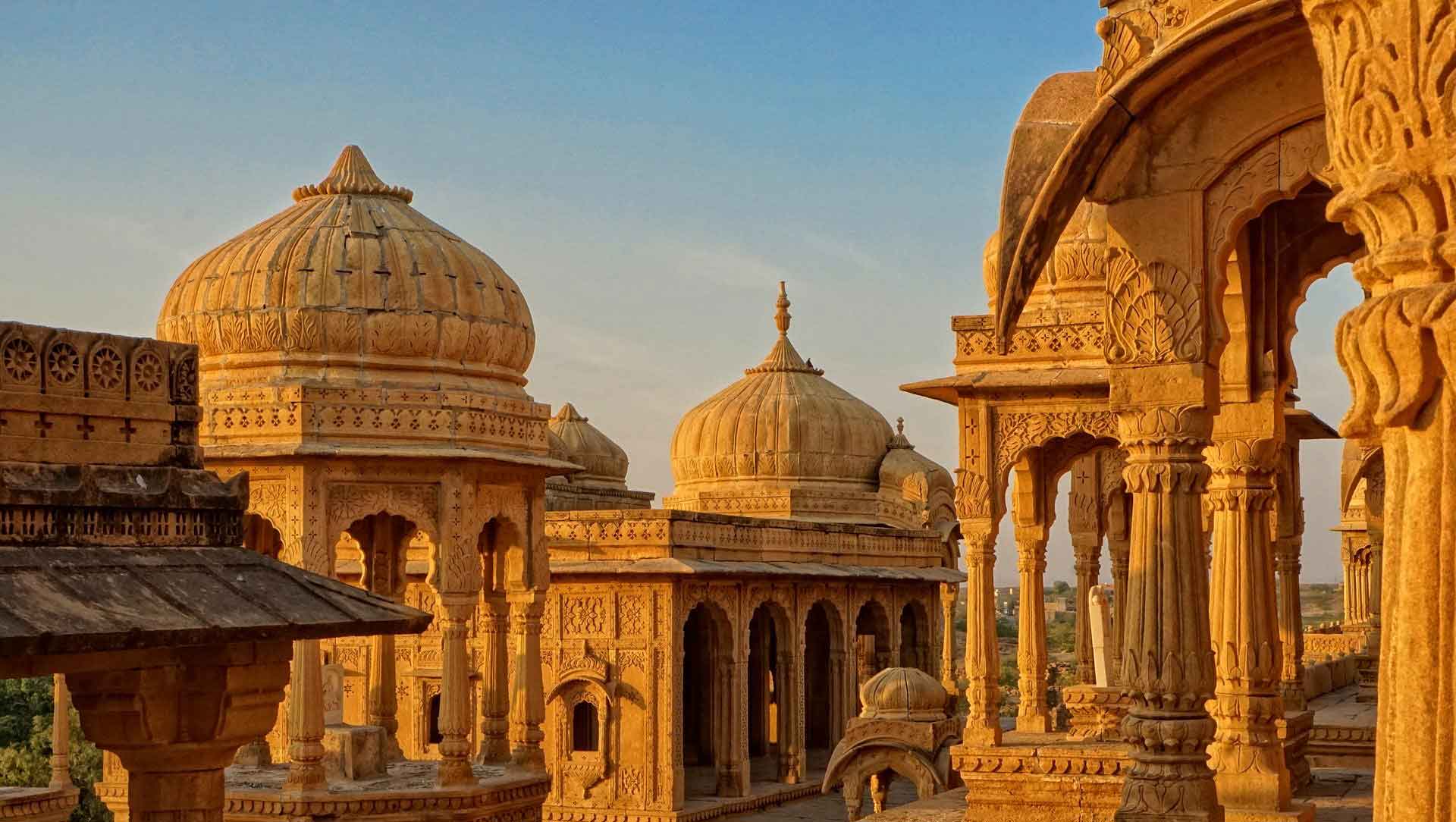 IMAGE: During your family vacation in Jaisalmer, you can also visit the glorious Bada Bagh (seen here in the picture), the Desert National Park and Lake Gadisar. Bada Bagh is a garden complex in the Indian state of Rajasthan, situated around six kilometres north of Jaisalmer.
During your family vacation in Jaisalmer, you can also visit Bada Bagh, the Desert National Park and Lake Gadisar. Because of its pleasant weather and wonderful tourist attractions, many families consider Jaisalmer to be one of the finest family holiday destinations that one can visit during November. This is an essential part of Rajasthan's tourist scene and well worth a visit.
Explore the beauty of nature
If you and your family enjoy nature, Kodaikanal in Tamil Nadu is a must-see. With its mist-shrouded cliffs and beautiful waterfall, this hill station is great for families looking to reconnect with nature in its purest form. Kodaikanal's calm provides a welcome respite from the hustle and bustle of city life, and the lakeside holiday resort, with its star-shaped Kodai lake and surrounding rolling hills, makes for the perfect family getaway surrounded by nature.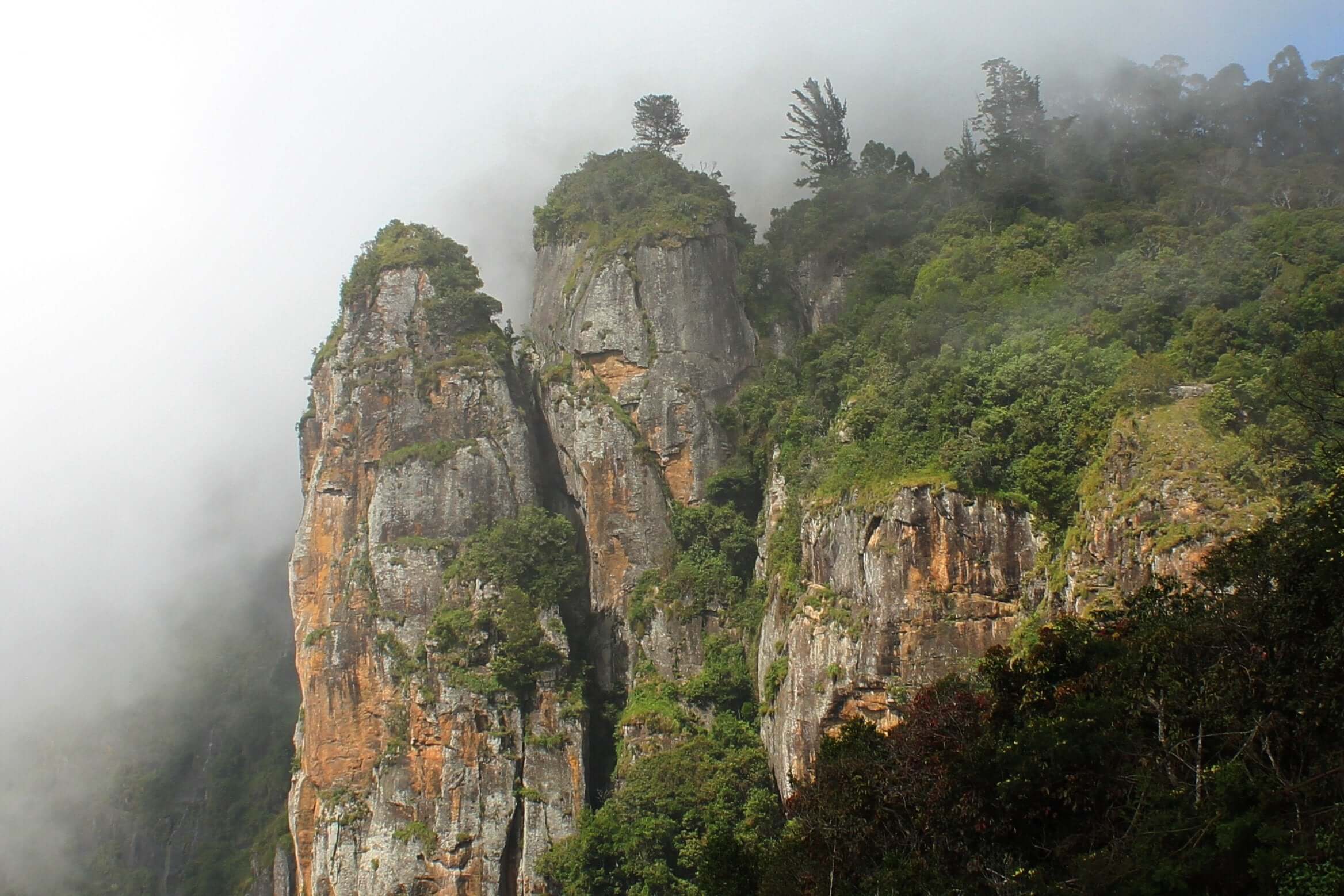 IMAGE: There are 21 hiking trails in and around Kodaikanal in Tamil Nadu, that will take you into the heart of nature. The length of the various trekking routes can range from as little as 5 km to more difficult ones that span over 55 miles.
Not only is the weather quite pleasant, but the resort on the lake in Tamil Nadu, which is highly recommended for a family vacation, has various hiking trails to explore, ornate cliffs draped in mist, as well as a waterfall that serves as the perfect backdrop for a delightful, peaceful trip.
Kodaikanal is nestled in the rolling slopes of the Palani hills at an elevation of 7200 feet above sea level, and if you visit this hill station, as well as some of the other destinations listed above, you will learn that India offers much more than wonderful spicy food and sacred temples. True, the country's spirituality and divinity are mirrored in its different temples and mosques, but there is so much to see and explore as a family that one visit to this magnificent country is not enough.