The Fairmont Bab Al Bahr is a stunning 5-star hotel located in the heart of the magnificent and architectural city of Abu Dhabi. It boasts a picturesque setting near the middle of the ocean and a remarkable masterpiece known as the Sheikh Zayed Grand Mosque.
Furthermore, this immaculate facility is adjacent to many popular tourist attractions such as Souk Qaryat Al Beri (a double-story market with several cafes, restaurants, and shops, the majority of which symbolise the merger of Arabic wonders and dreams). The Fairmont Bab Al Bahr provides a wonderful experience, and its strategic location even allows one to see the Al Maqtaa Fort (the castle next to the Maqta bridge and another popular touristic attraction).
The hotel boasts its own private beachfront with more than 369 guest rooms and suites to accommodate both individuals and families on a business trip, short break, or extended holiday. It also has a well-designed wellness area and gorgeous spa facilities, as well as a variety of dining options such as local bars and outdoor eateries.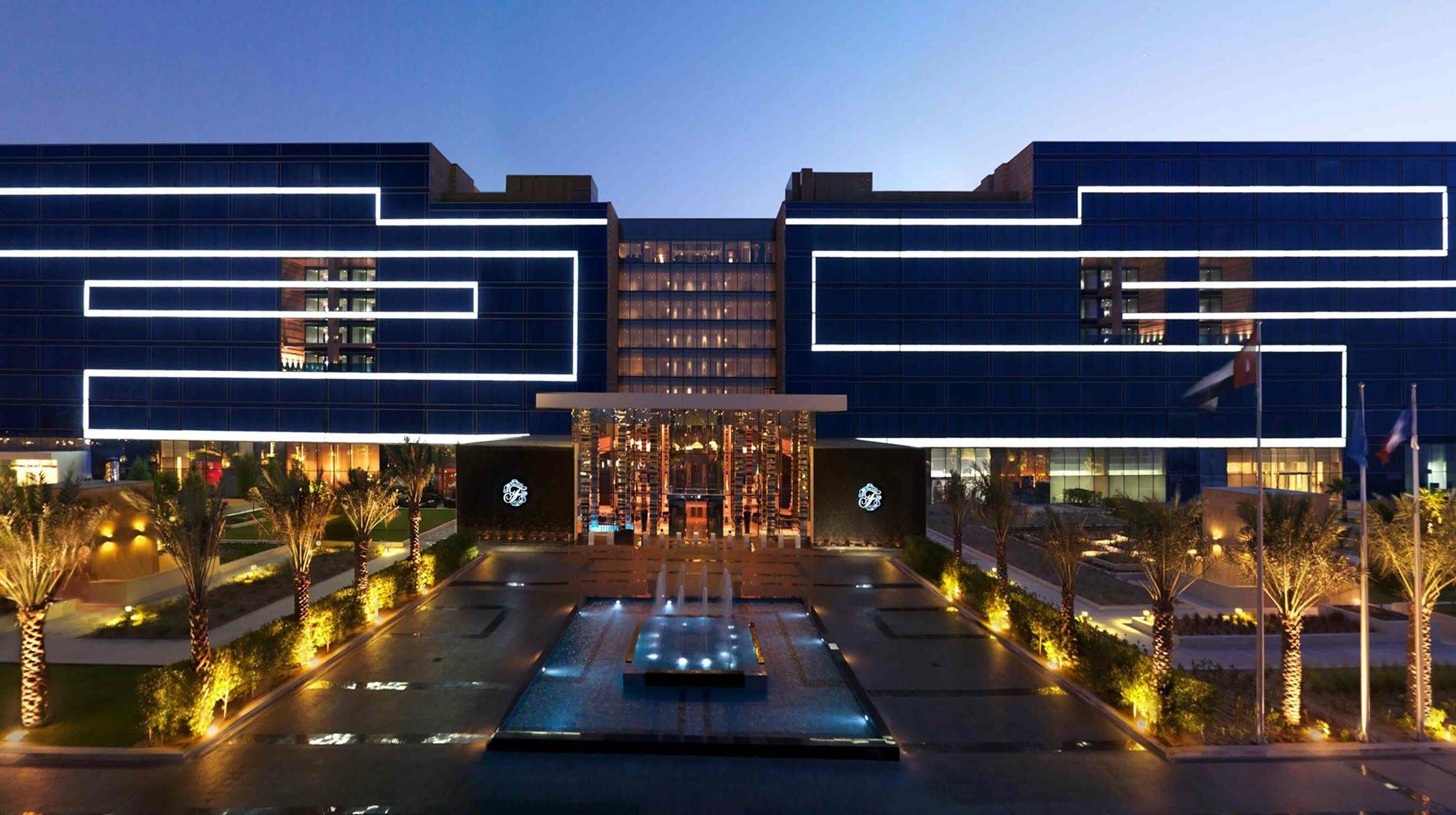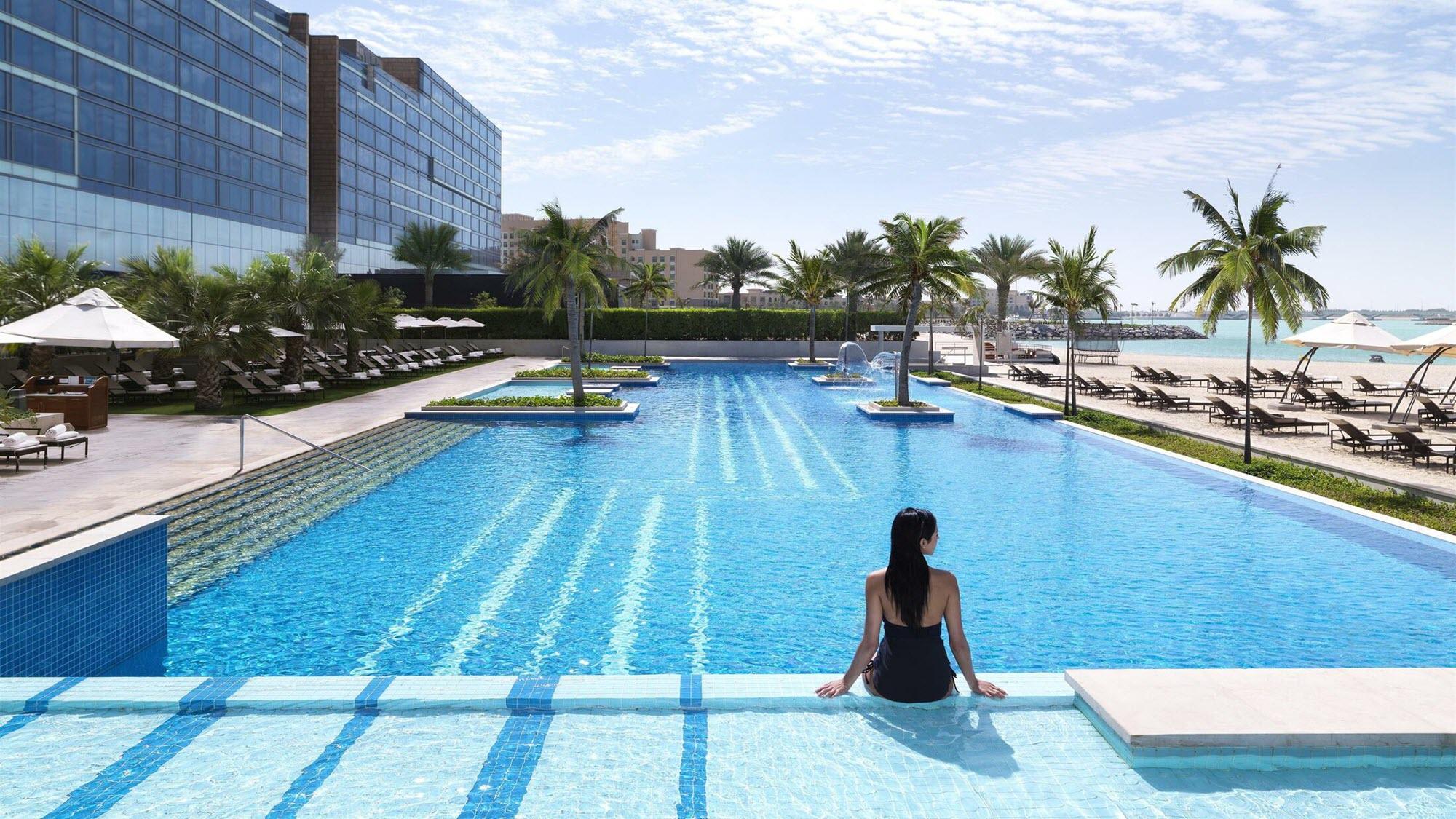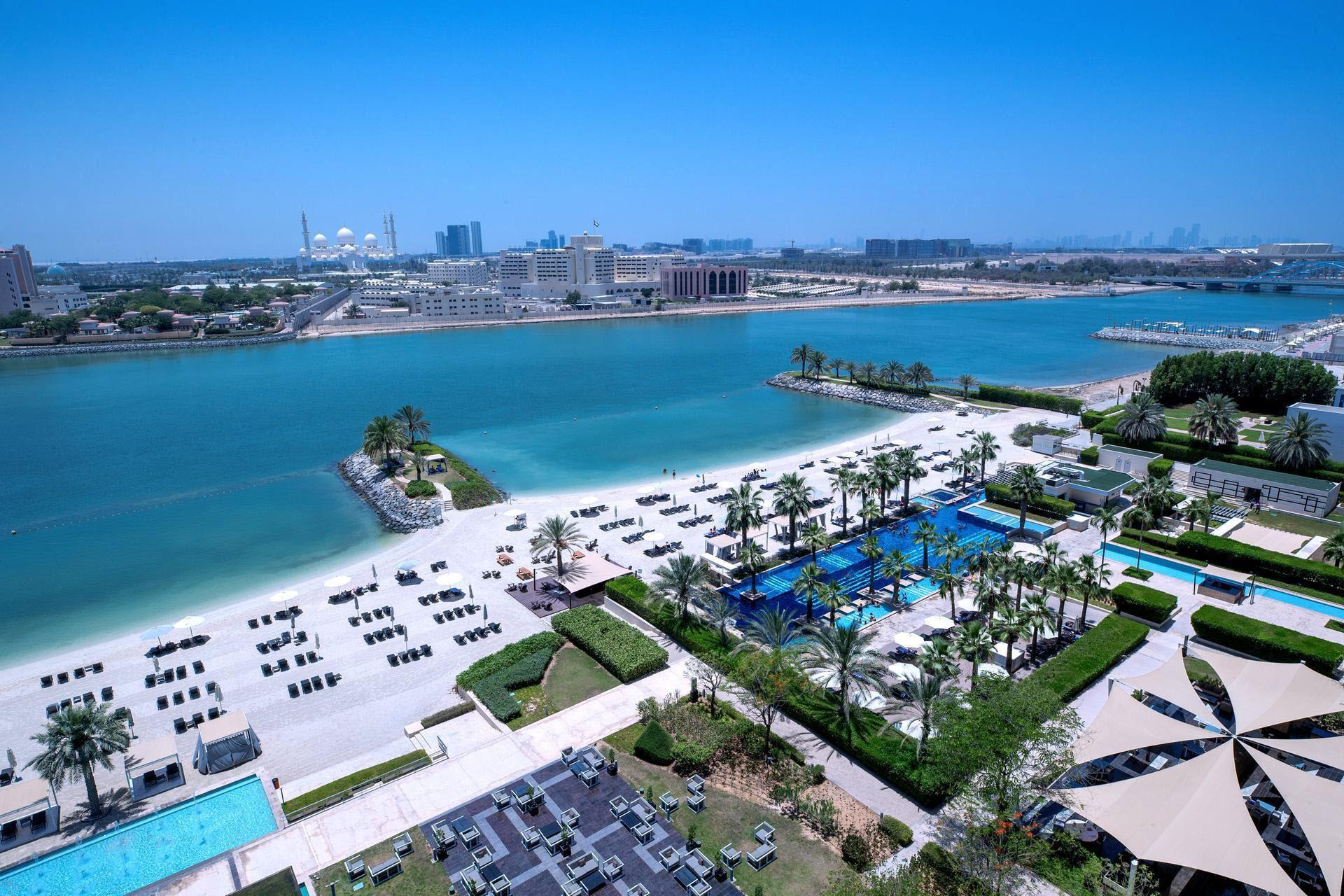 Why You Should Go There
Whether you prefer to spend your holiday alone, with friends, or with family, Fairmont Bab Al Bahr is unquestionably a great option. In fact, travel experts regard this hotel as a truly valuable gem. Only 45 minutes from the city, and 20 minutes away from the international airport, you'll find some wonderful swimming pools for both parents and children there, a beauty salon, fitness club, and a well-catered restaurant where you can enjoy not only breakfast with specialities from all over the world but also other unexpected gastronomic experiences. The hotel also offers business and internet services.
A sense of growth and creativity that will transport you to a beautiful oriental holiday awaits you at The Fairmont Bab Al Bah, thanks to its architectural marvel and immaculate services.
Because it is located on the walk near to the main souk and provides convenient access to the white sandy beach, the hotel is ideal for everyone, from art lovers to hikers. If you enjoy art, don't be afraid to immerse yourself in it. This edifice is adorned with Islamic and Arabesque themes, exquisite paintings, and a touch of Italian charm. This style is complemented by expensive carpets, a lot of exuberance, and some stylish and high-quality furniture that have been sourced from all over the world.
Accommodation
The Fairmont Bab Al Bahr, as previously stated, offers 369 guestrooms and suites, 60 of which are Club-level rooms, and each suite (whether basic or Royal) has its own balcony, overlooking the crystal blue water of the ocean.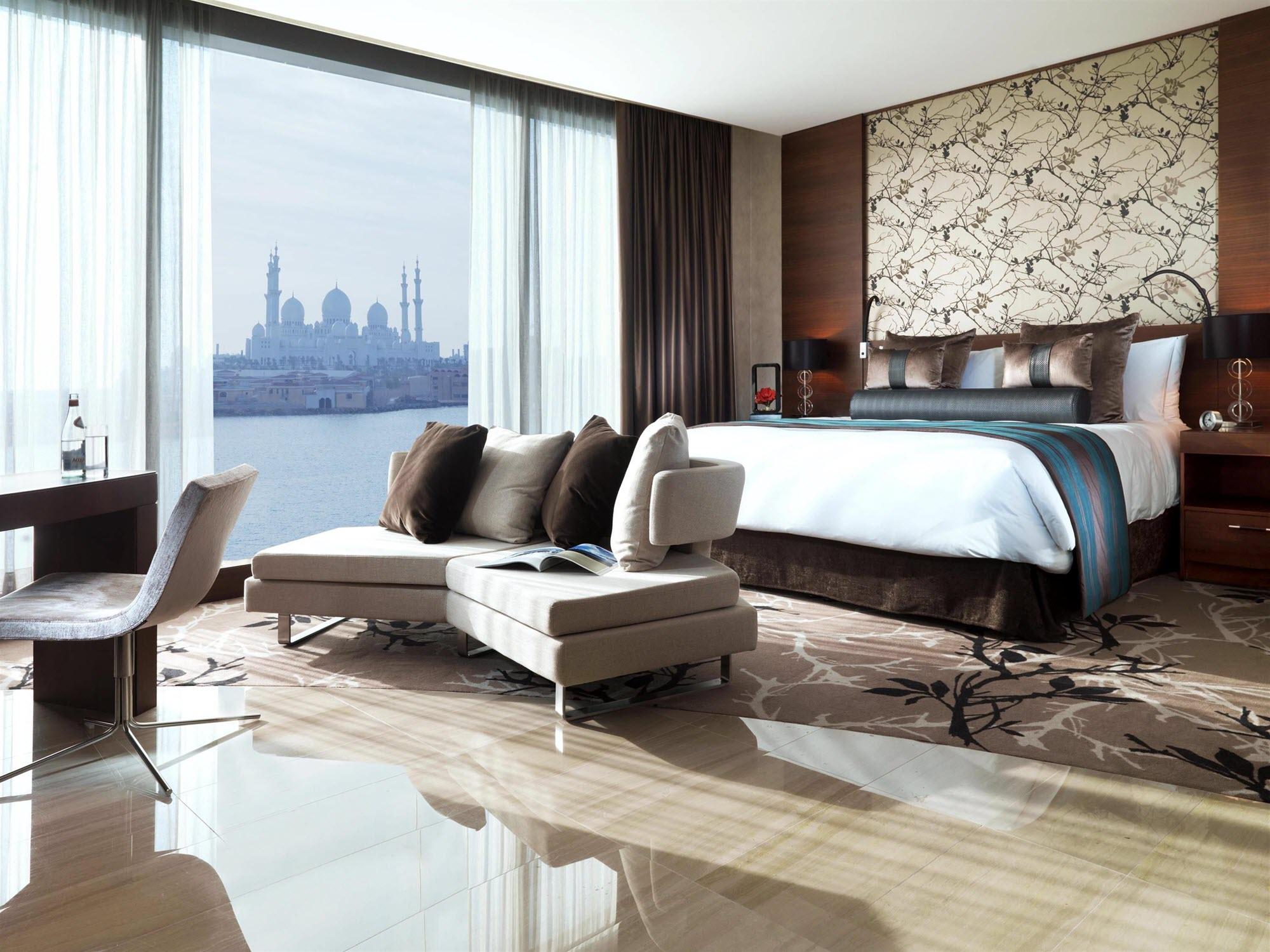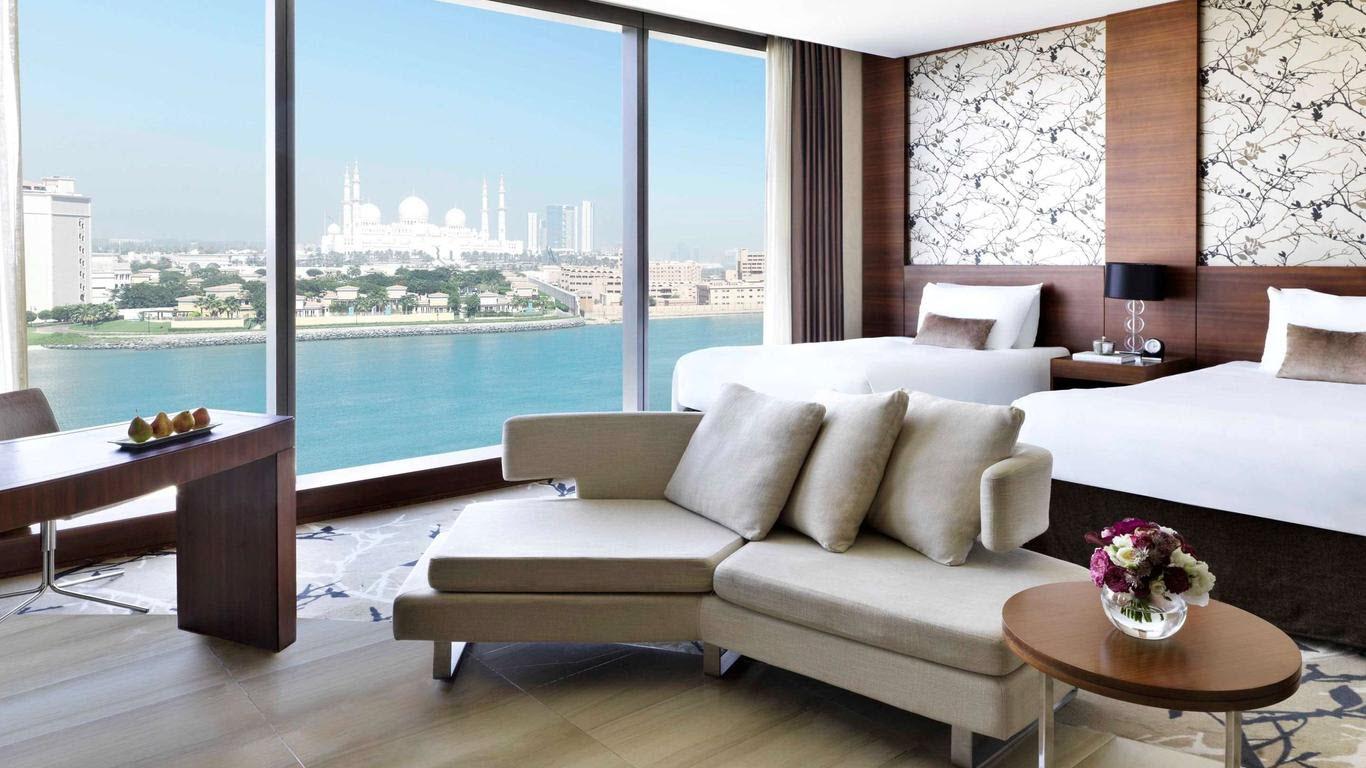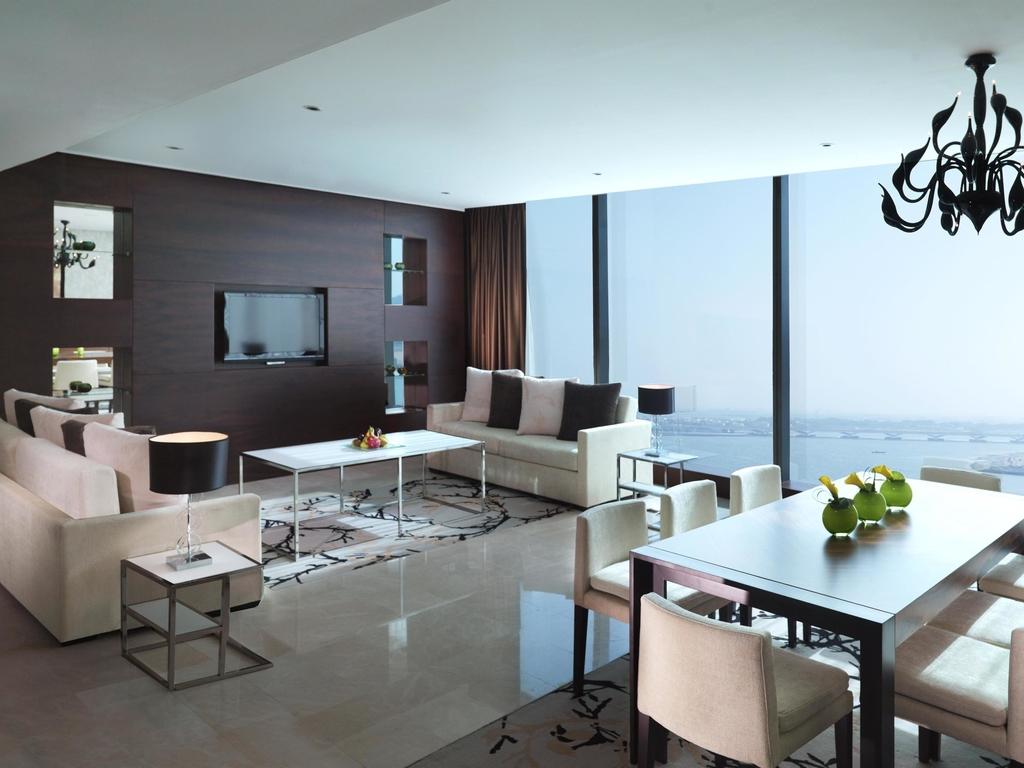 Guests can choose between Fairmont Rooms & Suites, as well as Deluxe King View rooms and Deluxe rooms and there are additional Royal Suites, plus a Presidential Suite, One-Bedroom View Suites, and a One Bedroom Suite. The Fairmont Gold Vista Suite, Fairmont Gold Presidential Suite, Fairmont Gold View Suite, Fairmont Gold Suite, Fairmont Gold Superior Room, Fairmont Gold Signature Suite, Fairmont Gold Room, Fairmont Gold View Room, and Fairmont Gold Premium Suite are the most luxurious rooms to choose from.
Executive Club Lounge and Kids Club
The Fairmont Bab Al Bahr has a Kid's Club and an Executive Club Lounge, known as the Gold Lounge.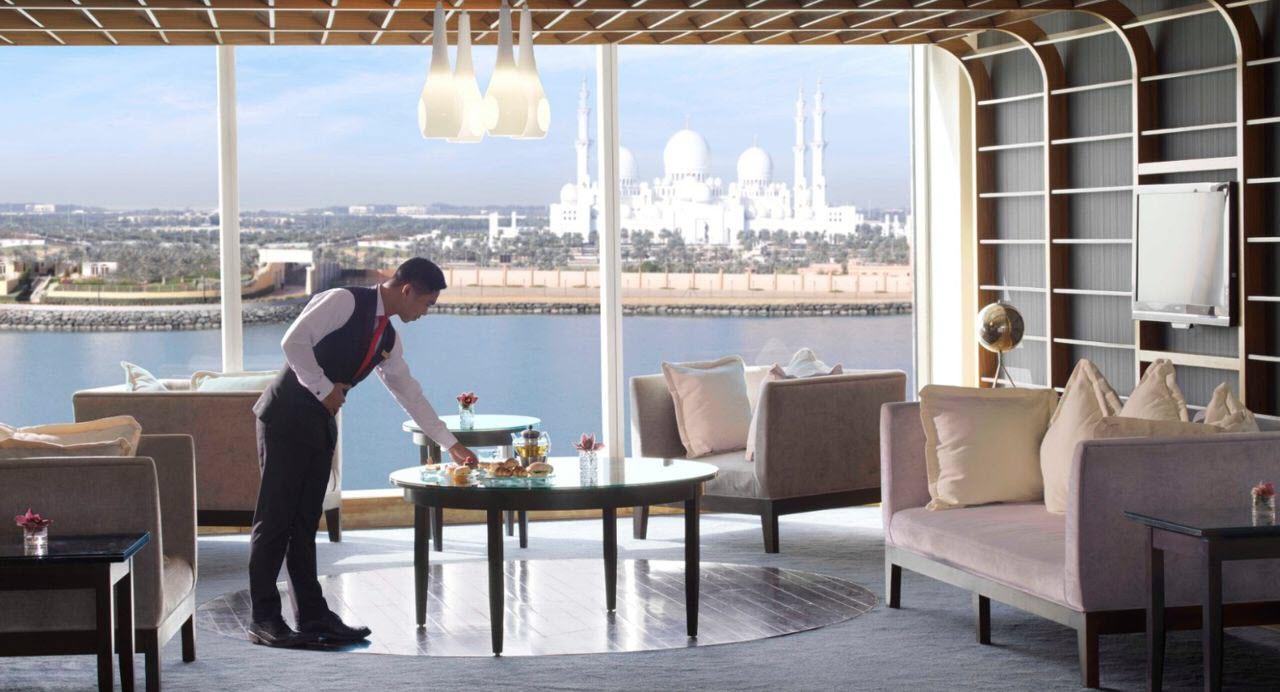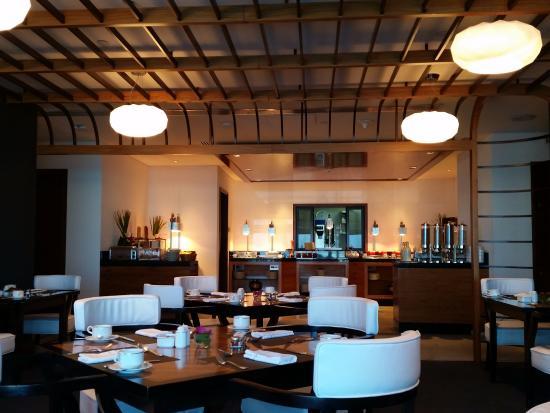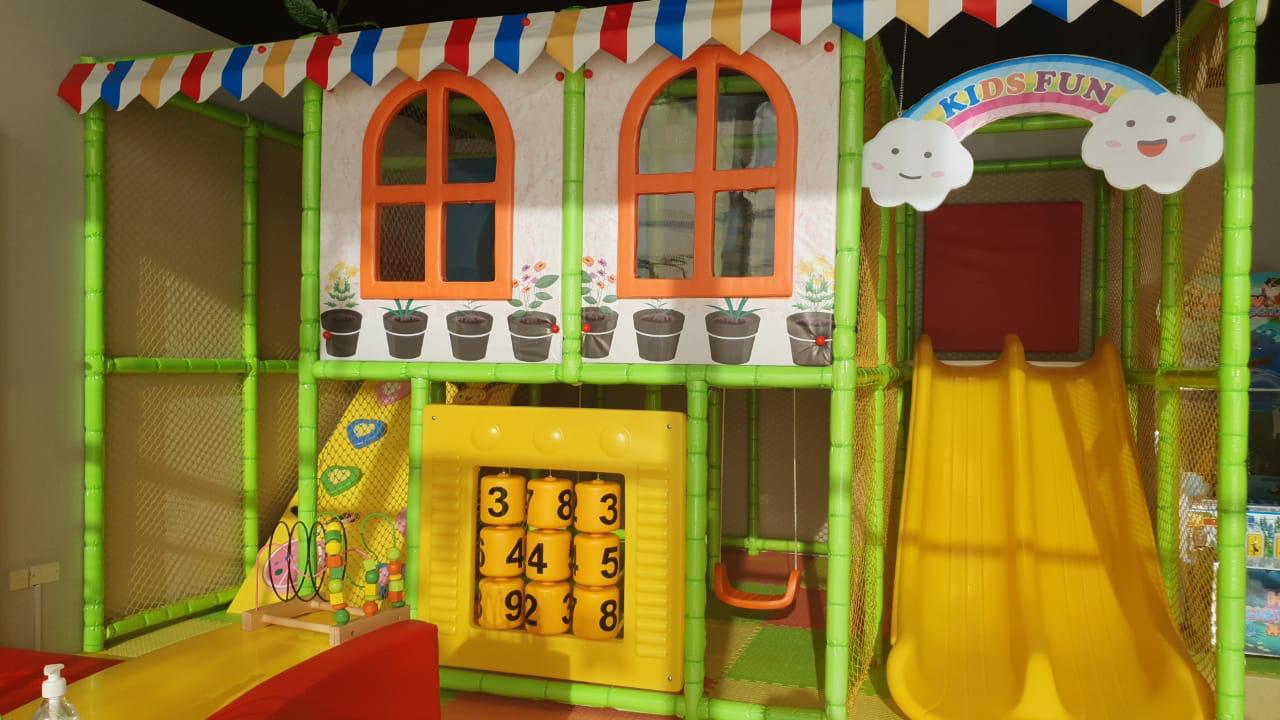 The Executive Club Lounge has four daily offerings. This includes Breakfast, Afternoon Tea, Sundowners and Sweets on Seven. You can read about their Executive Club Lounge by clicking on the button below:
Fairmont Gold Executive Club Lounge
The Kids Club known as the Little Flamingos Kids Club was a small room located in the Hotel and was a very poor experience. You can also read about their Kids Club by clicking on the button below:
Fairmont Abu Dhabi Kids Club