The Fairmont Abu Dhabi, better known as the Fairmont Bab Al Bahr has an Executive Club Lounge called the Fairmont Gold Lounge. The Executive Club Lounge is located on the seventh floor, with gold rooms located on the seventh to ninth floors for convenience. There is a dedicated concierge desk, which is open daily from 6am to 12am.
Gold Club level guests enjoy the convenience of checking in and out at the Gold Executive Club Lounge, which saves time and frustration, ensuring a smooth checking in and checking out process.
This Executive Club Lounge offers guests four great and delicious opportunities, including:
Daily Breakfast from 6.30 am to 10.30 am.
Afternoon Tea from 1.00 pm to 3.00 pm.
Sundowners from 5.00 pm to 7.00 pm.
Sweets on Seven from 9.00 pm to 10 pm.
Children are allowed in the Executive Club Lounge at any time, making it easy and beneficial for those on family holidays. They can attend all courses throughout the day.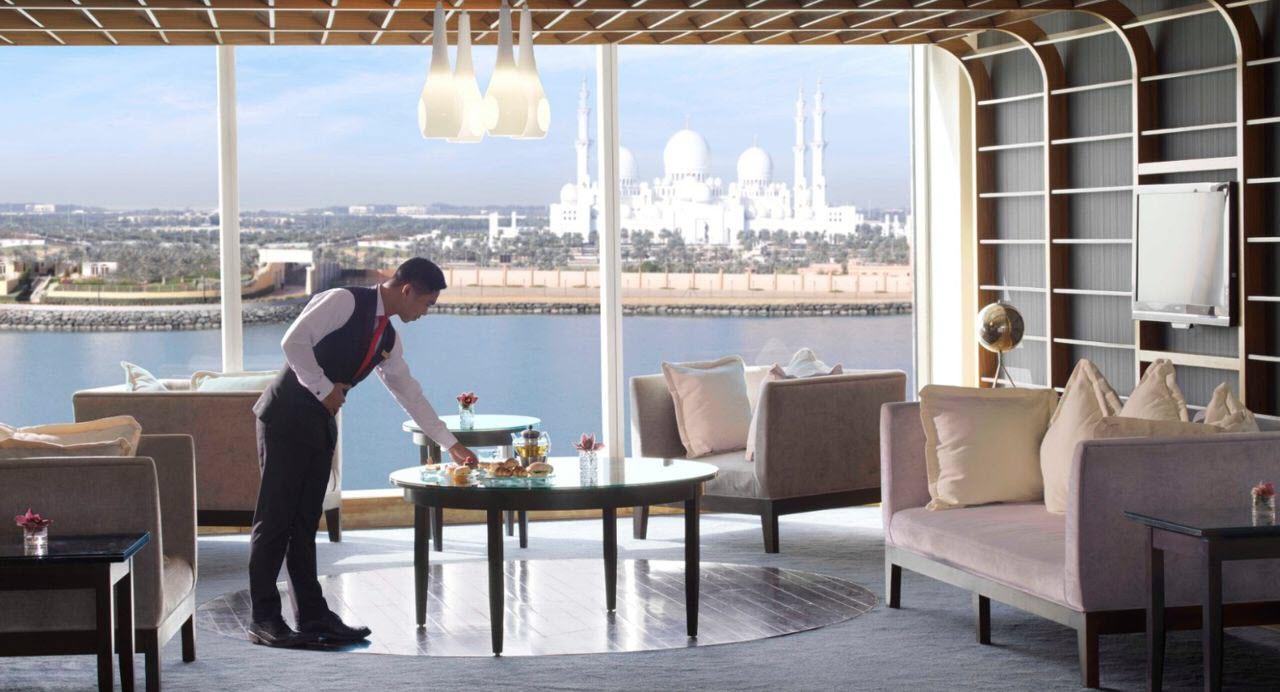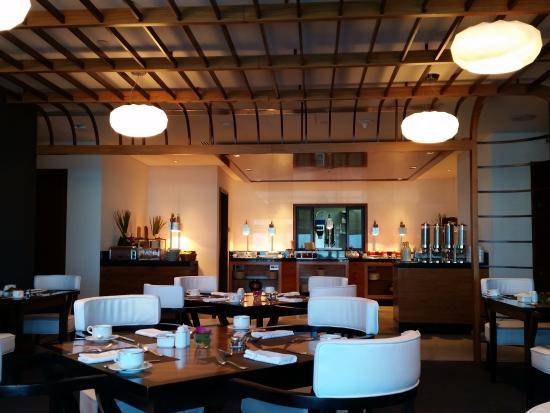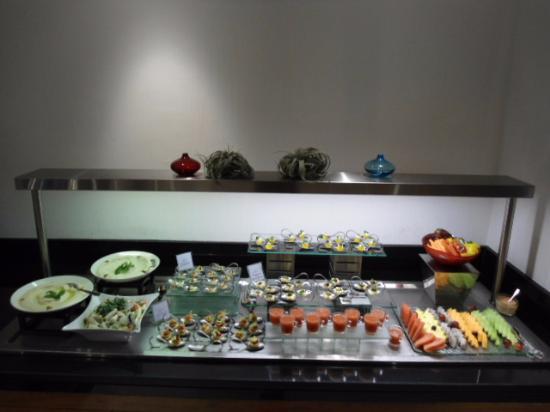 Warm Welcome with Stunning Views
As you step out of the lift the Gold Executive Club Lounge will be on your right, where you can enjoy your personalised check in process. Breakfast is offered from 6.30am to 10.30am with a choice of items, in a continental style. Afternoon tea offers tea and coffee with finger sandwiches and pastries, while sundowners are combined with canapés, drinks and hors d'oeuvres.  Alcoholic drinks can also be enjoyed during sundowners.
The team offer Club Level guests a warm welcome and efficient check in, along with a breakdown of facilities and benefits of the Gold Executive Club Lounge. They are professional, friendly and attentive and willing to go the extra mile to assist guests during their stay from providing children with foods they enjoy to serving you a cup of coffee in the morning.
Guest Rooms in the Gold Club category enjoy large windows with lovely views, offering access to the Executive Club Lounge. This includes a specialist butler service, access to the reading room and library and complimentary snacks and canapés, to name a few.
Family Friendly with Plenty of Children Services
This is a family friendly hotel and children are welcome in the Executive Club Lounge. There is also a dedicated children's swimming pool and babysitting services for up to two children. Children can also eat from the buffet at a discounted price. These services ensure your family holiday goes ahead without any glitches.
In summary, the Fairmont Bab Al Bahr has an Executive Club Lounge with four dining experiences, while dietary requirements are catered for. Children can enjoy the experience at all times, while the food displays and level of service are friendly, attentive and professional.