For a storybook-come-to-life experience
Surprisingly, Oman has a lot to offer when it comes to family vacations including beautiful beaches, friendly people, excellent weather, natural wonders, majestic palaces, old forts, deserts and open spaces to explore, oases, wadis, and markets. Furthermore, English is widely spoken across Oman, and the general atmosphere is very open-minded. The best thing about Oman is that it has some incredible resort hotels, ranging from out-of-this-world opulence to low-cost luxury.
However, there are some key aspects to remember when you and your family visit Oman for vacation, such as the fact that alcohol, while provided in bars, club restaurants, and hotels, is not permitted in public, so there will be no public drinking. The female dress code also prohibits exposing clothes, except for on the beach or beside the pool, and it is considered an insult to photograph military sites or Muslim women.
However, if you follow the basic rules and regulations mentioned above, an unforgettable family vacation in Oman is definitely guaranteed.
What is a family holiday without exploration? Well, in Oman you can rent a 4x4 vehicle or a car and explore the various magnificent dunes and desert-scapes, mountains, waterfalls, wadis, and even luscious orchards on your own. There are miles of unspoiled coastline to explore and while four-wheel drives or Wadi-bashing can be quite a bumpy ride, it's a lot of fun. After a long day of exploring, you can just sit on a sand dune with your family and watch the sun go down.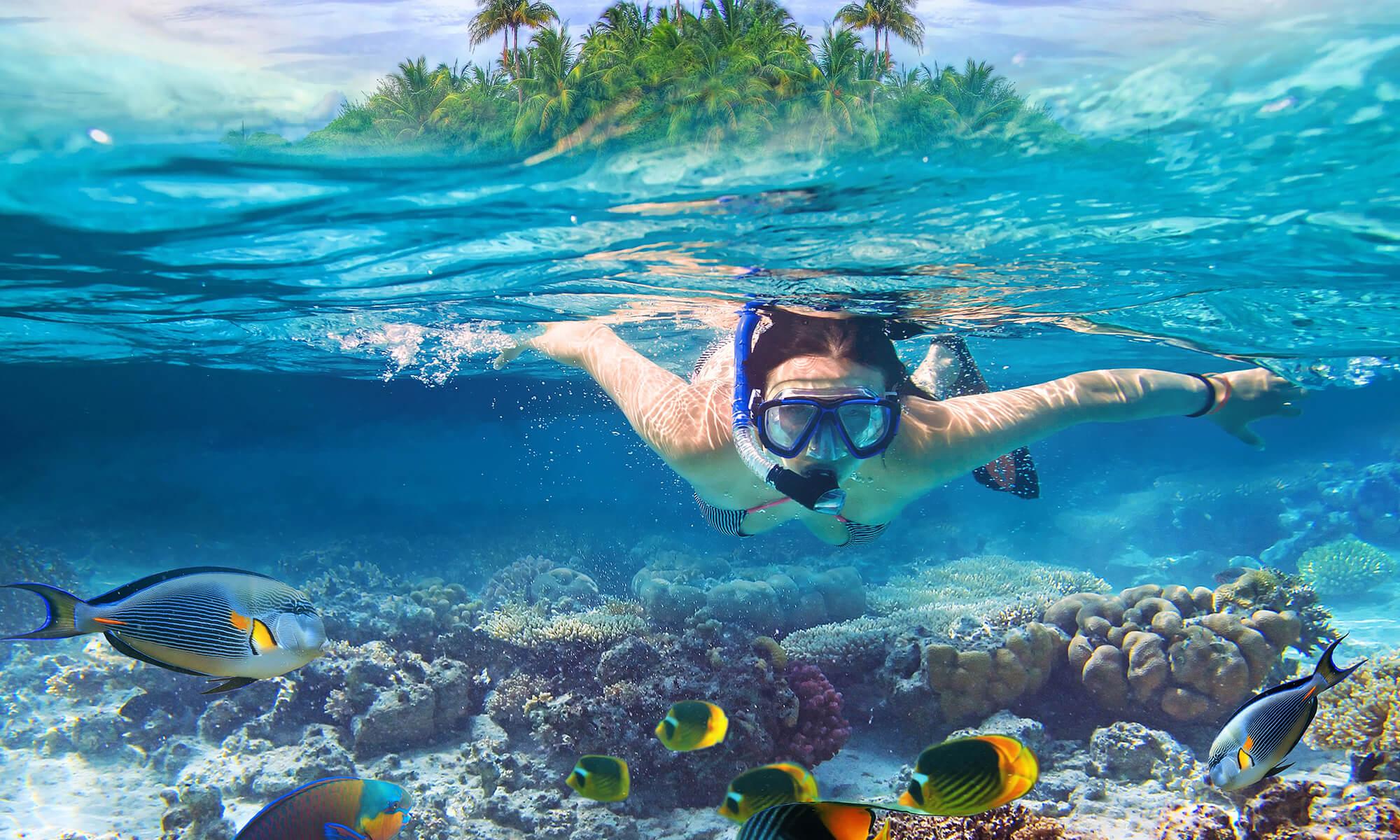 IMAGE: Did you know that Oman is great for snorkelling? Oman's glistening blue water is home to a plethora of turtles, some exotic fish, dolphins, and some of the world's best coral formations.
Boat trips
A great family outing is to see dolphins, which is also a great option for families with your children. It's better to go early in the morning and while dolphin sightings are practically guaranteed, you might even get lucky and spot a variety of whale species on your boat trip.
Shopping in Oman
Traditional Arabic marketplaces, or souks, are a shopper's dream, but Oman also has several modern malls that sell everything from native outfits to designer clothes, frankincense, perfumes, traditional jewellery and watches.
Head to Nizwa for a day
Nizwa, the ancient capital of Oman's interior area, is a must-see. You can explore the spectacular Jabrin Fort with your children, which is located in a stunning setting in the centre of the date palms. The kids will enjoy exploring the fort's courtyards and a labyrinth of passages, and the views from the walls are simply breathtaking.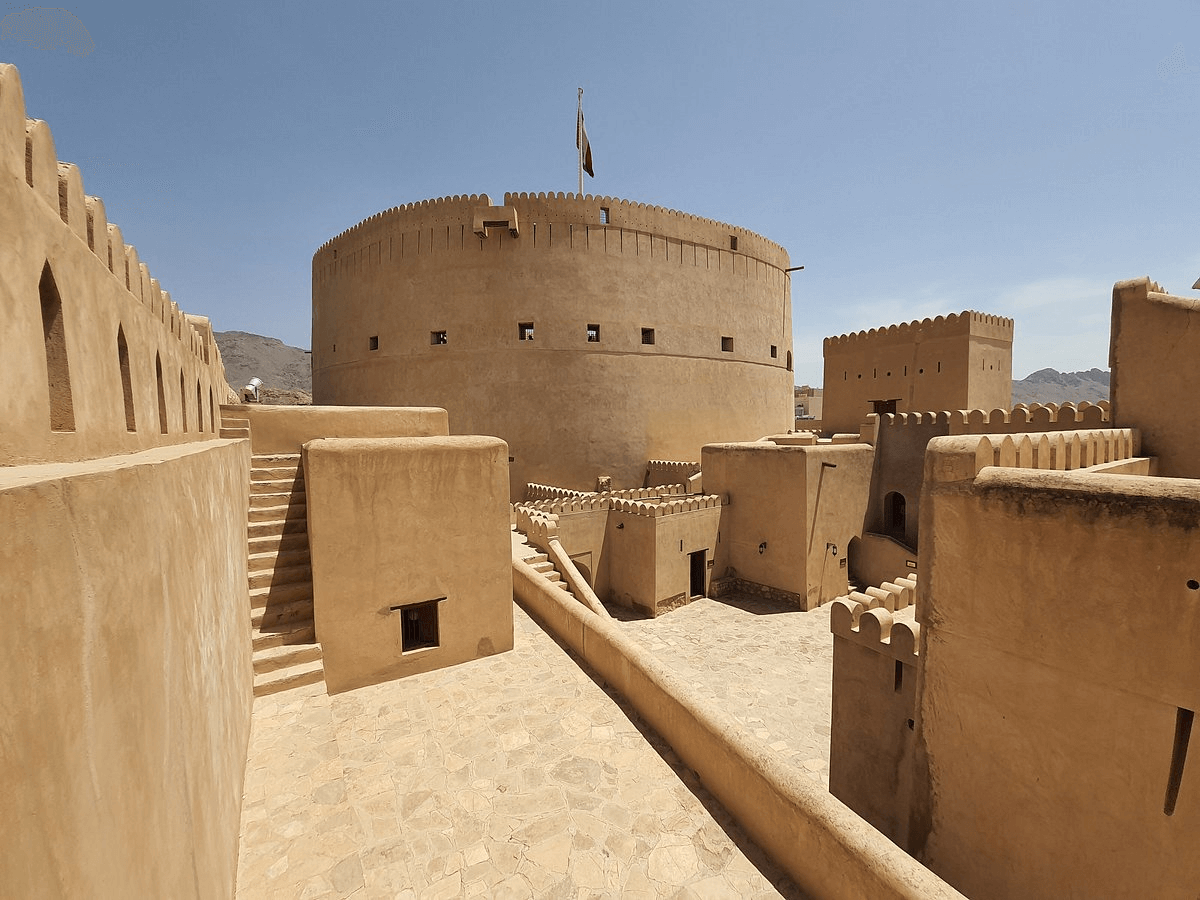 IMAGE: Be sure to make time during your family holiday to visit Nizwa Fort. You can also meander through the local market after exploring Nizwa Fort, which is located in the heart of the city. The kids will enjoy watching the silver and coppersmiths work, appreciating the exhibits of tattered old swords, daggers, and rifles, and searching through trays with some ancient silver jewellery
Bimmah Sinkhole
Bimmah Sinkhole is a 500m-in-from-the-coast circular limestone hollow with incredibly beautiful blue waters. You sit on the rocks at the edge, swim in the pleasantly cool pool, or dip your toes in the water and feel some small fish nibble on your feet! From there, you can head on to the little community of Fins with multiple small bays and high cliffs that drop to exquisite white beaches and gorgeous blue ocean water.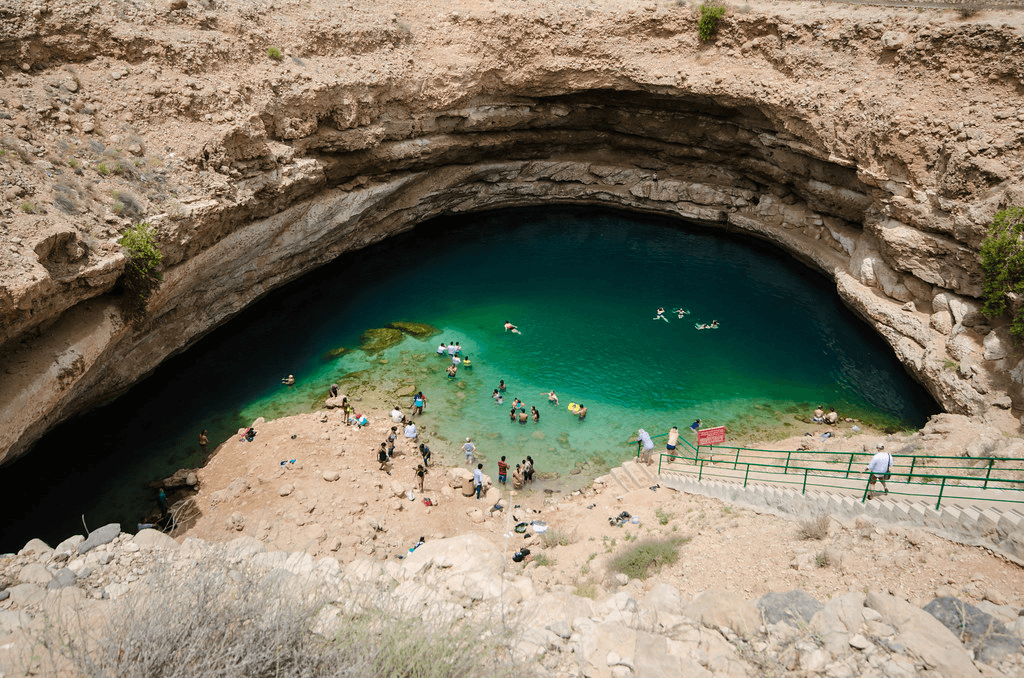 IMAGE: Bimmah Sinkhole is located in the heart of a rather normal-looking park. The sinkhole's actual depth is unknown, but you can swim in its beautiful, crystal-clear cool water.
What type of meals are served in Oman?
Oman has delicious cuisine and meals to satisfy all preferences. Most of the international hotels serve meals of almost every kind, which might make things easier for picky eaters. Mutton, fish, and chicken are frequently utilised in local recipes, as are marinades and spices. Make sure to try some sweet, fresh and delicious Omani dates, and don't be scared to drink Oman's tap water; it's entirely safe for human consumption.
To summarise, travelling to Oman with children is a unique and transformative experience for any family. This small Arabian country with an even smaller population is home to many stunning natural wonders, stunning desert landscapes, and an abundance of marine creatures, including dolphins and sea turtles. It's secure and clean, and the Omani people are courteous, soft-spoken, and compassionate.