A vacation filled with a peaceful environment, scenic views and beautiful weather
Travelling with children to international countries is always a big challenge and many families would not instinctively choose a destination like Pakistan, simply because they mistakenly believe that Pakistan is not a suitable or popular family vacation destination. Nonetheless, this country has plenty of fun activities for every family.
It is true that some regions in Pakistan, like many other places across the world, can be dangerous and should be avoided, particularly if you are unfamiliar with Pakistan's systems and traditions. These processes and systems are actually made public by the Pakistani government in the hope that all visitors to the country can have a positive and enjoyable travel experience.
If you are thinking about taking a family holiday to Pakistan, you need to plan carefully. As for the weather, summer is never a favourable time, with temperatures reaching 50 degrees Celsius in certain regions of the country (122 degrees Fahrenheit). Other parts of the country can also become extremely hot, especially for someone who isn't used to being outside in the heat. It is therefore recommended that you schedule your trip for the winter season, which runs from October to February.
What are some of the safe areas we can visit as a family?
According to the most recent worldwide travel information, there are some issues in areas such as Quetta, Karachi, and Islamabad, thus it is best to avoid rural locations for the time being. It is also advisable not to visit certain areas of Pakistan on your own, and to do some research first on the different regions, current political uprises, crime and so on, before visiting any of these areas. However, visiting Multan, Faisalabad, Lahore, and many other places in Punjab is perfectly safe.
Precaution is important
Before travelling to Pakistan with your family, you should see your primary care physician (PCP) and ask about any medications you may require. Take extra precautions against hepatitis C, typhus, malaria, and other illnesses. Visitors are prohibited from drinking tap water in certain parts of Pakistan, therefore it is also a good idea to always keep bottled water on hand.
After reading all of this, you may be reconsidering your family vacation options, but Pakistan should still be on your list, as it will deliver an unforgettable experience for the entire family. This leads us to the following point: things to do and see in Pakistan.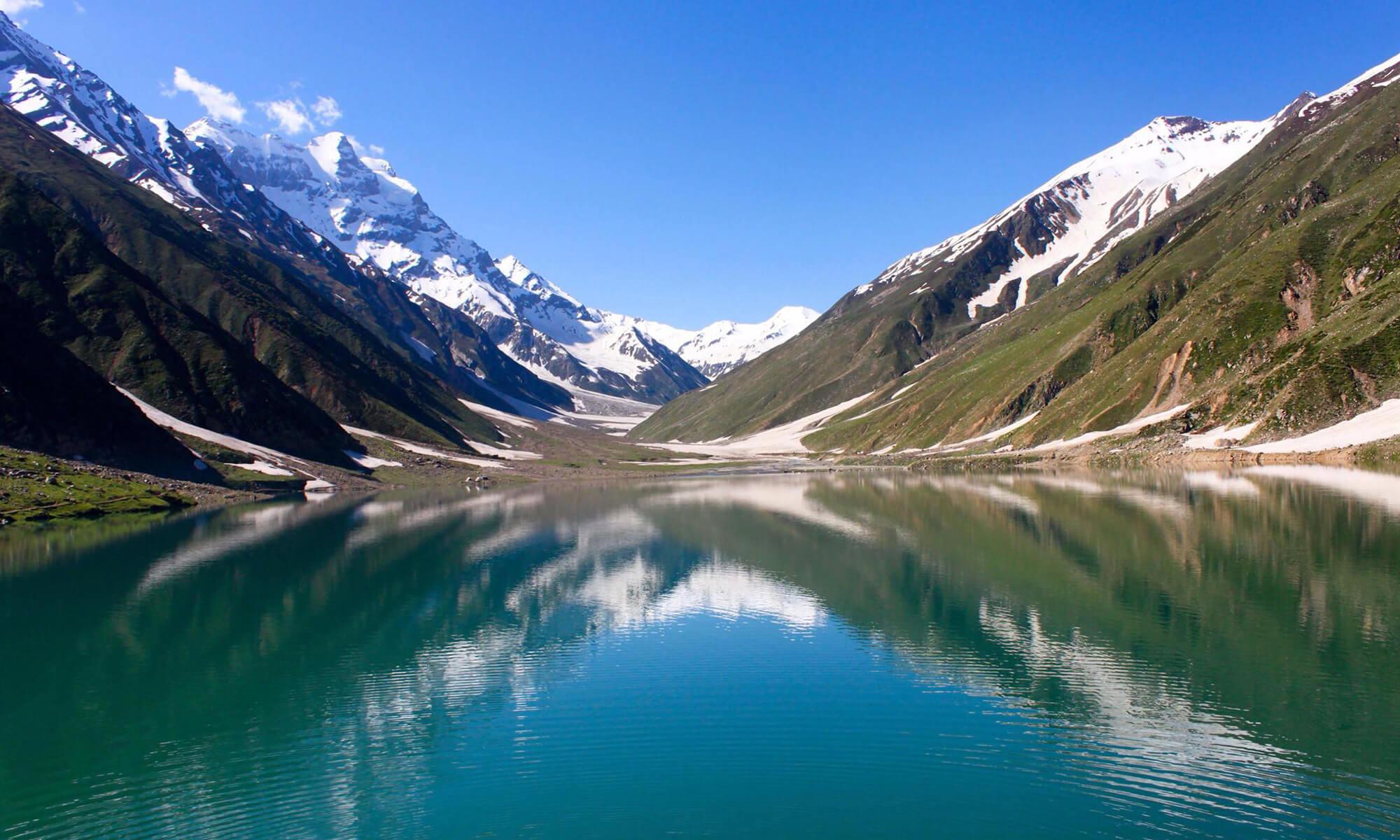 IMAGE: Lake Saif-ul-Mulook is one of the highest mountain lakes in Pakistan and is located near the northern end of Kaghan Valley - surrounded by massive glaciers, including Malika Parbat.
Visit Saif-ul-Muluk Lake
Saif-ul-Muluk Lake, one of Pakistan's highest mountain lakes, attracts millions of people each year with its captivating views of the surrounding mountains and unspoilt natural environment. At an elevation of 3,224 m (10,580 ft), the pure clear lake provides breathtaking views of Kaghan Valley's tallest peak, the Malika Parbat Mountain. Don't miss out on the chance to hike around the lake with your family, relax in its tranquil ambience, and take some photos of the gorgeous mountains reflected in the deep green water.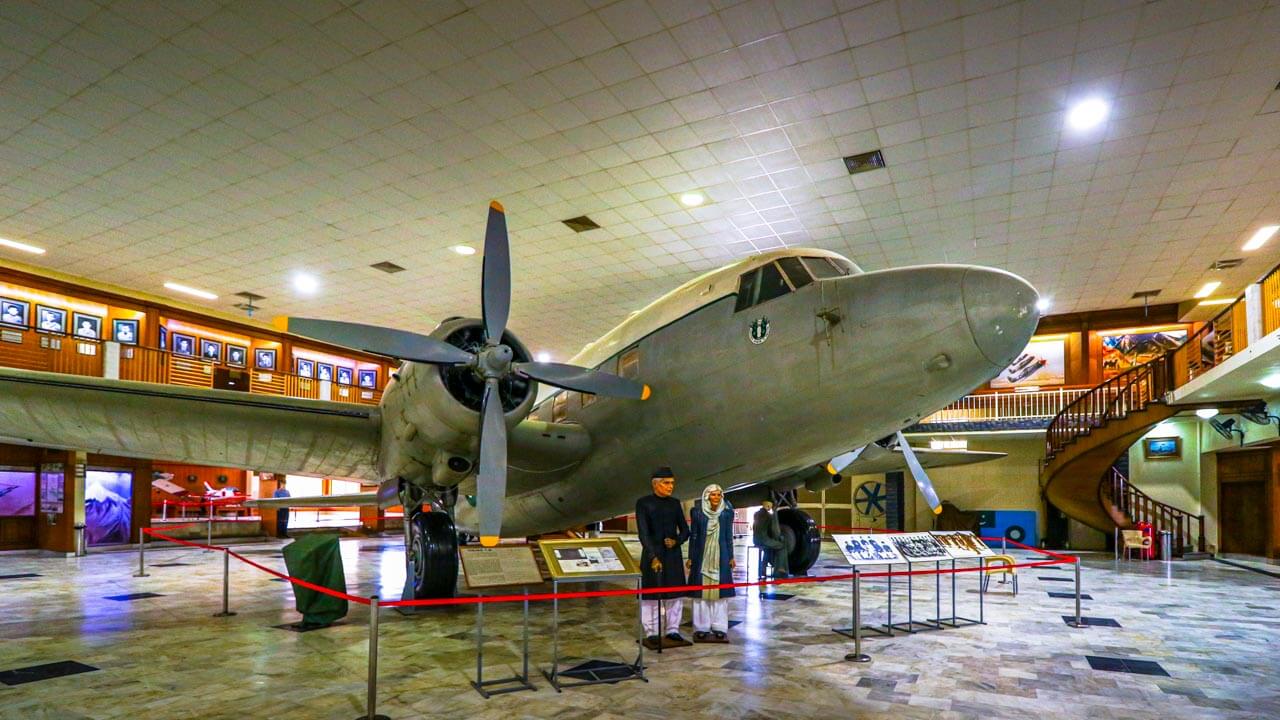 IMAGE: The PAF Museum, which is located close to the PAF Base Faisal on the major Shahrah-e-Faisal Road, was inaugurated by the then Chief of the Air Staff, Air Chief Marshal Abbas Khattak, on 14 August 1997 and was opened to the general public during October 1997.
PAF Museum
At the Pakistan Air Force Museum, you can walk around and explore some aircraft and armaments from World Wars I and II, as well as a collection of Pakistan Air Force planes. Before entering the building, you can go through the adjacent park to have a look at various weaponry and radars, and once inside, you can learn about many fighter aircraft models and the history of military aviation. The museum's archives house several rare artefacts commemorating the accomplishments of various squadrons.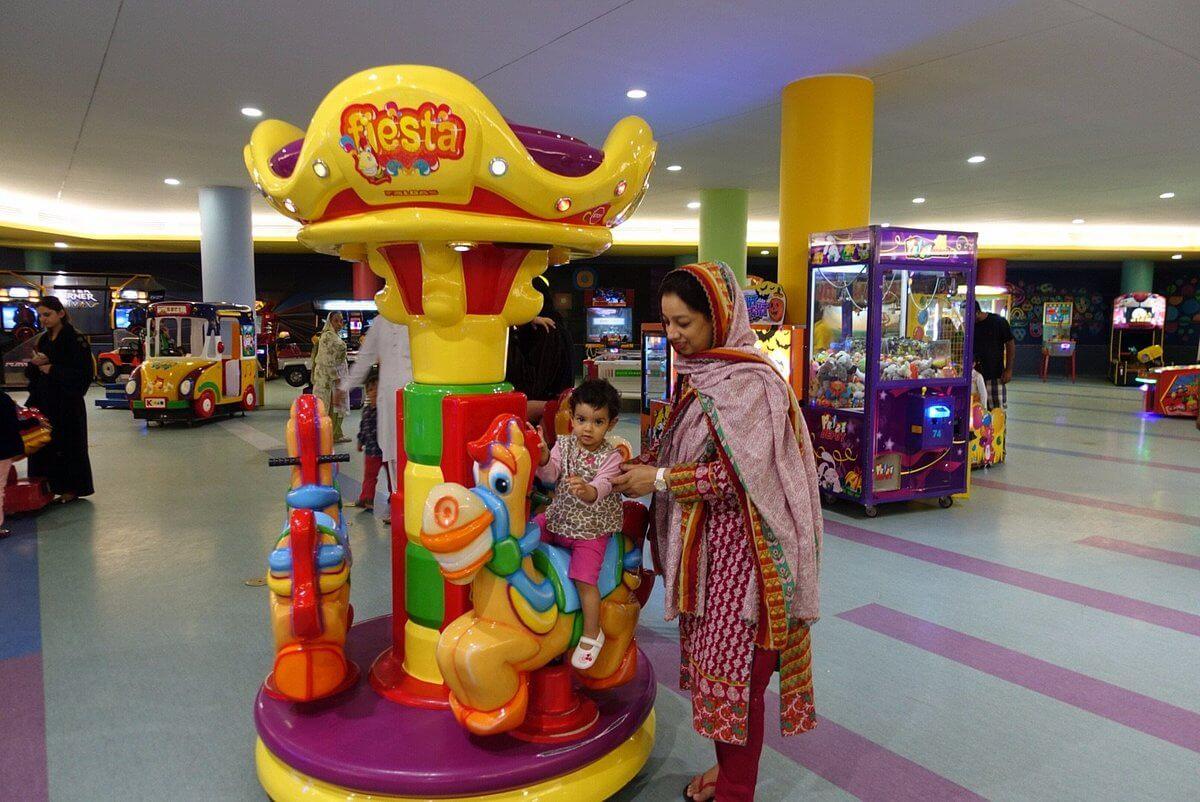 IMAGE: Dolmen Mall Clifton is a wonderful place to buy a variety of things, including toys, gifts, accessories, jewellery and some local, traditional food. It also offers great entertainment for the kids.
Time for fun and shopping at the same time
Dolmen Mall Clifton, which is located on the waterfront blends family entertainment, fashion and food, and is a great place to shop and dine with your family. The mall offers a variety of popular local and worldwide retail brands, as well as products like jewellery, toys, cosmetics, books, and gifts. Before heading to the entertainment section for some fun and games with the kids, you should definitely try some of the traditional meals or fast cuisine from popular food franchises in the food court.
In conclusion: Pakistan is a country that is widely misunderstood by many international travellers. Sure, it has had its share of upheaval, but tourism in the country has been steadily expanding in recent years. The country also features some of the best Islamic architecture and a stunning view of the mountains, as well as one of the world's oldest civilizations – all of which can only be appreciated with a proper visit to the country.