Morocco is a sensory overload
Families with young children often proceed with care when planning a family vacation abroad because not all foreign resorts cater to young children with kids' clubs and other services. Fortunately, Morocco is not one of those countries, and this country offers several top-rated hotels for a perfect family vacation, including the four-star Imperial Plaza, the four-star Kenzi Club Oasis, the Atlantic Palace Hotel, which has earned five stars, the Mandarin Oriental in Marrakech (also a 5-star resort), the four-star Blue Sea Le Tivoli in Agadir, and Iberostar Founty Beach.
For school-age children, there are a variety of activities available, including camel rides on the dunes, dune surfing, and excursions to Morocco's water parks. There are also many other places to visit as a family, including the Berber Museum and the Bird Park in Agadir, the Hasan II Grand Mosque and the Arab State Park in Casablanca, the Kasbah Udaiya in Rabat, the Kutubiya Mosque in Marrakech, the colourful square of Djemaa el Fna, and the Hassan Tower.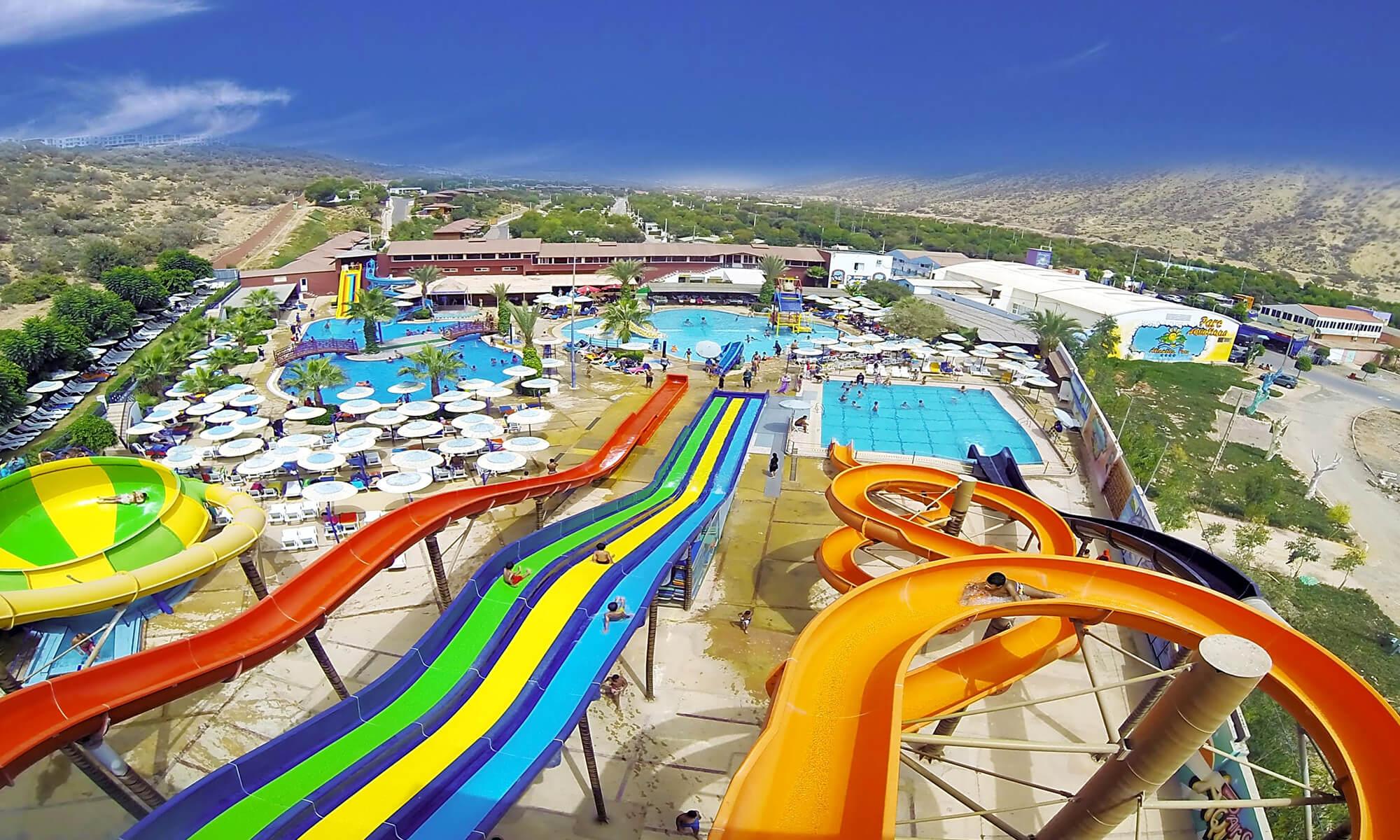 IMAGE: Atlantica Parc's Aquatic Park is one of the top water parks in Morocco. The water park, with its fantastic atmosphere, provides endless hours of pleasure and outstanding entertainment for youngsters.
Water parks always offer great fun for the whole family
When in Morocco, make sure to visit one of the water parks, such as "Oasiria" in Marrakech or "Atlantica" in Agadir, and boys will especially love a trip to the amusement park "Tamaris" (Casablanca). And the customary tourist attractions like those found in Agadir and Morocco's old cities will be appealing to you as well, because the youngsters may enjoy them as well. Some travel companies and Moroccan resorts even provide discounts for children younger than 12 years, so do your homework carefully. It is not advisable to choose too many routes to travel in Morocco, especially if your children do not tolerate long distances or extremely high temperatures well.
Participate in fun, aquatic sports
Morocco is more than just the limitless Sahara Desert, ancient ksaras and tasty couscous. In the cognitive journey through this country, you can add a slew of fresh discoveries that you will almost certainly never encounter if you live in a fancy metropolis. Morocco has long been acknowledged as one of the best countries to navigate, regardless of whether you are new to travelling, a professional or business traveller, or a family looking for a great holiday destination.
You will not be disappointed regardless of where you choose to vacation in Morocco. The warm country's Atlantic coast offers board and suits rentals, school and camp services, and a plethora of fun aquatic sports.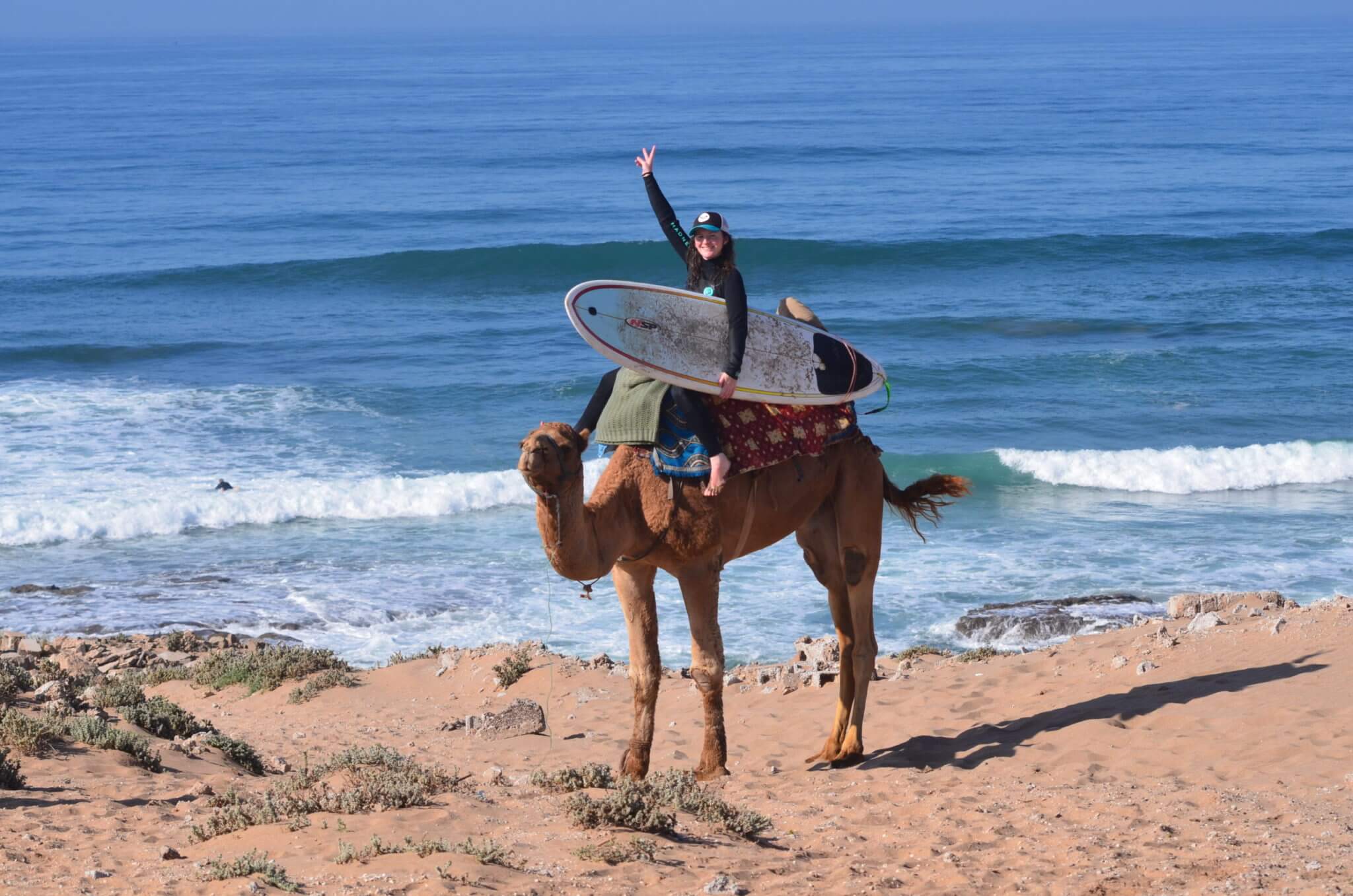 IMAGE: Morocco has a plethora of surf camps, making it a surfer's dream for all types of surfers, from beginners to professional surfers.
Morocco is one of North Africa's most fascinating countries. The clear influence of Spain, which is the closest European country and a combination of traditional Arabic colours, has created a highly unique aura of Moorish culture. When visiting this great country with your family, you must carefully choose how and where to spend your vacation as some places like the city of Agadir, can be a little too much for young children. Some of the recommended kinds of relaxation vary depending on the season of your Moroccan vacation.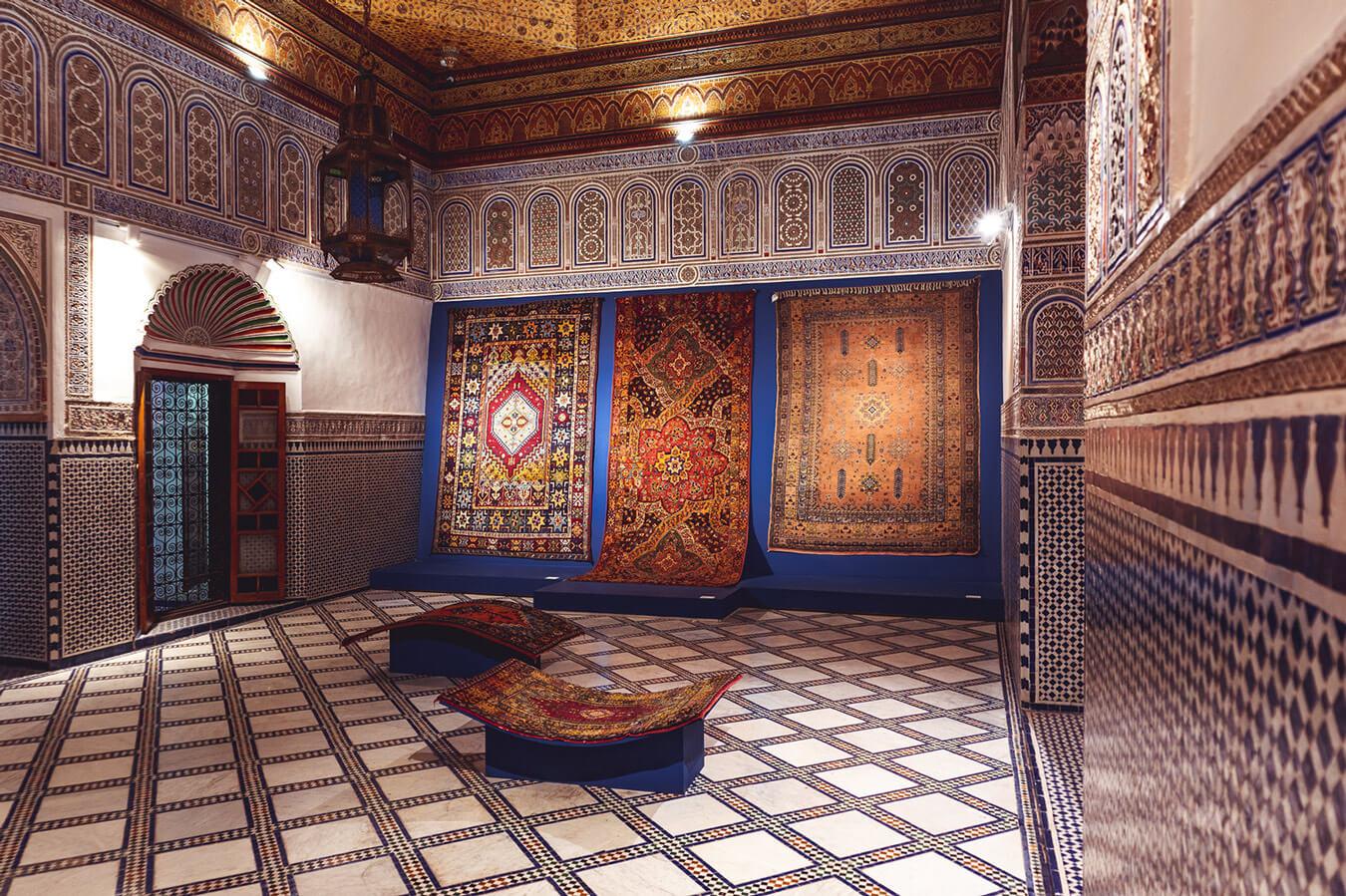 IMAGE: Make a point of admiring Morocco's tiles, which can be found everywhere! Aside from being a lovely aesthetic element, tiles are the ideal floor covering in this desert region because they are simple to clean, and they prevent moisture from rising from the earth during floods.
When is the best time to visit Morocco for surfing?
Morocco, a melting pot of traditions, religions, and cultures within a stone's throw from Europe, is a popular winter destination, especially when the cold sets in on the Old Continent. Morocco's popularity among international tourists is also due to its spicy and tasty food with bold flavours, fascinating medinas, tagine, mint tea, colourful bazaars, couscous, camel rides on the Saharan dunes, and faultless surf.
Morocco is commonly regarded as an all-year-round surfing destination and the finest conditions are found between October and March, while there are waves throughout the year. Surfing in Morocco is ideal for all beginners, even the young ones, no matter the time of year. This is because there are many sheltered surf areas and beginning surfers can enjoy the gentle waves with white breakers all year. However, during spring, summer, and early autumn, the waves are much gentler.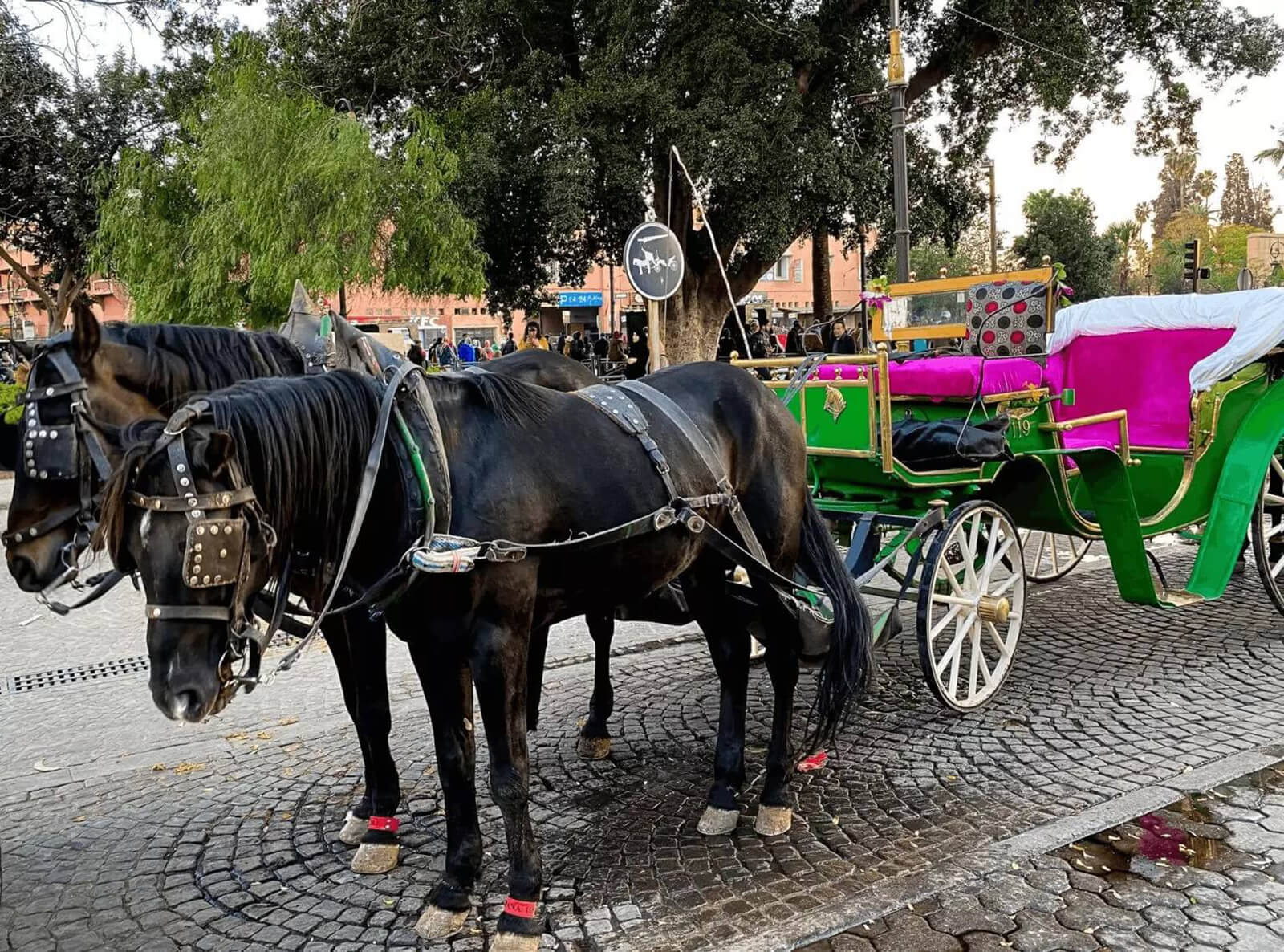 IMAGE: You can hire a three-wheeled auto rickshaw better known as a tuk-tuk, to transport you around the city, or you can choose from the countless carriages lined up in Marrakech's main square for a horse-driven ride. This one, the kids especially will enjoy!
Our concluding thoughts: Morocco is a safe destination to visit with your family and driving in this country is relatively simple, once you are outside the major cities. You should, however, be careful of minor crimes such as bag snatching and pickpocketing, especially in congested locations such as the markets, but these crimes occur in many tourist destinations across the world.