The JW Marriott Grosvenor House London offers a beautiful Executive Club Lounge with a choice of delicious dishes. Located on the ground floor, the club can only be accessed using your room key. The club is open from 6.30am to 11pm daily, offering the following:
Breakfast served between 6.30am to 11.00am on weekdays and 7.00am to 11.00am on weekends.
Afternoon tea served between 1.30pm to 4.30pm and features a selection of scones, cookies and cakes.
Alcoholic beverages served between 5.30pm to 9.30pm.
Evening Canapés served between 6.00pm to 8.00pm.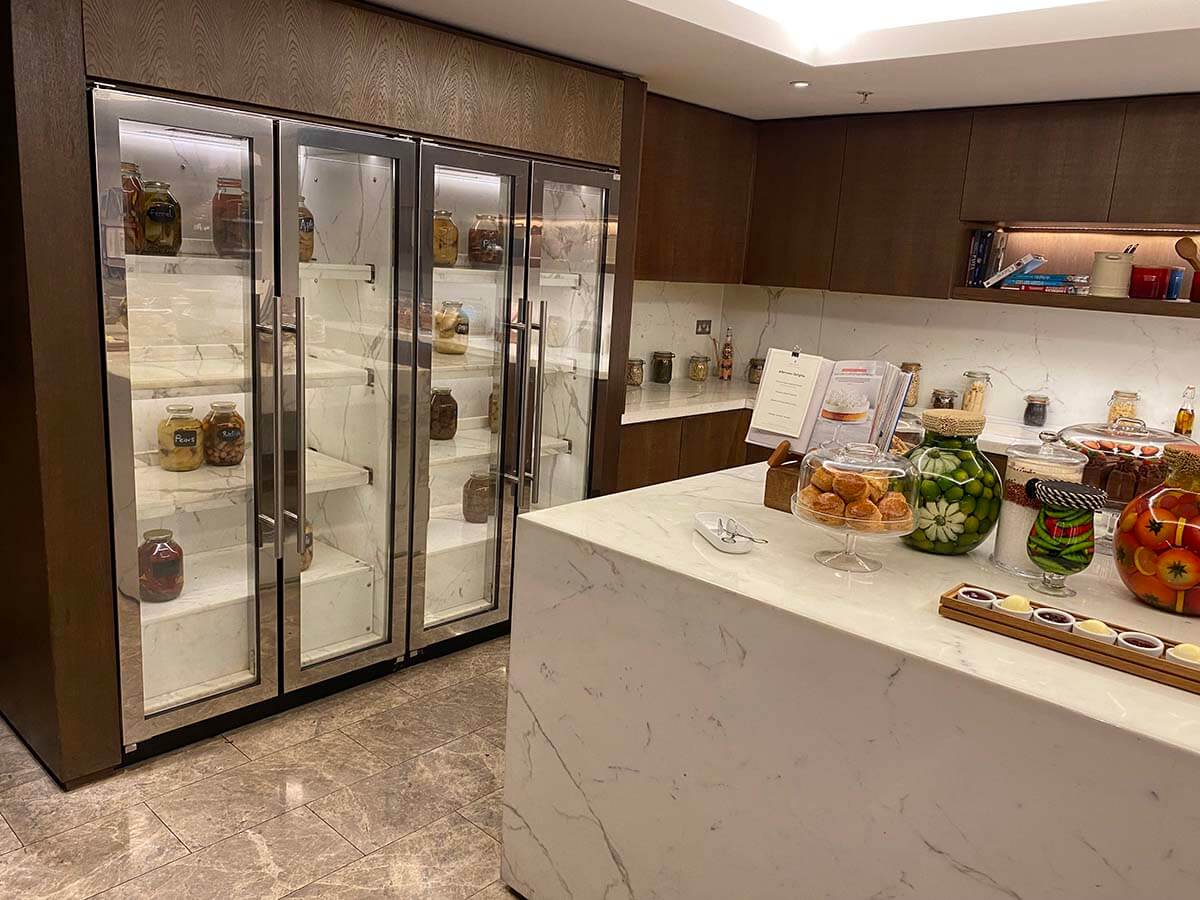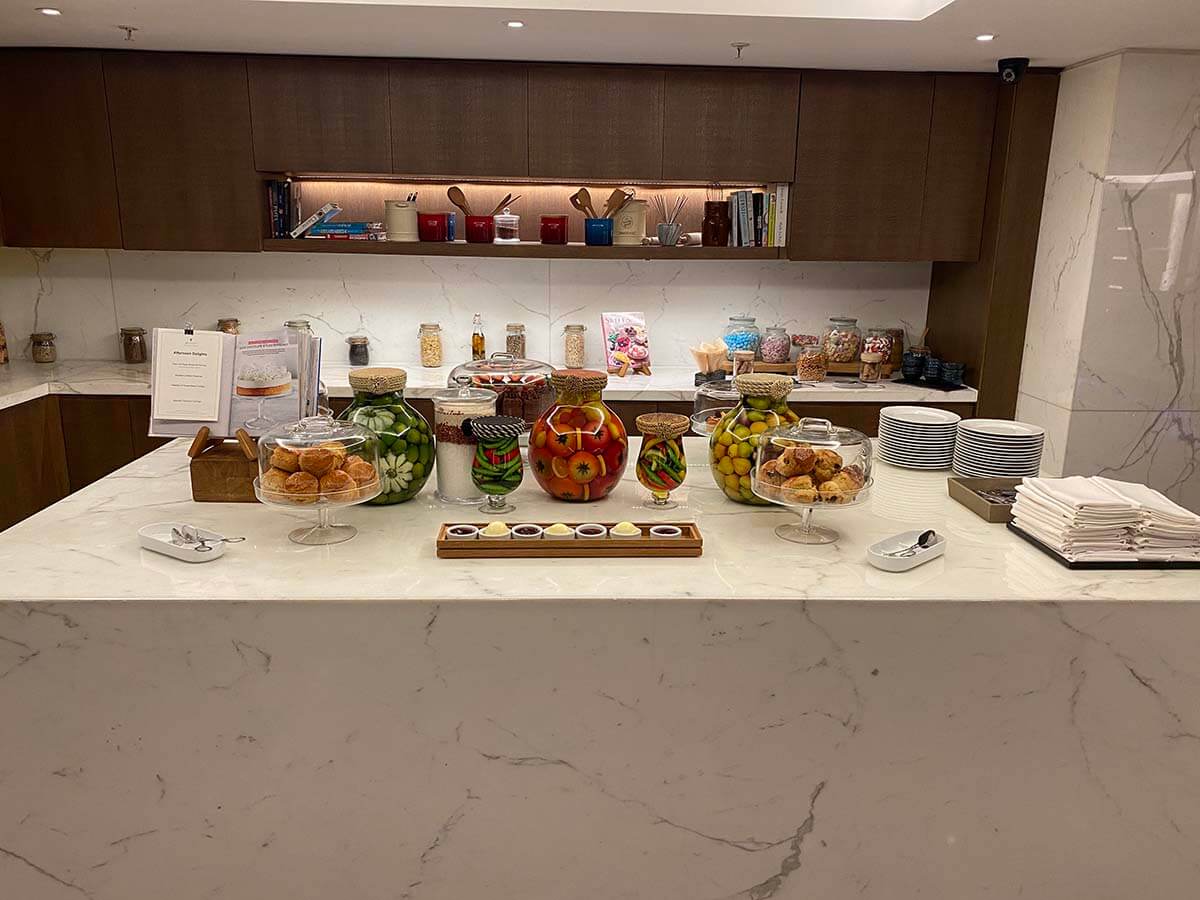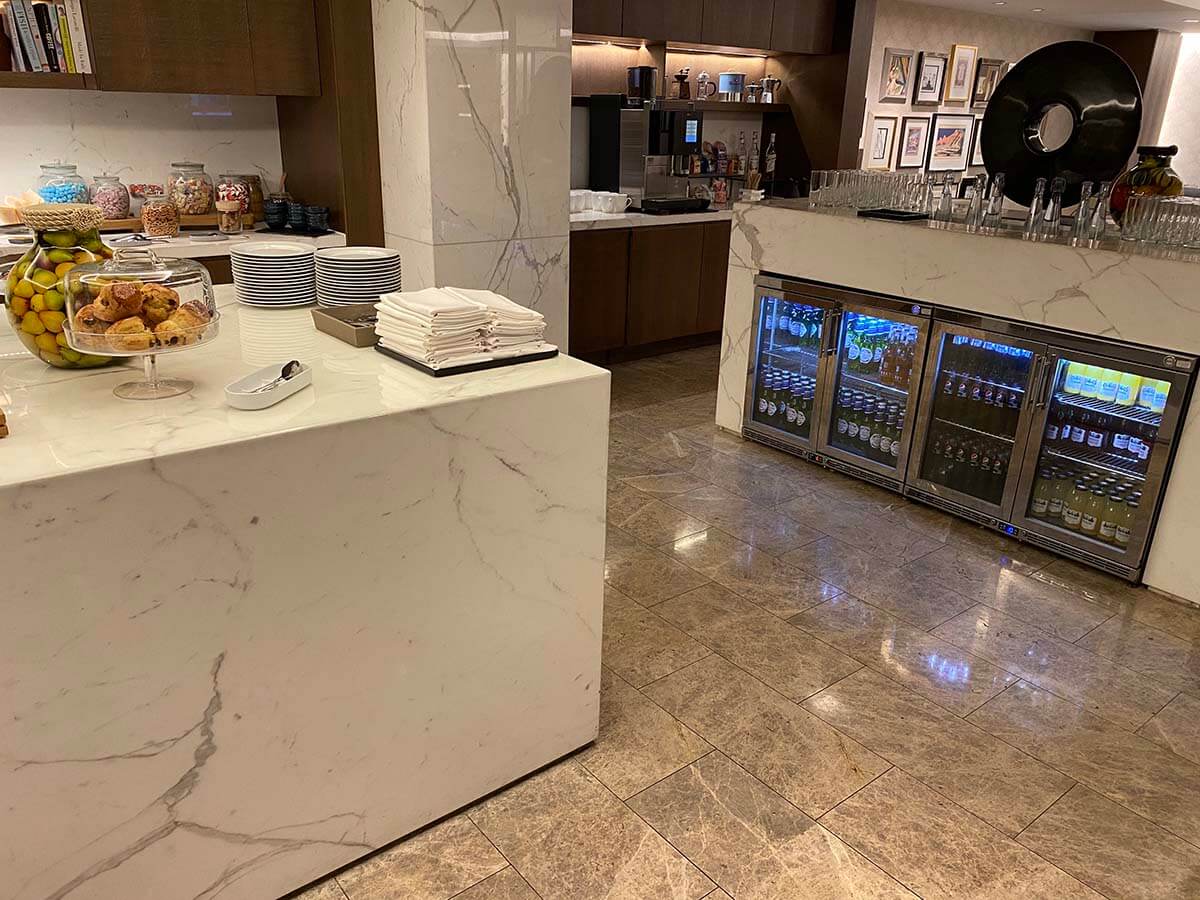 Personalised Services
Executive Club Lounge guests have access to a contemporary and classic space, which is inspired by the hotels heritage and it's proximity to the famous and historic Royal Hyde Park. The lounge serves light snacks and complimentary drinks, providing a relaxing experience in the heart of Mayfair.
The Executive Club Lounge is a place to relax, refresh and rejuvenate with breakfast, afternoon tea pastries and light meals, which are available throughout the day. Upgrading to Executive Club Lounge access is recommended with delicious breakfasts, cake and scone buffets and a fantastic buffet. The staff are helpful and organised, the food is high quality, just what you expect from a hotel of this calibre.
Access Using Your Room Key
From the ground floor foyer, you can access this Executive Club Lounge using your room key, where you are welcomed by a media wall, playing videos throughout the day, which are all shot in Hyde Park. There are private meeting rooms and two large rooms to the right. The wood and cream décor is warm and welcoming with ample seating.
The main island is brimming with fruit, pastries, meats and cheese, along with juices and coffees. Breakfast is self service, thanks to the large island, there is no queues. They are generous with their food offerings throughout the day of cakes, scones and cookies, along with snacks of sweets, crisps and nuts.
As evening falls, there is a selection of wines, champagne and beers, along with a changing evening meal selection.  The staff are welcoming and friendly with an enjoyable environment that is never too busy.
Award Winning Childcare Services
Whether you want to go shopping in the heart of London or you want to relax in the Executive Club Lounge and sip on a glass of champagne in the evening, the JW Marriott Grosvenor House London offers award winning childcare services in your hotel room, giving you some child free time with peace of mind.
The Executive Club Lounge also offers a children's afternoon tea as an added convenience.