Dubbed by the party set as the hottest Dubai hotel, FIVE Palm Jumeirah suits the profile of the young and beautiful, the sun lover and those looking for excitement as much as it is a popular destination for those that prefer a more laid-back atmosphere that allows them the privacy and quiet relaxation they expect when they book their room or suite.
Located at Dubai's No.1 Palm Jumeirah, FIVE Palm Jumeirah offers 5-star luxury in a magnificent setting 150m from its own private beach known as Beach By Five where guests can soak up the sun and spend hours relaxing on the double width sun lounges or sheltering themselves from the excessive rays of the Dubai sun under a cabana, or spend time on the deck for dining options.
Featuring eight award-winning restaurants and six sparkling swimming pools to accommodate all guests' tastes and preferences, FIVE Palm Jumeirah Dubai offers every guest a wide variety of gastronomic options and time to relax in the water or nearby. Make sure you enquire about their gym and wellness centre that allow the guest the time to enjoy exercise in an upscale facility or special treatment in their excellent spa.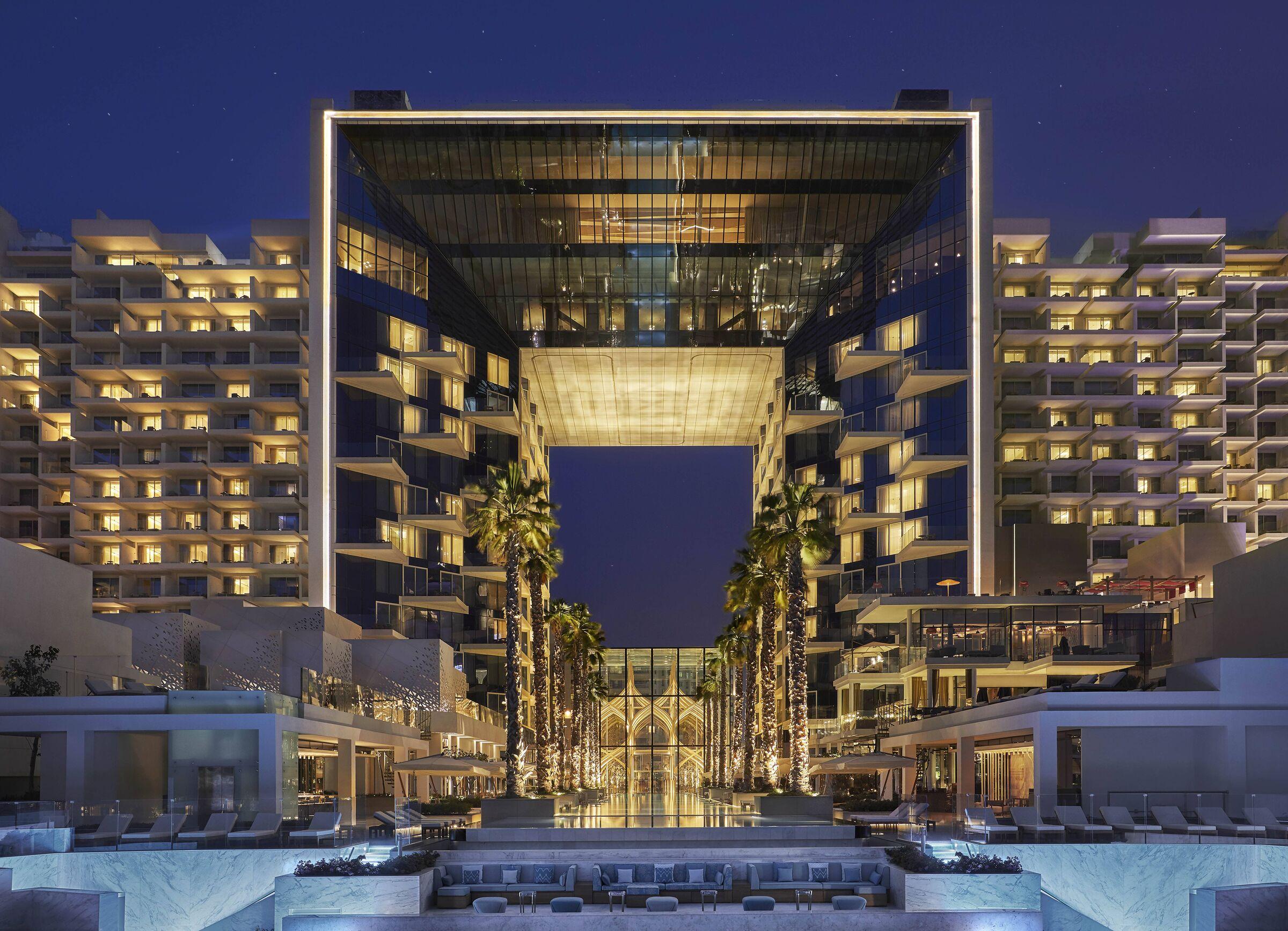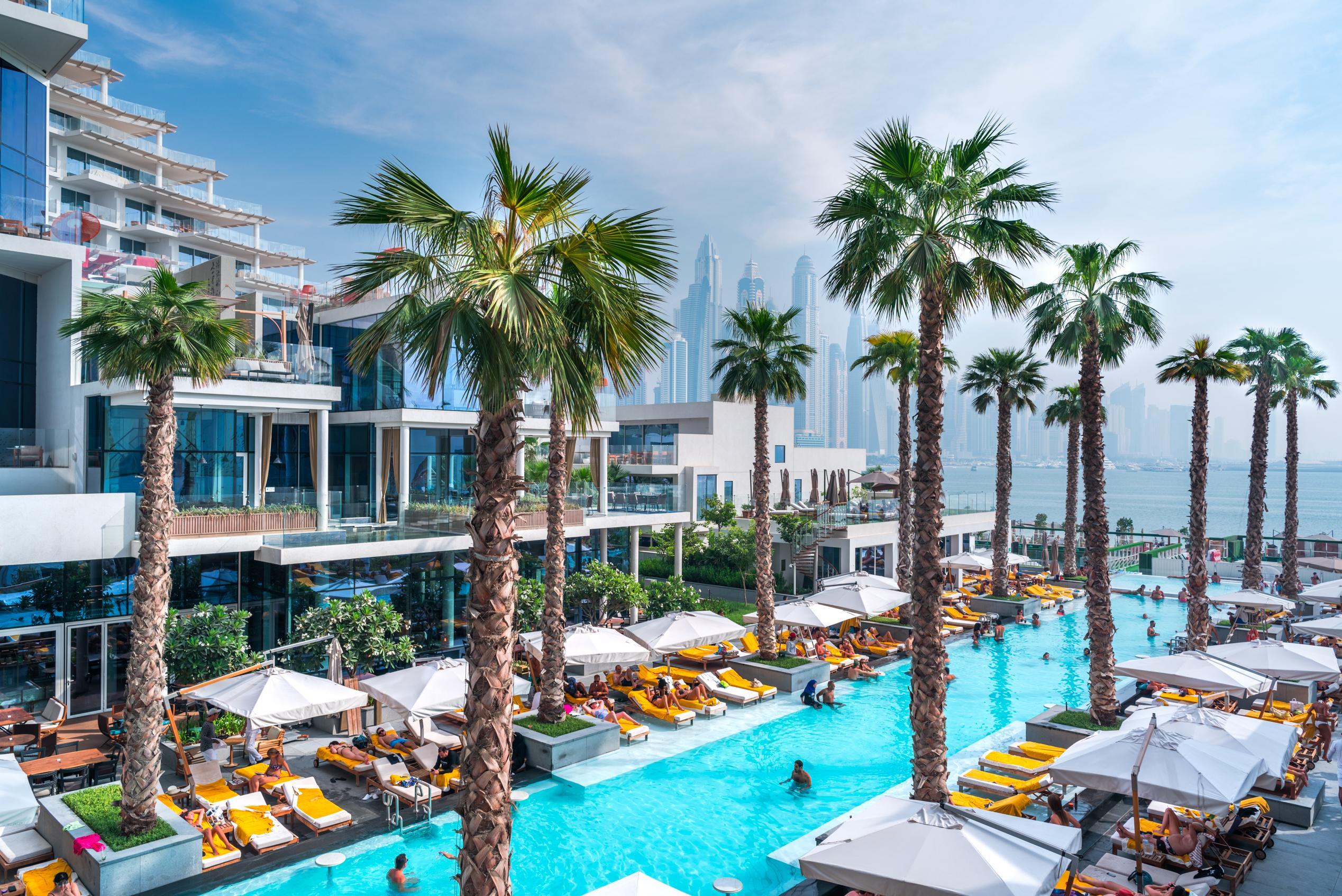 Why You Should Go There
At FIVE Palm Jumeirah Dubai the emphasis is on luxury everywhere right from the décor in the choice of 470 rooms and suites spread over 16 floors, such luxury offered to ensure comfort and aesthetically pleasing features in every respect, and with an awareness of the effect of a certain understated elegance throughout. Facilities and amenities are chosen and offered to satisfy the demands and requirements of their guests, and a true sense of how to ensure everyone has the best time and is afforded quality service and assistance when they need it. Views of the ocean and Dubai's skyline are magnificent and sunsets from various vantage points splendid and captivating.
FIVE Palm Jumeirah Dubai can be accessed from Dubai International Airport and Maktoum International Airport either by car or enquiring about their shuttle service. Four train stations close by ensure access to excellent public transport. FIVE Palm Jumeirah Dubai is also accessible to Visa Middle East (1.1km), The Walk at JBR (3.3km), ITP Publishing and Omnicom Media Groups (both 1.2km) and other places of interest that appeal to visitors such as The Montgomery Dubai and Burj Al Arab Tower. For the guest that arrives in their own car it is good to know that unreserved, free private parking can be arranged on-site.
For the guest that enjoys fine dining experiences there is a great choice of smart, classy restaurants such as Maiden Shanghai for gourmet Chinese cuisine expertly prepared by experienced chefs - ask to be seated on the beautiful outdoor terrace lounge from where to drink in some of the best Dubai skyline views to marvel at, or visit Cinque for outstanding choices of Italian cuisine, Praia for Mediterranean dishes, or The Delisserie for the best café breakfast for miles around.
Choices seem endless and the one restaurant almost better than the next. The connoisseur will not be disappointed. To keep body and mind fit, guests have great opportunities to book time with fitness experts and qualified trainers at the state-of-the-art gym facility that offers yoga and EMS Training or to avail themselves of a truly exhilarating experience at FIVE Palm Jumeirah Dubai's Ottoman and Turkish-inspired REFIVE Spa or the glamorous Beverly Hills Wellness and Aesthetics centre.
Accommodation
A great choice of comfortable, well-appointed accommodation in rooms, suites and residences with great views ensures that the guest's needs are catered to and their stay made so much more enjoyable. Great views are enjoyed from virtually every corner, and tea and coffeemakers in your room ensure you can relax in peace without having to go looking for a caffeine fix.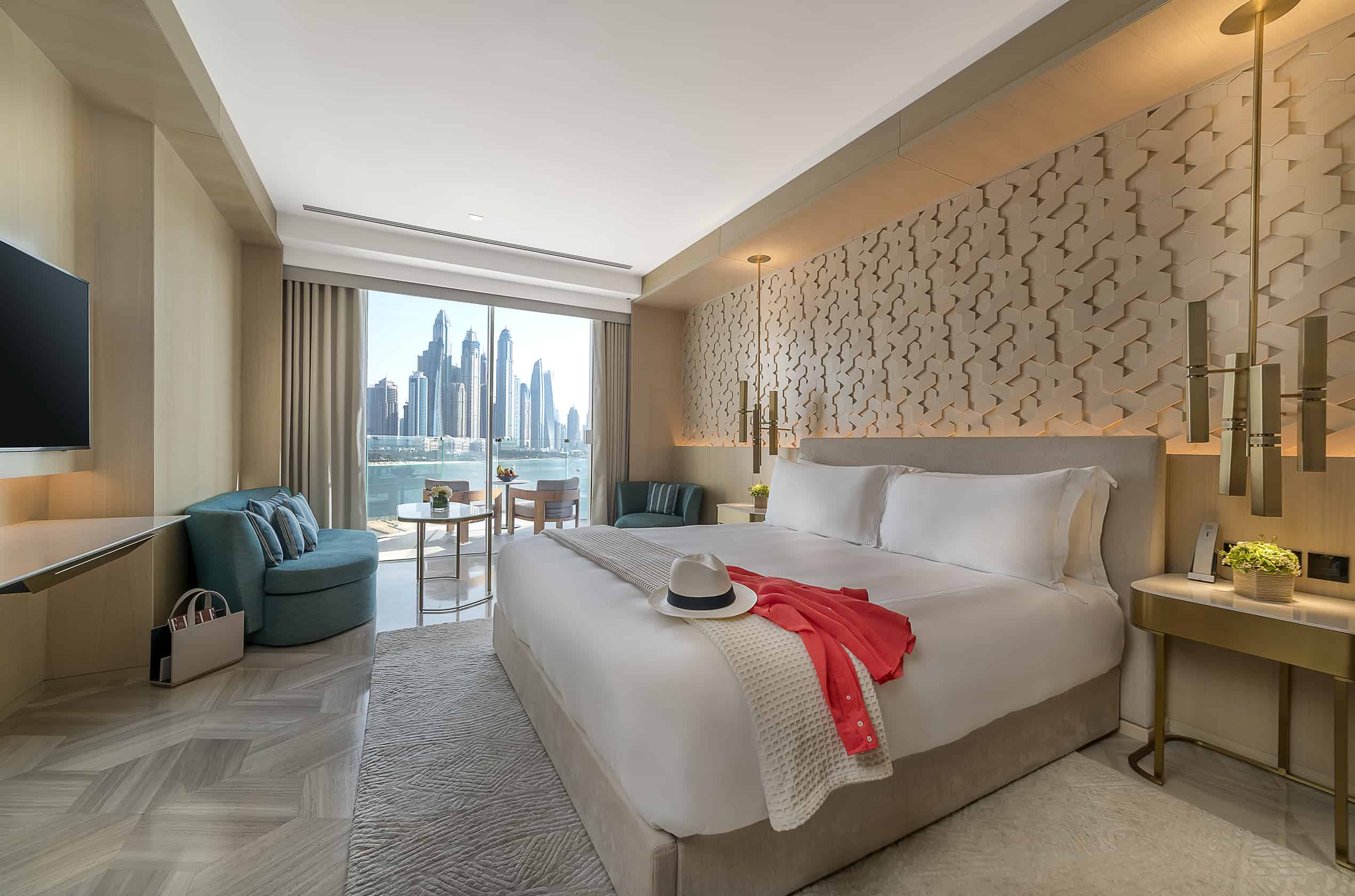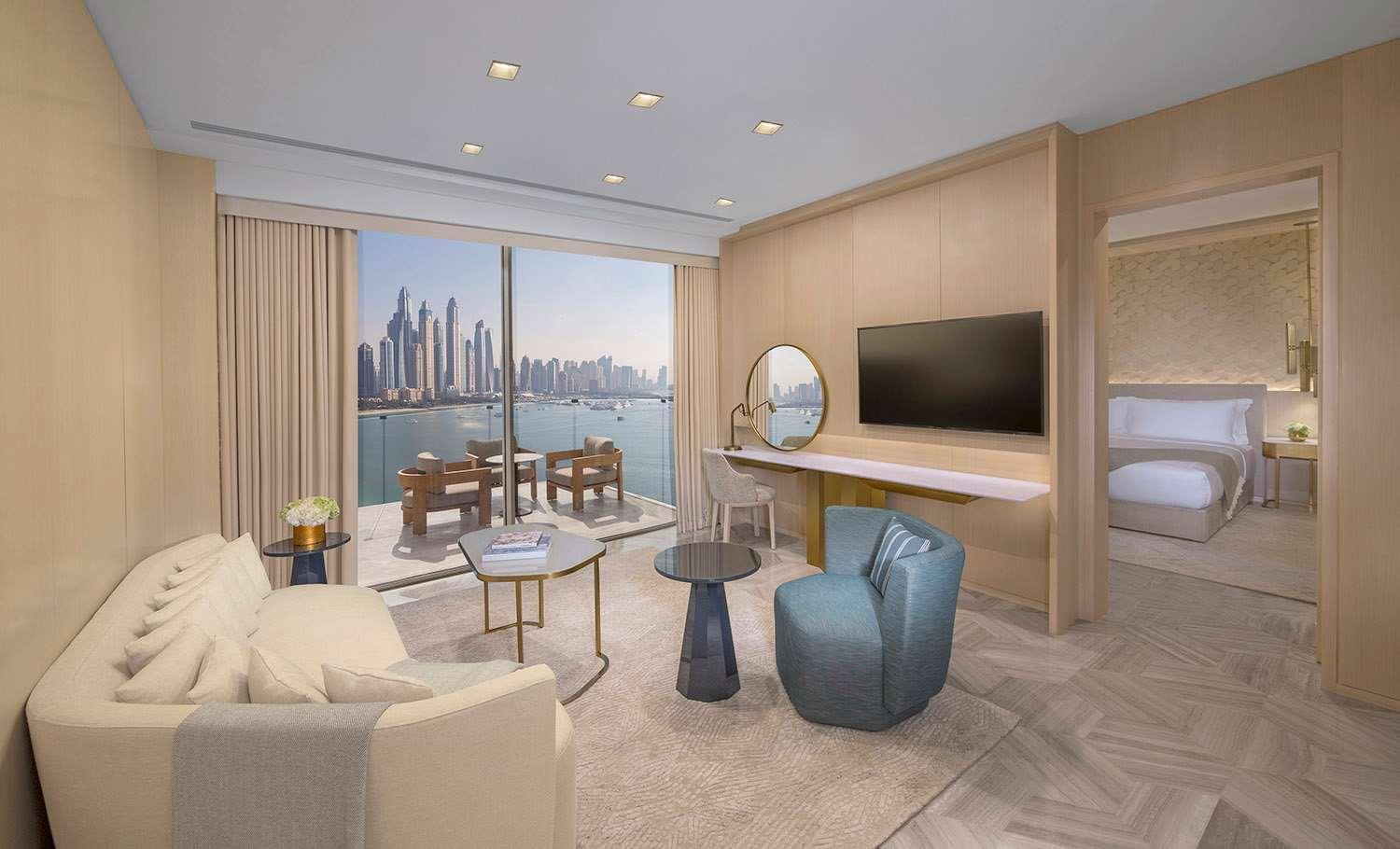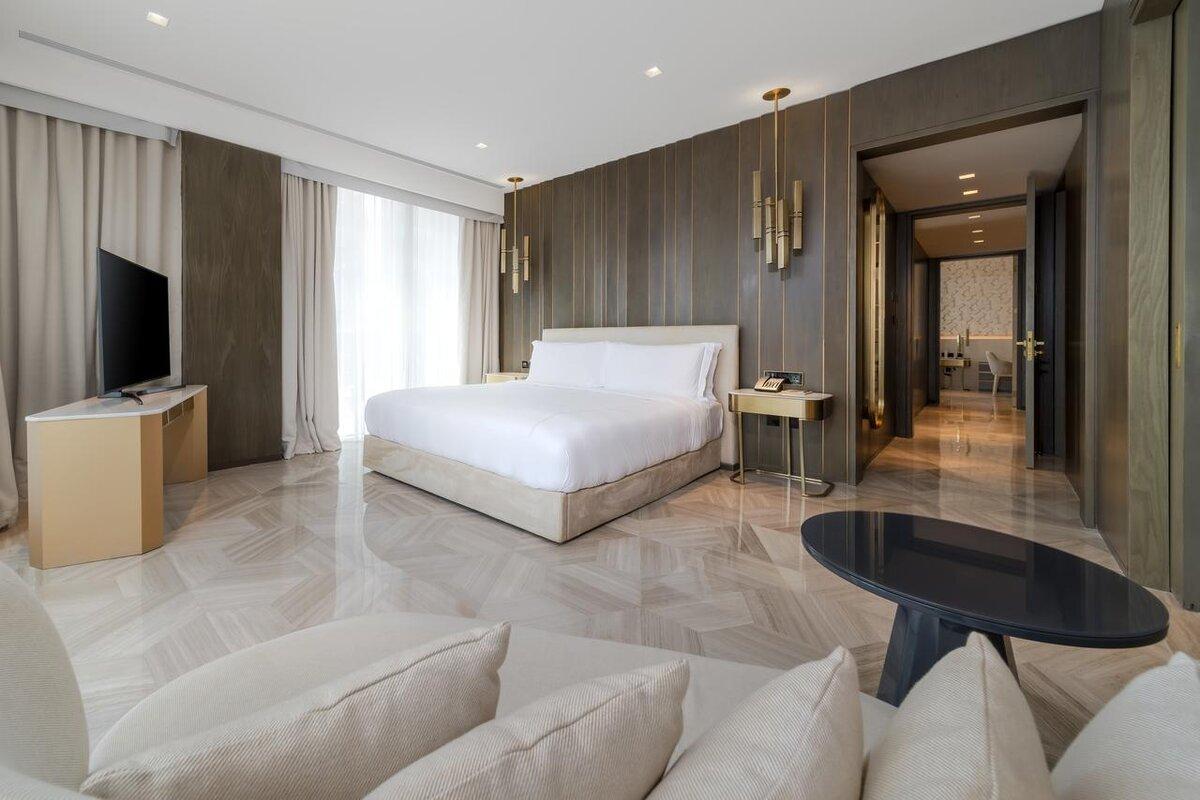 A great many choices ensure that all guests are offered the accommodation that best suits them, whether you are on your own or arrive with a family. Choose from their Superior, Luxe Sea View, Junior Suite City View, Luxe Two-Bedroom Suite, Four Bedroom Duplex Suite, a Four Bedroom Penthouse with Private Pool and different Residences all offering special features.
The choice is varied and guaranteed to meet all guests' expectations. Free Wi-Fi everywhere, room service, facilities for the disabled, good, attentive concierge service and 24-hour front desk assistance are further features of FIVE Palm Jumeirah Dubai.
Executive Club Lounge and Kids Club
FIVE Palm Jumeirah Dubai has a lovely Kids Club for the young ones, but unfortunately no Executive Club Lounge.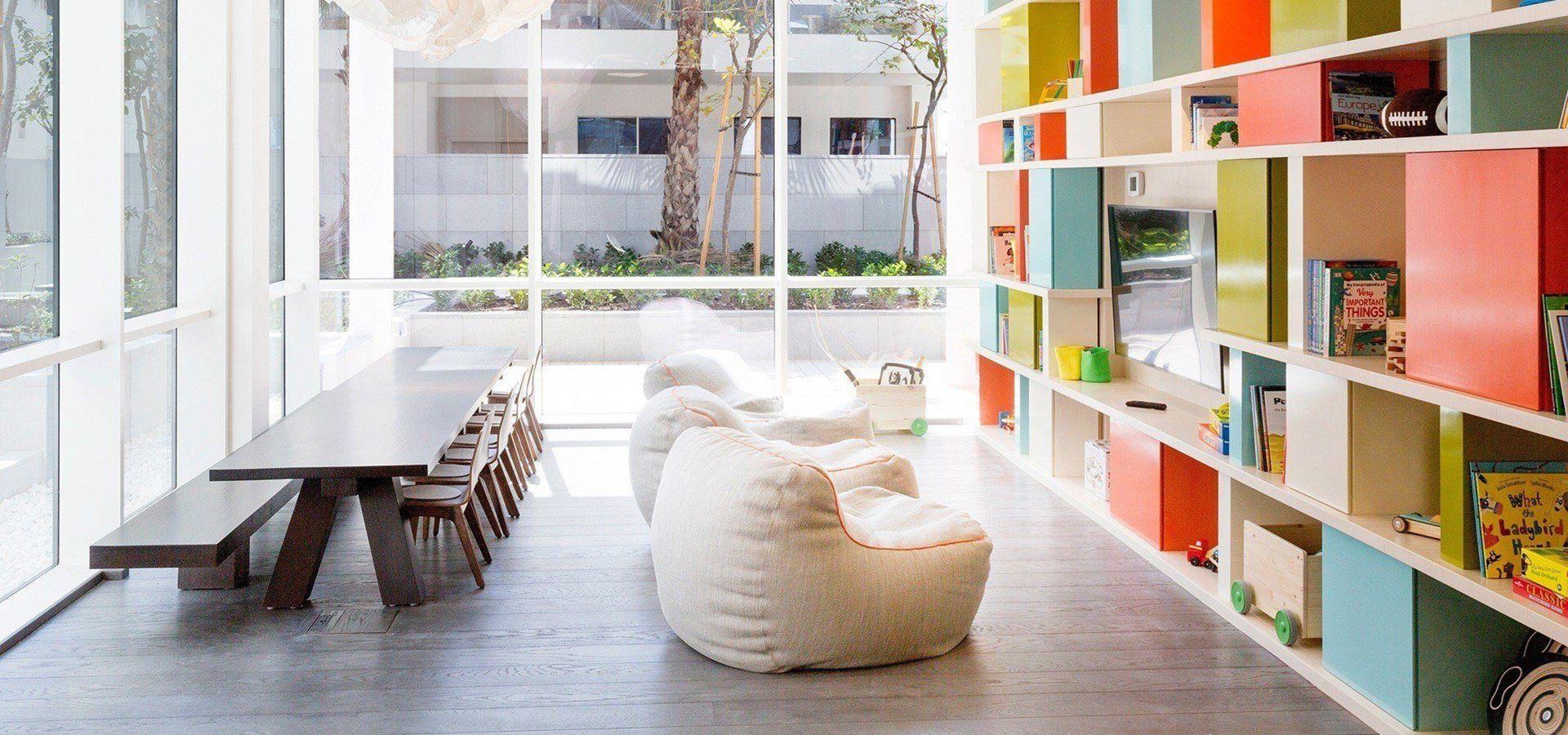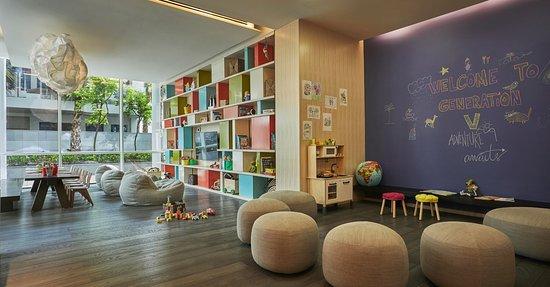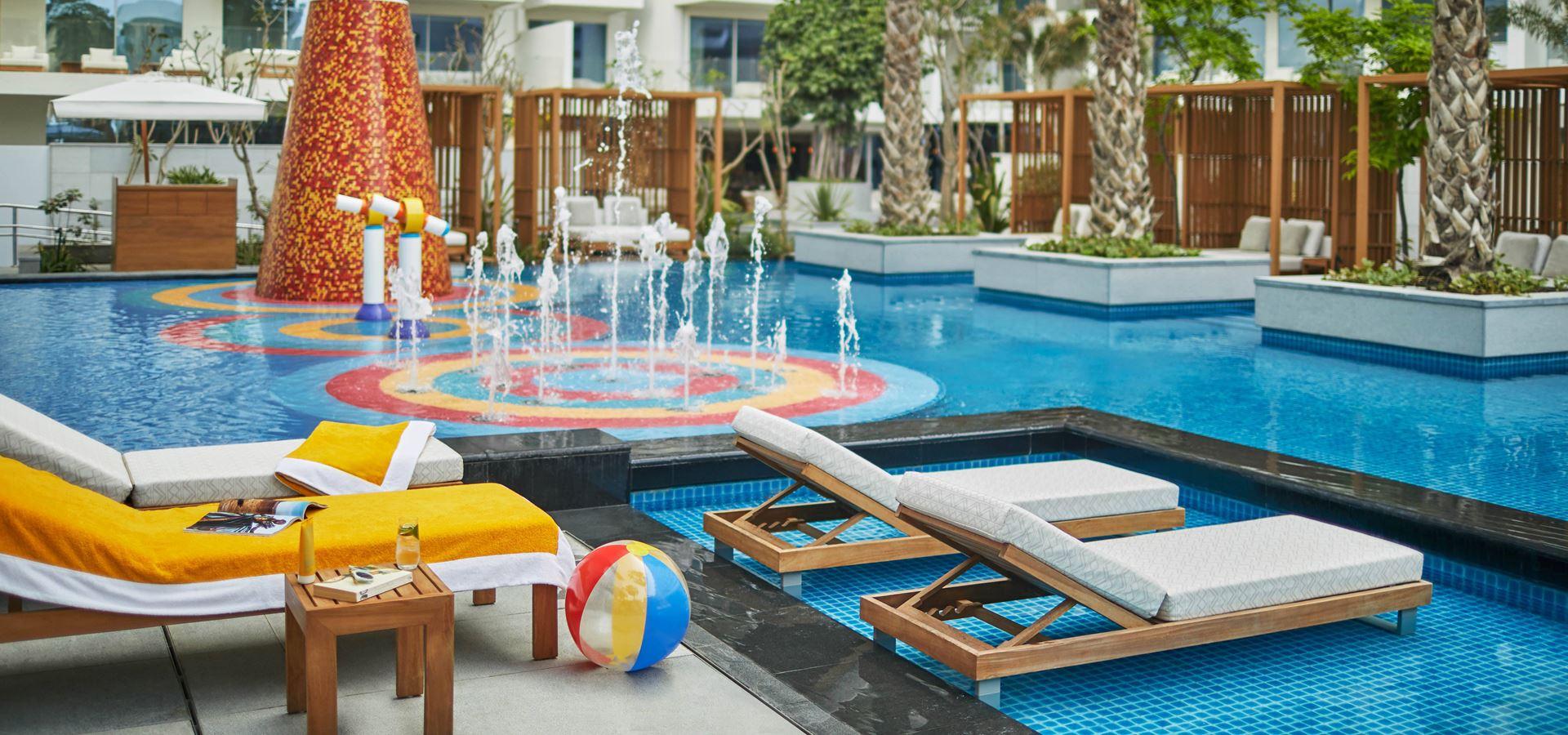 The Kids Club at FIVE Palm Jumeirah Dubai is open to the children of in-house guests and offers them a variety of activities and opportunity to play. You can read about the Kids Club at FIVE Palm Jumeirah Dubai by clicking on the button below:
FIVE Palm Jumeirah Dubai Kids Club