The executive club lounge at Four Seasons Hotel Guangzhou is located on the ninety ninth floor, offering exclusive benefits from 6.30am to 11pm daily. You can take advantage of the four complimentary food and beverage presentations. These presentations include:
Semi Buffet Breakfast is offered from 6.30am to 10.30am Monday to Friday and 6.30am to 11am on weekends
Afternoon Tea takes place daily from 2pm to 4pm
Evening cocktails can be enjoyed from 5.30pm to 7.30pm
Enjoy all day refreshments with cookies, fresh fruits and red and white wines
Children are allowed in the executive club lounge.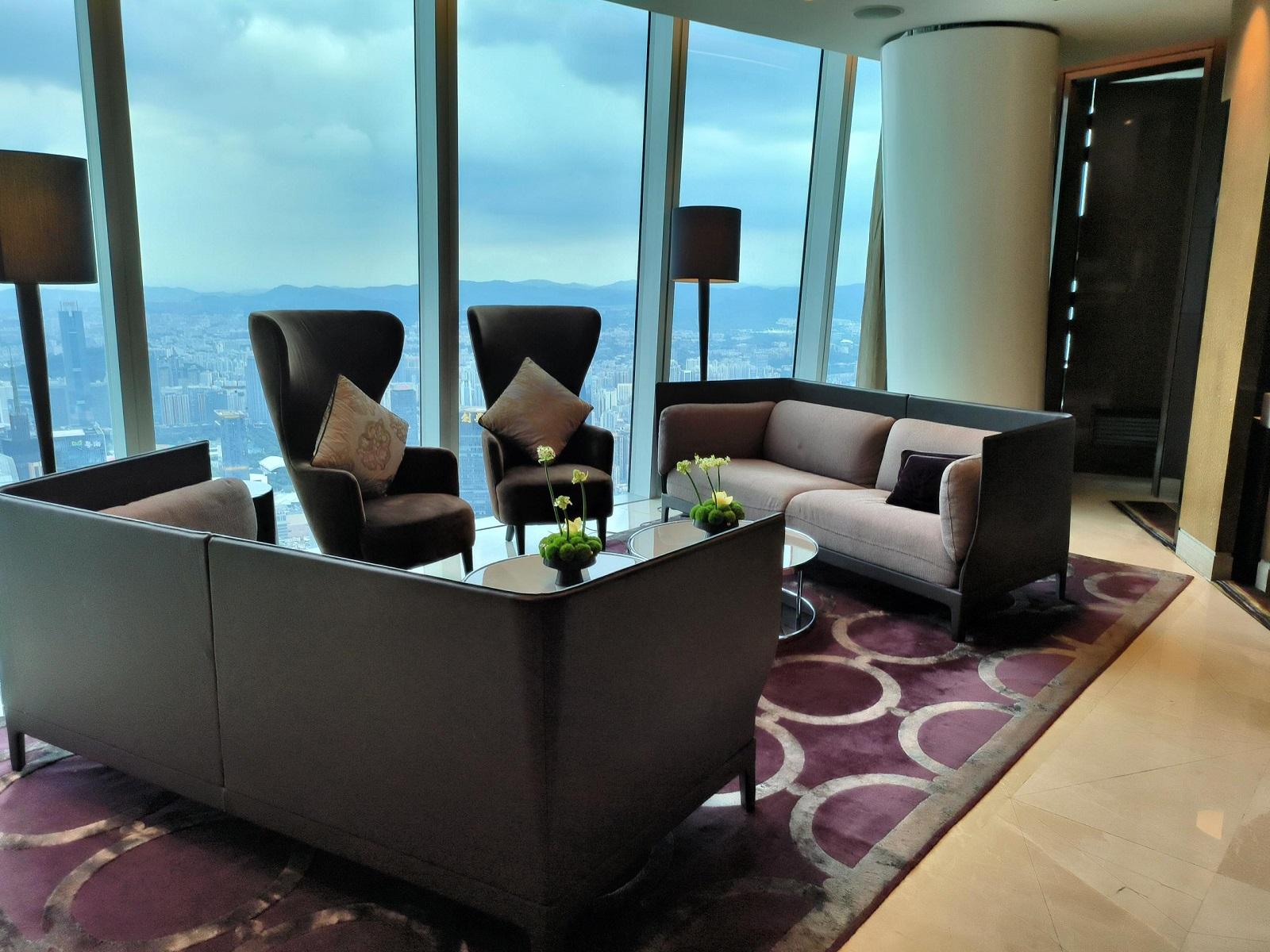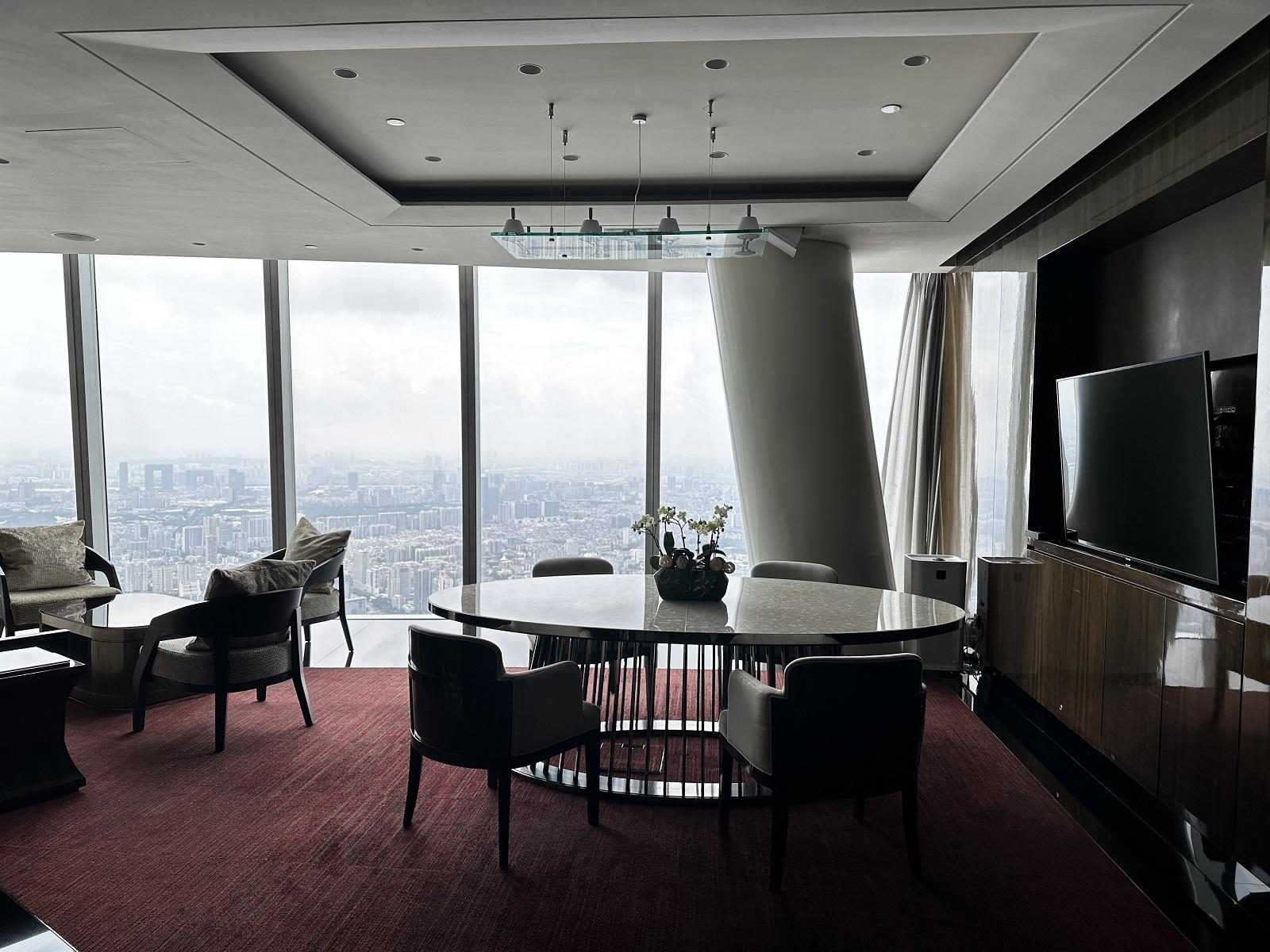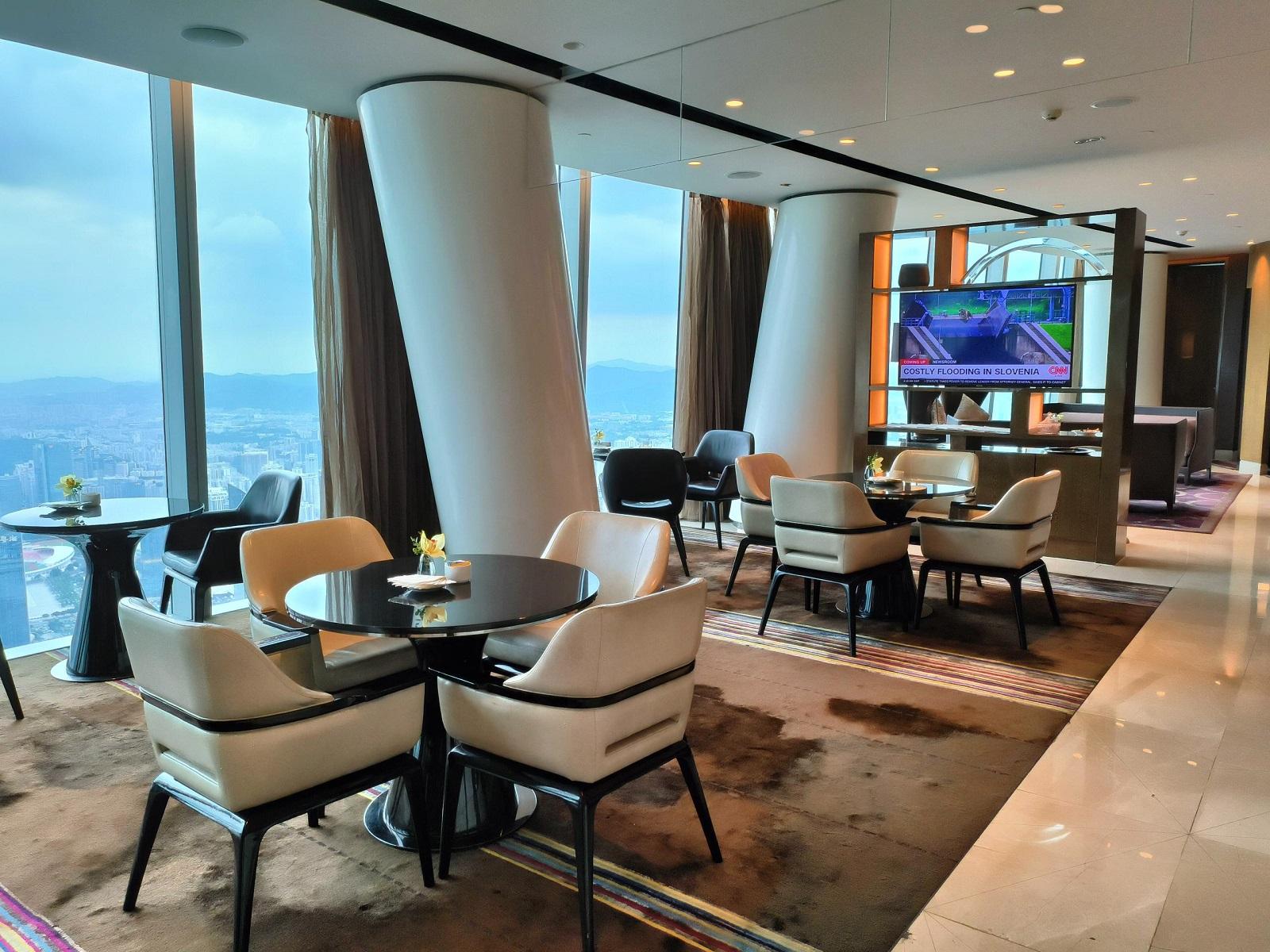 This executive club lounge offers exclusive access to guests staying in any of the hotels club level guest rooms and suites. Their children's policy provides complimentary access to children under the age of five with half price being charged for those aged five to twelve. Children over the age of twelve are charged at full price. Guests that invite a visitor to the executive club lounge will be charged an additional fee.
Extensive Range of Exclusive Benefits
We found Four Seasons Hotel Guangzhou very generous when it comes to their executive club lounge exclusive benefits. It is definitely worth upgrading to a club level guest room or suite. In addition to the executive check and check out services in the executive club lounge, they also provide you with personalised concierge and business services. We were amazed at the wonderful discounts we were offered as executive club lounge guests, including the ten percent discount on hotel limousine services to Hong Kong and Macau and the thirty percent discount on spa treatments before 4pm from Monday to Thursday. There was also a fifty percent discount on personal training sessions in the fitness centre.
As an executive club lounge guest we could purchase Four Seasons branded items in the Gift Shop with a twenty percent discount, while enjoying thirty percent discount on dry cleaning. The executive club lounge also offered complimentary ironing of three items per day. For business clients there is a one hour complimentary use of the executive club meeting room per stay. We also enjoy complimentary local calls and a fifteen percent discount when dining at four of the on-site restaurants.
Magnificently Furnished
This executive club lounge has been magnificently furnished and offers an elevated guest experience. If we didn't want to eat breakfast in the executive club lounge, we were offered the full buffet in Café Mondo on the seventy second floor for an additional charge. This executive club lounge is luxurious and we found it the perfect place to relax and unwind after exploring the sights.
The floor to ceiling windows capture spectacular city skyline views, giving you a birds eye view from the ninety ninth floor of this luxury hotel. The executive club lounge offers ample and comfortable seating, along with a large flat-screen television where you can stay updated on the latest international news. The seating has been created to provide you with semi private seating to work, relax or meet. There are small private rooms that boast a workstation with internet access, along with printing, scanning and copying.