The Four Seasons Resort Maldives at Kuda Hursaa provides the convenience of a Kids Club. This Kids Club is named Kuda Mas, which means "small fish." it is open seven days a week from 9am to 5pm, catering to children aged four to twelve years of age. This fully supervised Kids Club caters to younger guests offering a host of entertainment to keep them busy during their holiday, while allowing parents some adult time and the opportunity to enjoy some of the adult facilities provided by this five star luxury Maldives resort.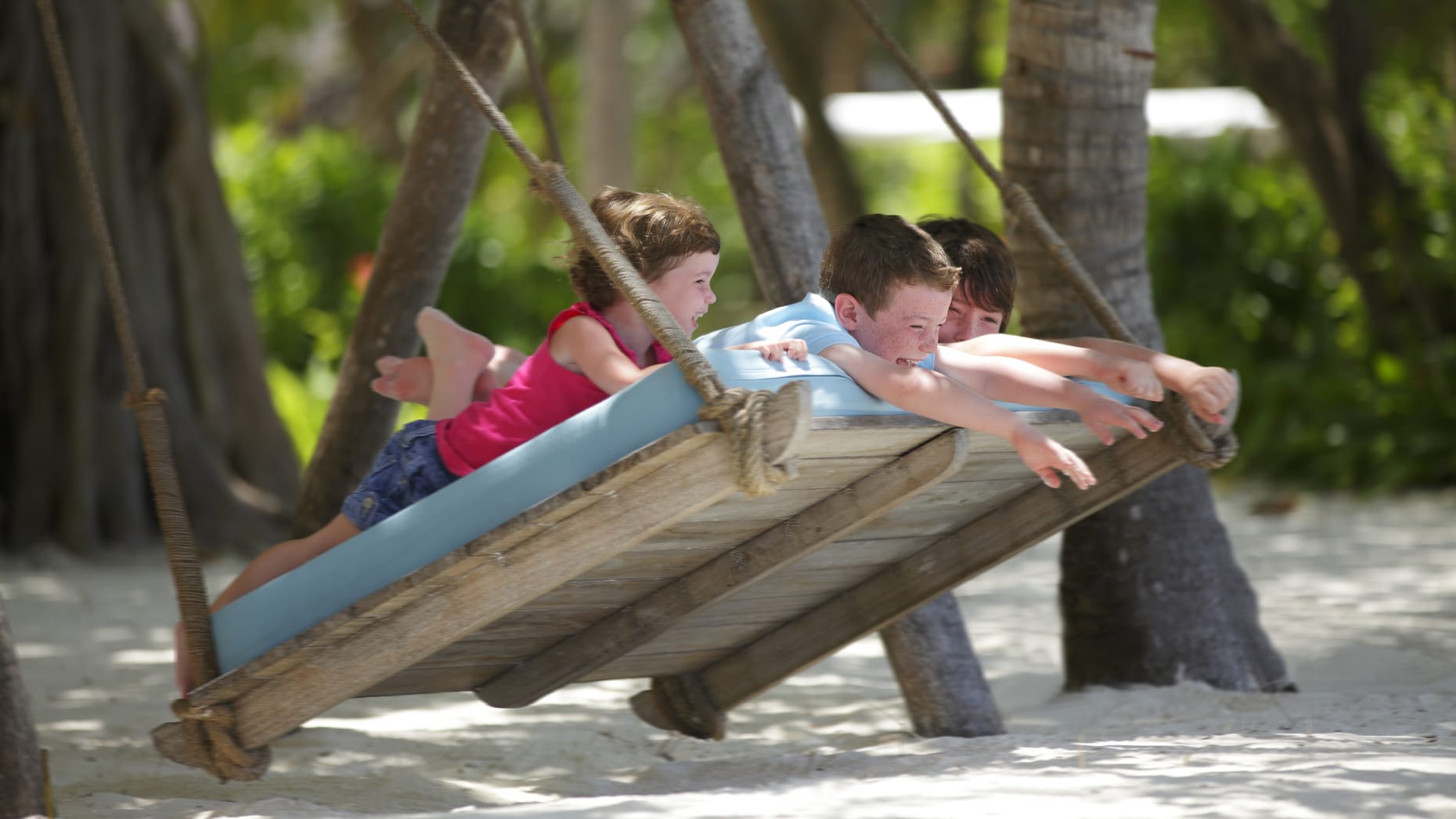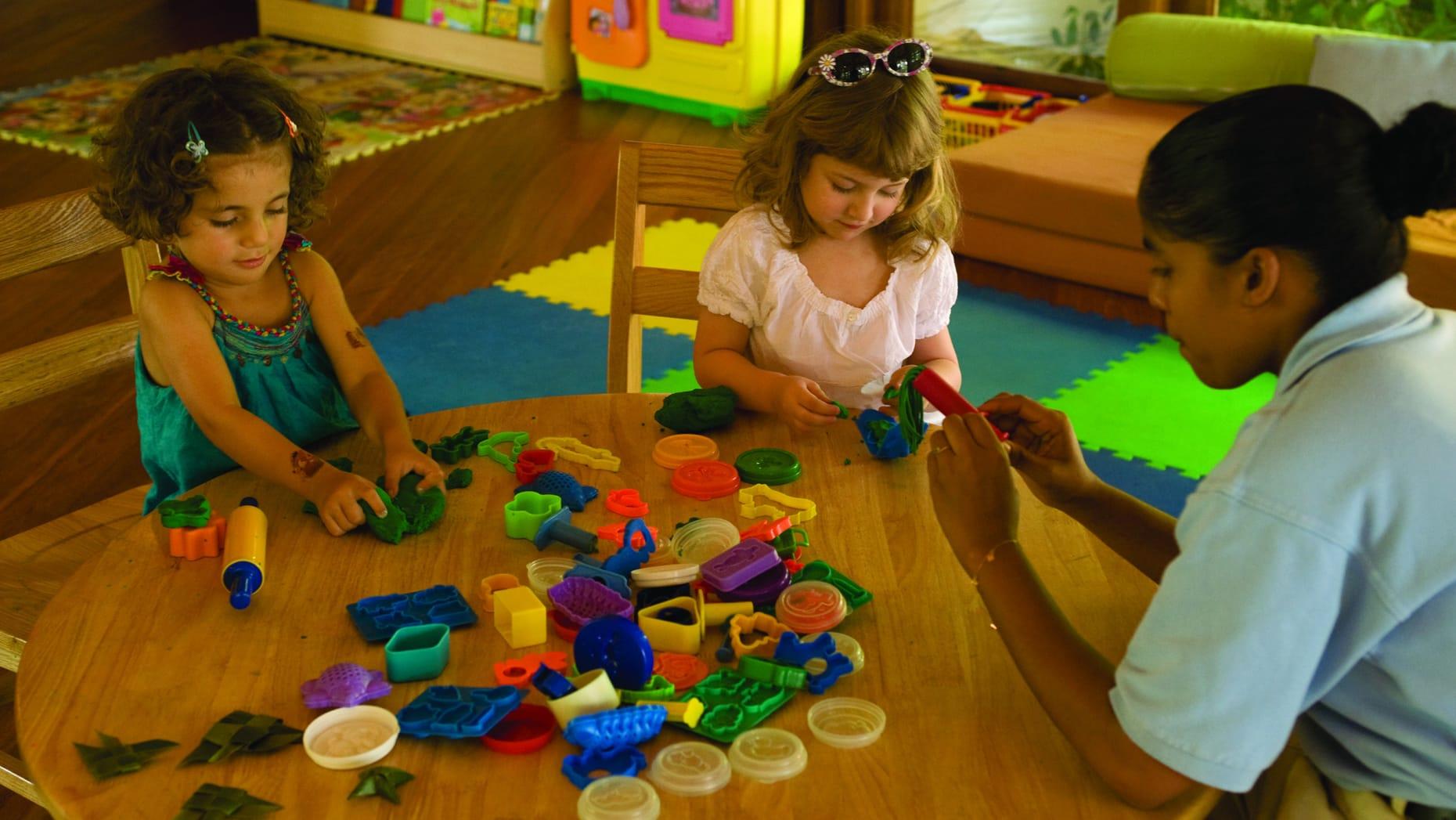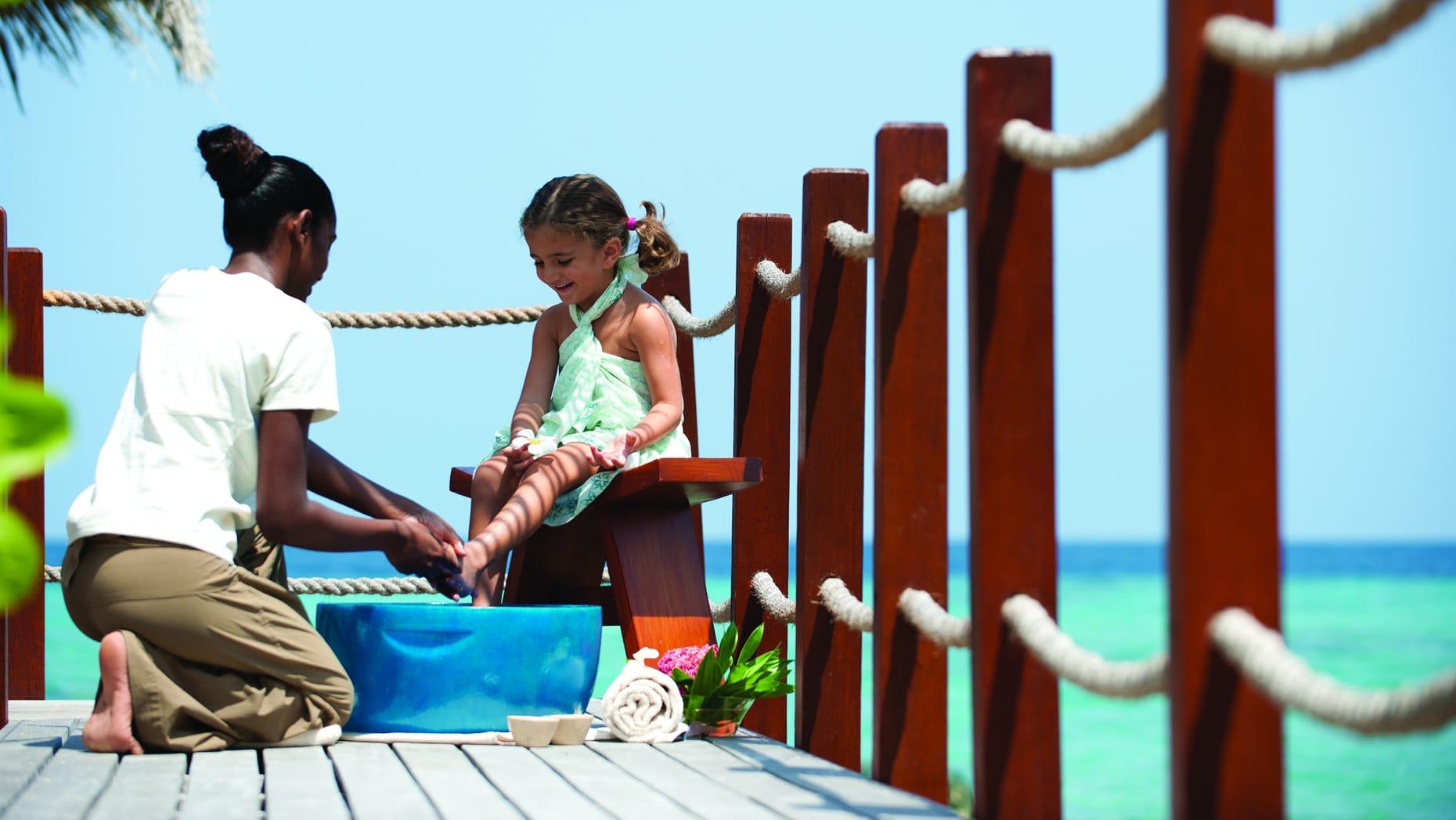 Supervised Fun for Younger Guests
This Kids Club is designed to keep younger guests entertained and engaged with a full selection of toys, games and scheduled activities, all supervised by an experienced team. This Kids Club offers everything children need to remain busy and have fun, while making new friends with other children staying at this five star luxury resort. It also gives parents some adult time, a chance to relax and unwind without having to entertain their children for a few hours.
This Kids Club, with it's amazing underwater theme, offers a full range of fun and experience for younger guests staying at the resort including beach games, gardening, sand castle building, games, songs, cooking classes, arts and crafts and more. The beautiful indoor area offers a chance to escape the Maldives sunshine with plenty of toys and games, along with a television playing age appropriate movies.
Indoor and Outdoor Activities for Younger Guests
The Kids Club offers an underwater theme and is called Kuda Mass, which stands for "Little Fish." The brightly coloured indoor area has tables and chairs, bean bags in front of the television, soft matting and shelves which are brimming with toys, games and puzzles. Children can enjoy arts and crafts or enjoy free play, while making new friends. Outdoors is fun play areas and outdoor swings.
Scheduled activities are offered from 10am daily and children can take part in fun fitness sessions, hut visits, arts and crafts, movie time, indoor games, feeding the turtles, party time and kids yoga. While the activities are often changing to ensure children always have something new to experience, they usually offer creative painting, introduction to corals, donut decorating and a botanical excursion. There are scavenger hunts, zumba classes, kids karaoke and more, enabling children to let off steam, learn and play while staying at this beautiful Maldives resort.
You can see an example timetable for the week below: