Your ultimate guide to a fun-filled family holiday
Mexico is a popular family vacation destination for many Brits owing to its beautiful beaches, pleasant weather, and wonderful cuisine. The country is bordered by two oceans and the Caribbean Sea, and there are many delightful and exciting tourist attractions and sites to visit during a well-planned family holiday, such as its many lovely sandy beaches with turquoise waters and the pyramids, to mention a few.
Mexico is well-known for being more than just a sun, sea, and sand resort. Culture, art, food, and design are well-known all around the world. Nonetheless, and for good reason, this country has long been regarded as a world-class beach destination. Mexican beaches are regarded among the greatest in the world, and there is something for everyone in the family, from the youngest to the oldest.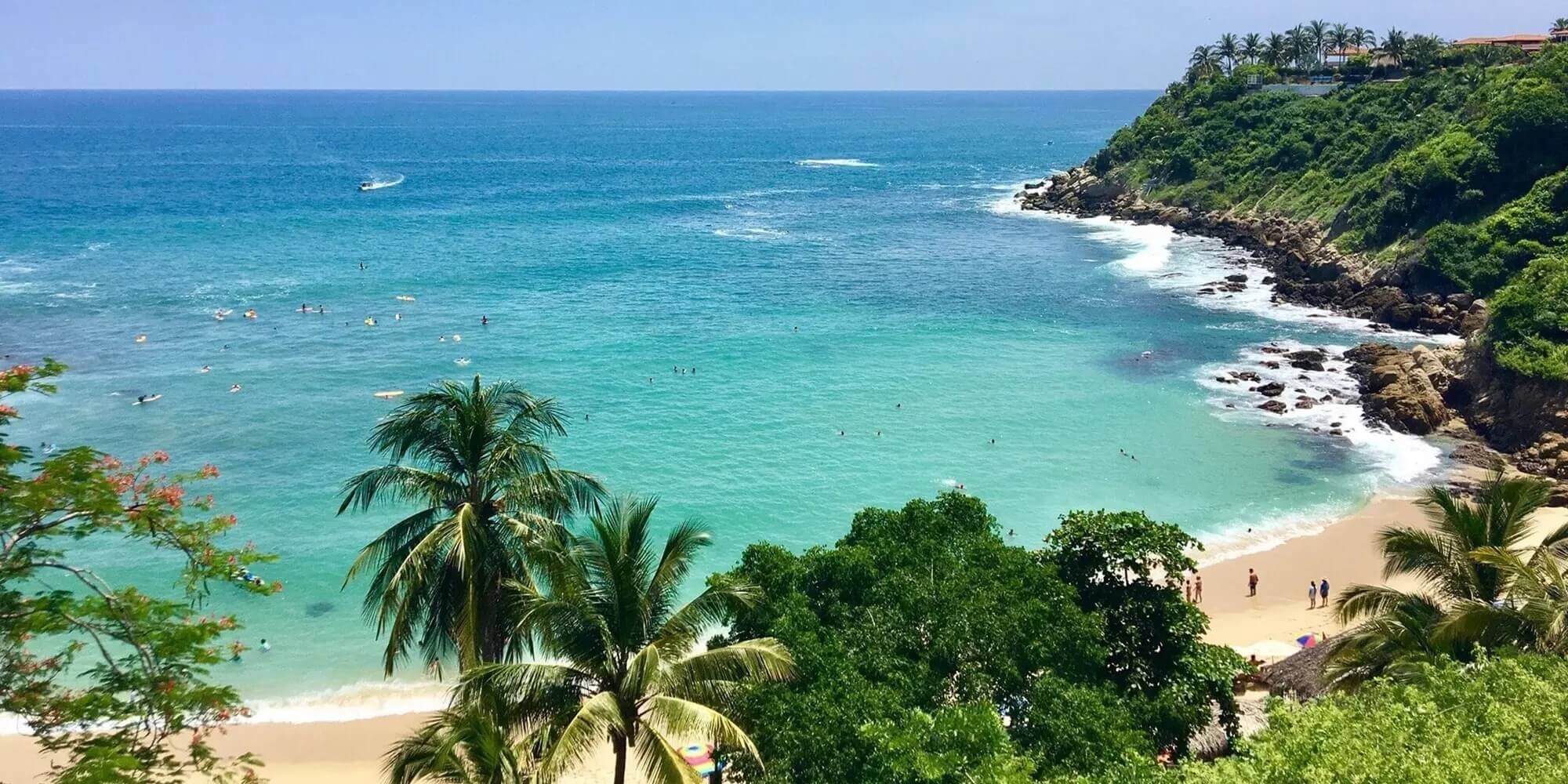 IMAGE: While other tourists are soaking up the sun and sipping on tequilas elsewhere, Puerto Escondido's smaller, more isolated beach is better suited for families who value their solitude.
The ability to participate in a variety of activities in this country can broaden one's complete scope of fun. There are water sports activities, guided tours and visits to some stunning and magnificent waterfalls, tequila tasting for adults, as well as appreciating the Mayan ruins and sampling the local cuisine. All of these family activities are guaranteed to be enjoyable.
Playa Balandra is about a thirty-minute north of La Paz (a town on the Sea of Cortez). This postcard-perfect ribbon of sand is actually a bay, but it disguises itself as a lagoon. The blue waters wash gently against the sweet coastline and this is one of the greatest areas you can explore with your family.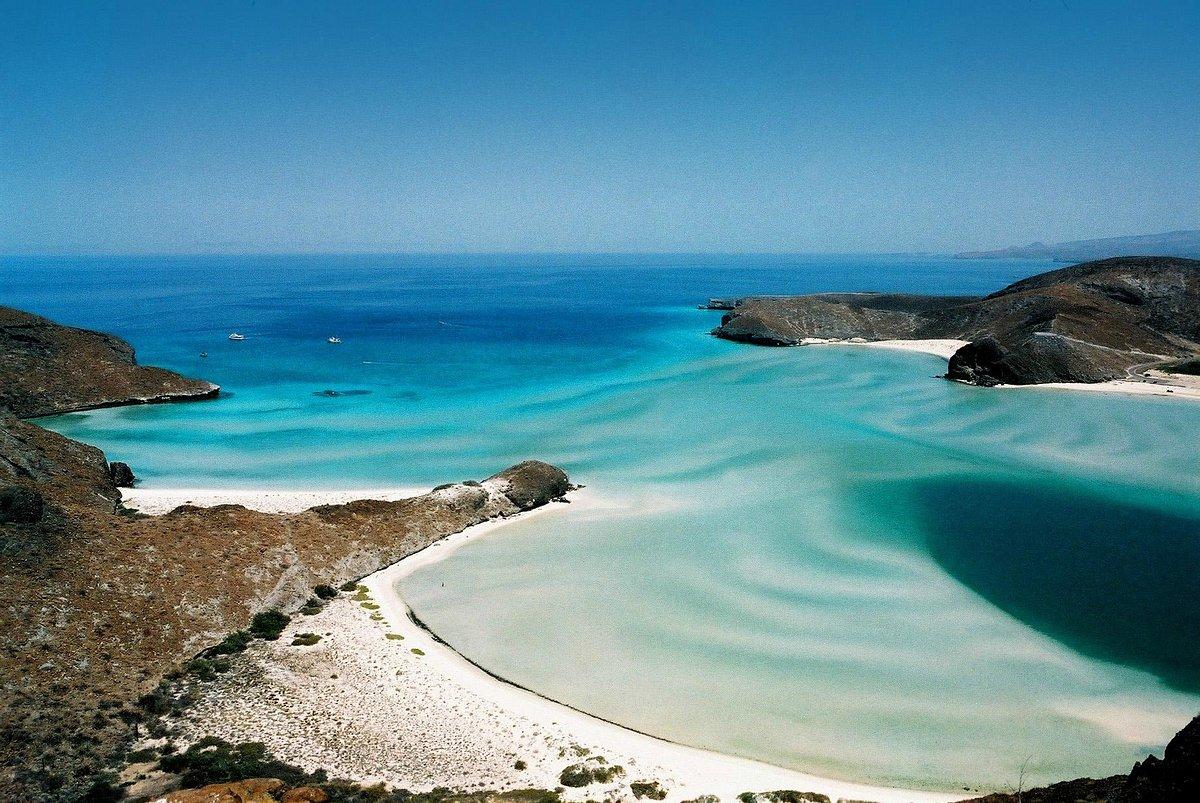 IMAGE: If you and the family feel like spending a day in the water, or rather underwater, you will be happy to know that The Sea of Cortez is one of the world's most beautiful sites for snorkelling, and Playa Balandra (seen in the photo) provides the ideal vantage point from which to venture beneath the waters.
Discover nature – pure and beautiful
The Sian Ka'an Biosphere Reserve is a protected region that extends almost all the way south of Tulum to the Belize border. Glistening cerulean waters, dense mangrove forests, unspoiled white-sand beaches, and languidly swaying palms can all be found here. Remember to bring your camera because the Sian Ka'an Biosphere is also a UNESCO World Heritage site where you can witness some of the most exotic animals the Mexican Caribbean has to offer, including ocelots, whales, dolphins, spider monkeys, manatees, jaguars, and more.
When is the best time to visit Mexico?
The optimum time to travel is when the driest and mildest months coincide, which is from December to April, albeit this has problems because these are the ones that overlap with the high season. Mid-season (July and August) is quite hot and highly congested with international travellers. The low season is from May to June, which are also very hot months, and the hurricane season is between September and November.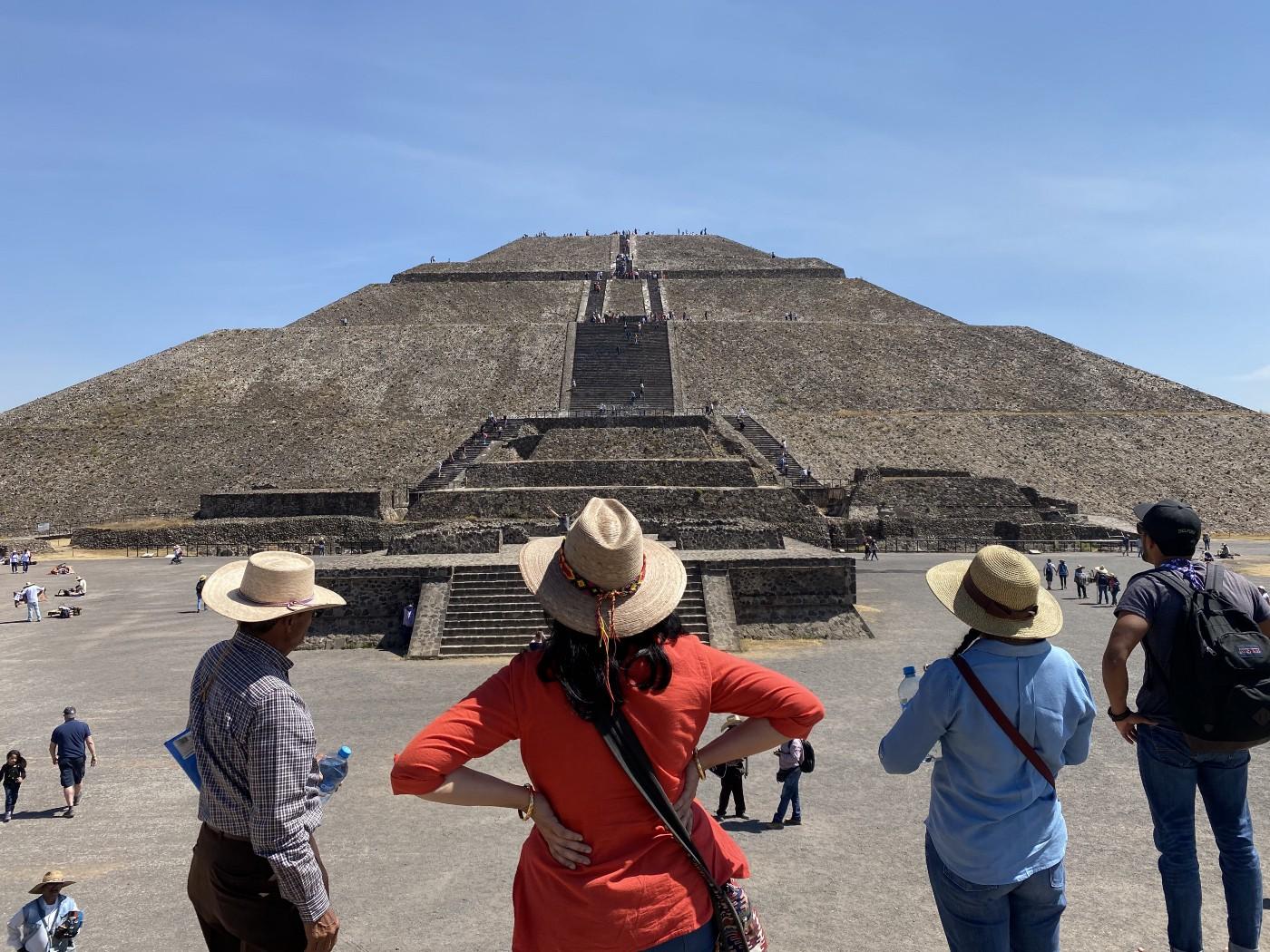 IMAGE: When visiting Mexico with your family, beach resorts are often the first thing that comes to mind, but the country has so much more to offer. Mexico City may appear to be an odd choice for a family holiday, but it offers museums, parks, and several places of interest that will appeal to everyone, such as Mexico City's Pyramid of the Sun.
Consider Xcaret Park in the Riviera Maya
Mexican culture values family and locals are always eager to welcome these families with children. There is also a plethora of family-friendly attractions like Xcaret Park in the Riviera Maya, for example. This is a great place for a family outing with its lovely beaches, and the Riviera Maya is an obvious choice for families, but there are also some archaeological sites to explore, cenotes, and nature parks to visit.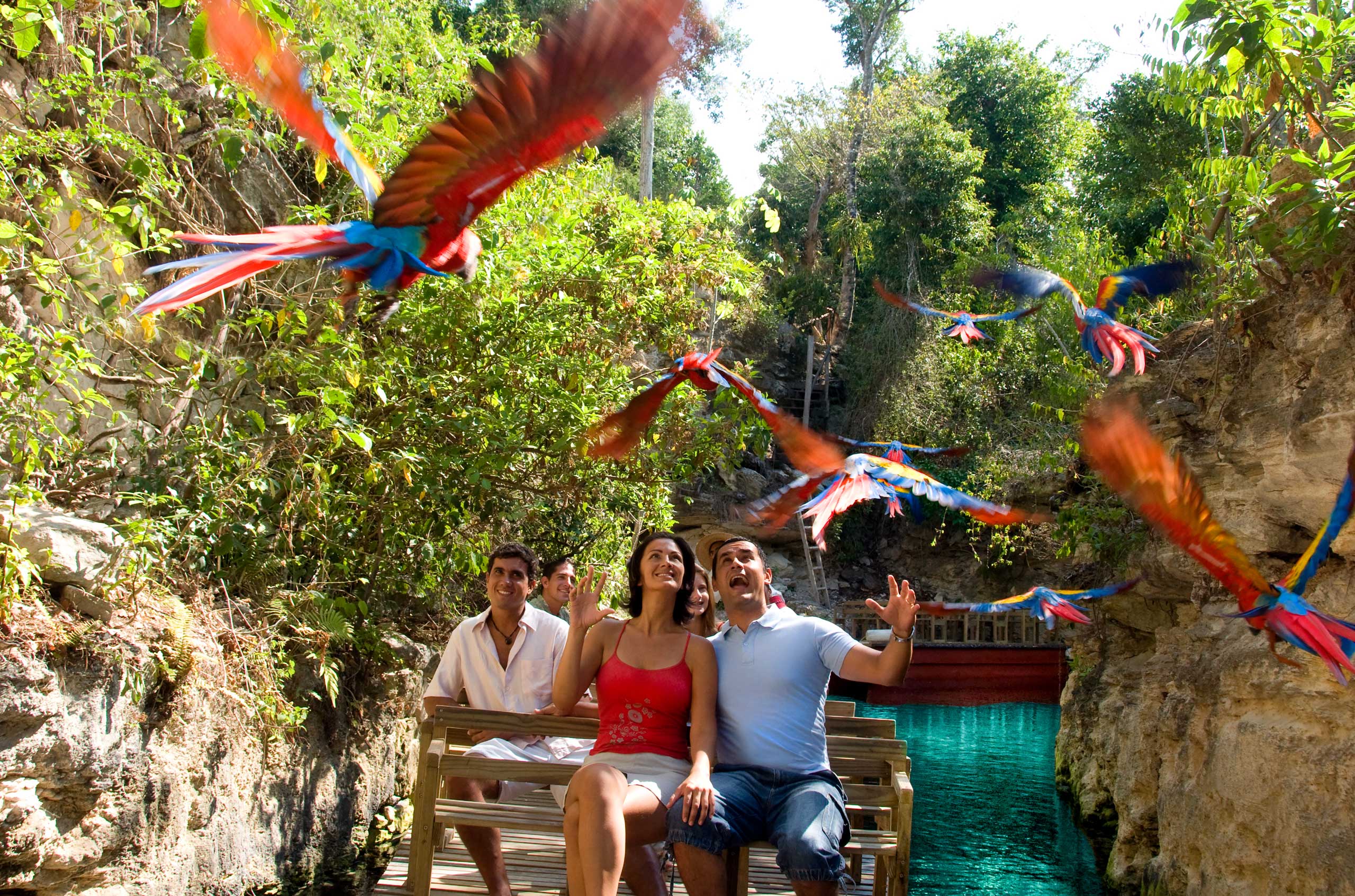 IMAGE: Xcaret is a natural park with dozens of activities for people of all ages that is ideal for a family day. There, you can explore strange tunnels, go through the jungle on pathways, and swim in underground rivers. Discover the wonders of the ocean in the Coral Reef Aquarium and new colours in the Butterfly Pavilion, or get up and personal with the park's fauna, which includes rare birds, flamingos, Jaguars, and deer.
Booking your stay at any of the Riviera Maya's family-friendly resorts is a great choice. Many of these resorts also offer Kid Clubs with children-orientated activities to keep the young ones entertained, while their parents divert their attention away from the pool or beach and settle in for a well-deserved spa treatment, for example.
What do I need to travel to Mexico?
In terms of paperwork, you must have valid passports in order and in special circumstances (like children travelling with other family members or separated/divorced parents, special documentation may be required. It is not essential to obtain a visa if you do not intend to stay for more than 180 days. When you arrive at the airport, you will likely be asked to provide proof that you have the financial means to cover your and your family's stay, as well as the locations you intend to visit (in some instances) and where you intend to stay throughout your vacation (proof of accommodation). It is also critical to have travel insurance to cover any medical or other expenses that may arise.
Finally, when packing for a Mexican family trip, you should consider the climate of your destination. Many people believe that the weather in Mexico is always hot, but this is not true. At certain times of the year, high-altitude locations such as San Cristobal de las Casas, Mexico City, and Toluca can be rather cold. You may also want to pack your raincoat, especially if you are visiting during the rainy season.