Grand Hyatt Abu Dhabi Hotel & Residences Emirates Pearl has a beautiful Executive Club Lounge, known as Grand Club. It is meant for the exclusive use of guests that have booked this level of stay. It is located at Level P2 and offers guests special privileges and features that make their stay at Grand Hyatt Abu Dhabi Hotel & Residences Emirates Pearl extra special. The following timings are provided for guests to help them plan their day around the offerings they are welcome to when they have Executive Club Lounge access:
An excellent Buffet Breakfast is served every day between 6:30 am and 11 am at Bovine, on Level P2.
Complimentary eats and drinks throughout the day at Bovine from 11 am until 11 pm. A selection of great coffees and teas, as well as fruits, juices and tasty pastries are available.
Evening Service – between the hours of 6 pm and 8 pm a choice of drinks, house wines, soft drinks and a selection of hot and cold canapés can be enjoyed.
Children are allowed to visit the Executive Club Lounge, but only when accompanied by a parent.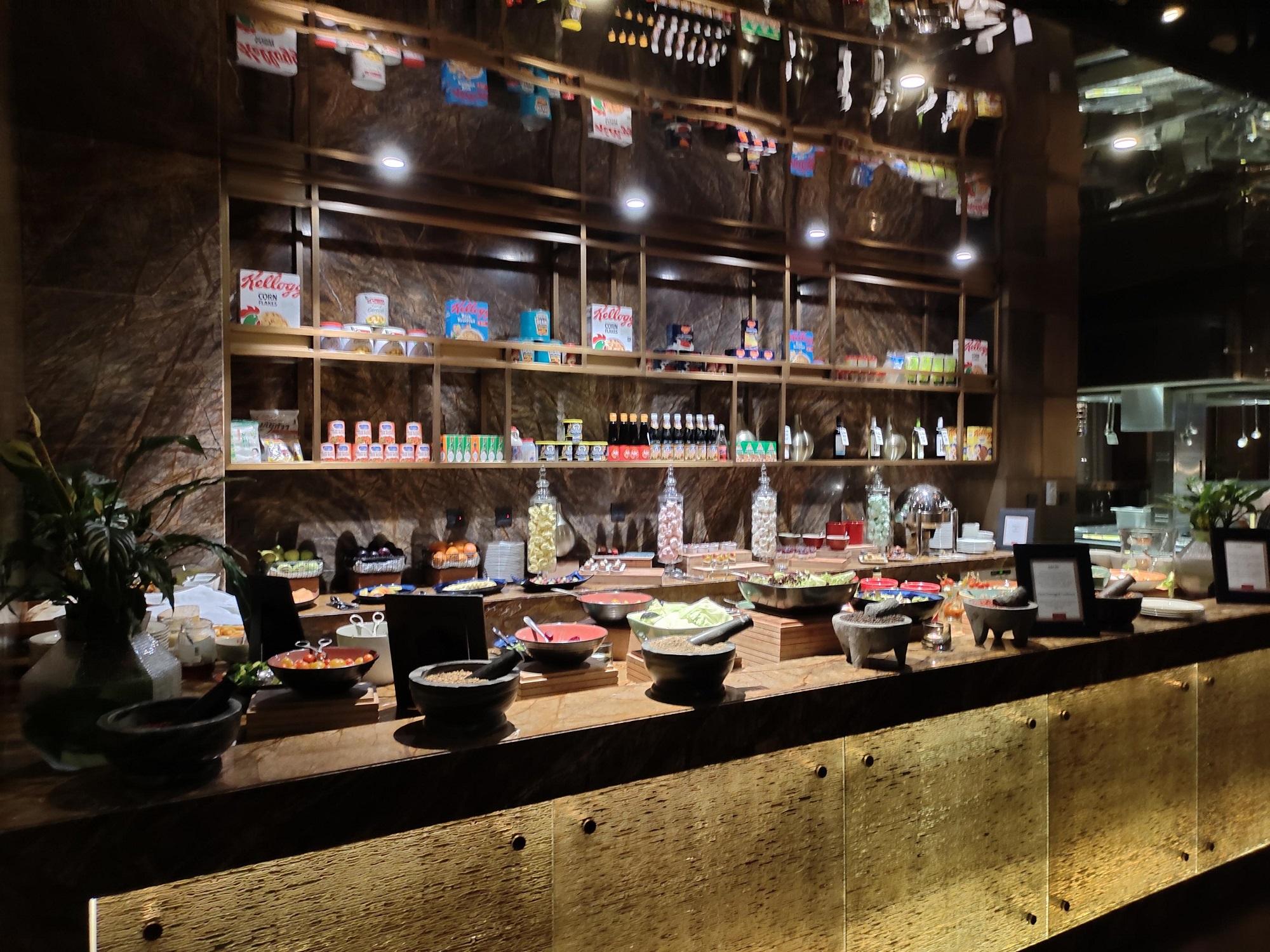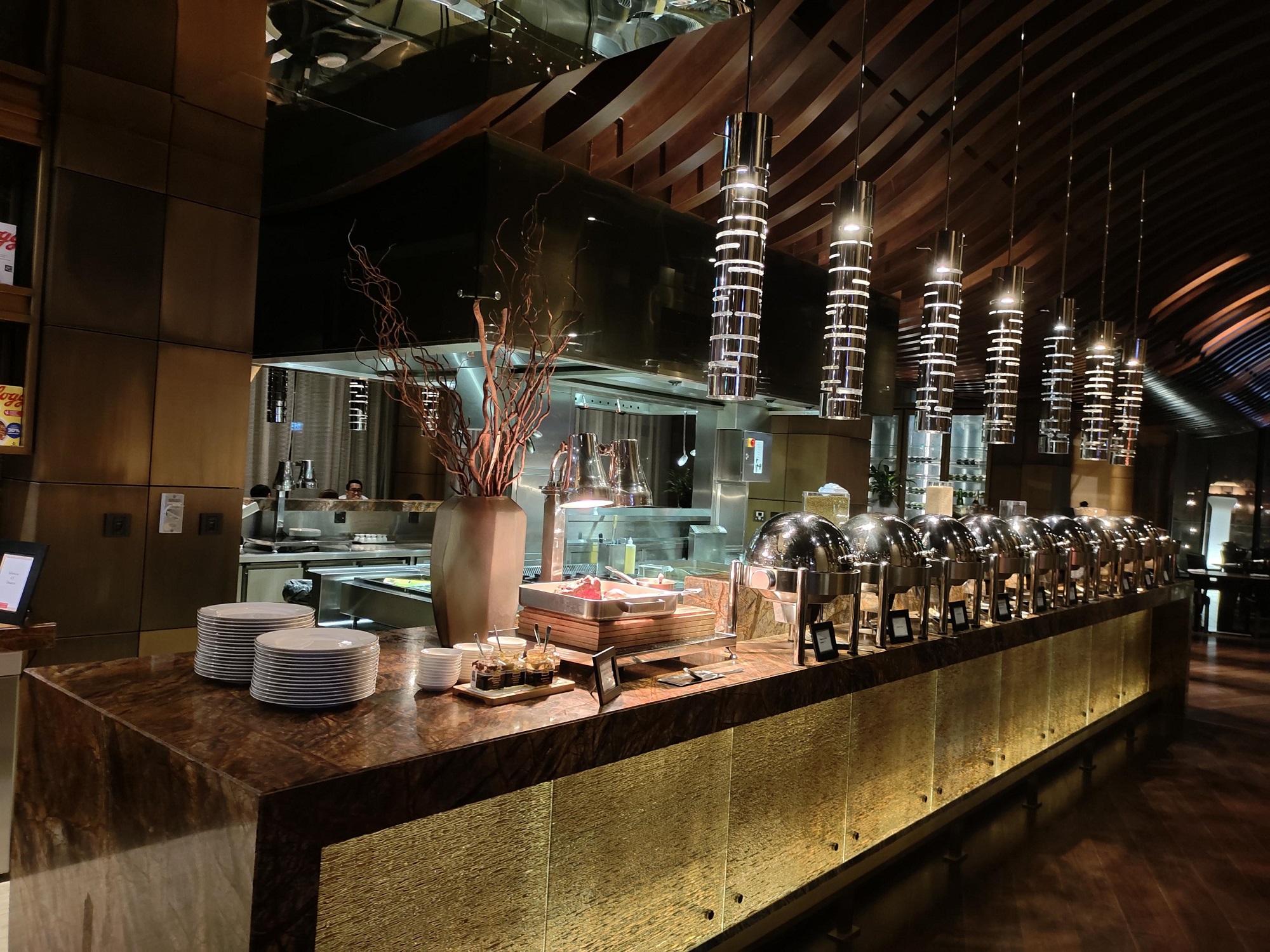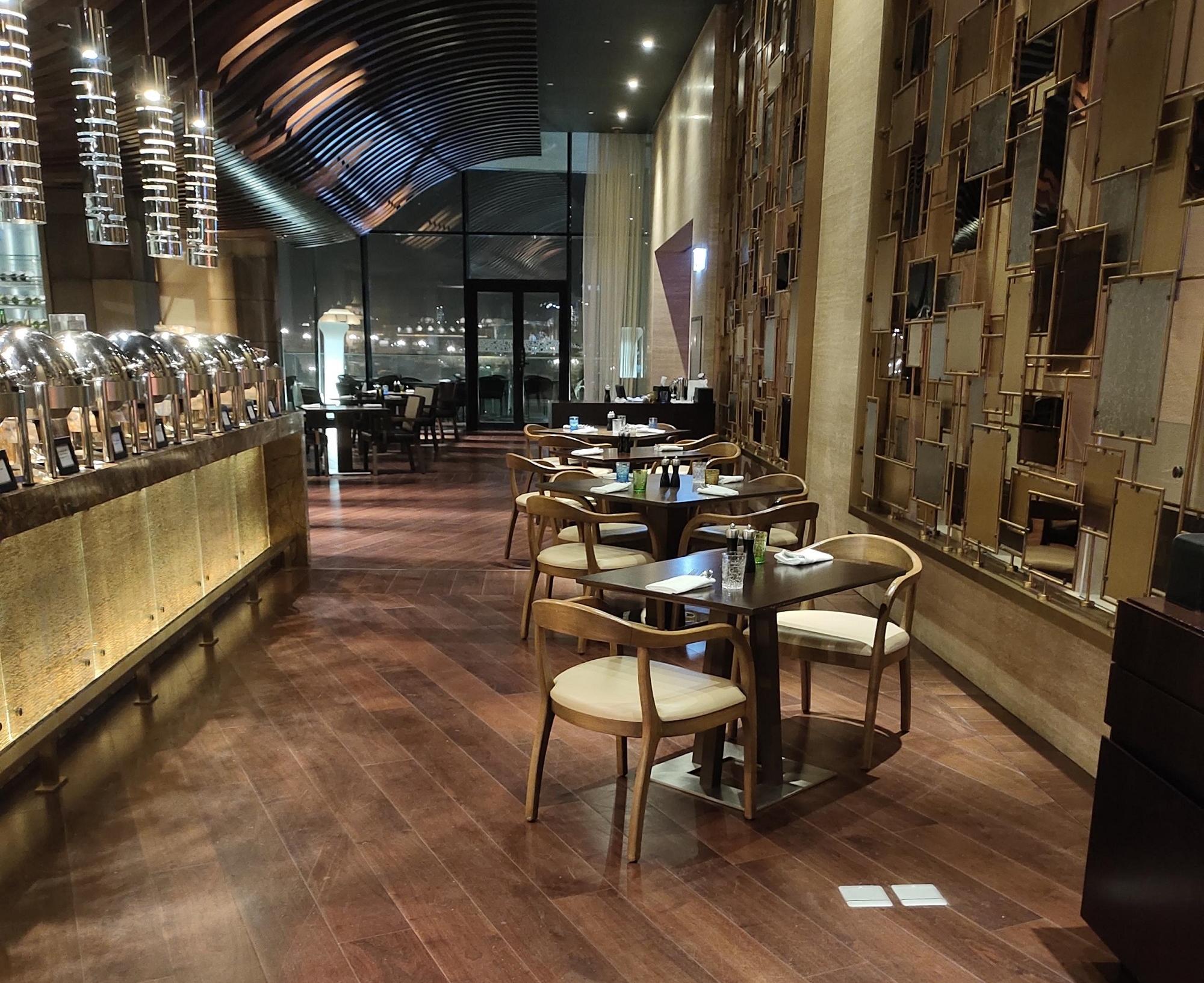 Great Service and Personal Attention
Those guests with Executive Club Lounge access at Grand Hyatt Abu Dhabi Hotel & Residences Emirates Pearl are assured of personal attention and great service at all times. Guests are welcome to dial ext. '0' at all times for services and attention from management and staff. Executive Club Lounge guests are guaranteed that they will receive the kind of service reserved for their status as Executive Club Lounge guests, and that management and staff will go the extra mile for them to ensure their comfort and satisfaction. They emphasise that the well-being and satisfaction of every Executive Club Lounge guest remains their highest priority. Guests are treated to different eats and drinks throughout the day, and they have the assurance that the Executive Club Lounge is a private space where they can relax on their own, or where they can mix with the other guests if they wish.
Friendly Staff – Well Appointed Executive Club Lounge
The Executive Club Lounge is well appointed and offers guests a restful space in beautiful surrounds. The décor is smart and stylish, light fittings are modern and furniture elegant and spaced to allow for social distancing. The Executive Club Lounge has a terrace that overlooks the Palace, with lovely views to enjoy throughout the day and at sunset. The staff in attendance are courteous, friendly and helpful, and they will make sure that Executive Club Lounge guests benefit from all those special privileges they are entitled to. Guests can count on staff delivering at all times, also with any reasonable request one may have.