Top 5 Best Value Family Friendly Hotels in Portugal
The decision to spend your family holiday in Portugal has plenty to offer. There are lovely places to spend your time and new adventures to be had. Selecting the right hotel based on price, location, and all it offers influences the fun you have on that holiday. We have examined many hotels in Portugal. These are the top 5 we recommend.
Torel Avantgarde
Since it opened in 2017, Torel Avantgarde has earned plenty of awards and great reviews. It offers a lovely view of the city and the water. There are 49 rooms here and each of them has its own artistic design. The entire hotel is full of amazing artwork. It is exciting to take your time to walk around and view all of it!
Babysitting is offered at the hotel if you wish to have a meal or explore without the little ones. The World of Discoveries museum is close by, and a great way to spend a day with the family. The beautiful gardens of Jardins do Palacio de Cristal are a 5 minute walk from the hotel. The two swimming pools offer a fun place to relax and cool off.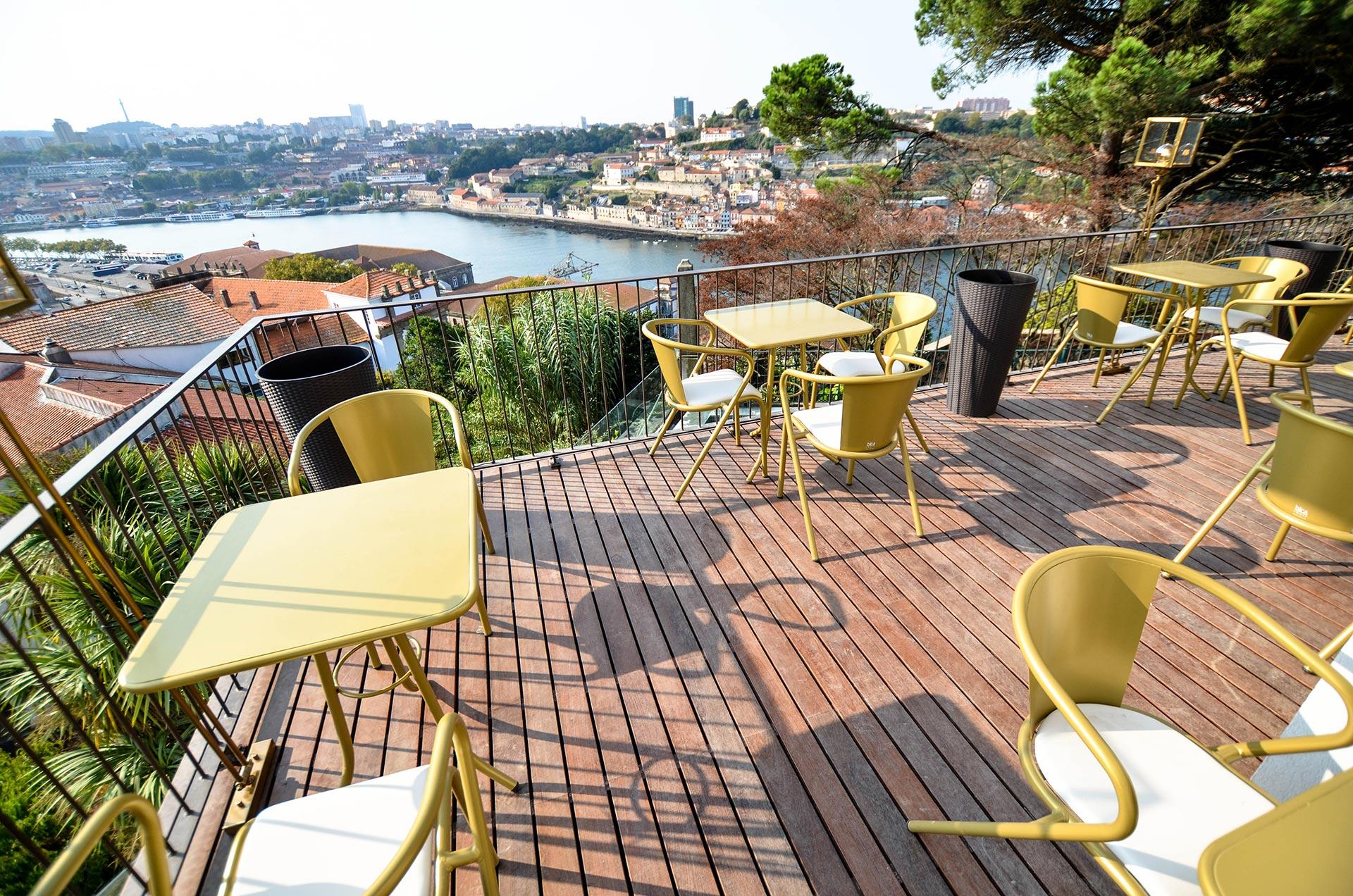 Image: With access to the water and the city, Torel Avantgarde offers a wonderful place to stay while on holiday.
Octant Hotels Ponta Degalda
This hotel is in the perfect spot, giving you access to both the water and the city. It is one of the few hotels that is also a casino. The Octant Hotels Ponta Degalda welcomes children and pets. There is an indoor play area for kids to enjoy. There are two swimming pools, one inside and one outside for lots of family fun.
The surrounding area has lovely scenery, and walking through the gardens to see plants and flowers is a great activity for the family. Bicycles are available at the hotel if you prefer this to walking. The restaurant offers wonderful food and you can dine inside or outside. If you love architectural designs, many churches and cathedrals are in this area you can see up close.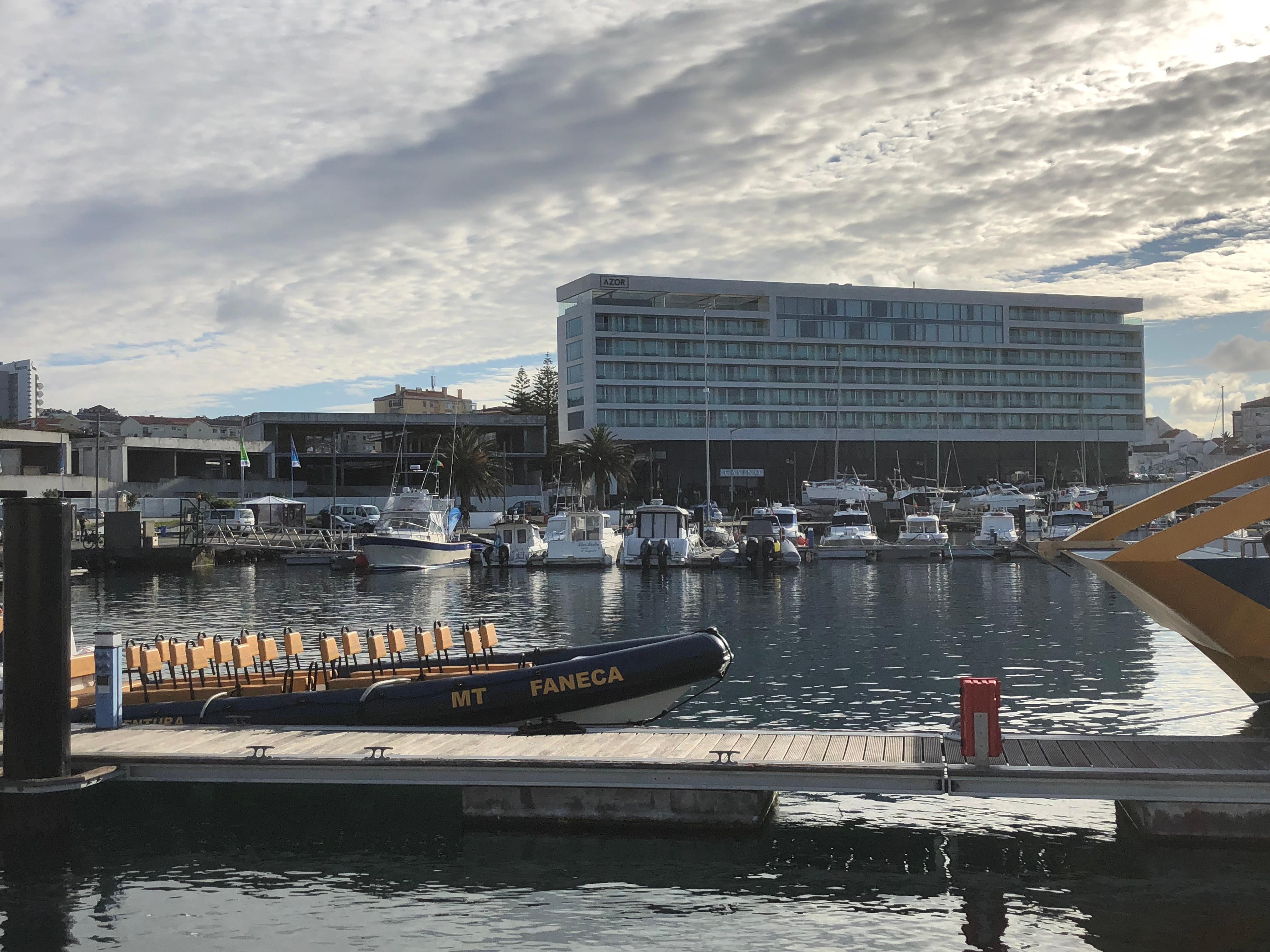 Image: Being close to the water opens up access to fun activities including boating from the Octant Hotels Ponta Degalda.
InterContinental Porto – Palacio Das Cardosas
The InterContinental Porto – Palacio Das Cardosas is a large hotel, offering amazing rooms with plenty of space for your family. The rooms feature a balcony so you can get a great view of the city around you. The hotel offers children's TV programs in the rooms. Great food is offered in the restaurant, and they also have items children will enjoy.
Walking tours are a great idea if you stay at this hotel. They offer you a variety of places to explore and a chance to learn about the history of the area. If you have older children with you, consider an escape room challenge at Porto Exit Games.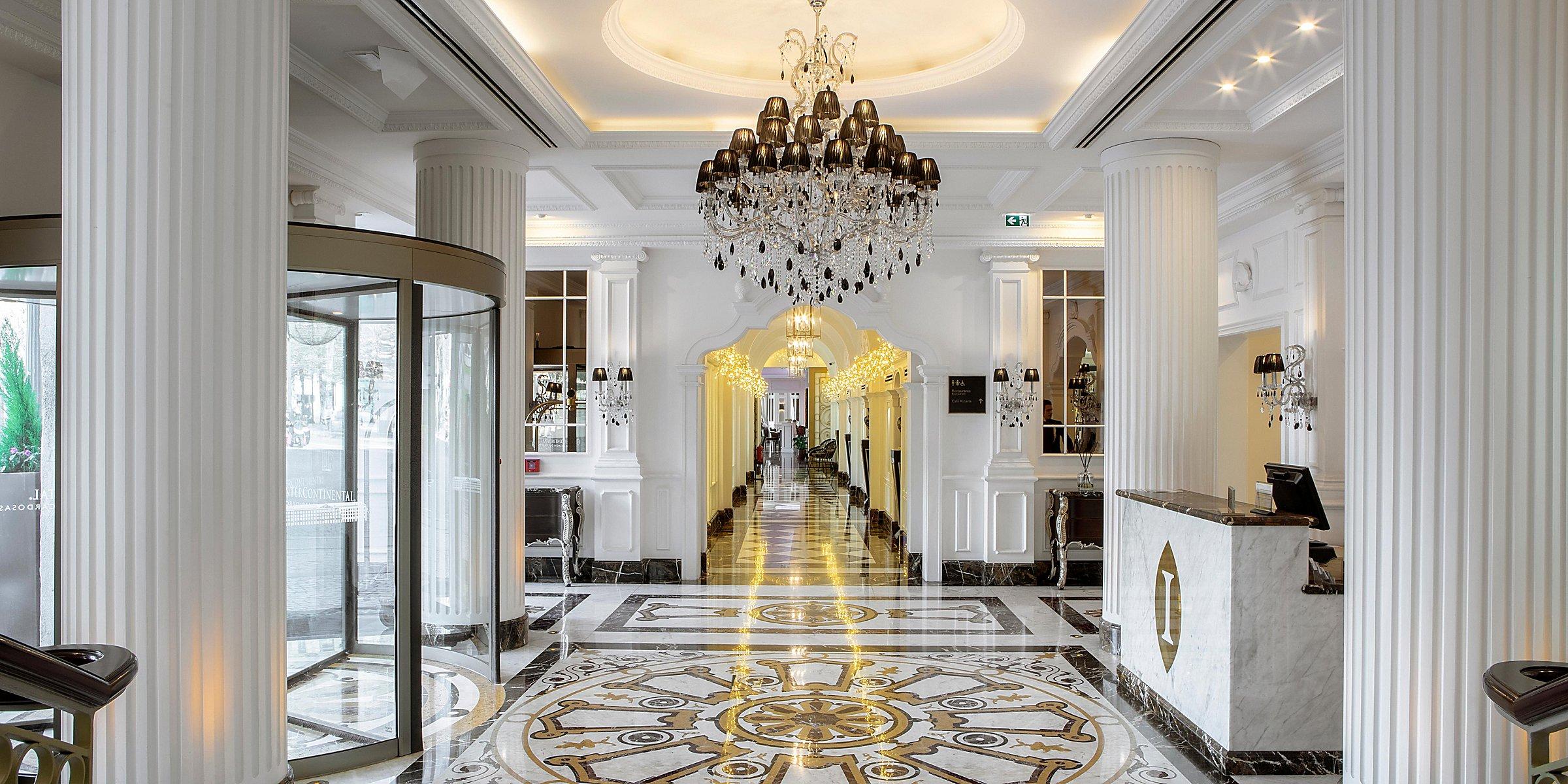 Image: The amazing décor and prime location make staying at the InterContinental Porto – Palacio Das Cardosas a wonderful idea!
The Lumiares
This isn't your typical hotel by any means, and the rooms are wonderful for families. They resemble apartments with separate areas to eat, sleep, and relax. There is a dining room table and kitchenette in them. The Lumiares offers children's TV programming in the rooms. They have daily activities for families and kids to take part in.
There is plenty to explore in the Bairro Alto area, about a 3 minute walk from the hotel. Bicycles are offered for rent. If you wish to see the various sights, Discover Lisbon is very close. They can help you book part-day or full-day tours.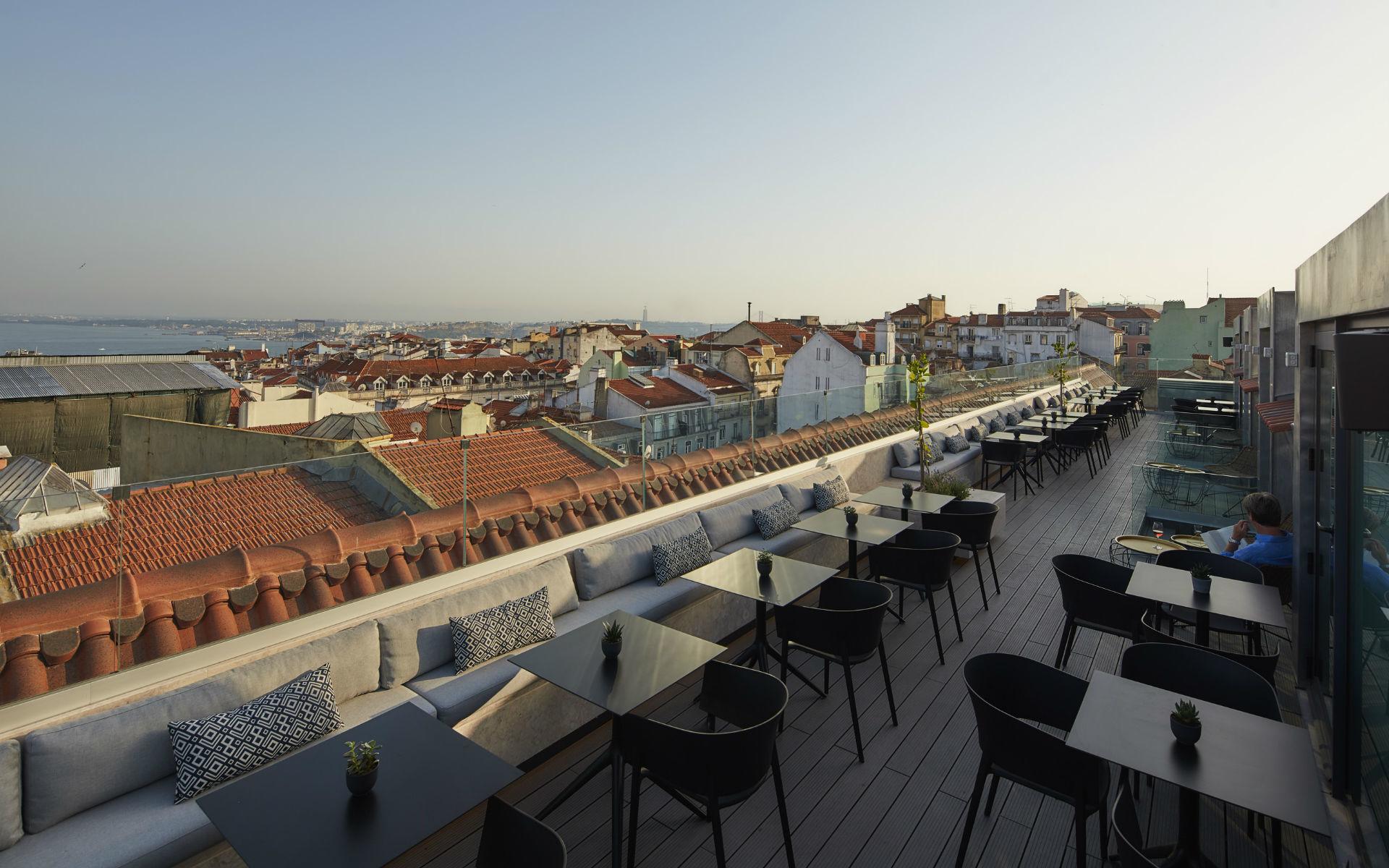 Image: The Lumiares offers a great place to stay and the location is close to many activities.
EPIC SANA Lisbona Hotel
This is a large hotel, offering over 300 rooms. There are two fabulous restaurants at the EPIC SANA Lisbona Hotel. Both offer a wide variety of great food choices. Childcare services are provided here and there are daily activities for families to be involved with. The hotel features 4 swimming pools, one of them is for adults only.
A wonderful place to visit with children is the Mae de Agua Lisbon Aqueduct and Water Museum. The Amoreiras Shopping Centre has many places to buy unique items, places to dine, and live entertainment. Your family will spend hours there and not see everything offered.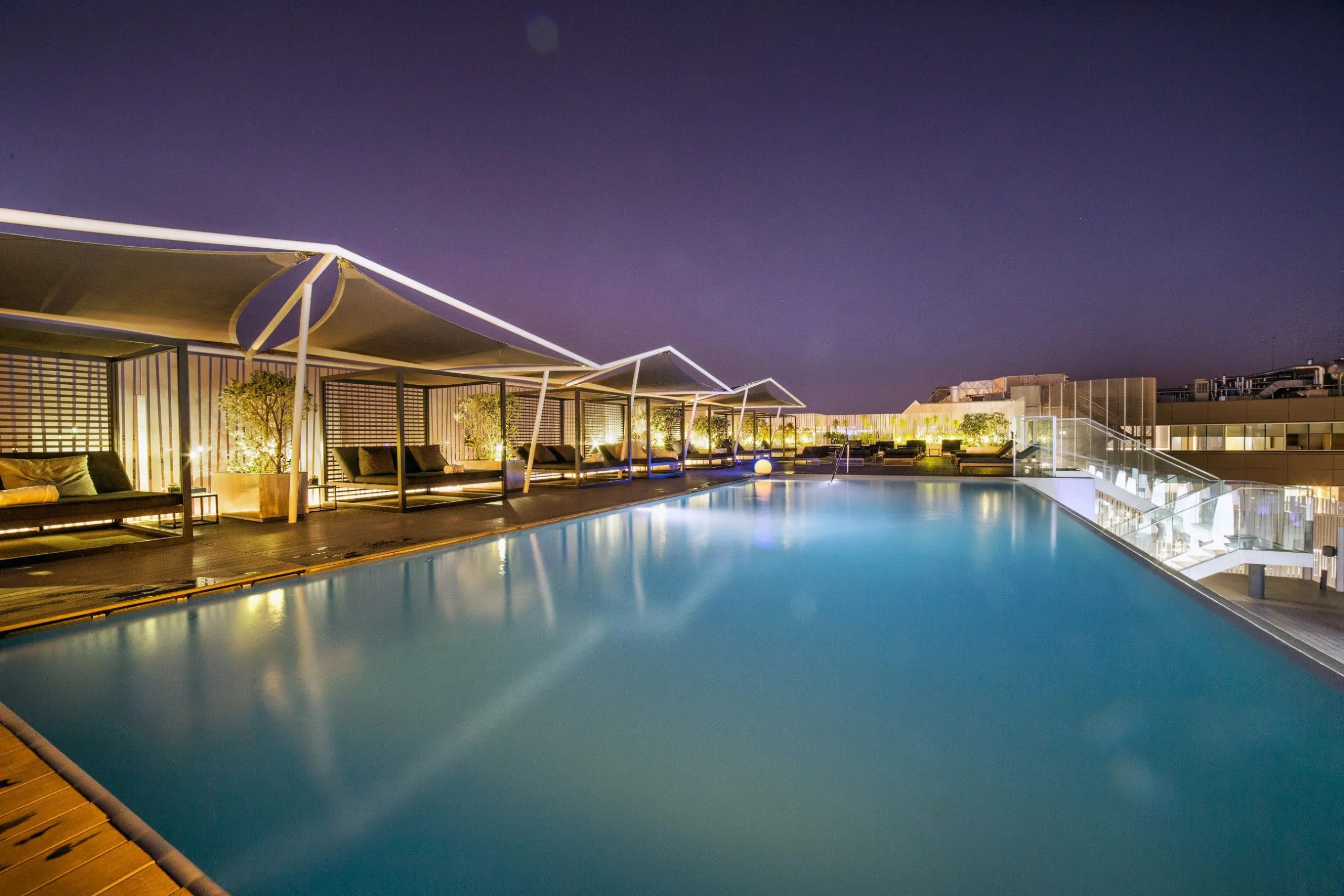 Image: The EPIC SANA Lisbona Hotel offers a fun design and environment for your holiday stay.