Top 5 Best Value Family Friendly Hotels in Qatar
Where you stay in Qatar is going to influence the fun your family has on holiday there. We have looked at many hotels in the area. These 5 are great places to stay, in good locations, and cost-effective. You will love the things to explore around them and the comfort you have while away from home.
DoubleTree by Hilton Hotel Doha – Old Town
Travellers love staying at the DoubleTree by Hilton Hotel Doha – Old Town as it puts them in the heart of many great places to explore. This includes the Corniche, Museum of Islamic Art, and Emiri Diwan Palace. The QM Gallery Al Riwaq is another great place to see the artwork.
The family will enjoy walks in the parks, live entertainment, and the shopping areas. There are plenty of places to take in the view or get something to eat. This hotel also offers a great restaurant. The rooms are spacious and quiet, offering your family a very comfortable place while on holiday.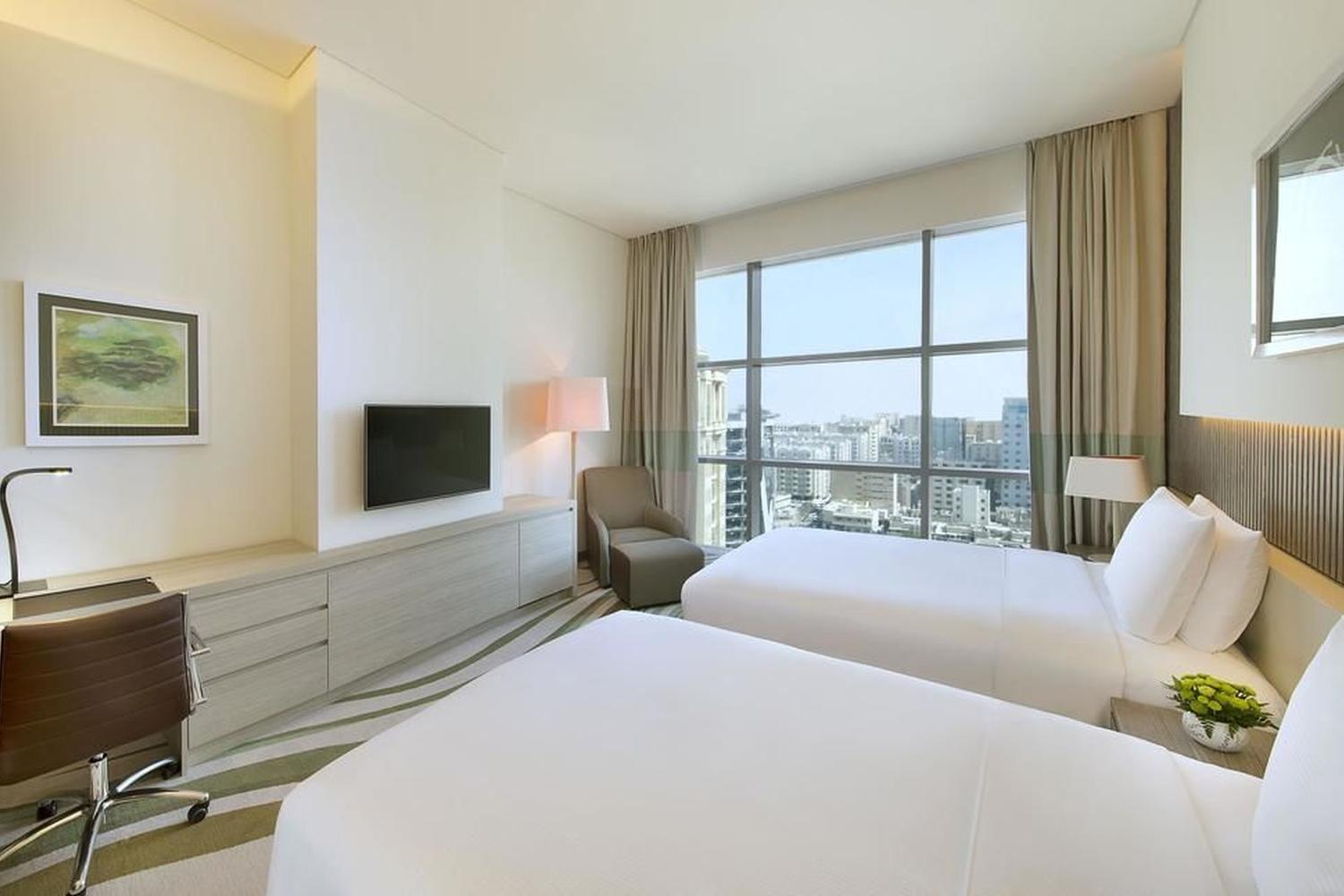 Image: The DoubleTree by Hilton Hotel Doha – Old Town offers a very nice place to stay in Old Town.
Retaj Salwa Resort & Spa
Featuring 168 rooms, the Retaj Salwa Resort & Spa is off the beaten path! It offers a delightful and tranquil place for your family to enjoy. Many of the rooms are suites and villas are offered too, giving your family additional space than a typical hotel room. The hotel offers daily activities for families to take part in. There is an indoor play area for children and a kid's club.
There are several swimming pools, and the outdoor pool includes a lazy river. Spend some time just relaxing and floating around in it on provided inner tubes. Tennis courts are available for some friendly competition. Aqua Park Qatar isn't far away, and offers a variety of exciting adventures for the family to enjoy.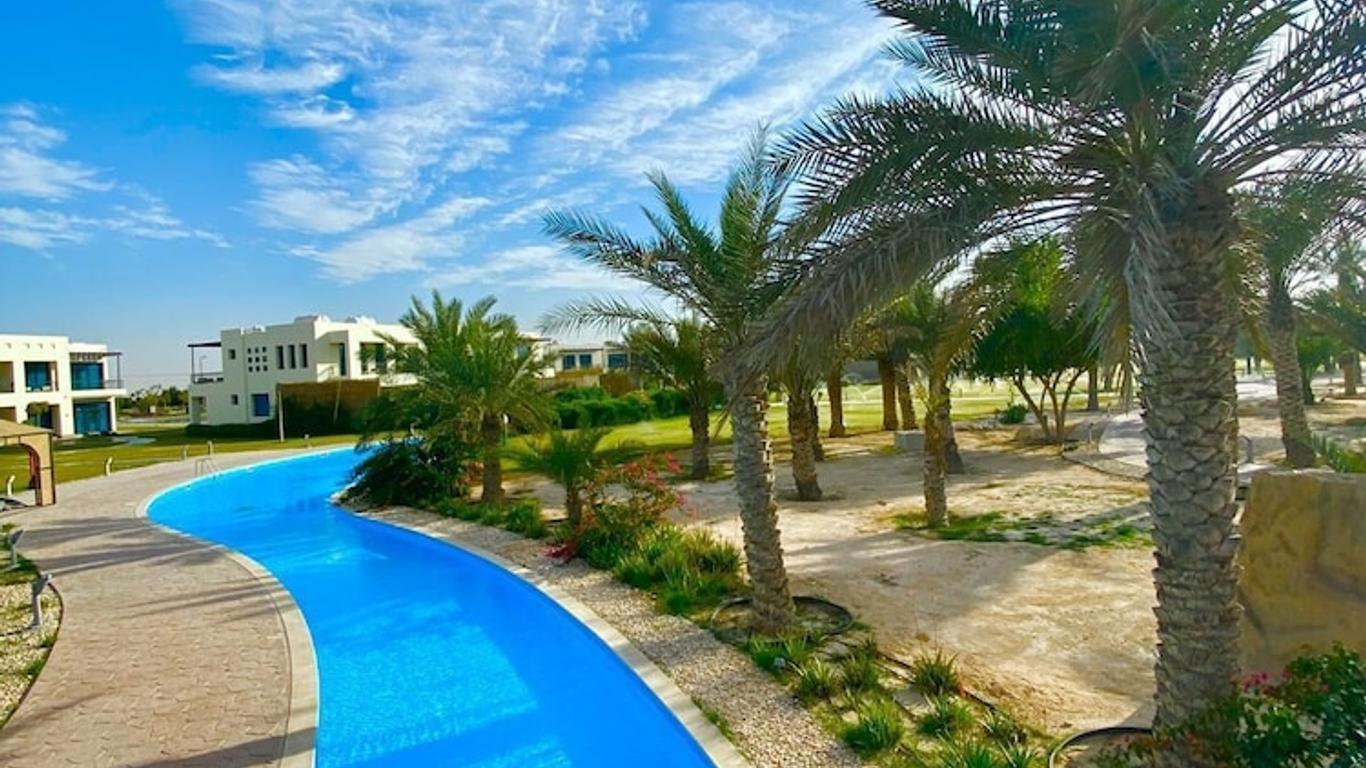 Image: The Retaj Salwa Resort & Spa is a remarkable place to stay, with many relaxing activities for children and adults to be involved with.
The Ritz-Carlton, Doha
The Ritz-Carlton, Doha features almost 400 rooms, and it is a magnificent place to stay! The windows go from the floor to the ceiling, offering amazing views of the city and the water in the gulf. There are 5 restaurants featured here, each offering a unique style of dining and delicious dishes.
The kid's club is a huge hit, and there are daily activities for families to be part of. The hotel offers babysitting services if you want some adult only time for an outing or a meal. There is table tennis and tennis courts for older children to enjoy with the adults. There are several swimming pools, including one specifically for children.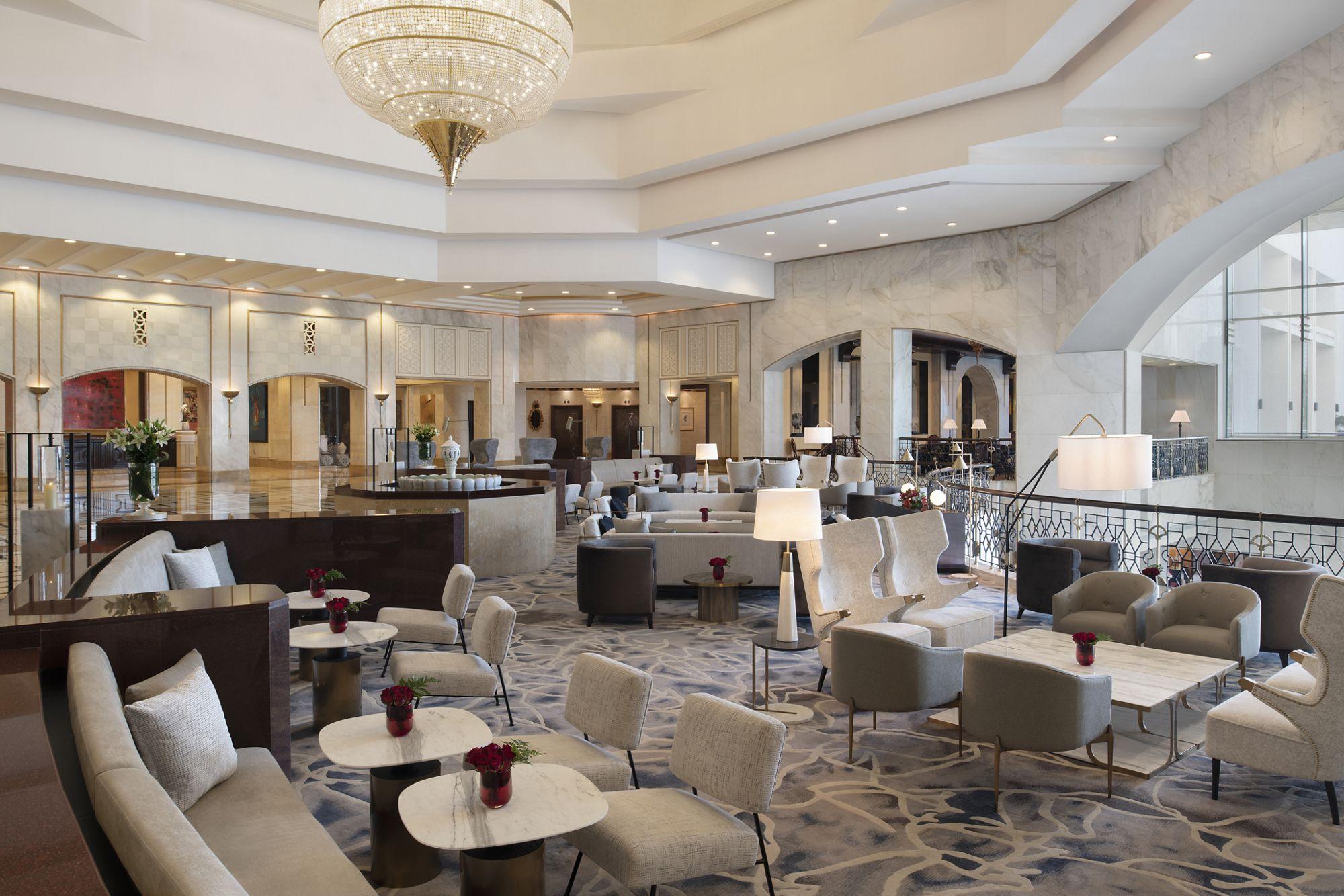 Image: The Ritz-Carlton, Doha is a lovely hotel with plenty offered there and in the surrounding area.
Mondrian Doha
There are 270 rooms available at the exquisite Mondrian Doha. The elegant black and white décor will be something you never forget! This hotel is next to the Lagoona mall. You will find tons of shops, entertainment options, and places to eat at the mall. It also has a wonderful play area for children to enjoy.
The hotel features several swimming pools where the entire family can relax and cool off. There are wonderful dishes offered at the restaurants, and you can choose to dine in or have the food delivered to your room. The hotel is very quiet, giving families a chance to relax and unwind while they enjoy their downtime on holiday.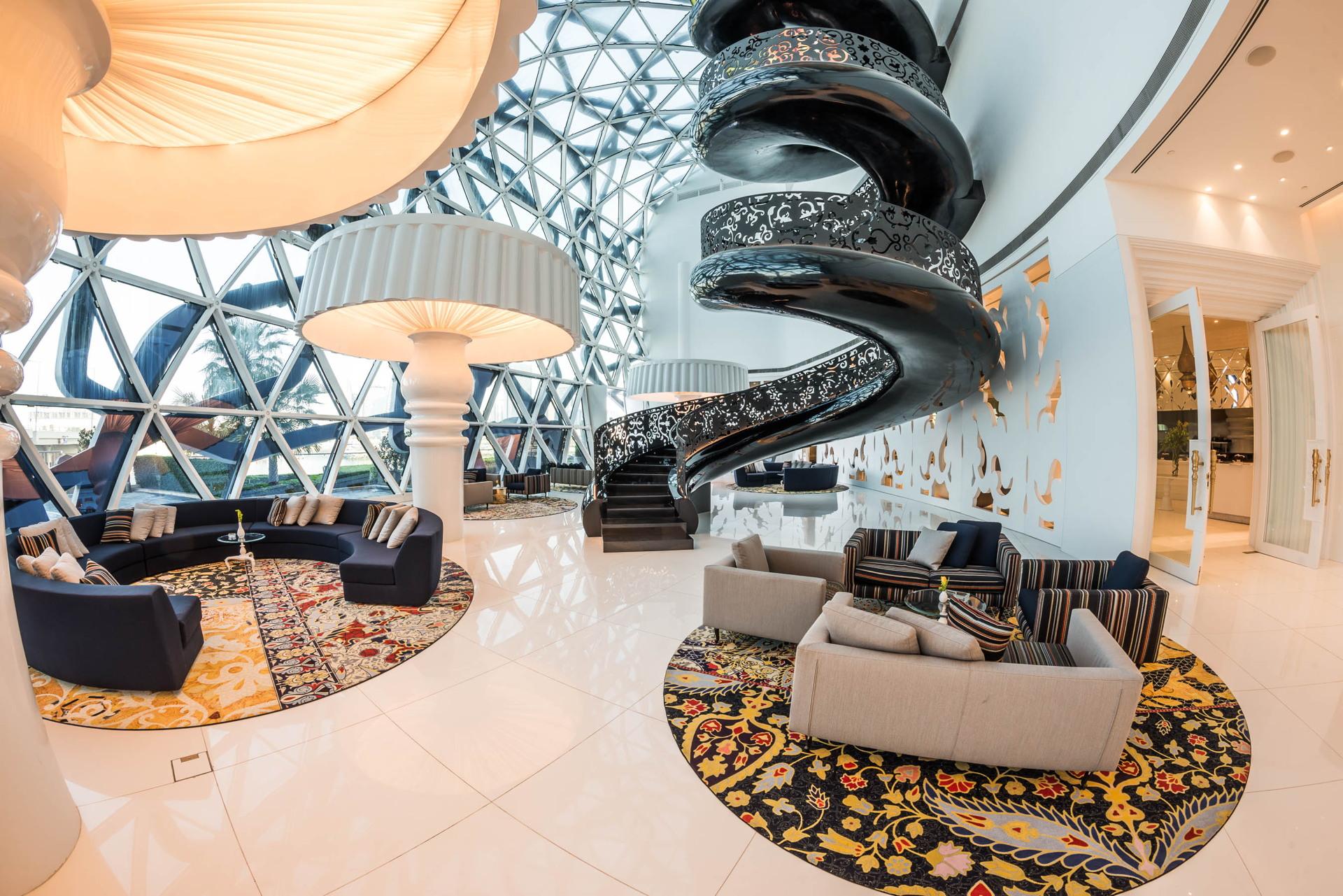 Image: Few hotels have décor that will stick with you like the Mondrian Doha offers!
Warwick Doha
The attention to detail and marble décor gives the Warwick Doha a unique and impressionable look. It is family-friendly and offers comfortable rooms with plenty of space for your family. Childcare is offered at the hotel, helping adults to balance their own holiday plans with taking care of a family.
Oxygen Park is close to the hotel and offers a playground, walking trails, and plenty of open space to play and enjoy the outdoors. Within walking distance of the hotel are shops, great places to eat, and live entertainment venues. There are several museums with family-oriented themes to consider visiting.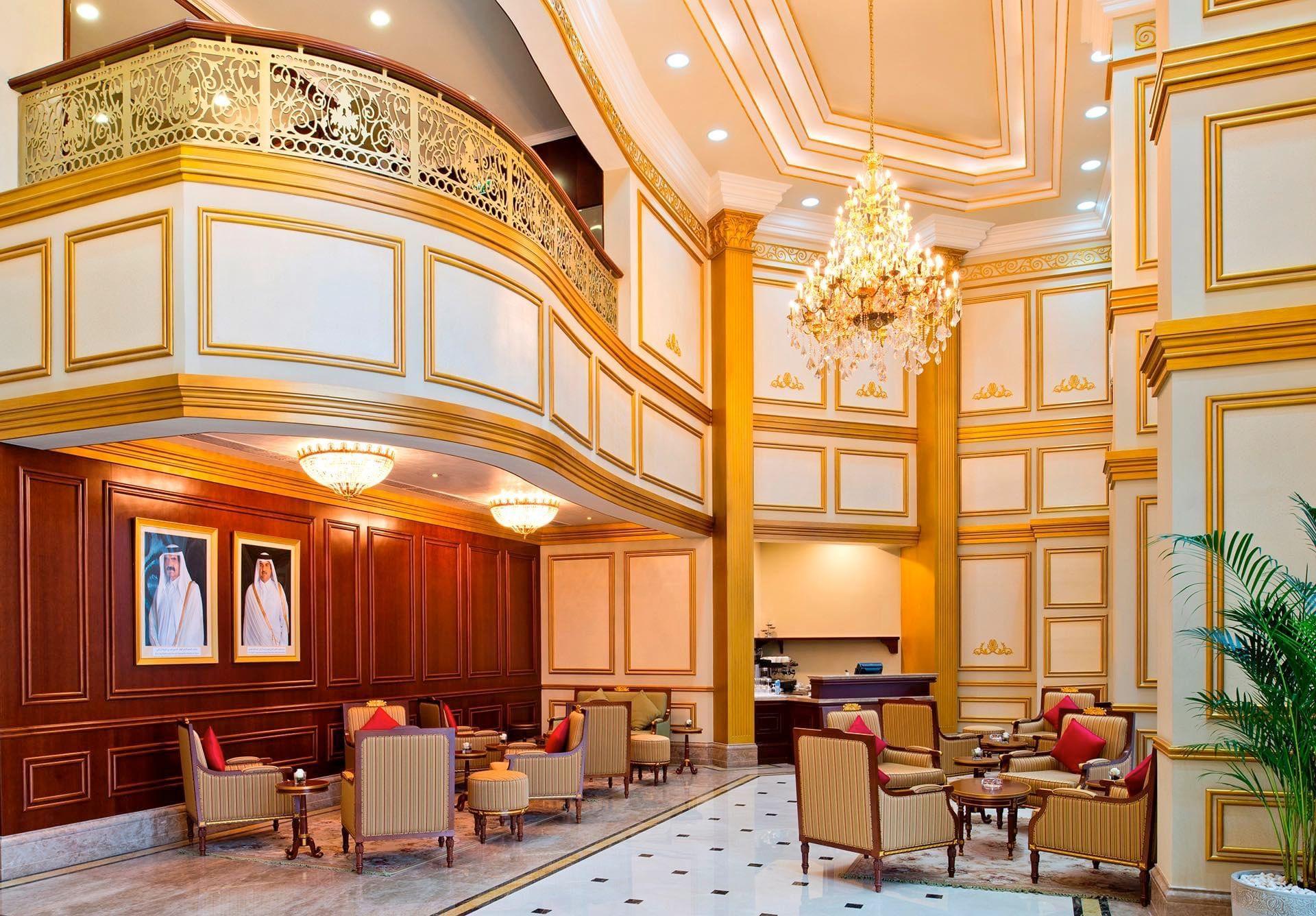 Image: The beautiful Warwick Doha is one of the best in the area, with plenty to see and explore.