The iconic W Abu Dhabi Yas Island is the epitome of style, luxury and comfort. All rooms are modern and feature those amenities that one would expect from a 5-star establishment. Great emphasis is placed on comfort in all accommodations. There are different lounge and dining options, as well as many opportunities to relax and simply immerse yourself in the surroundings. W Abu Dhabi Yas Island features a unique design and is spread over two buildings. It is situated in close proximity to popular amenities and attractions that often appeal to visitors.
The impressive Yas Marina is only 400 m from the hotel, Yas Links for a game of golf only 1.3 km, Yas Waterworld 2.3 km and Yas Mall 2.4 km. It is also close to Ferrari World, the Warner Bros Studios and various forms of entertainment. W Abu Dhabi Yas Island is connected to the mainland by a bridge and offers easy access to various places of interest and the city of Abu Dhabi. Abu Dhabi International Airport is only 8.5 km away, which takes no longer than a 15-minute drive, while a bus station nearby makes getting around easy. On-site limousines and other forms of transport can be arranged by contacting management.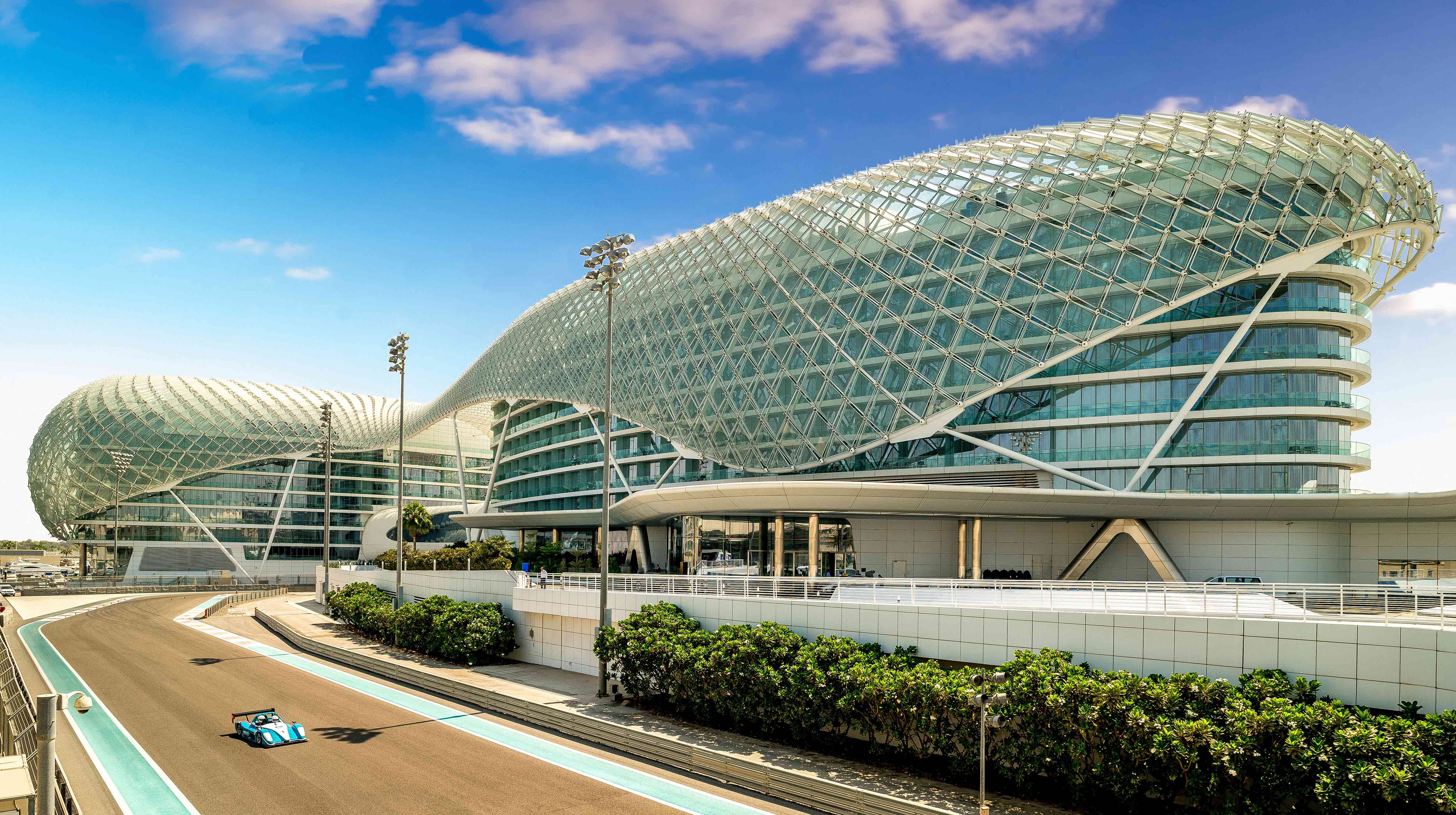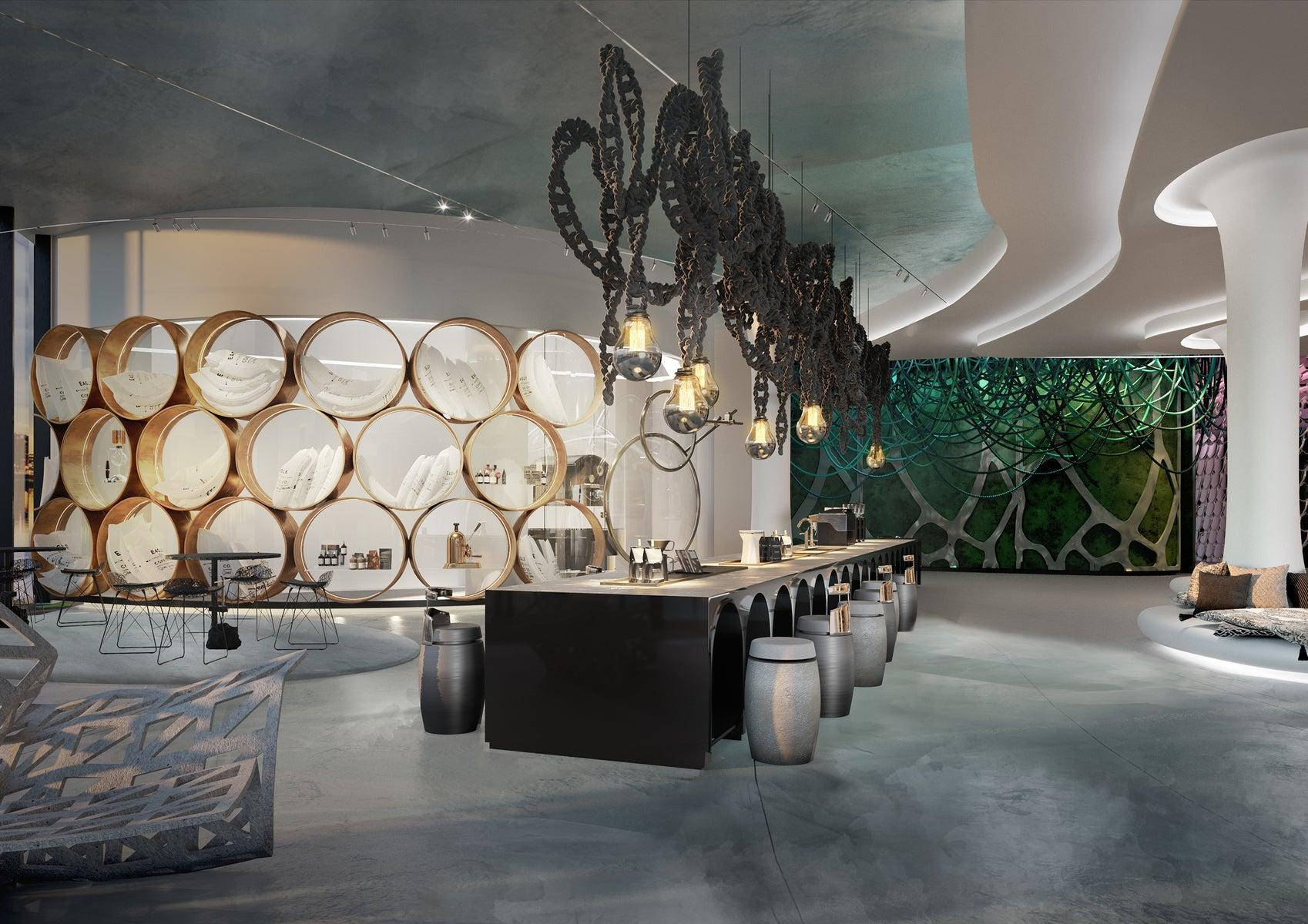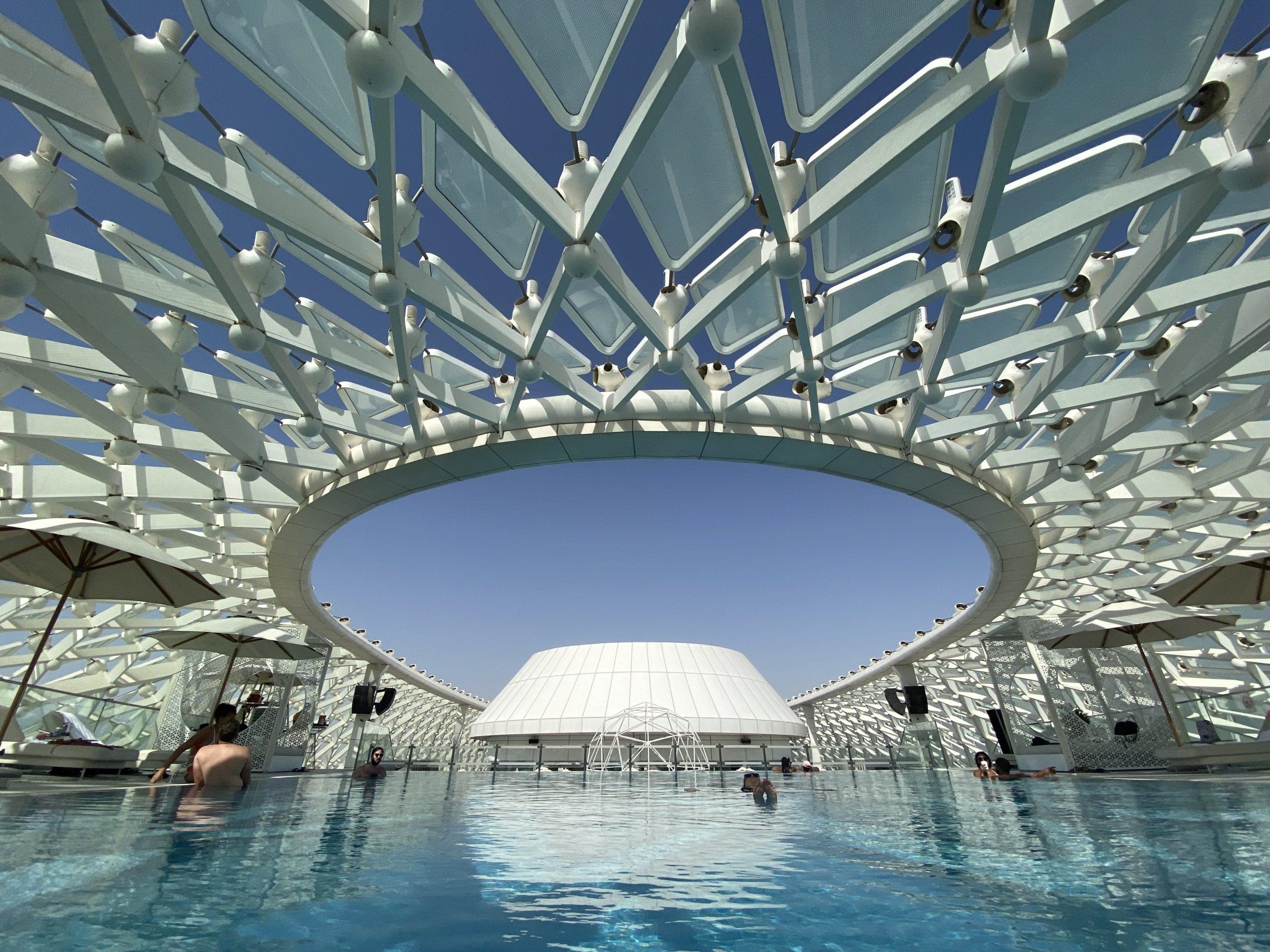 Why You Should Go There
W Abu Dhabi Yas Island makes an impression from the minute you set foot in the welcome area where friendly, professional staff meet you and make sure you are checked in with minimum fuss. The 499 guest rooms and suites are comfortable, stylishly furnished and offer lovely views of either the race track or the marina.
Great dining options in W Abu Dhabi Yas Island and nearby ensure that visitors have choices. Evening entertainment on site means you do not have to leave the hotel to enjoy a night out, and opportunities to relax at the swimming pools or the beach help make for a wonderful stay. Yas Beach is nearby for hours of fun in the sun. Families love it here. Guests at W Abu Dhabi Yas Island have complimentary access to the beach that also offers a bar, pool and dining section. A shuttle service ensures you get to and from the beach.
Ample dining options ensure that all guests are offered a lovely experience. At Garage, the fare is international and diverse. Dress Code is Smart Casual. At Roastery great brews are prepared, well complemented by a selection of confectionary and sweet treats. WET Deck is ideal for time on the rooftop while you sip on a cocktail and bite into a well-prepared sandwich, burger, seafood meal or other treat. W Lounge offers specially crafted beverages which are slowly enjoyed as you marvel at the views of the race track and marina.
Being away from home does not mean guests are unable to exercise or enjoy the touch of the soothing hands of a professional masseur/massage therapist. At W Abu Dhabi Yas Island visitors at this hotel can check in at FIT, the modern, fully equipped gym that features state-of-the-art machines and weights for an excellent workout. A visit to the Spa is often just what is needed after a busy day. The Spa has nine treatment rooms and a hammam.
W Abu Dhabi Yas Island offers great event spaces where guests can host conferences and functions. There are 26 flexible event rooms that can be booked, as well as studios with outdoor spaces where meetings can be held.
Accommodation
The 499 guest rooms and suites offer all the amenities one would associate with 5-star luxury. Plush bedding and elegant décor are standard throughout. The floor-to-ceiling windows, through which guests can marvel at breath-taking views, let in lots of natural light. Complimentary Wi-Fi, LCD TV, iPod docking stations and modern bathrooms are some of the features. So are air-conditioning, heating, and facilities for guests with disabilities.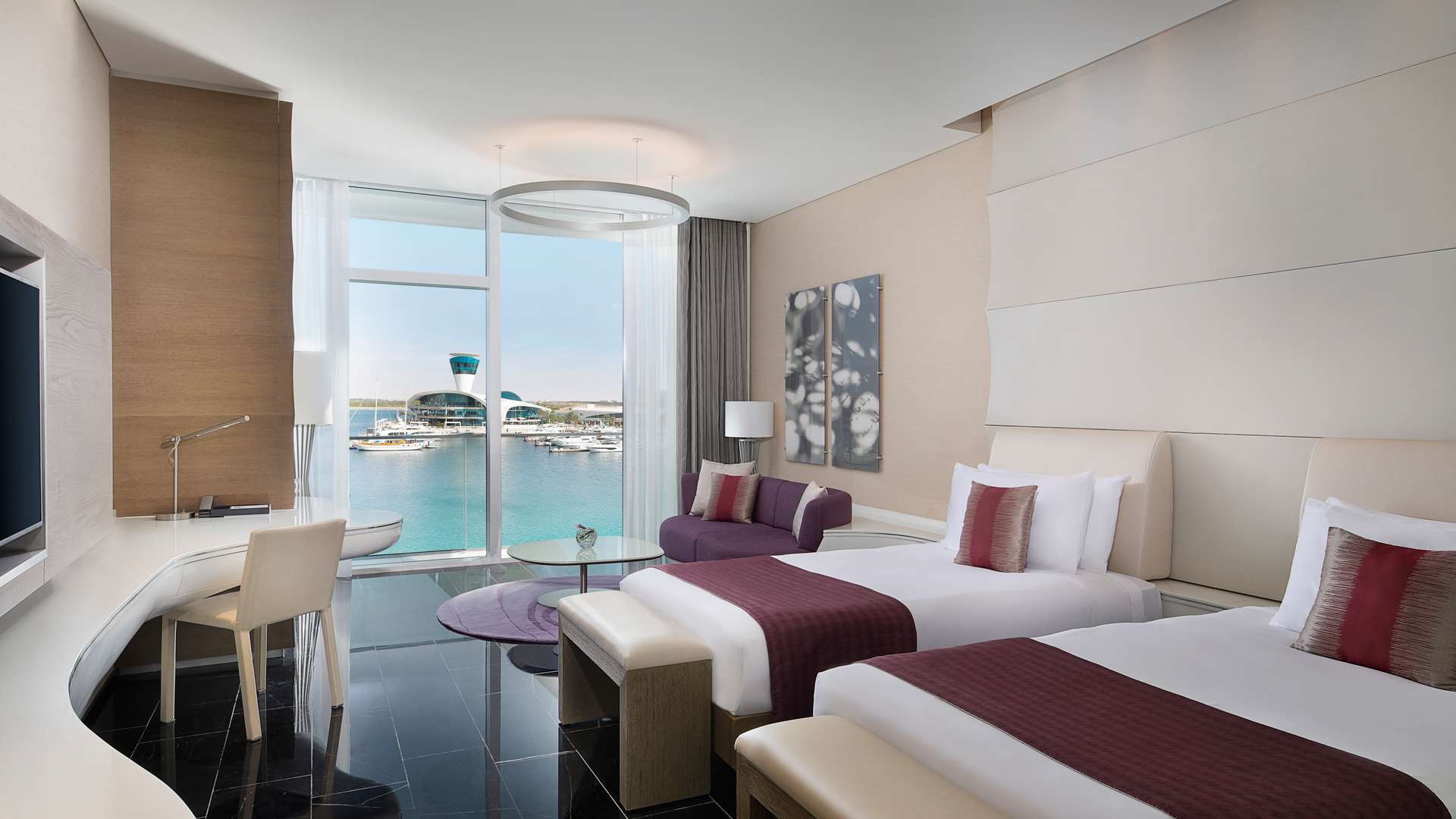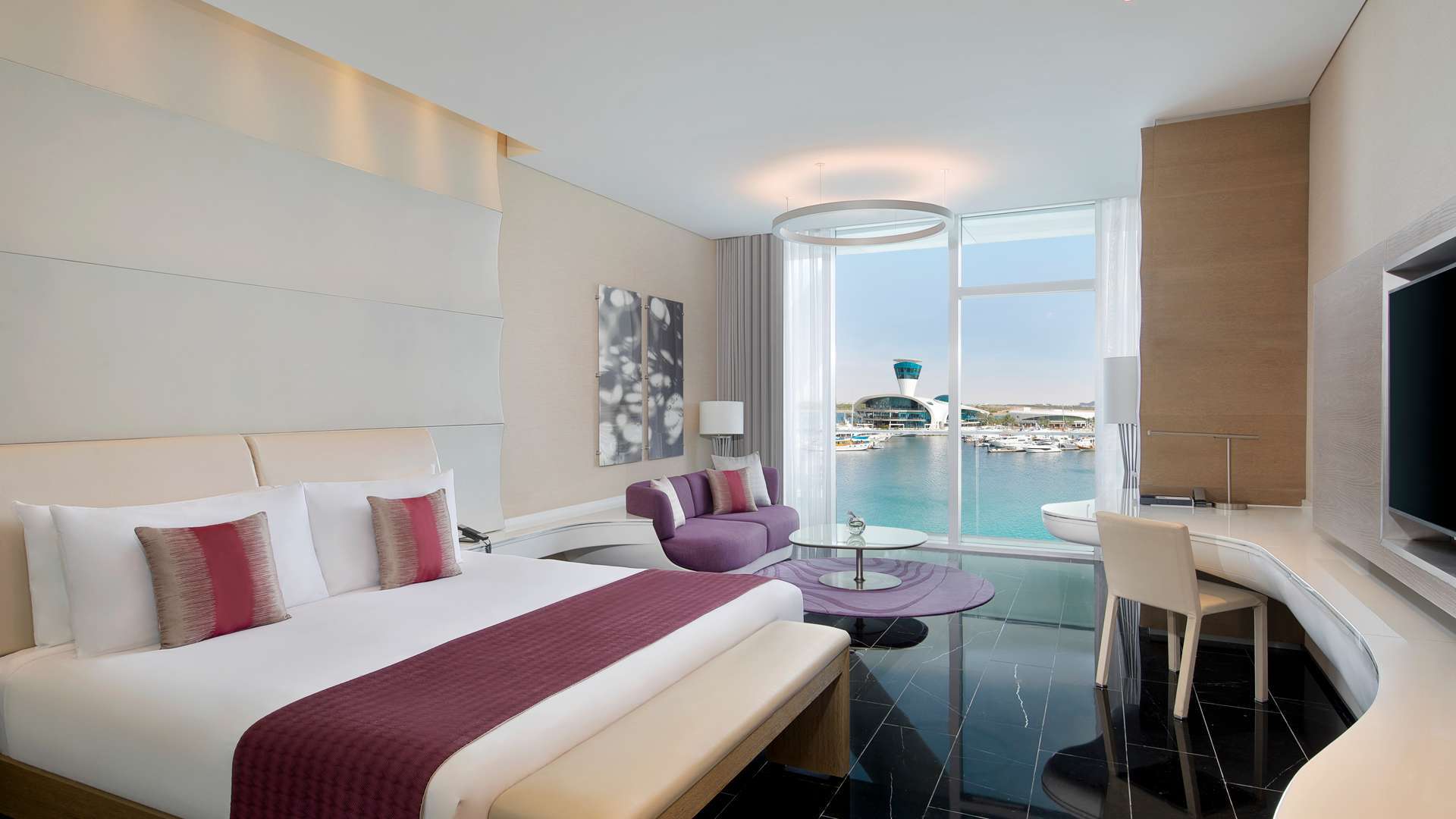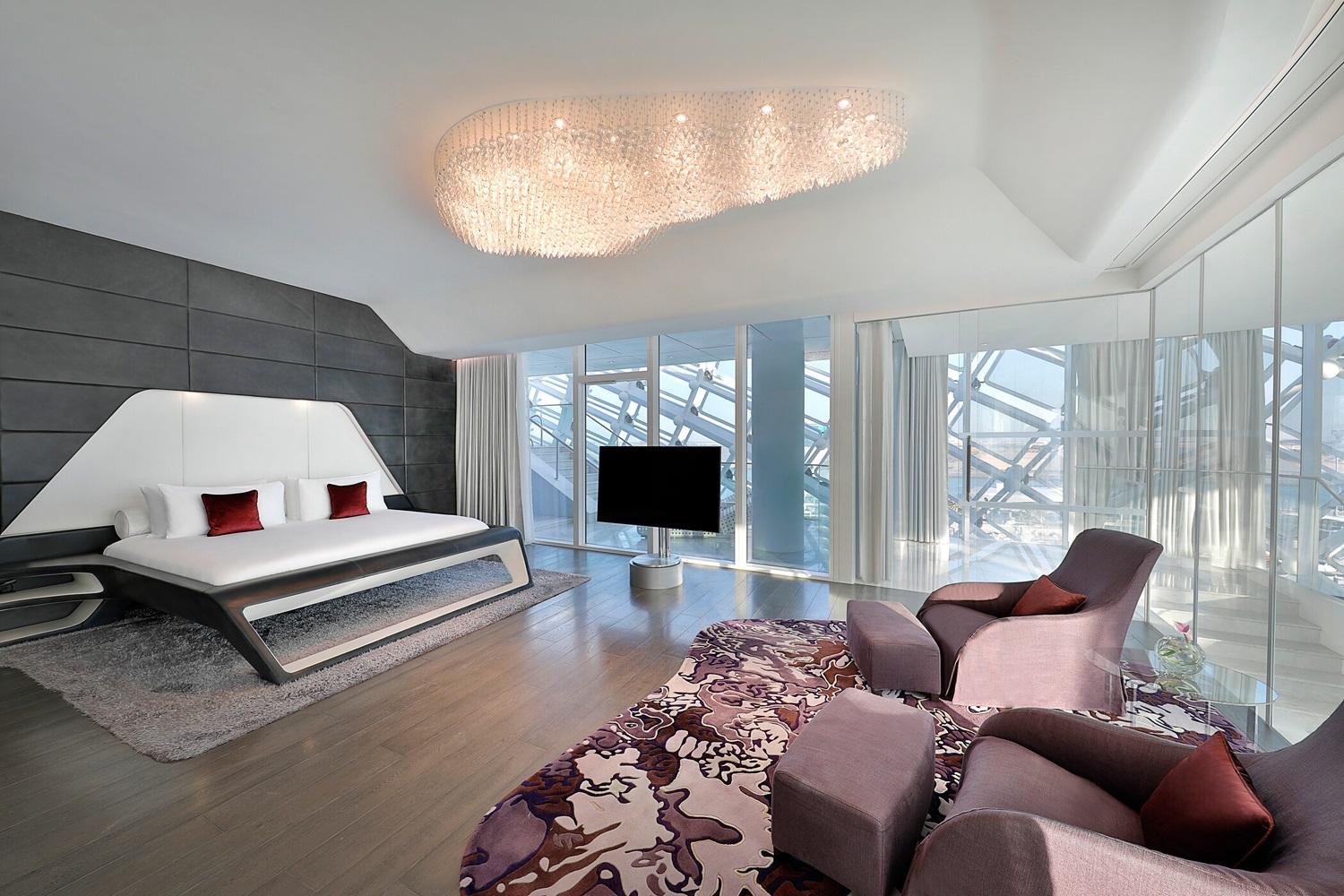 Choices range from their selection of Wonderful Guest Rooms featuring either 1 King Bed or two Twin/Single Beds to their Marvellous and Spectacular choices, as well as the Fabulous or WOW option. Daily house cleaning services are included, with ironing and dry cleaning available at an additional fee.
Executive Club Lounge and Kids Club
W Abu Dhabi Yas Island features a lovely Kids Club, but unfortunately there is no Executive Club Lounge.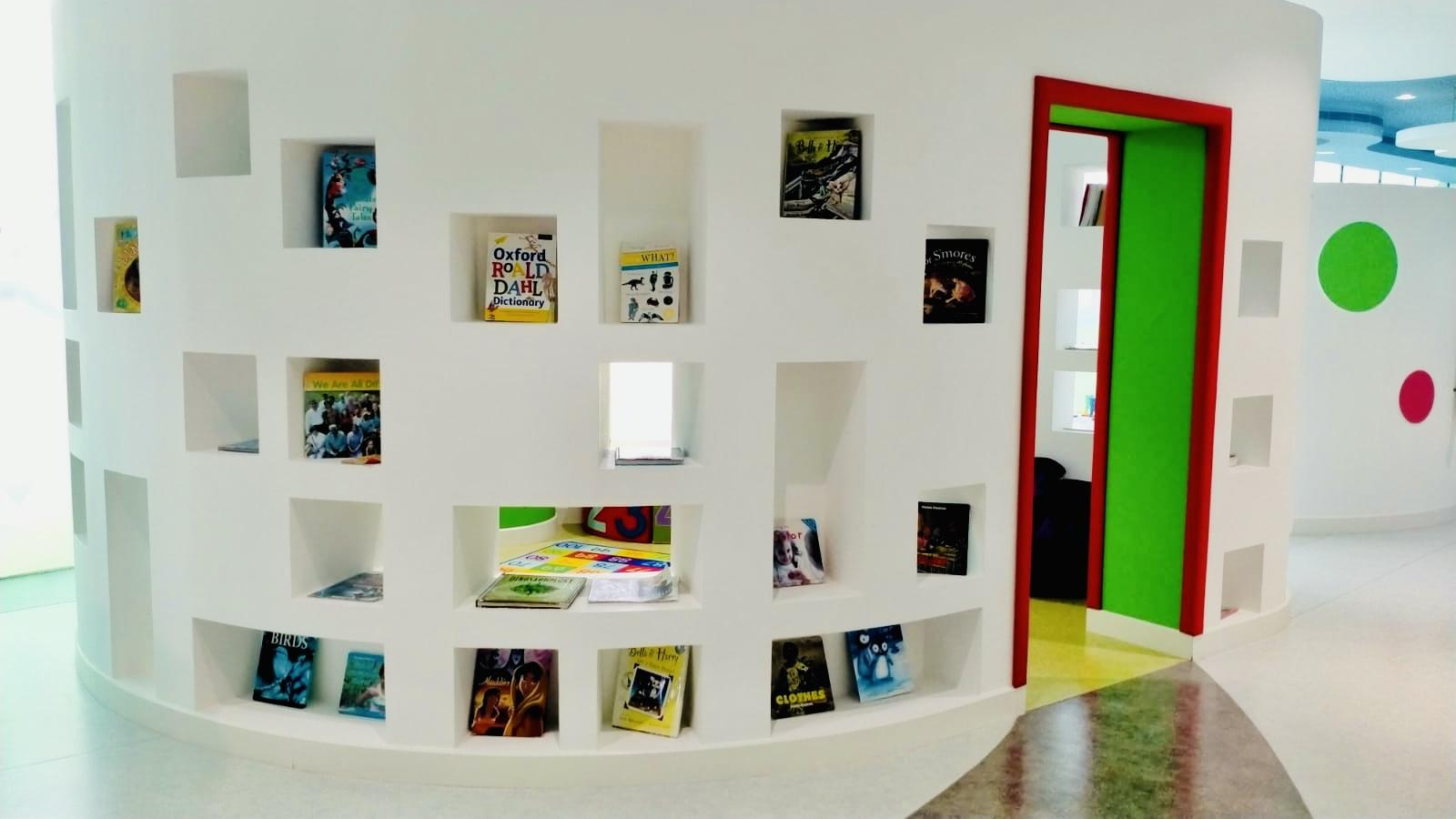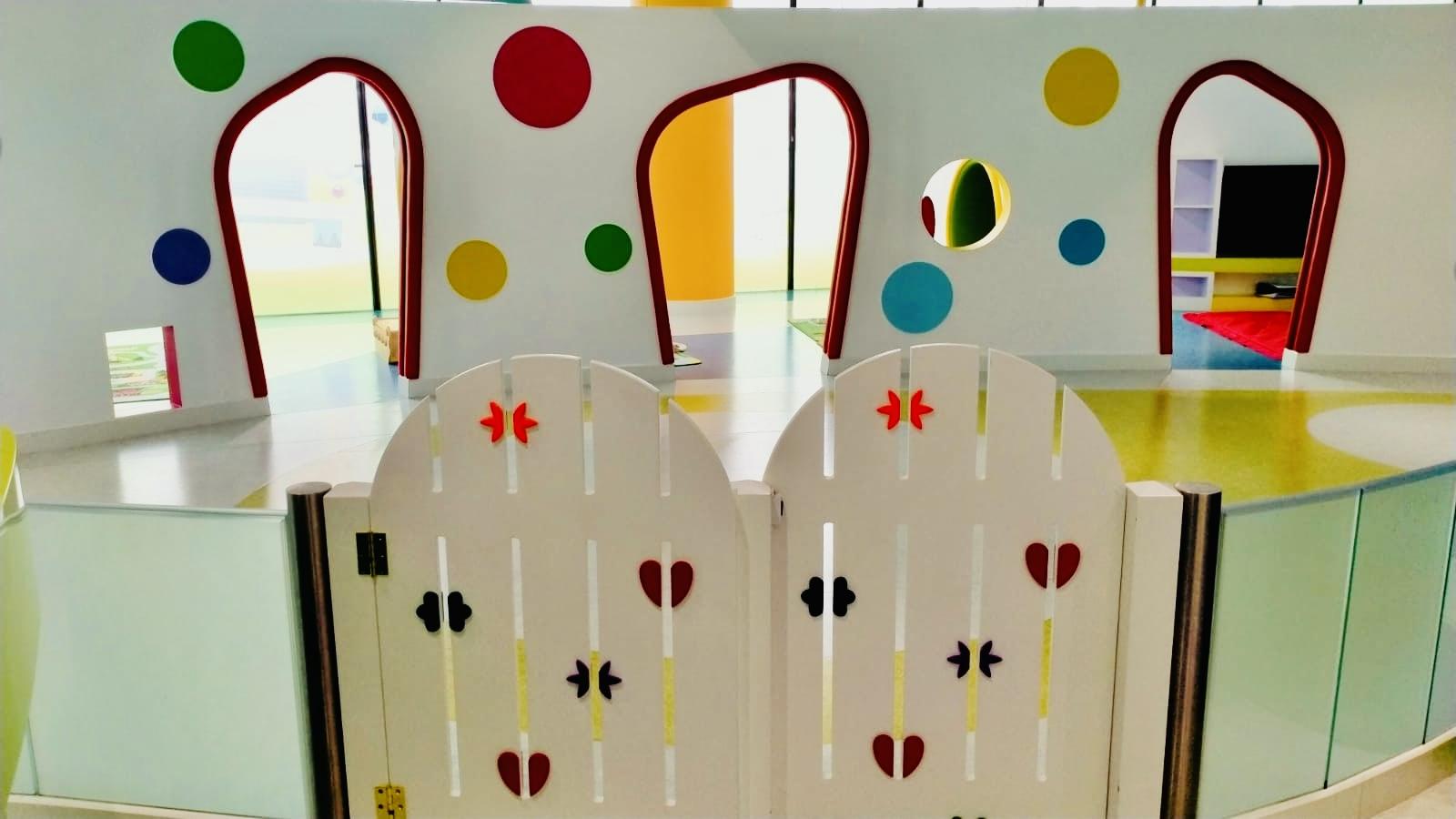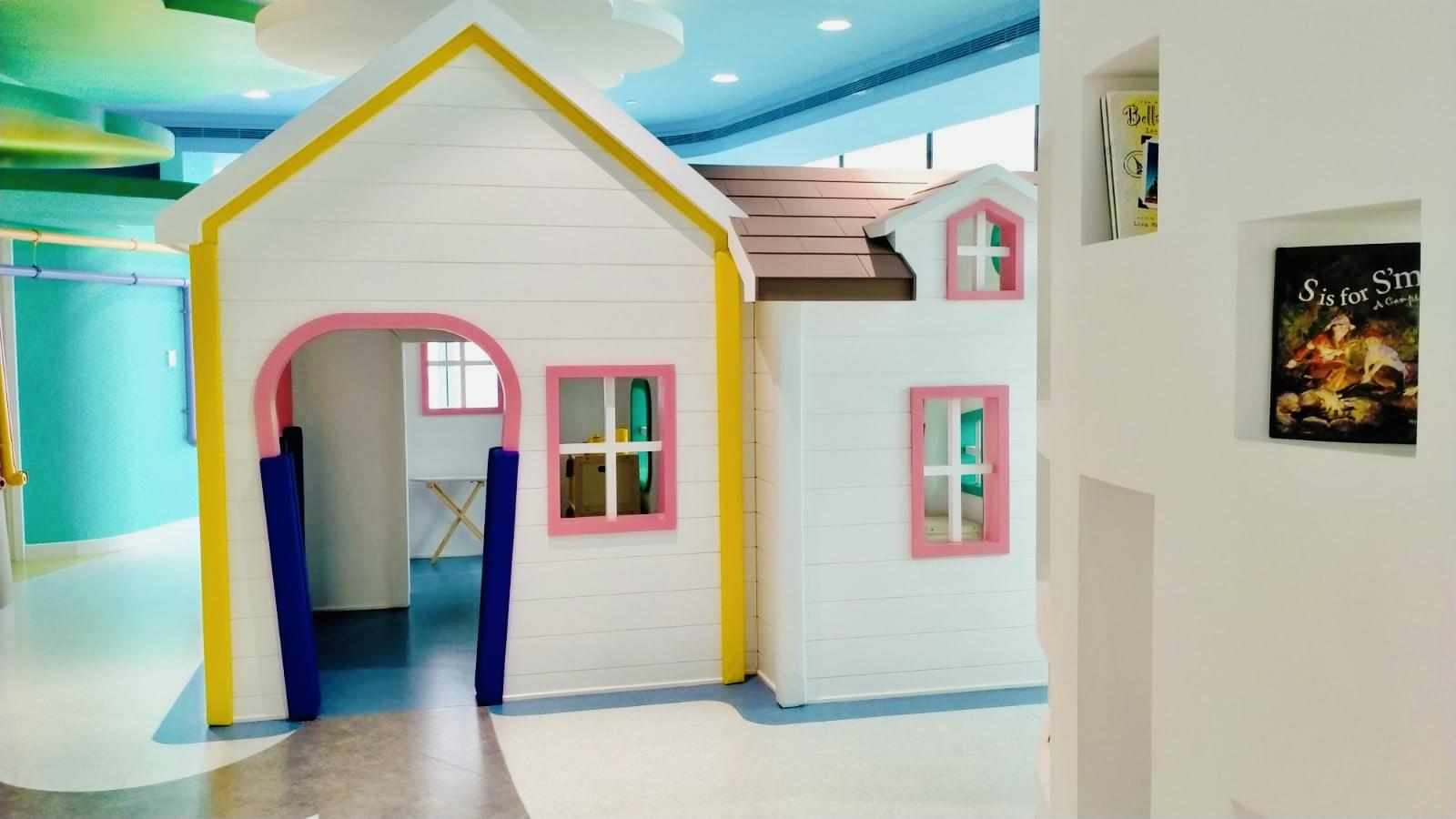 The Kids Club is located on the 7th floor in the Marina Building and is referred to as the Kids Zone. Whilst in the care of trained staff, the young ones are treated to different games and opportunities to meet other kids around their own age. You can read about their Kids Club by clicking on the button below:
W Abu Dhabi Yas Island - Kids Club