The Kids Club at the Grand Hyatt Dubai hotel, known as The Kidz Club, is open daily from 11am to 8pm with no prior reservation needed when taking part in any of the activities. The Kidz Club caters to children aged five to twelve years of age, while children aged four and under are welcome, when accompanied by an adult.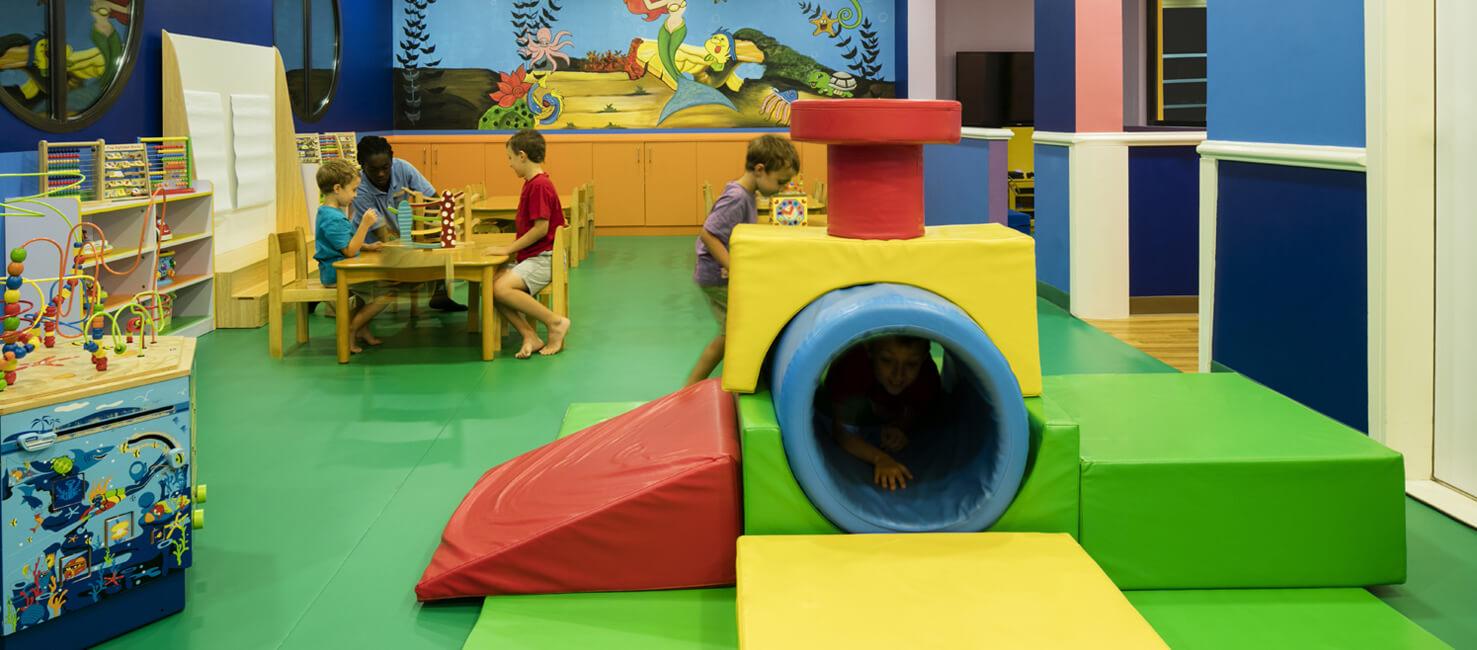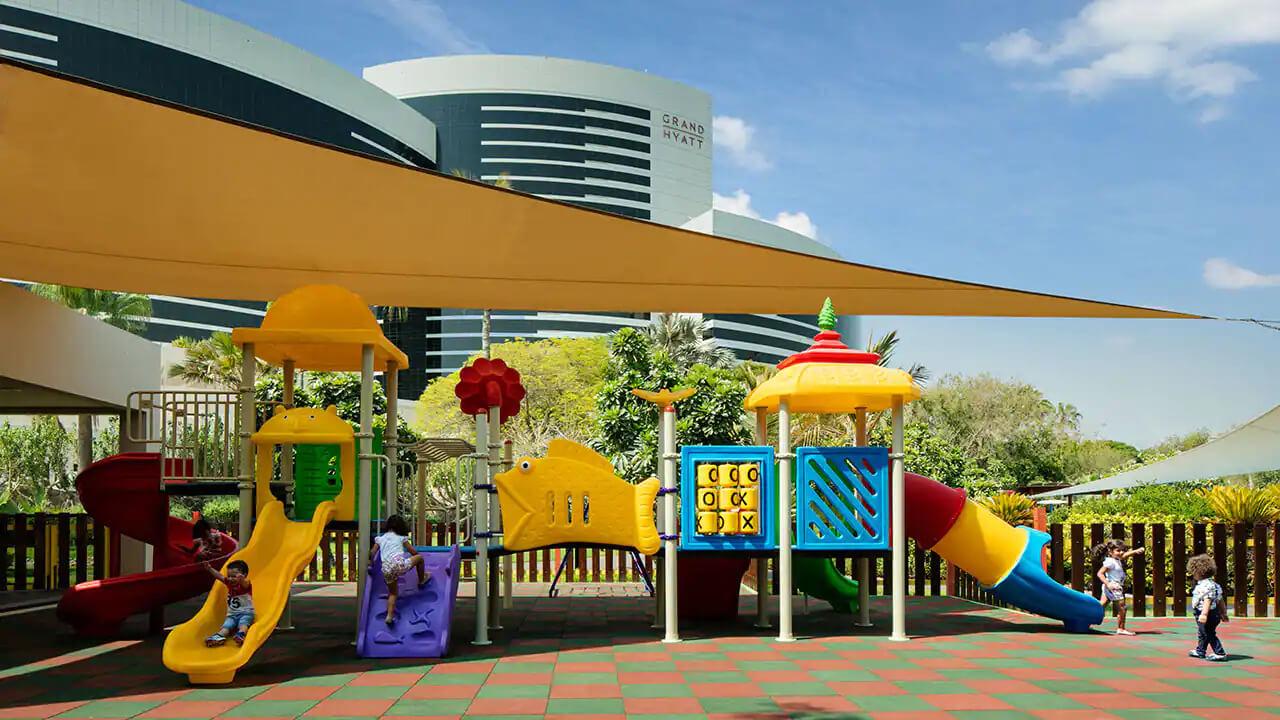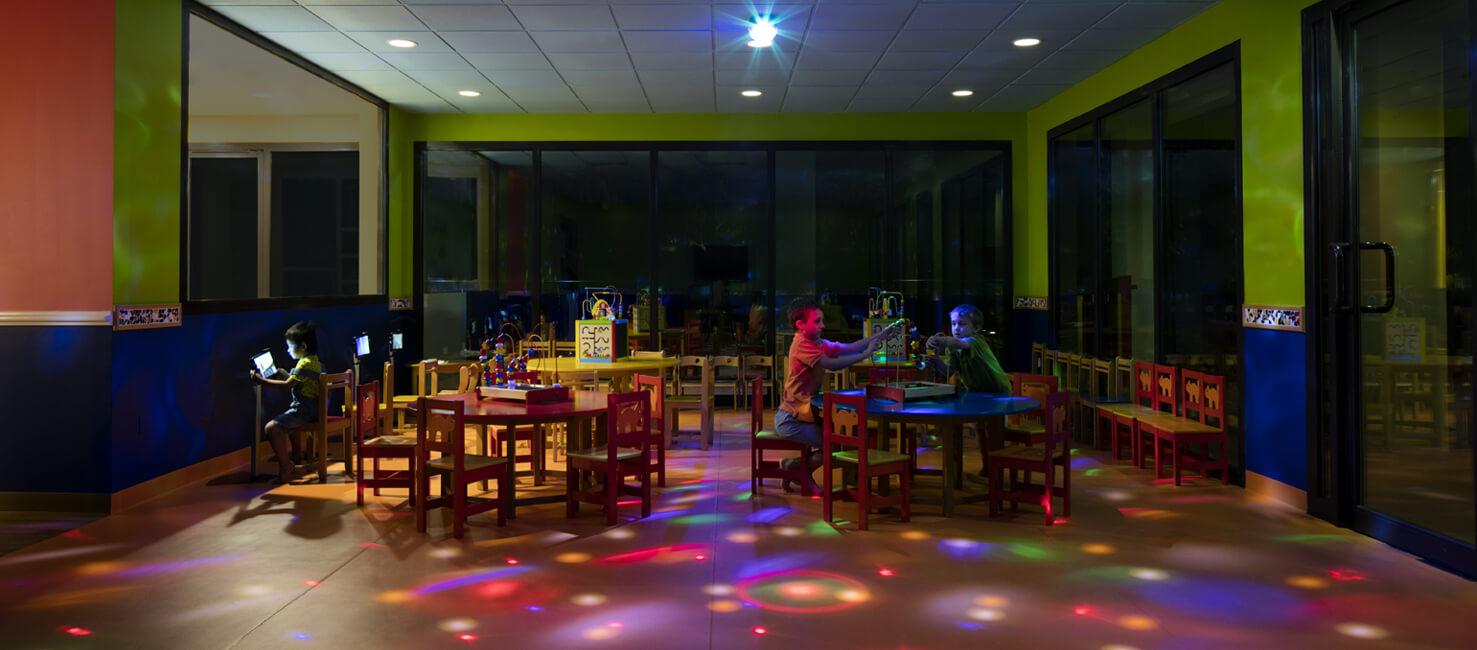 Choice of Activities for Younger Guests
The Kidz Club at the Grand Hyatt Dubai hotel offers a full range of fun activities for younger guests, keeping them entertained for hours. From indoor social games, arts and crafts and interactive screens to outdoor games, which include football and swimming. A full schedule is available from the Kidz Club reception on arrival, as it is regularly changing, ensuring children don't get bored.
Children aged four and below are welcome in the Kidz Club when accompanied by a parent or guardian free of charge. Children aged five to twelve are welcome any time at a charge of 85AED per day.  The Kidz Club at the Grand Hyatt Dubai Hotel offers seven team members who are experienced in child minding, ensuring children remain engaged, entertained and safe throughout their stay in the area.
The KidZ Club is a place to learn and explore with imaginative arts and crafts, interactive storytelling, cooking, duck feeding and more. There is always a host of activities to choose from. This is a drop off and pick up service with parents and guardians not allowed in the Kidz Club, unless they are accompanying a child under the age of four.
Exciting Space for Children of All Ages
The attentive and qualified team at the Kidz Club at the Grand Hyatt Dubai Hotel, ensure that every child remains safe and secure, enabling parents to drop them off and enjoy the facilities the hotel has to offer with confidence. The bright and open space offers a soft play area, an abundance of games and toys, interactive tablets with learning games and plenty of tables and chairs where children can do arts and crafts, draw and paint.
The outdoor jungle gym is supervised and shaded, enabling children to let off some steam, make new friends and enjoy their stay.
For parents that want a quiet and romantic dinner, there is babysitting services available. Please note you must advise the housekeeping department at least twenty four hours in advance. The hotel accommodates two children with one babysitter at 70AED per hour up to 11.59pm, thereafter it is increased to 90AED per hour.