The Hilton Abu Dhabi Yas Island Executive Club Lounge offers spectacular views of Yas Island from the full-sized windows. This Executive Club Lounge is exclusive to Club Level guests only, offering a number of culinary and beverage delights, including:
Breakfast is served daily from 7am to 11am
Nuts, soft beverages and coffee are offered all day from 7am to 9pm
Afternoon tea is served from 3pm to 5pm
Happy Hour takes place each day from 6pm to 8pm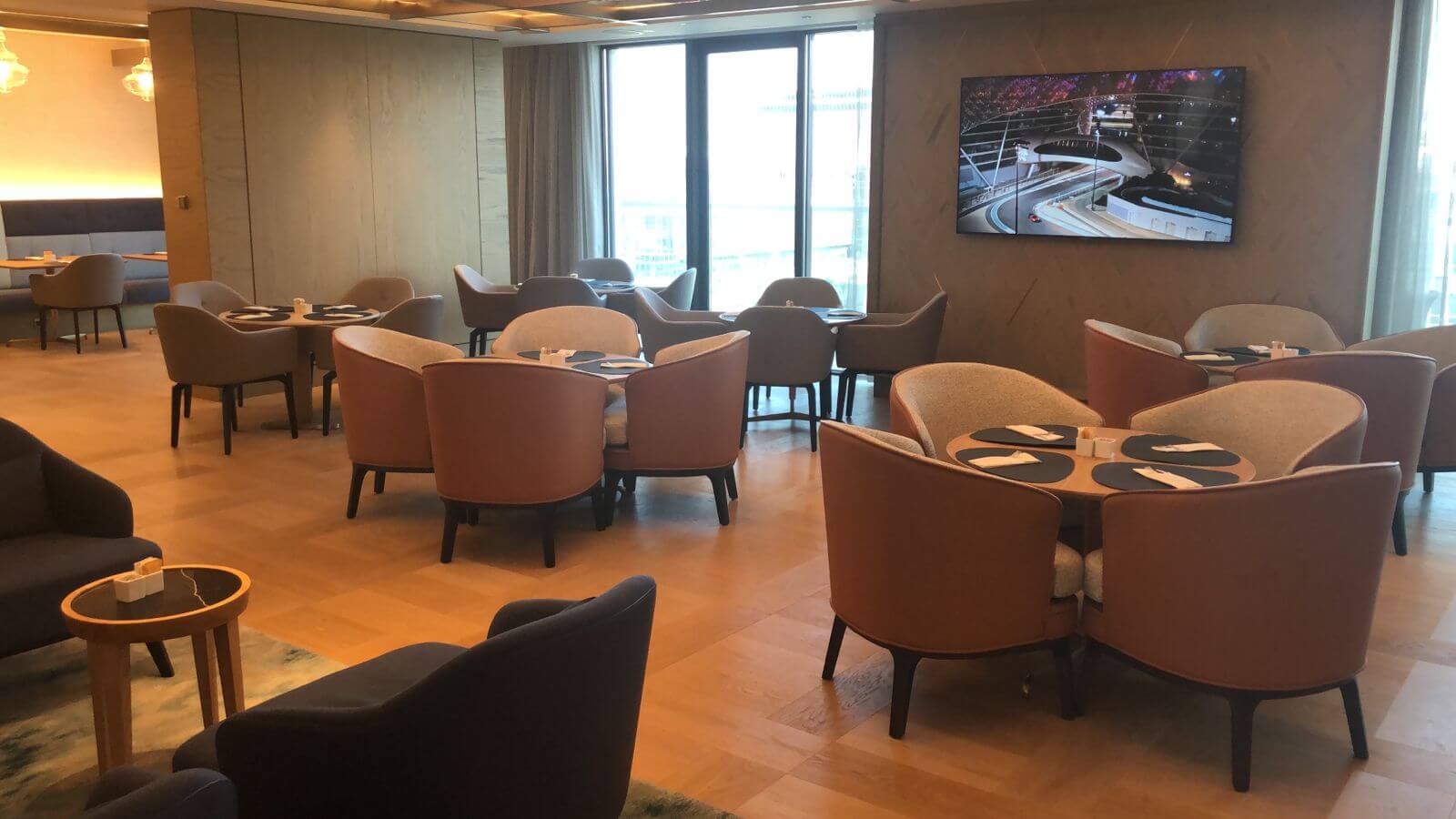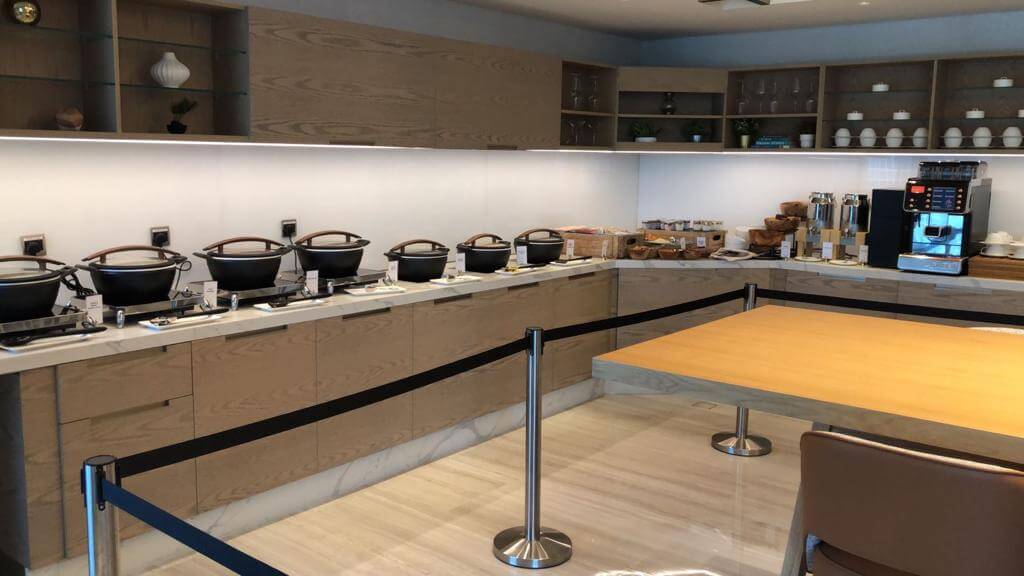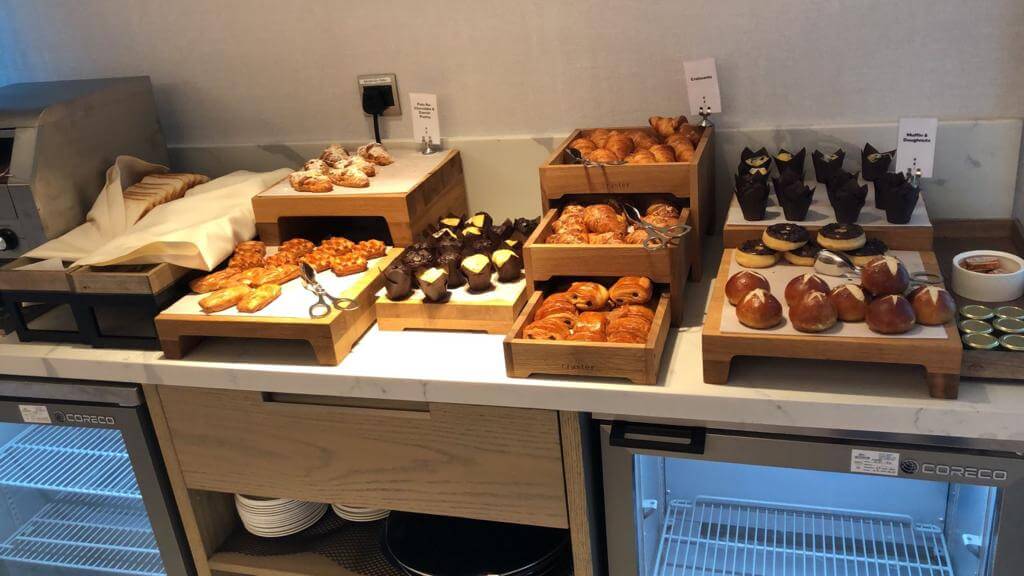 Exclusive Executive Club Lounge with Spectacular Yas Island Views
The Executive Club Lounge is a welcome addition to your stay at the Hilton Abu Dhabi Yas Island Resort, offering spectacular Yas Island views and a range of culinary delights and a large beverage selection. Breakfast is a continental style breakfast with a fresh egg selection, while afternoon tea is soft beverages, tea and coffee, a selection of two mini sandwiches, along with nuts and a whole fruit selection.  Happy Hour, which takes place from 6pm to 8pm includes alcoholic beverages, teas and coffees, soft drinks, hot canapes, cold canapes and a desert selection.
Guests making use of the Executive Club Lounge enjoy high quality services from the experienced team, from serving them a hot cup of coffee in the morning while checking your emails to providing you with a pre-dinner drink as you watch the sun set over Yas Island. The skilled team are knowledgeable and focus on first class service, offering a personalised and enjoyable experience when using this facility. They are able to make recommendations, assisting with any information you need, whether you need assistance in the hotel or you want to explore some of the sights.
Luxurious Space – Comfort and Elegance At Its Best
The Hilton Abu Dhabi Yas Island Executive Club Lounge is for Club Level guests only, offering a luxurious space with ample tables and chairs where guests can relax, update their social media pages or enjoy the sunset. Free wireless internet is provided along with a range of beverages and culinary delights by the top-class chefs.
Walking into the club lounge offers sheer luxury with warm carpeting and full-sized windows that provide the most amazing views. The food island is constantly being topped up to ensure that everyone gets more than enough to eat when making use of these facilities. The team of chefs are always willing to go the extra mile, especially when it comes to special dietary requirements.
For parents wanting to make use of the Executive Club Lounge during their stay, they will be happy to know that children are allowed, but must be accompanied by an adult at all times. From the mouth-watering meals to the relaxed atmosphere and open and light spaces, upgrading to a Club Level room is worth the money when staying at The Hilton Abu Dhabi Yas Island Resort.