One of the city's top hotels, Hilton Dubai Jumeirah is an example of what true luxury in a setting that blends sensational views of the ocean and nearby places of interest with a locale to offer guests easy access to different amenities, is about. This outstanding hotel offers true 5-star luxury and friendly, professional service that guests often return to.
The location on Dubai's famous The Walk at Jumeirah Beach Residence is ideal for both the holidaymaker to lose themselves in endless hours of shopping and for the professional that wants easy access to the city's business district, alternatively to take advantage of the opportunities to avail themselves of the amenities offered inside the hotel which are perfect for hosting events of varied nature.
A choice of twelve restaurants and bars for the connoisseur to sample some fine foods and drinks to satisfy every taste and preference adds to the appeal Hilton Dubai Jumeirah has held for guests ever since it first opened its doors. Enclosed by a private beach the sparkling temperature-controlled swimming pool is located within lush, perfectly landscaped gardens, and in close proximity to the white sands of the Persian Gulf shoreline for those that would rather partake of a choice of water activities or lying in the sun. Choices to ensure guests are offered only the best of what Dubai hotels have to offer, are varied with a strong emphasis on quality, exemplary service and attention to detail.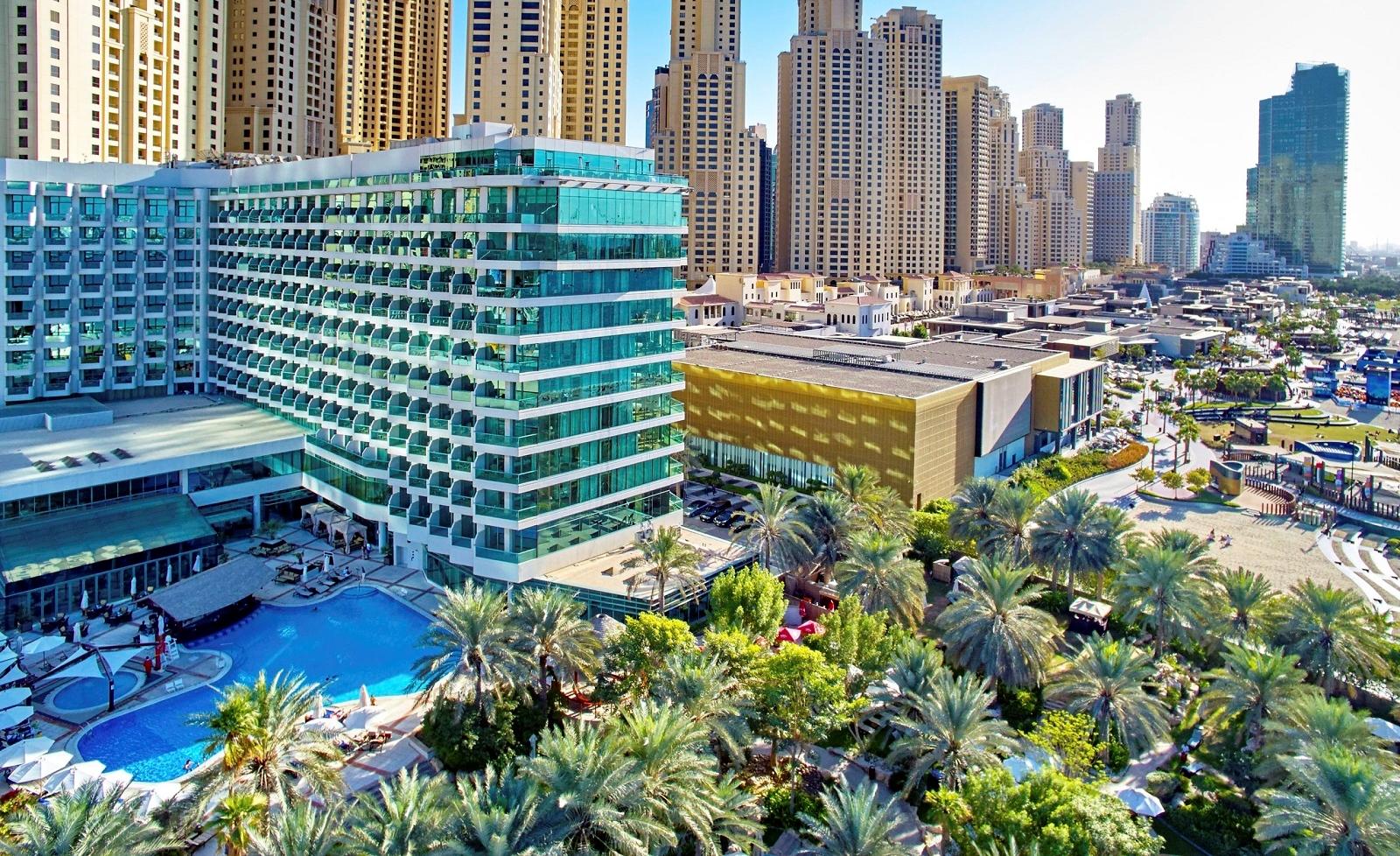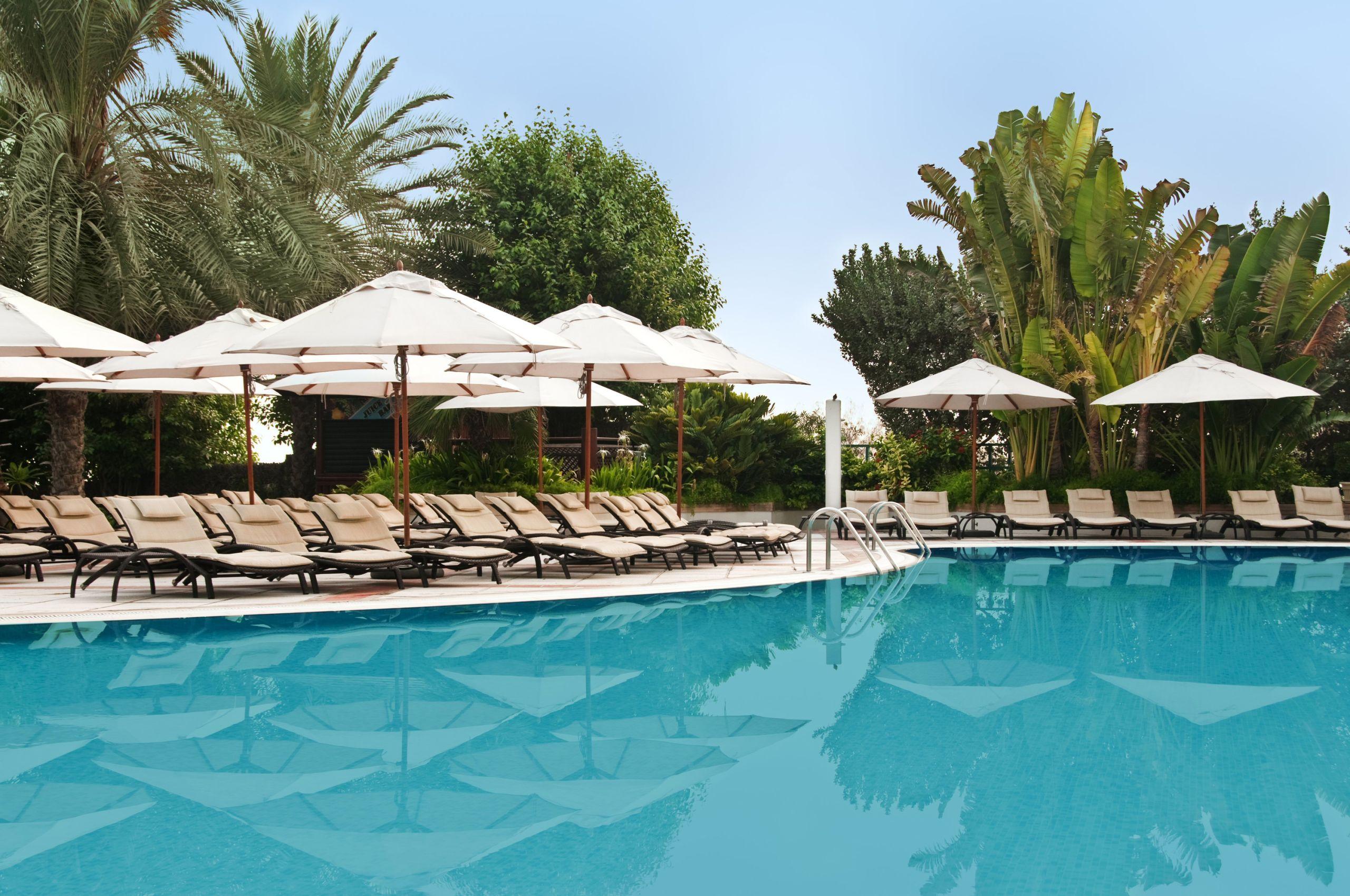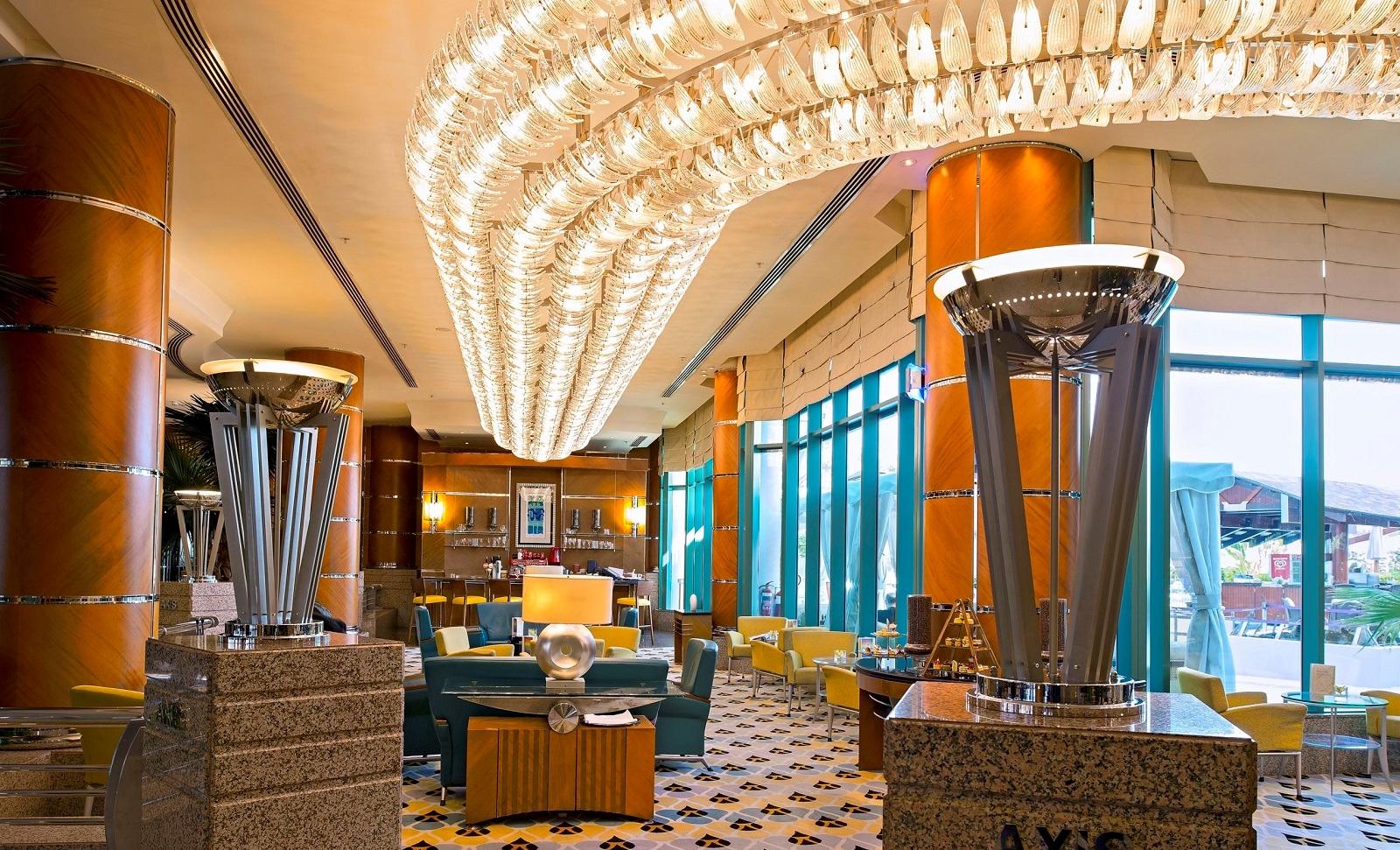 Why You Should Go There
Hilton Dubai Jumeirah offers a selection of rooms and suites to choose from to suit your profile and requirements. Enjoy either full or partial views of Ain Dubai, the world's largest and most famous Ferris Wheel, or of the modern architecture that the Dubai Marina is known for; otherwise simply marvel at the stretches of beach and the magnificent sunsets from, for example, the bar on the 34th floor. Rooms are lavish and bathrooms ultra-modern, offering luxury amenities and accessories to add that special touch.
Outstanding culinary experiences ensure that the connoisseur can choose from different award-winning restaurants that serve great choices all meticulously prepared by experienced chefs and staff. Vero is mentioned for their high-quality Italian cuisine, Vero Sky bar for its dazzling views over The Palm and Arabian Gulf as you sip away on one of the cocktails on offer, McGettigan's for traditional Irish food and burgers as you enjoy large-screen live sports from around the globe, and Trader Vic's for authentic Polynesian cuisine. More choices include Oceana for seafood, Mango Tree Thai Bistro for excellent variety and Wavebreaker for mouth-watering treats as you relax at this beachside bar.
Ample opportunity to keep in shape and be pampered ensures that guests are offered time to exercise, or to relax and align body and mind once more as they visit the state-of-the-art gym and excellent spa facility that Hilton Dubai Jumeirah is known for. Different packages ensure that everyone is offered a treatment to suit their needs and expectations right from sea shell body massages to exfoliating treatments in one of six treatment areas.
Once you tire of relaxing at Hilton Dubai Jumeirah's private beach get ready for some snorkelling or relax at one of two sparkling pools. Various nearby attractions ensure that nobody gets bored. Visit Ain Dubai only 1km away, or enjoy an excursion at The Walk at JBR, a 10-minute stroll to Dubai Marina Metro Station, or book one of the daily shuttles to take you to the Mall of the Emirates.
For those arriving in their own transport it is mentioned that free parking on-site is available when booked with management. Standard amenities further include free Wi-Fi everywhere, daily housekeeping, access to a business centre, room service when required, as well as currency exchange facilities, and with various opportunities for singles, couples and families to enjoy different forms of entertainment.
Accommodation
Accommodation to suit many demands and expectations is luxurious and tasteful, with choices ranging from Deluxe Rooms and Executive Rooms with breath-taking Sea Views, some with extra-large double beds and others with two double beds, to Family Suites that cater to the needs of guests with kids. Some options ensure connecting rooms, with balconies off all rooms.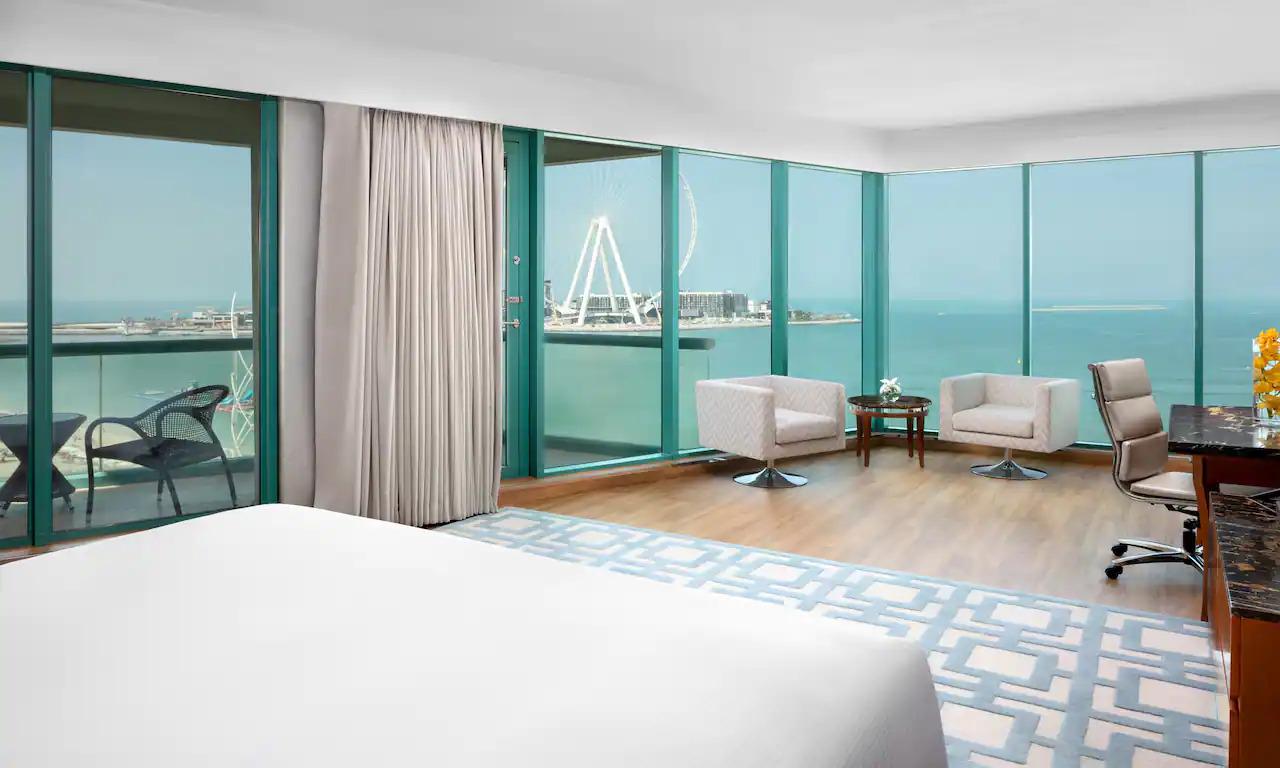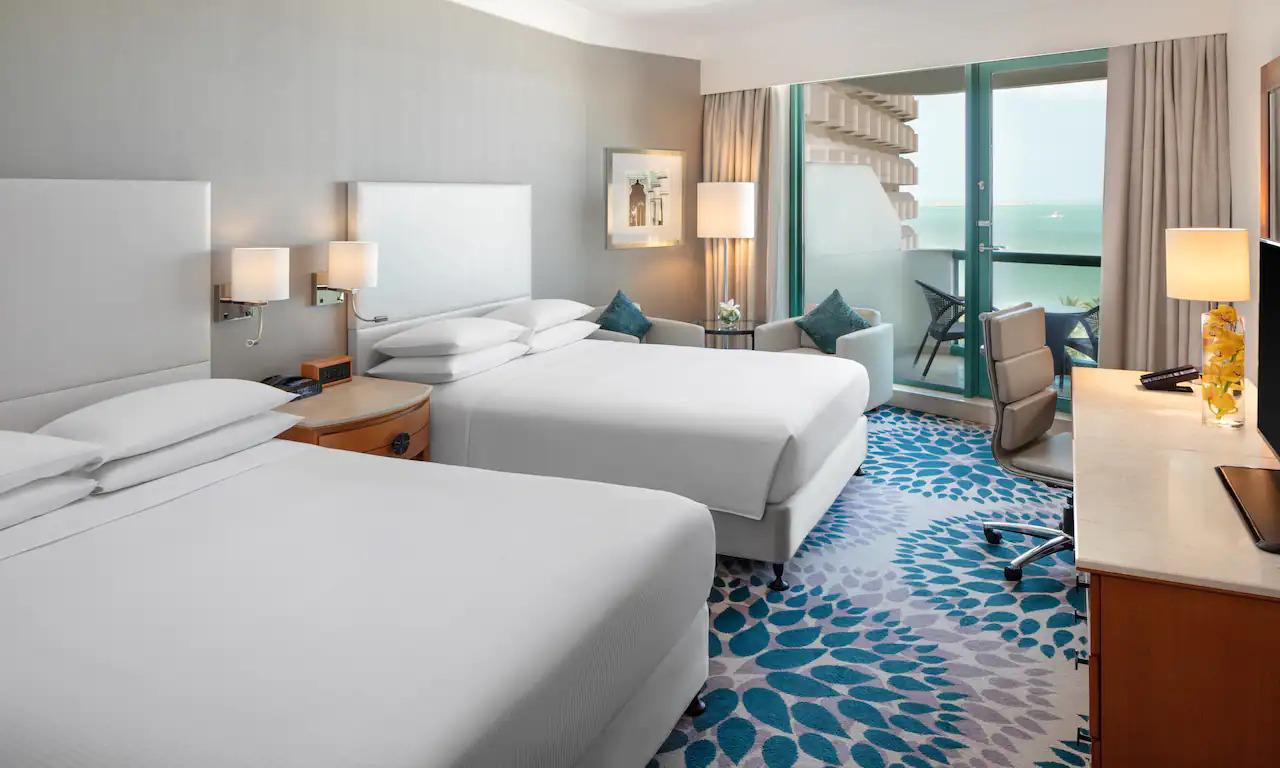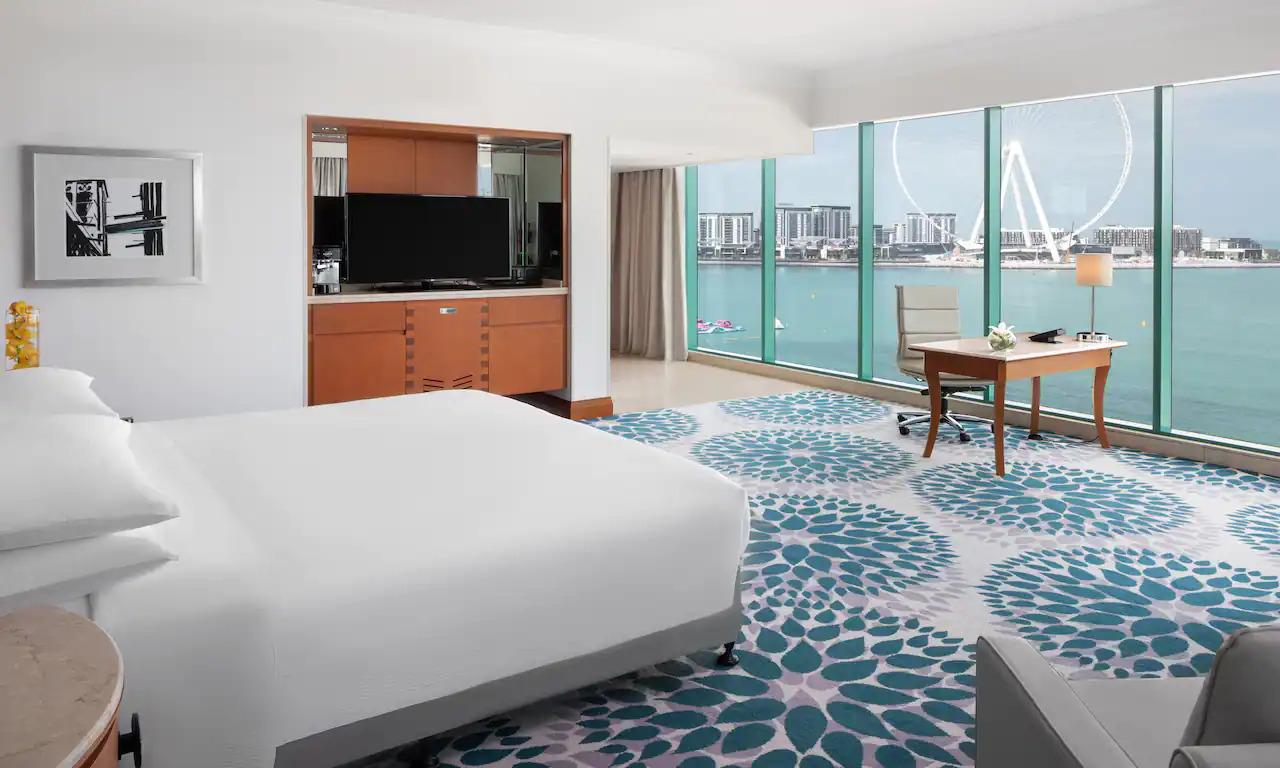 Air conditioning in rooms, car hire services that can be arranged, barber/ beauty shops on-site, room service, accessibility for guests in wheelchairs, access to all pools free of charge, great, attentive concierge service and express check-in and –out assistance all add to the excellent profile of the Hilton Dubai Jumeirah.
Executive Club Lounge and Kids Club
Guests that upgrade to Executive Club Lounge level will not be disappointed as Hilton Dubai Jumeirah offers a great Executive Club Lounge, as well an excellent Kids Club for the young ones.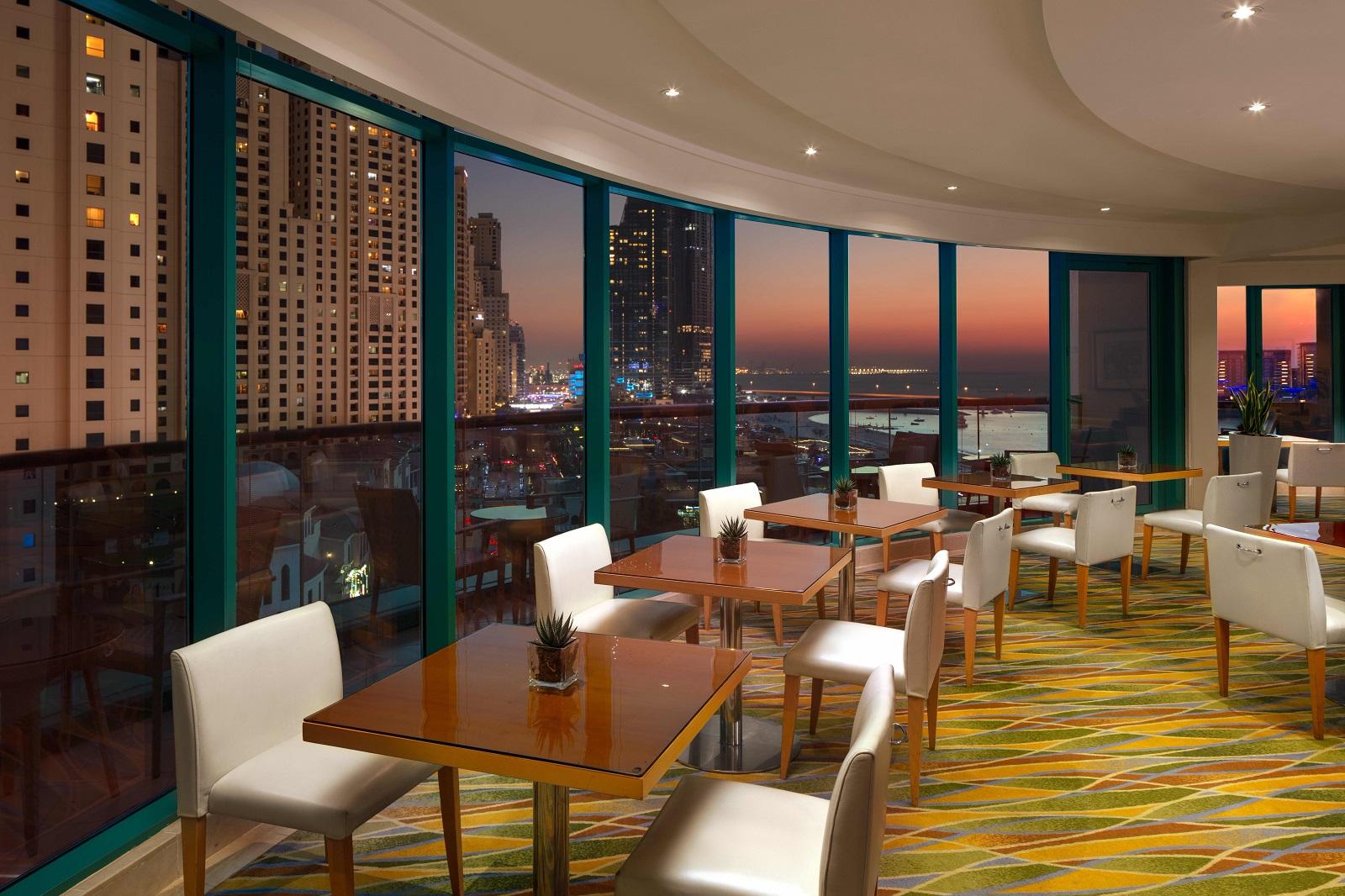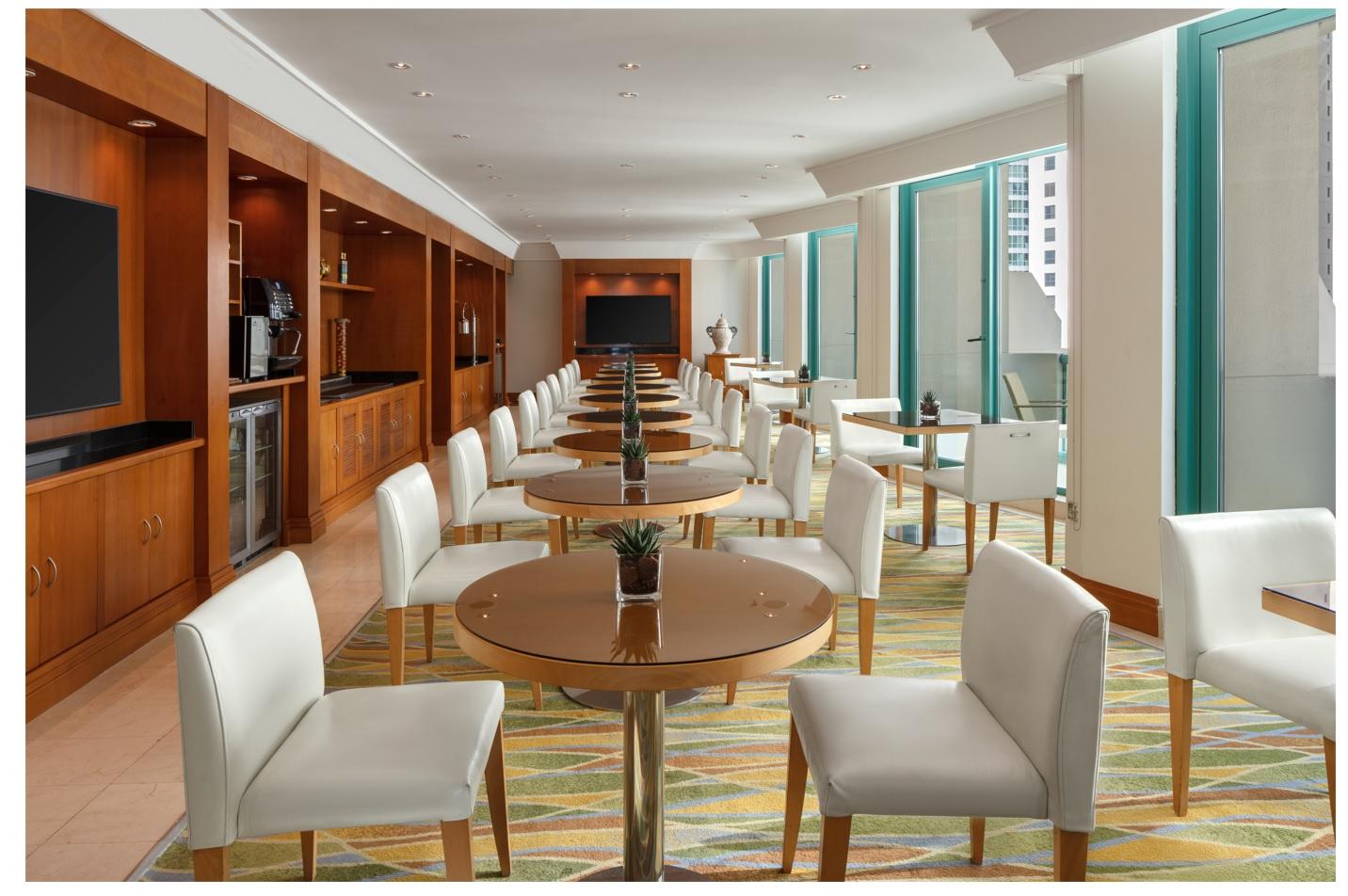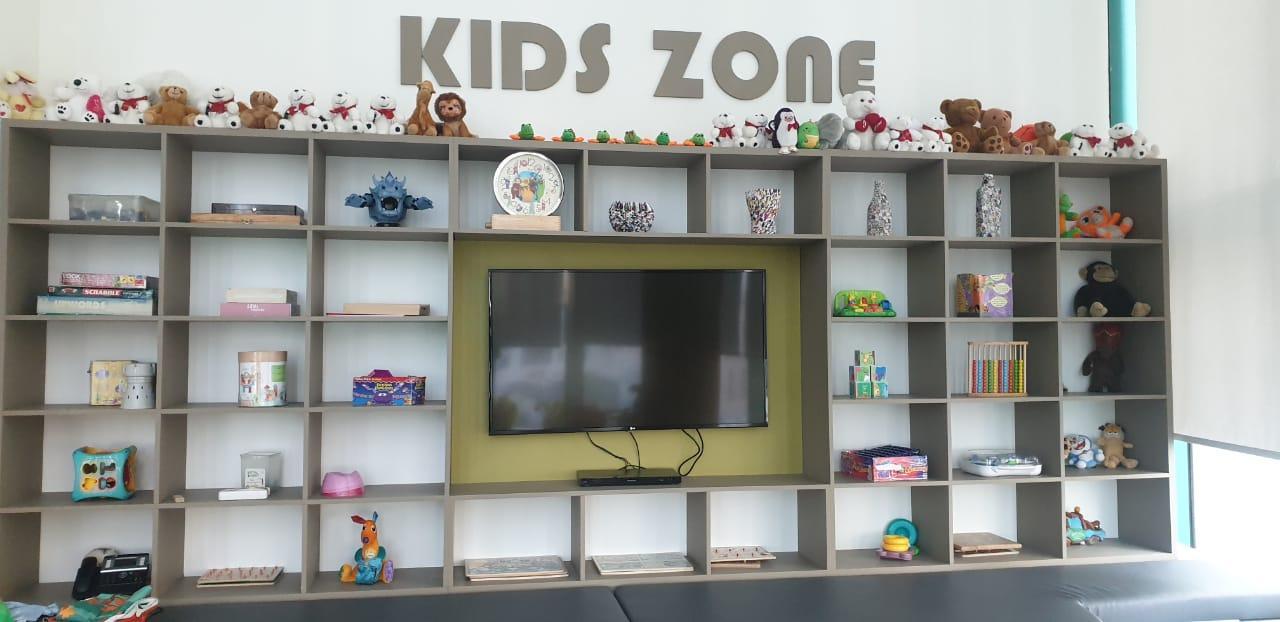 Exclusive services and reserved privileges ensure that the Executive Club Lounge guest enjoys a level of stay not often matched anywhere. You can read about their Executive Club Lounge by clicking on the button below:
Hilton Dubai Jumeirah Executive Club Lounge
Hilton Dubai Jumeirah's Kids Club offers guests' children a safe environment where they can play, mix with other kids and be exposed to opportunities to learn from one another and the staff responsible for looking after them. Read about their Kids Club by clicking on the button below:
Hilton Dubai Jumeirah Kids Club