Top 5 Leading Family Friendly Hotels in Tanzania
Spending time as a family in Tanzania is a wonderful experience. There is so much to see and do. At the end of the day, you will be glad you choose the best place to stay. You need to rest, relax, and have a wonderful experience. These are the top 5 hotels we found when we conducted our reviews.
Nungwi Dreams by Mantis
Staying at the Nungwi Dreams by Mantis is like being on your own tropical island during your holiday. There are plenty of water-related activities offered here or you can soak on the sun and have fun on the beach. The marine life found around the reef is unique, and gives a wonderful insight into the variety of aquatic life found in this part of the world.
Boating, diving, and snorkeling are common activities here. The lovely scenery around the area is impressive. You can walk through it and enjoy it or go through it on horseback. There are two swimming pools and a wonderful restaurant at the hotel. The food is amazing and you can enjoy it indoors, outside on the patio area, or in your room.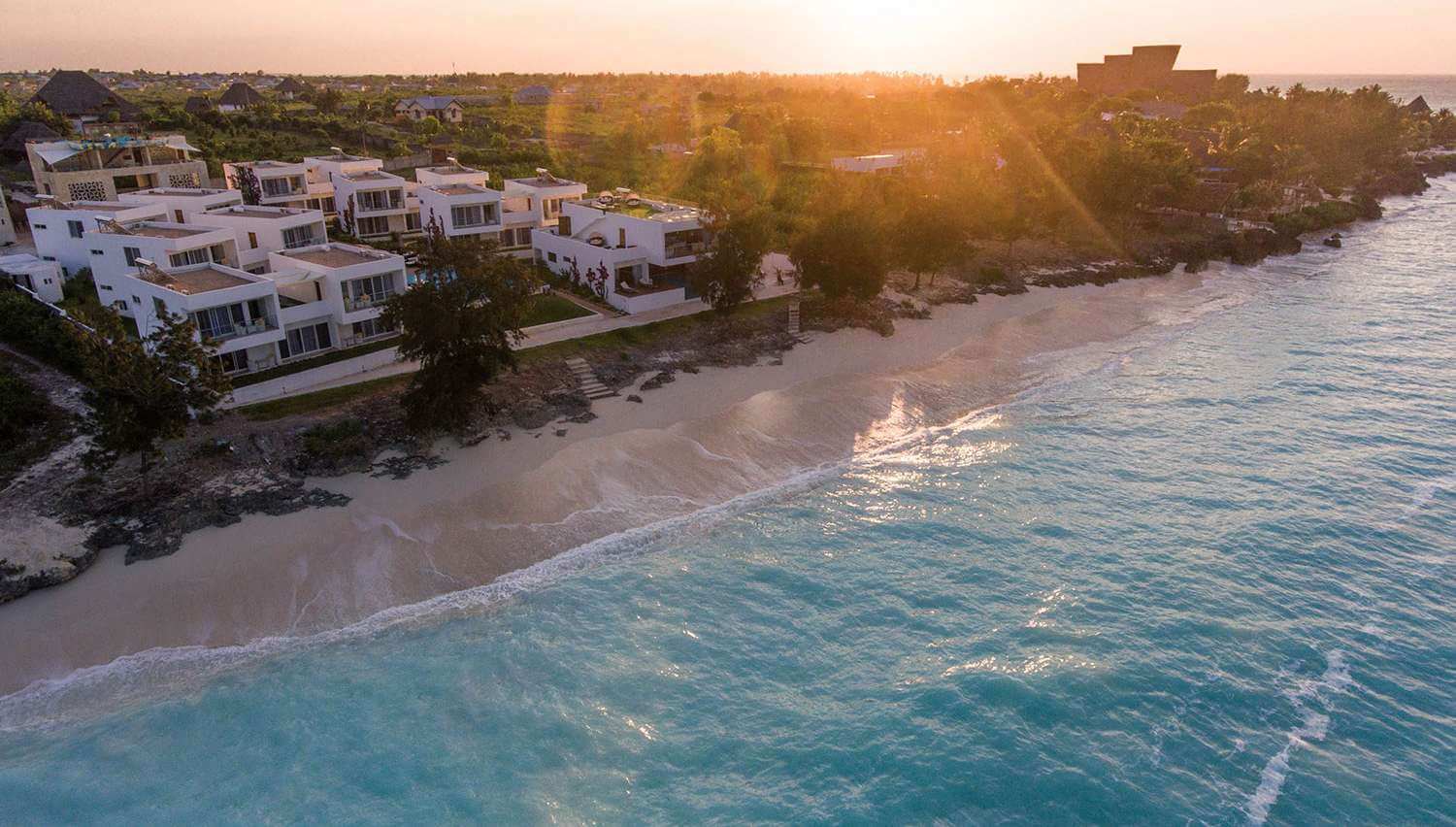 Image: Enjoy the beach and spectacular surroundings when you stay at Nungwi Dreams by Mantis.
Zanbluu Beach Hotel
This hotel is located on the island Zanzibar, and offers an amazing place to stay while on holiday. It is a hidden gem with private beaches and plenty of water-related sports. The water is sparkling blue. The Zanbluu Beach Hotel is located on a cliff and overlooks the Indian ocean. Snorkeling and diving are common activities to take part in.
The hotel offers bike rentals, and there is plenty for your family to explore around the area. Marked trails offer a way to take in the natural beauty and unique elements of this part of Tanzania. There are two pools at the hotel and a nice restaurant. You will feel like you are on your own hidden island when you stay here.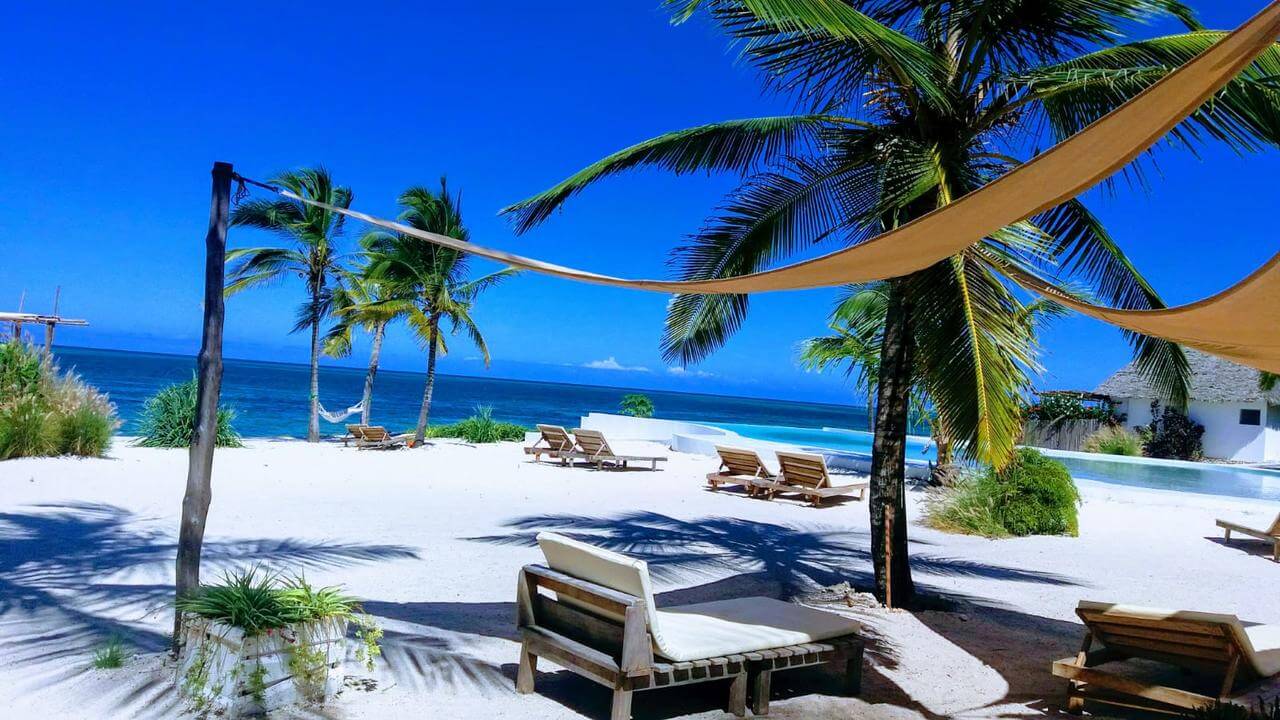 Image: Enjoy a quiet place for your family to relax and unwind at Zanbluu Beach Hotel.
Hotel Verde Zanzibar
Each room at the Hotel Verde Zanzibar is spacious and comfortable. They feature a balcony, giving you a delightful view of either the beach or the forest. Both places offer plenty to explore with your family. The beach is a great place to hang out, go fishing, enjoy snorkeling, or take part in diving. The forest is ideal for hiking, exploring nature, and horseback riding is available.
Several restaurants are in this hotel, giving guests a variety of choices for meals. There are options for indoor or outdoor dining. The water park is a huge hit with families and a place for plenty of adventures and laughter. The playground is another place the kids enjoy spending time. There are kid's activities and video games available.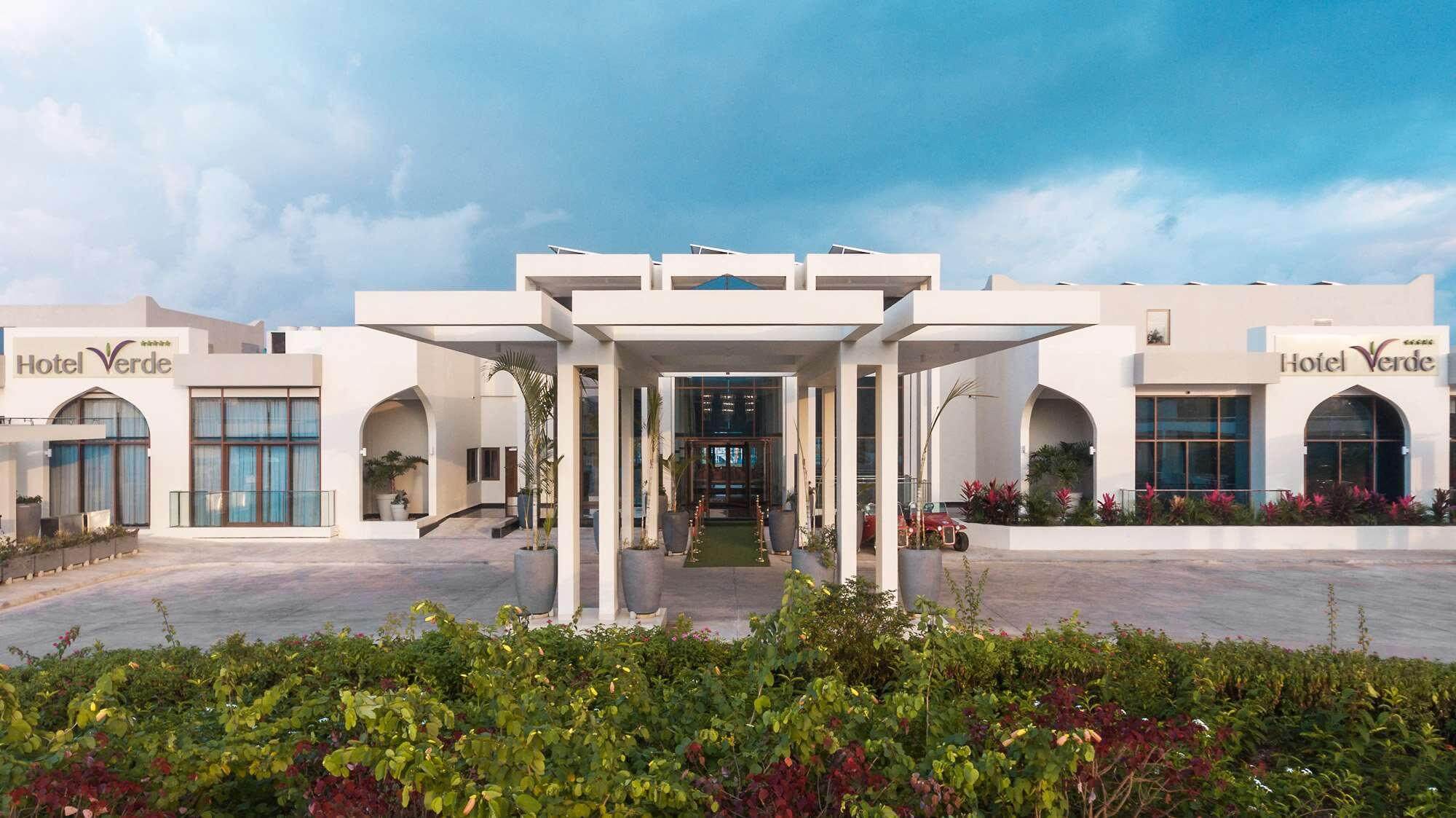 Image: The rooms are delightful, the beach is close, and there are plenty of family activities at the Hotel Verde Zanzibar.
Dar es Salaam Serena Hotel
One of the elegant hotels inside and out your family will love is Dar es Salaam Serena Hotel. It is stylish and has many upgrades you don't get with a typical hotel stay. The is a kids club and daily activities for the entire family to take part in. There are two swimming pools, one inside and one outside.
The hotel restaurant offers a large menu, filled with choices of delicious food options. There are plenty of places close by to go explore by car or to take a bus tour. Enjoy the culture, food, shopping, and entertainment at a pace that fits your travel schedule.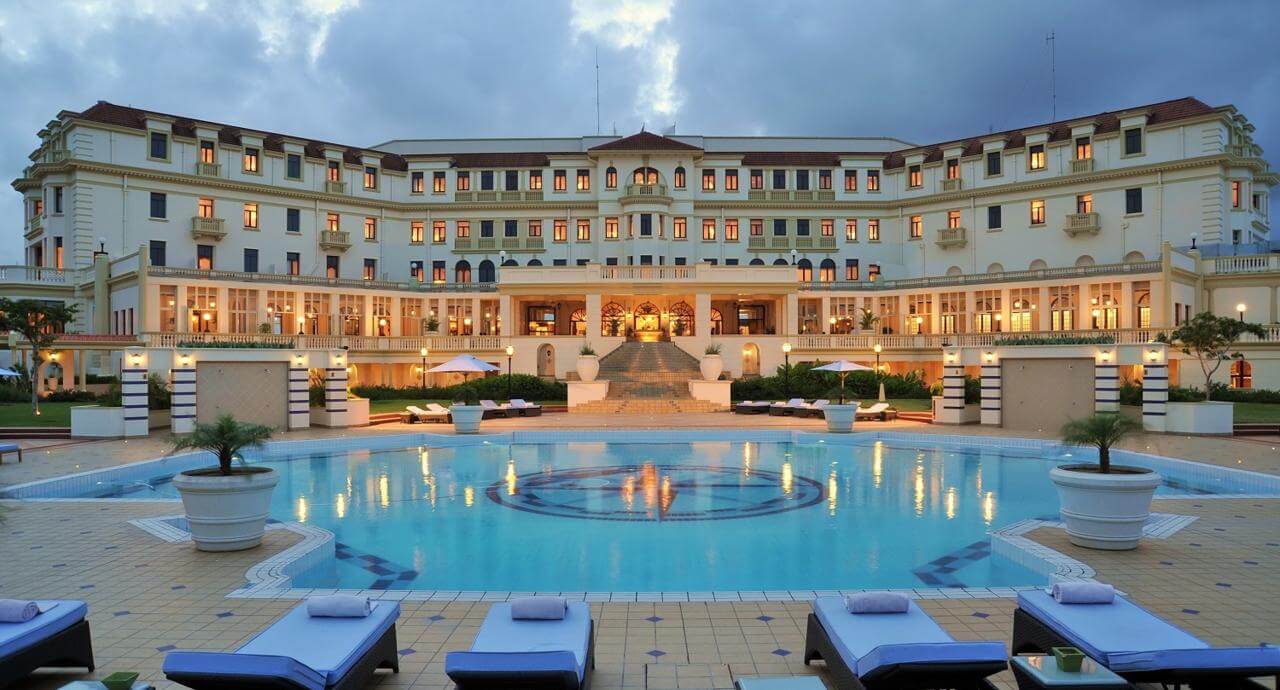 Image: The Dar es Salaam Serena Hotel is comfortable and inviting both inside and out!
The Oyster Bay Hotel
Featuring 8 giant suites, The Oyster Bay Hotel is a remarkable place to stay with your family. Everyone will have plenty of room to spread out. There are separate areas for relaxing and sleeping. The suites have a dining area and a kitchen so you can prepare some of your meals if you desire. Book as soon as you know your travel dates as this place books up quickly!
The garden is amazing to walk through, and a terrific place for a stroll. The colourful plants, trees, and flowers give it a tranquil and beautiful appearance you won't forget. It is very close to the beach and many places you may wish to explore while in Tanzania. The hotel pool is a fun place to soak up the sun and splash around on a hot day.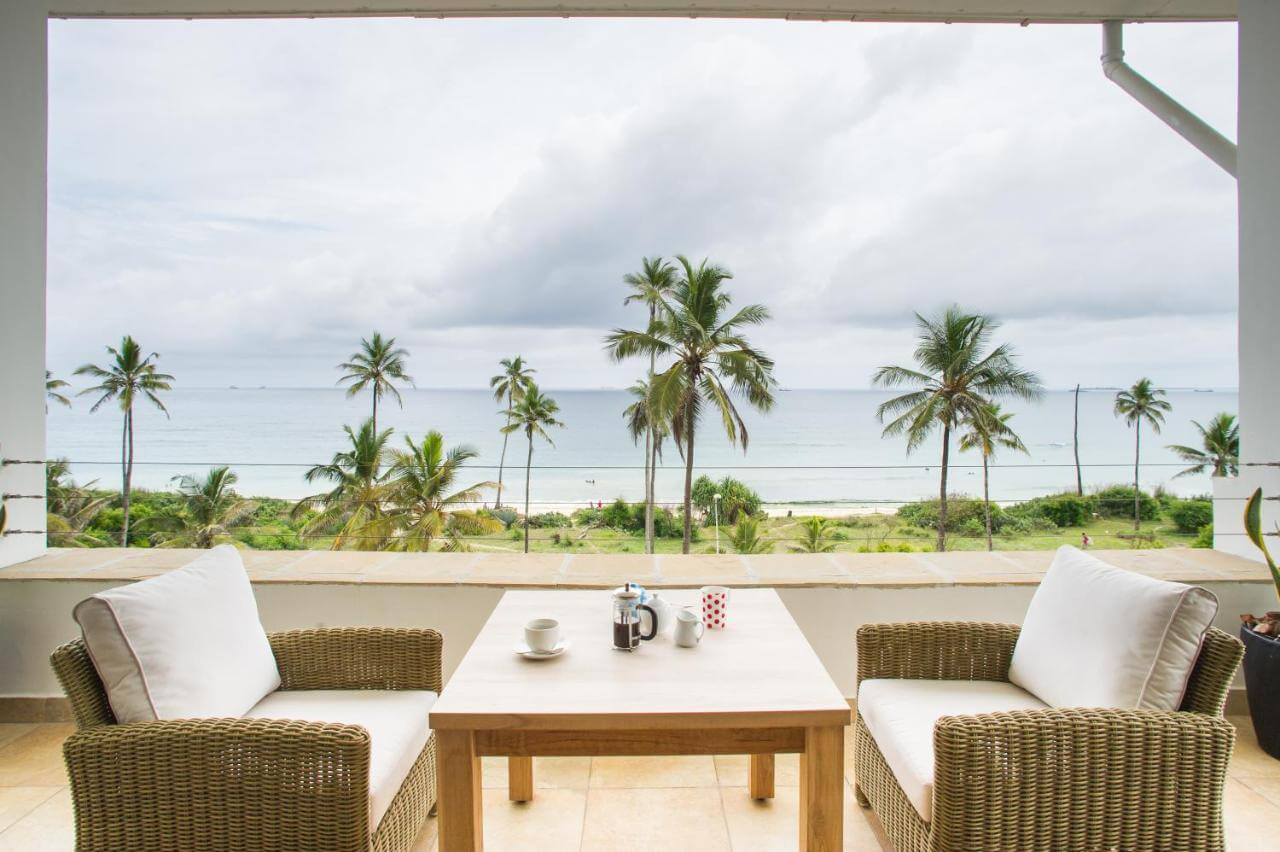 Image: Enjoy a wonderful place close to the beach for your family at The Oyster Bay Hotel