Top 5 Leading Family Friendly Hotels in Sri Lanka
Exploring Sri Lanka is an eye-opening experience. There is so much to see and do, and your family will be there with you to make wonderful memories. Where you stay is very important for the overall holiday. We have evaluated the best hotels in the area, and these are the top 5. Each of them has plenty to offer your family.
Sielen Diva
Just a few steps outside of the Sielen Diva is the Indian ocean. The view is spectacular as the place features floor to ceiling windows. Book your room early at this hotel as it features 7 suites. You don't want to miss the opportunity to stay here because it is already fully booked for your travel dates.
This is a wonderful place to stay with children, there are board games, books, and movies available for them. Older children may be interested in playing table tennis or darts. The restaurant offers a variety of delightful food to choose from. There are two swimming pools for the family to enjoy. This hotel is relaxing, inviting, and a wonderful place for a slow-paced holiday.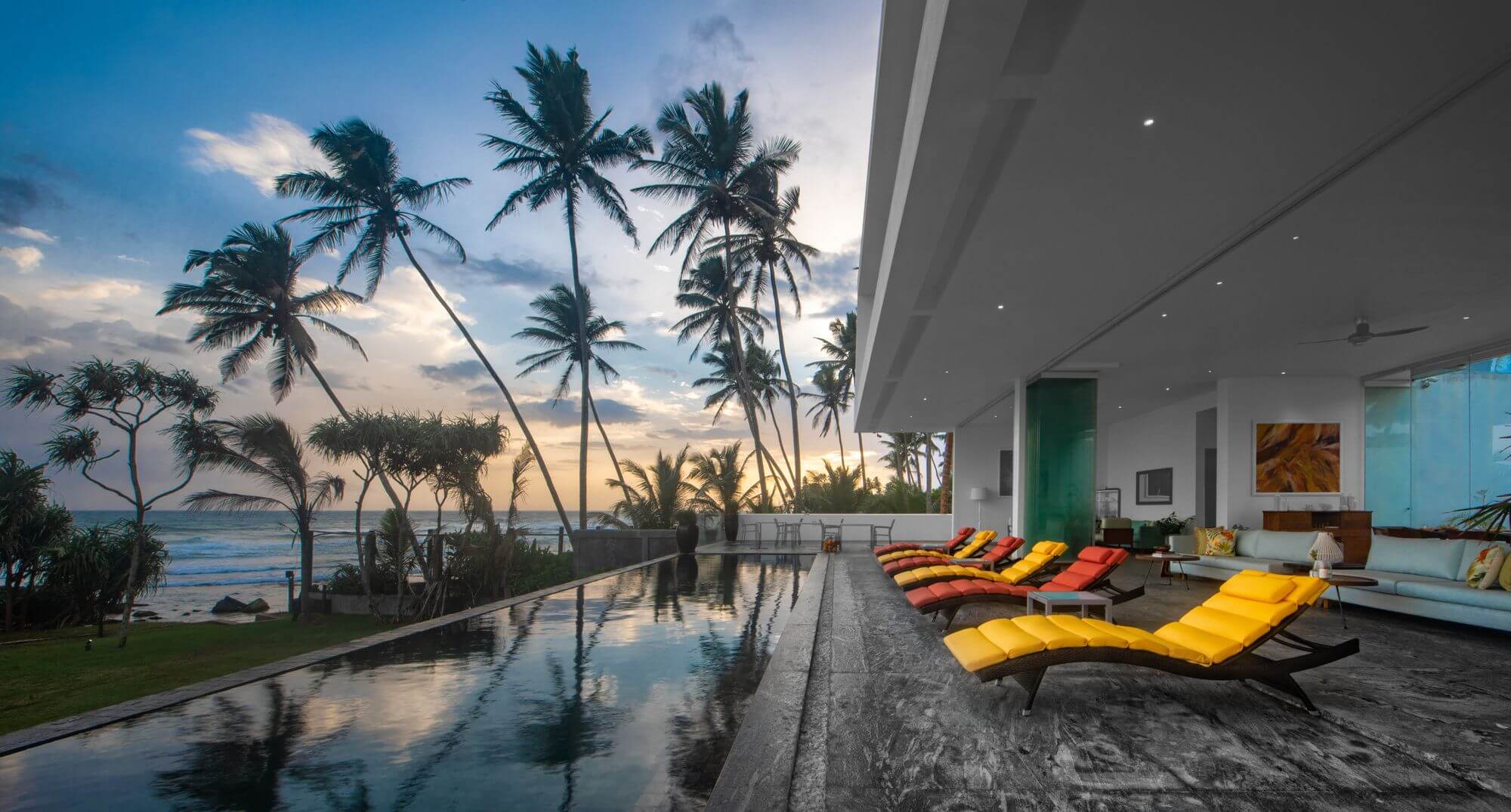 Image: Sielen Diva is as close to living on the beach as you can get! Enjoy your holiday here enjoying it to the fullest.
Kings Pavilion
The elegant design of the Kings Pavilion makes it a prime hotel to stay in. The large rooms are comfortable and you won't feel crowded staying there with your family. It is a relaxing place to explore with plenty of plants, trees, flowers, and birds to appreciate. Take your time walking the trails to take it all in. The rooms offer a view of the beautiful mountain ranges in this area.
There are two swimming pools, one is inside and one is outdoors. There are buses to take you into town to see the sights and explore. The restaurant at this hotel offers many wonderful dishes. Many guests find this to be their favourite place to eat when they are in Sri Lanka.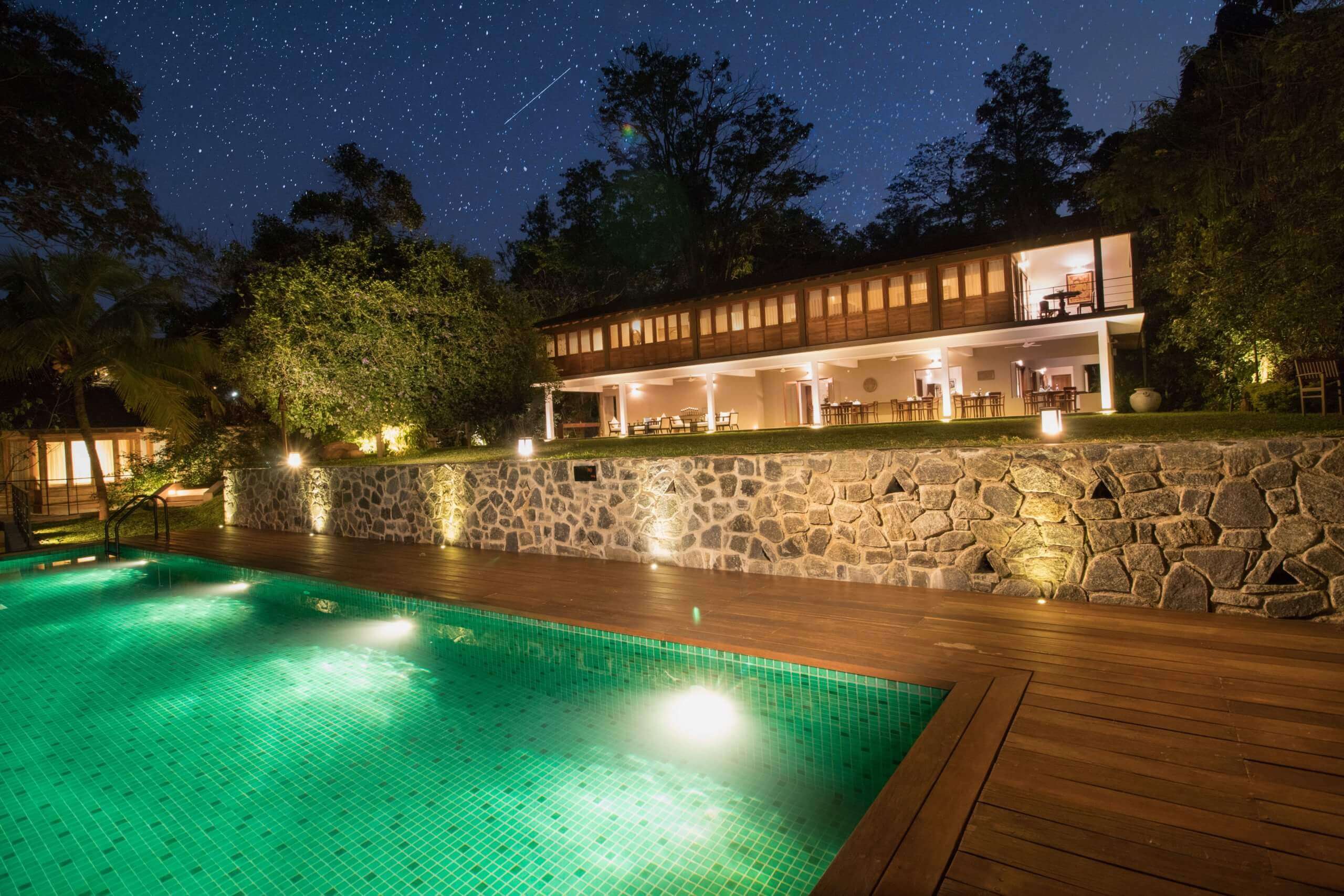 Image: Enjoy the beauty of nature, including the mountains when you stay at Kings Pavilion.
Reef Villa & Spa
Many families on holiday find the Reef Villa & Spa to be ideal for them. It is off the beaten path, offering them access to the beach within a few minutes. It is right outside the front door, and you won't have to worry about it being overcrowded. This is a private beach area for hotel guests. There is a lavish garden with plenty of trees, flowers, and plants to explore. Take your time walking the paths to enjoy all of this natural beauty.
The tennis courts are a huge hit with guests, and it doesn't matter if you are a beginner or you have advanced skills. The swimming pool is a place you will often find families hanging out together. The rooms are large and comfortable and the restaurant is amazing! This is a hidden gem in Sri Lanka you should look at before you make your final plans for your accommodations.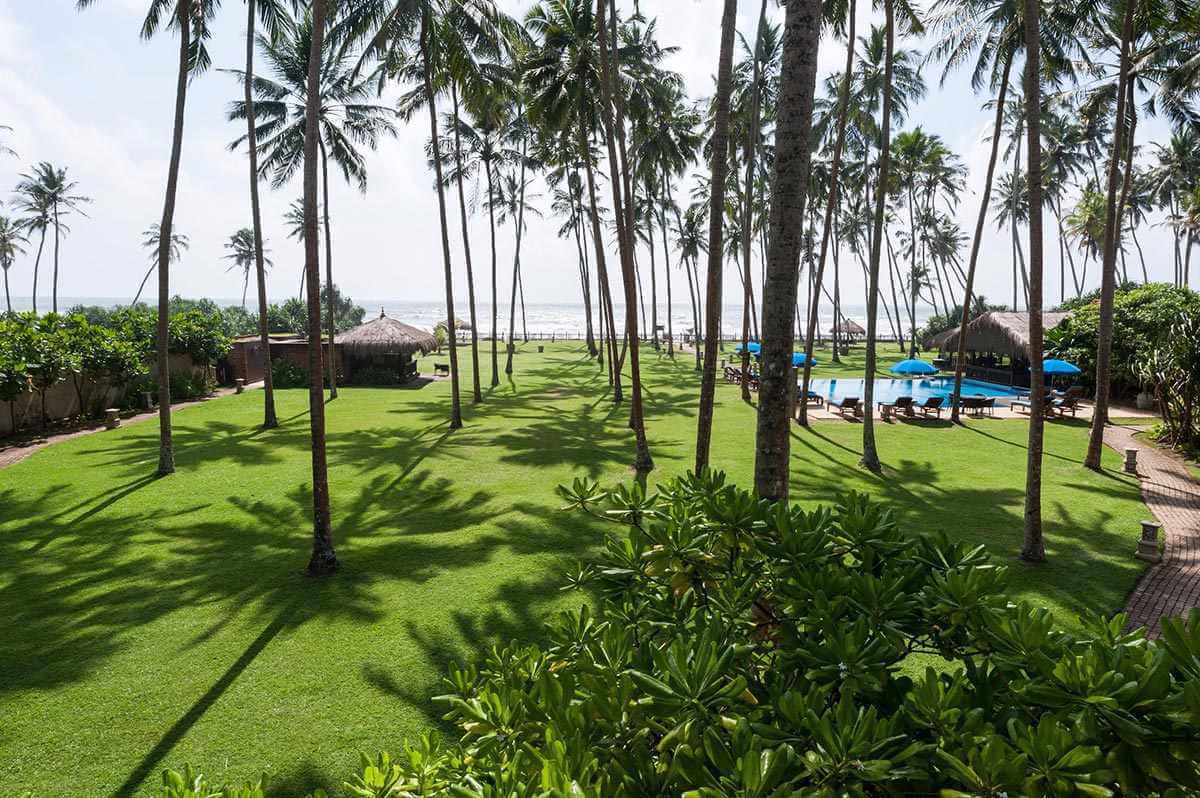 Image: The spectacular garden area and access to the beach make Reef Villa & Spa a delightful place to stay!
Araliya Green City
This is a large hotel, featuring almost 200 rooms and suites. The lovely view of the mountains from your room is something you won't forget. The Araliya Green City offers generous space in the rooms and suites. You will feel right at home with all the comforts available. Horseback riding is a great way to spend time with your family.
Victoria Park isn't far away; the family will enjoy walking around there and exploring the beautiful gardens. If you enjoy golf, secure your tee time at Nuwara Eliya, it is one of the best places to enjoy the game in Sri Lanka. Children stay for free and daycare is available if you wish to go out for a bit and enjoy adult activities.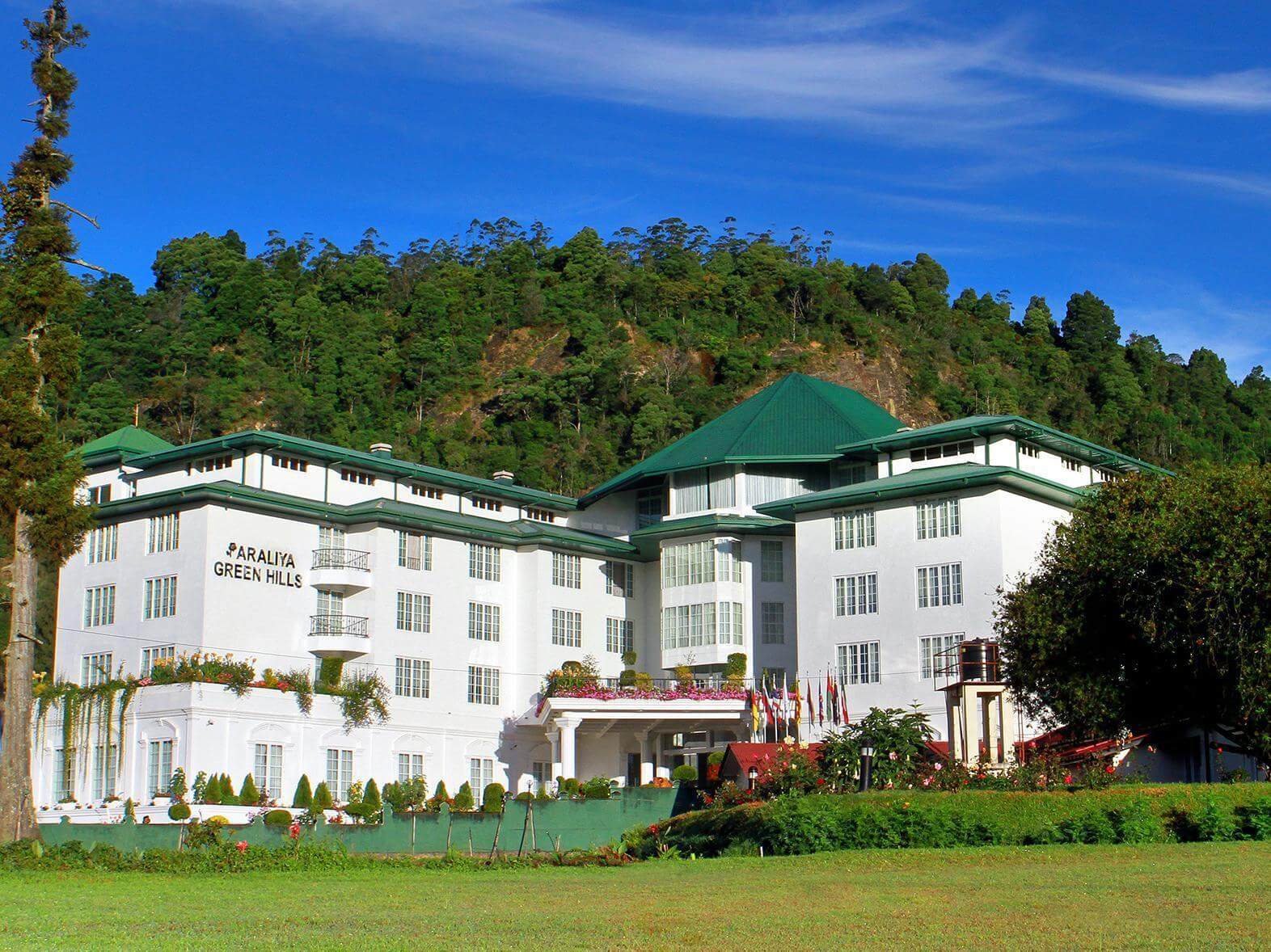 Image: Araliya Green City is a delightful place to stay, there is plenty to explore around this lovely area.
Wallawwa
While the Wallawwa is a secluded hotel, it is only 15 minutes from the airport and plenty of activities. You can have both tranquillity and fun exploring when you stay in such a location. The garden is a common place to relax and to slowly explore all nature has to offer. The dining experiences at the restaurant are amazing, and guests rave about what they ate there.
This hotel books quickly and only features 17 rooms. If you have your heart set on staying here make sure there are dates available to match your holiday travel plans. Some of the fun activities include horseback riding, exploring the architecture, shopping, and spending time at the pool.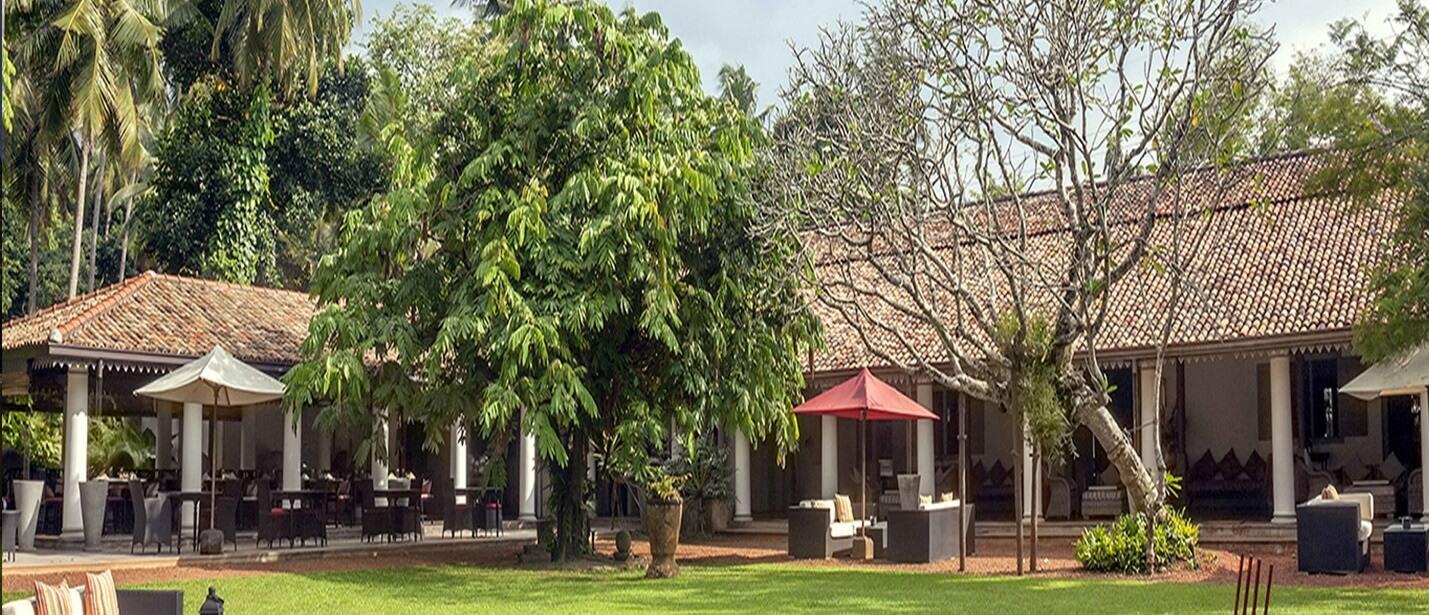 Image: Stay in a quiet, comfortable place that isn't too far away from the popular sights when you stay at Wallawwa.