The Executive Club Lounge is open to all guests that have booked this level of access. They can visit the Radisson Blu Hotel, Dubai Waterfront's Executive Club Lounge in Podium 1 and expect certain services and offerings which are exclusively offered to them.
The Executive Club Lounge is open every day between 6:30am and 11:00pm.
Enjoy breakfast daily between 6:30am and 10:30am – weekends until 11:00am.
Choices on offer include the continental buffet and à la carte options.
Happy Hour is between 5:00pm and 7:00pm with house alcoholic and other choices being served.
Throughout the day Executive Club Lounge guests are welcome to the choice of soft drinks and choices of hot beverages on offer.
Children are welcome to visit with their parents but are not encouraged during Happy Hour.
Executive Club Lounge guests that want to use meeting rooms as a complimentary service every day for 2 hours are free to do so, provided they book this access in advance with management.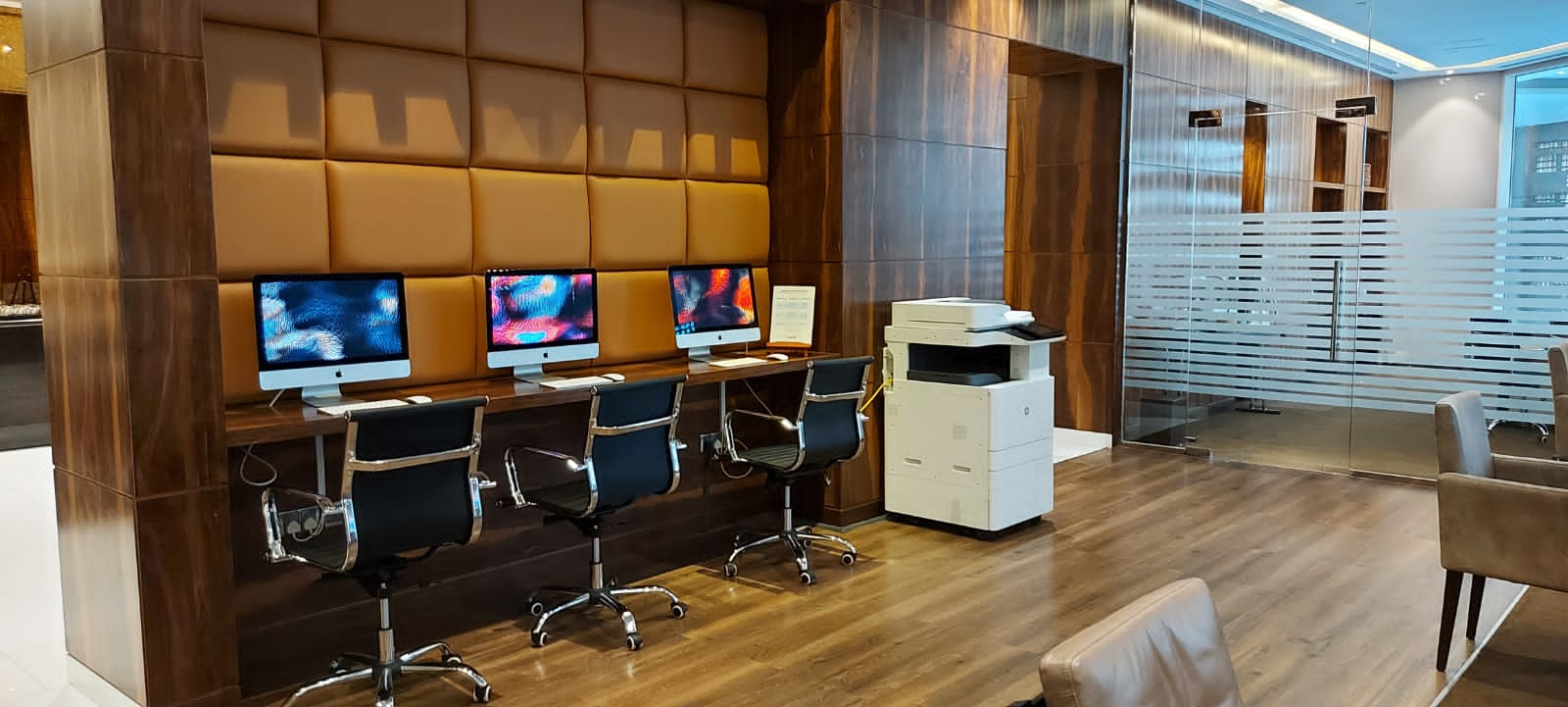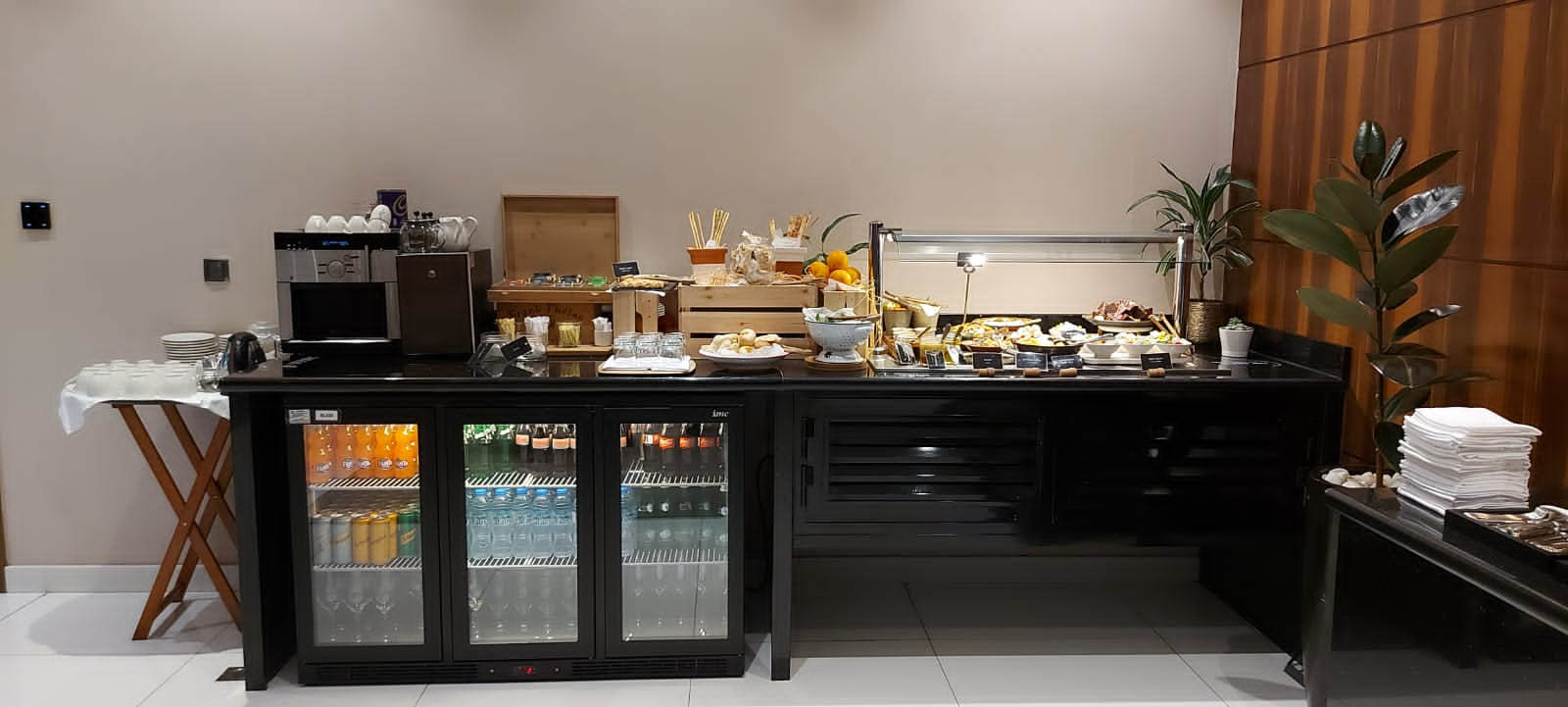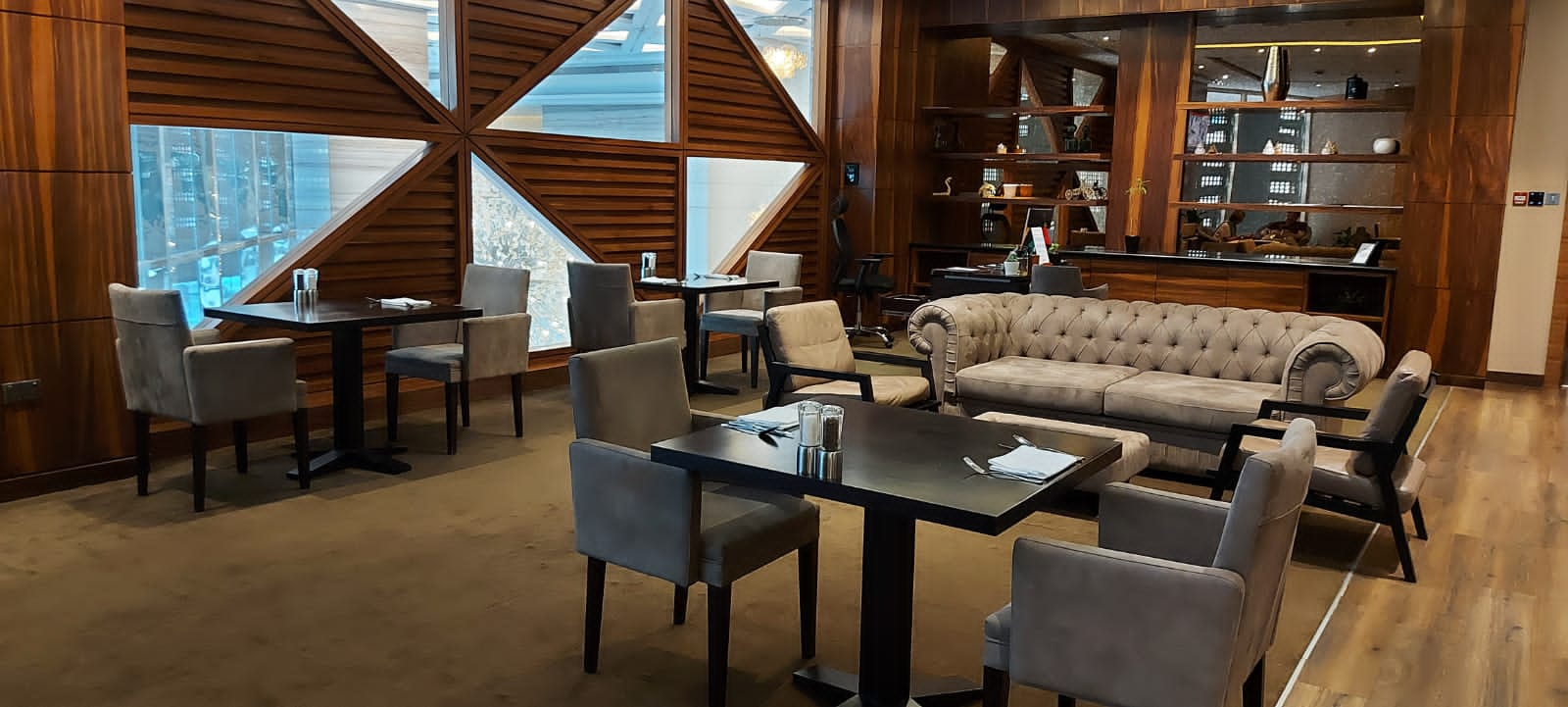 Excellent Service By Attentive, Helpful Staff
The Executive Club Lounge at Radisson Blu Hotel, Dubai Waterfront ensures that the guest that has access to this level feels special, appreciated and valued. Staff are attentive, never far away and always ready to assist. Nothing seems too much for them, which contributes to the guest's positive experience that confirms the levels of comfort and exclusivity that the Executive Club Lounge guest is promised and offered.
Personalised service is an outstanding feature and ensures that the guest receives a special welcome and is offered time spent in the Executive Club Lounge to make them feel valued and their presence appreciated. Staff are always ready to assist with information related to the guest's stay, where to go and what to see.
Well Appointed and Stylish – A Executive Club Lounge Experience to Delight
The Executive Club Lounge at Radisson Blu Hotel, Dubai Waterfront offers an environment in which to relax in an atmosphere that is enhanced by comfortable seating arrangements and choice of décor that blends with the surrounds. Colour schemes are chosen to support a quiet, understated ambience in which to sit back and enjoy a great offering of drinks and canapés during Happy Hour, and a number of complimentary eats and drinks during the day.
Soft lighting and cleverly spaced plants and sober shades of grey and wood complete a picture that appeals to the guest that expects class, style and luxury. In addition to the Executive Club Lounge's offerings of tasty eats and a choice of drinks, staff make sure that those that enjoy this level of stay, know that they are always welcome with reasonable requests, with the assurance that assistance is always offered and the best services provided.