The Kids Club at Hilton Dubai Jumeirah accepts children as young as four years old going up to twelve. A parent/guardian must accompany children when they arrive at the Kids Club, known as the Kidz Paradise; the same applies once they are done and ready to leave. It is further mentioned that those kids younger than four must be accompanied by parents or guardians when they visit the Kids Club.
This Kids Club is open every day from 9:30am to 6:30pm and is offered to guests free of charge. A well devised time table showing different activities in specific time slots helps parents plan their day and their kids' visit to this space.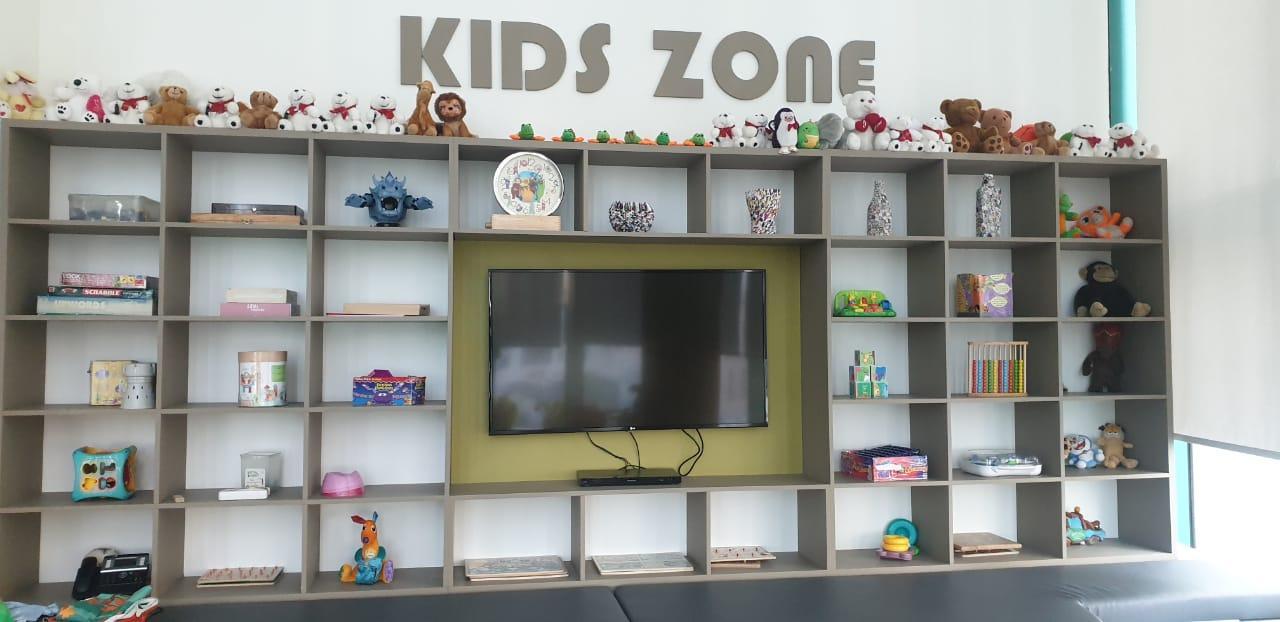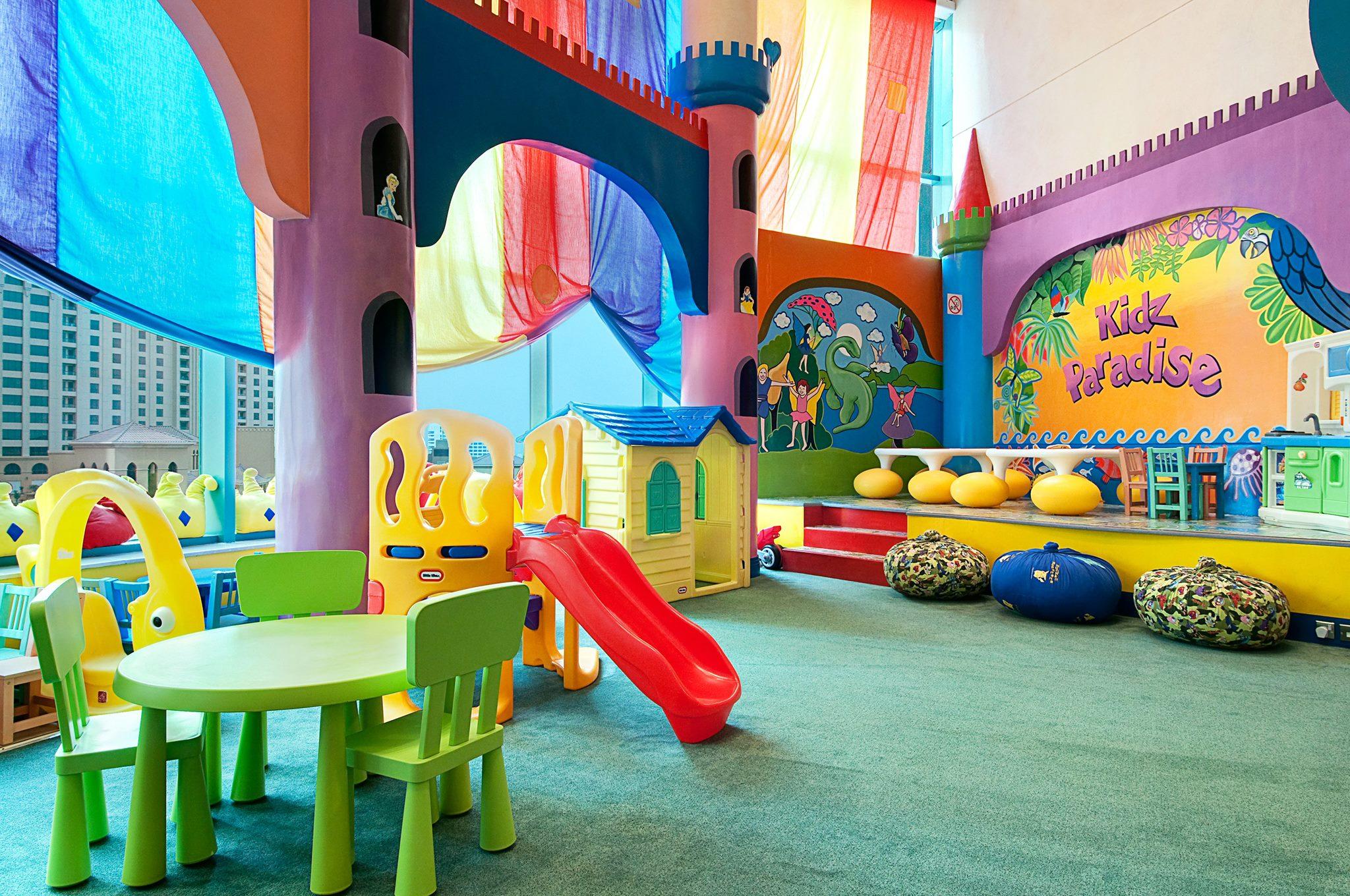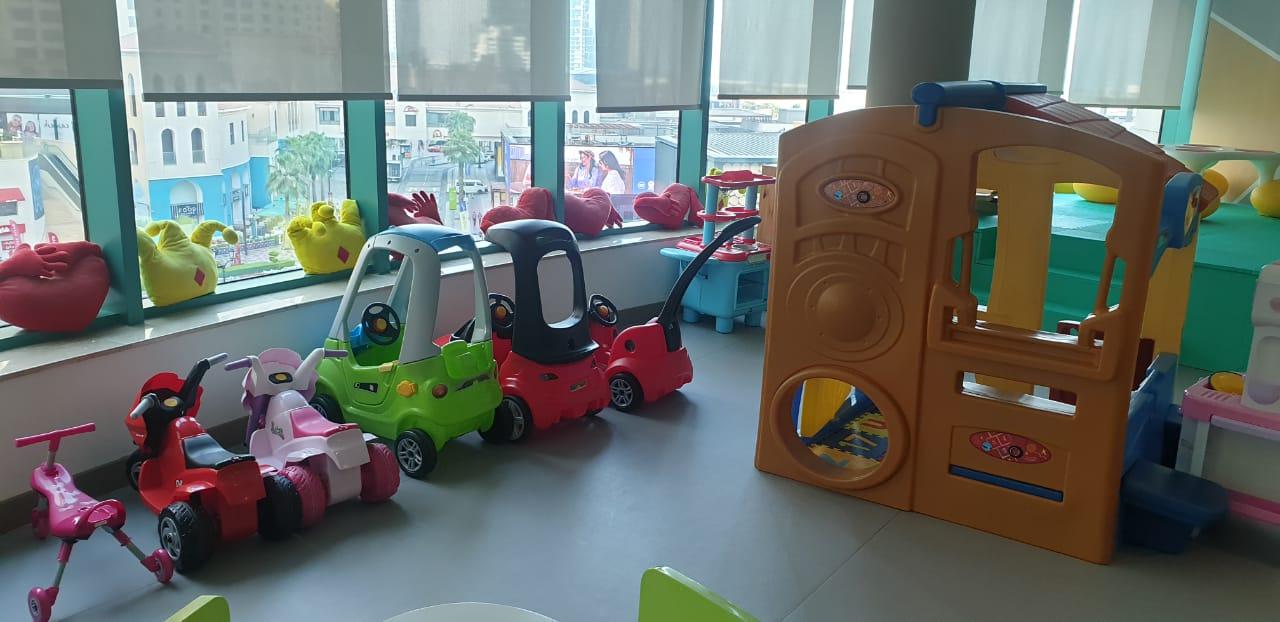 The coordinators and staff responsible for everything that takes place at the Kids Club always make sure that they are in control and that parents know their kids are safe, entertained and well looked after. Various opportunities to mix with the other young ones are created to ensure kids are never bored, that they benefit from being around children their own age and that they learn while they play.
Playtime Complemented by Opportunities to Learn
Children spend their time at the Kids Club with adults always in charge to supervise all activities and to make sure these kids are safe and happy. Both indoor and outdoor activities from part of the programme to ensure both physical activity and mental stimulation. Children are required to wear comfortable clothes conducive to playing, running around and enjoying their physical selves.
You can see an example timetable below: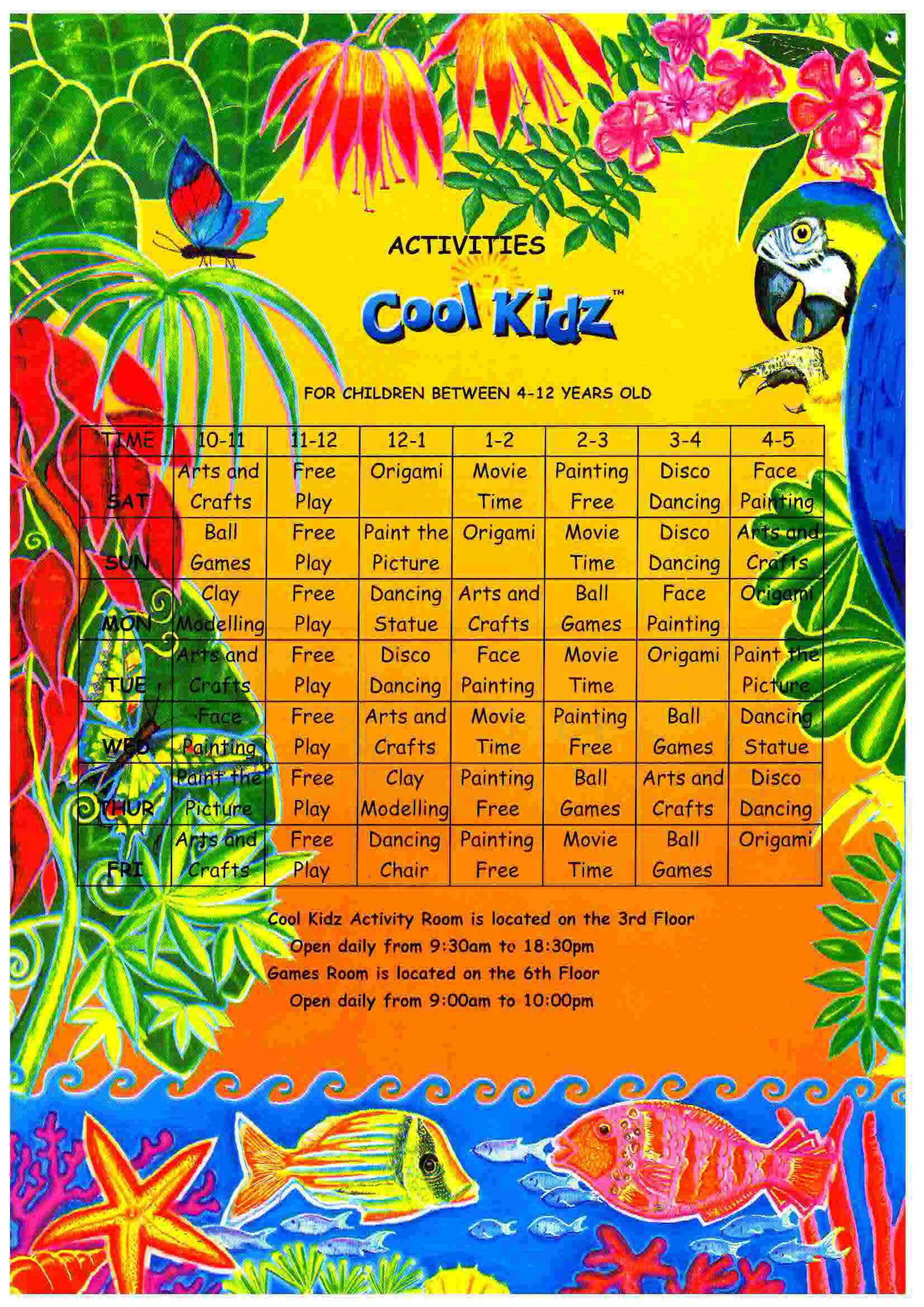 Fun-filled games, time on the playground near the beach in the sun provide ample opportunity to enjoy being outdoors while opportunities to test their creative side are incorporated to offer the children time to draw and paint, to enjoy colouring activities, different arts and crafts and more to keep their young minds occupied.
Children are to behave in a responsible manner to avoid accidents and injury as Hilton Dubai Jumeirah will not be held responsible in case of injuries while children attend the Kids Club.
Inviting Surrounds Ensure Kids Are Interested and Keen to Attend
Staff are well-trained and always ready to offer the young ones different opportunities to learn while playing. Therefore games are planned to address different areas of the children's development. The one moment they run around outside, the next they are treated to clay modelling, face painting, disco dancing and a plethora of activities inside where they are exposed to different objects right from toys to tables and chairs, scooters and miniature cars.
There is a strong emphasis on colour to help stimulate the mind and children's sensory ability. The Kids Club at Hilton Dubai Jumeirah is a fine example of an outstanding kids club offering different activities and time for young children to get to know other youngsters.