Located high up on the 35th floor Hilton Dubai The Walk offers their Executive Club Lounge guests executive treatment to include personal attention and those privileges one associates with this level of stay. Enjoy complimentary breakfasts, different snacks and treats throughout the day, and Happy Hour in the evening when complimentary alcoholic drinks are served. The following times are indicated for guests to help them plan their day:
Breakfast is served between 7am and 11am offering a selection of continental options.
Afternoon Tea is available to be enjoyed from 3pm until 5pm. A spread of sandwiches and pastries is offered.
Happy Hour between 6pm and 8pm is often a highlight with various alcoholic beverages such as beer, wine and premium branded spirits available. Choose from a selection of assorted canapés to delight.
Throughout the day guests are offered complimentary tea, coffee, and a choice of soft drinks.
Dress code is smart casual, and guests are requested not to visit in beachwear or slippers.
Gold Hilton Honours guests have access to the Executive Club Lounge. Diamond Hilton Honours guests are also offered access to the Executive Club Lounge, with one additional registered guest in the same room allowed to enjoy complimentary access.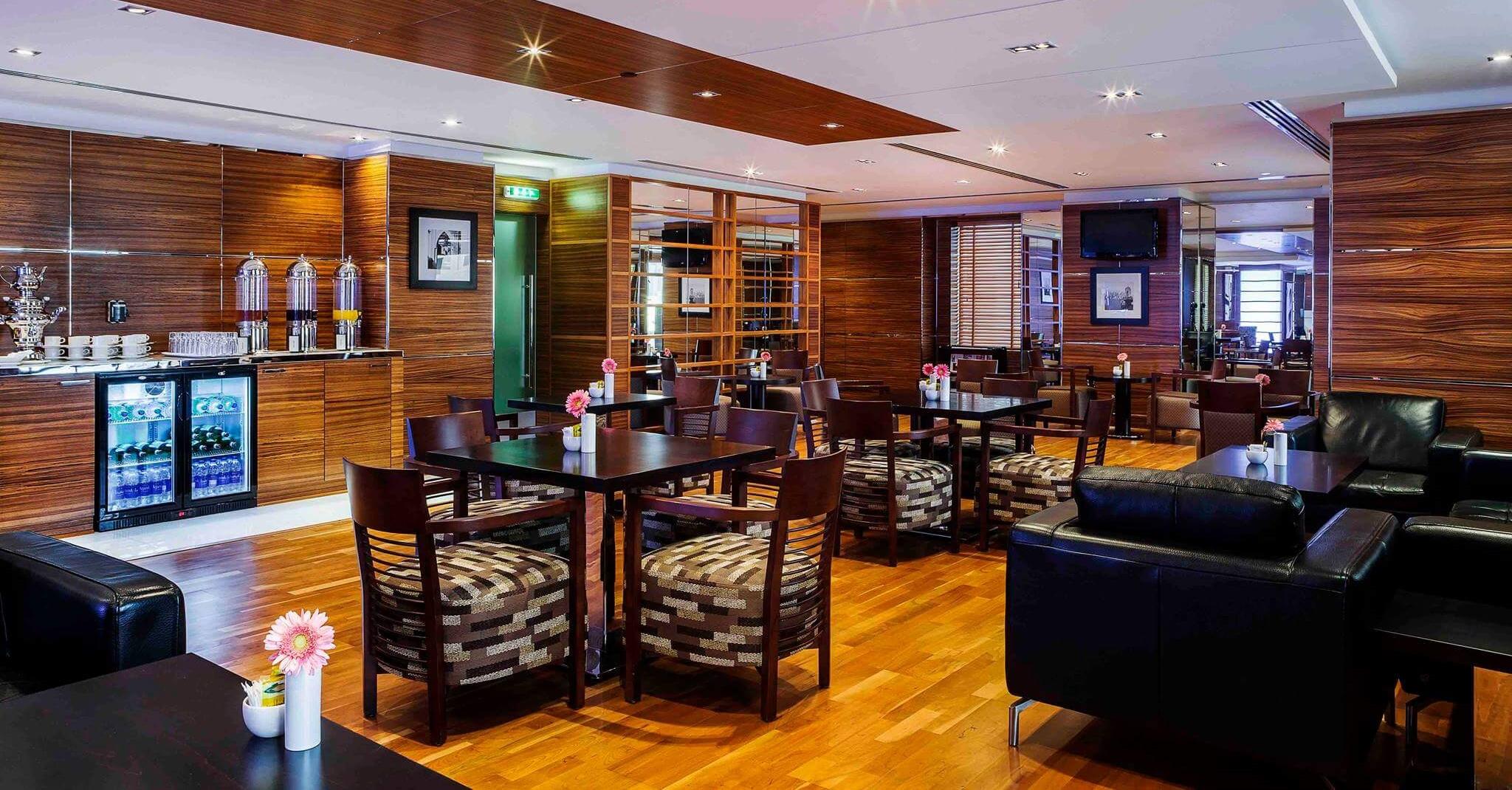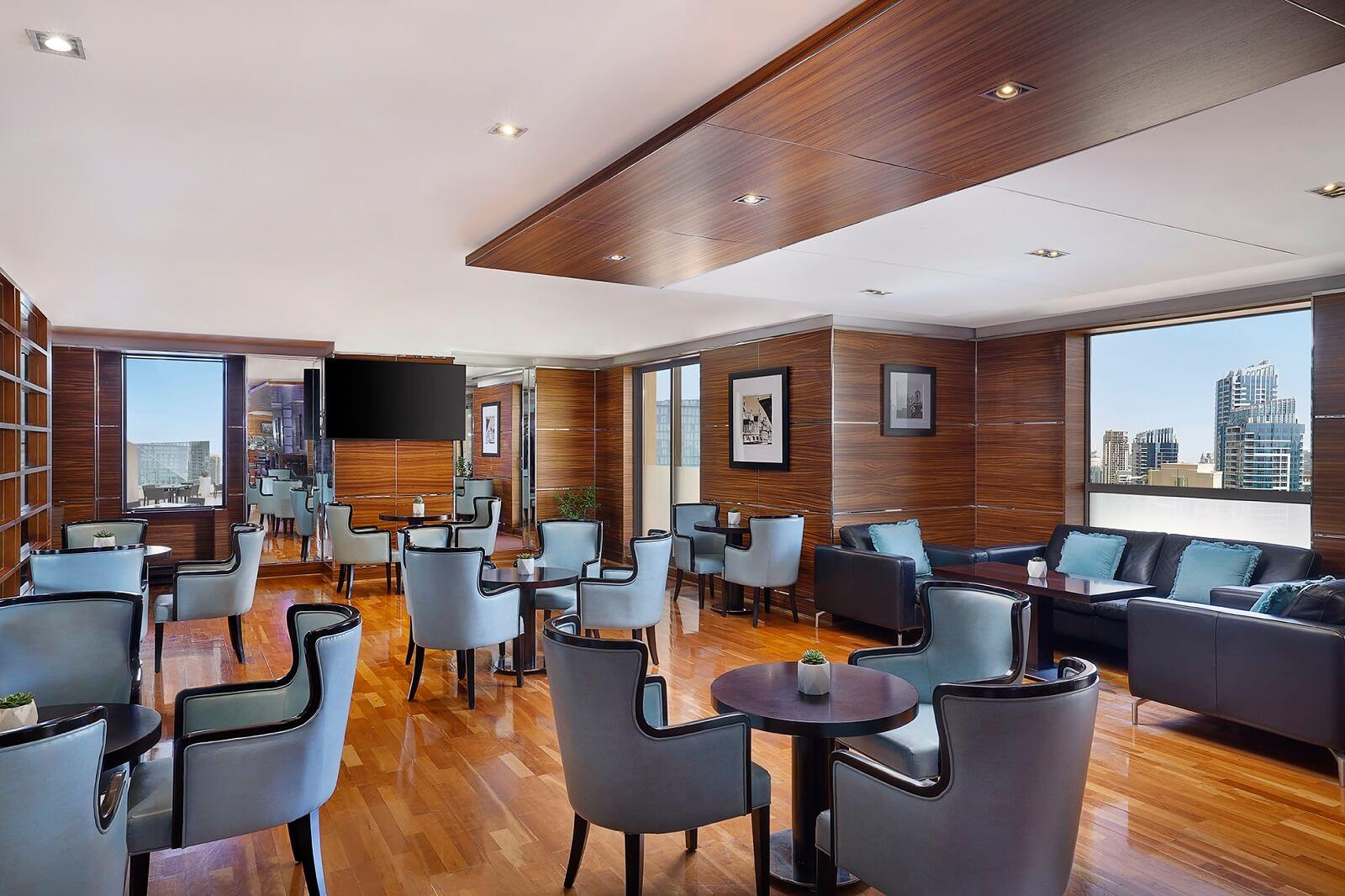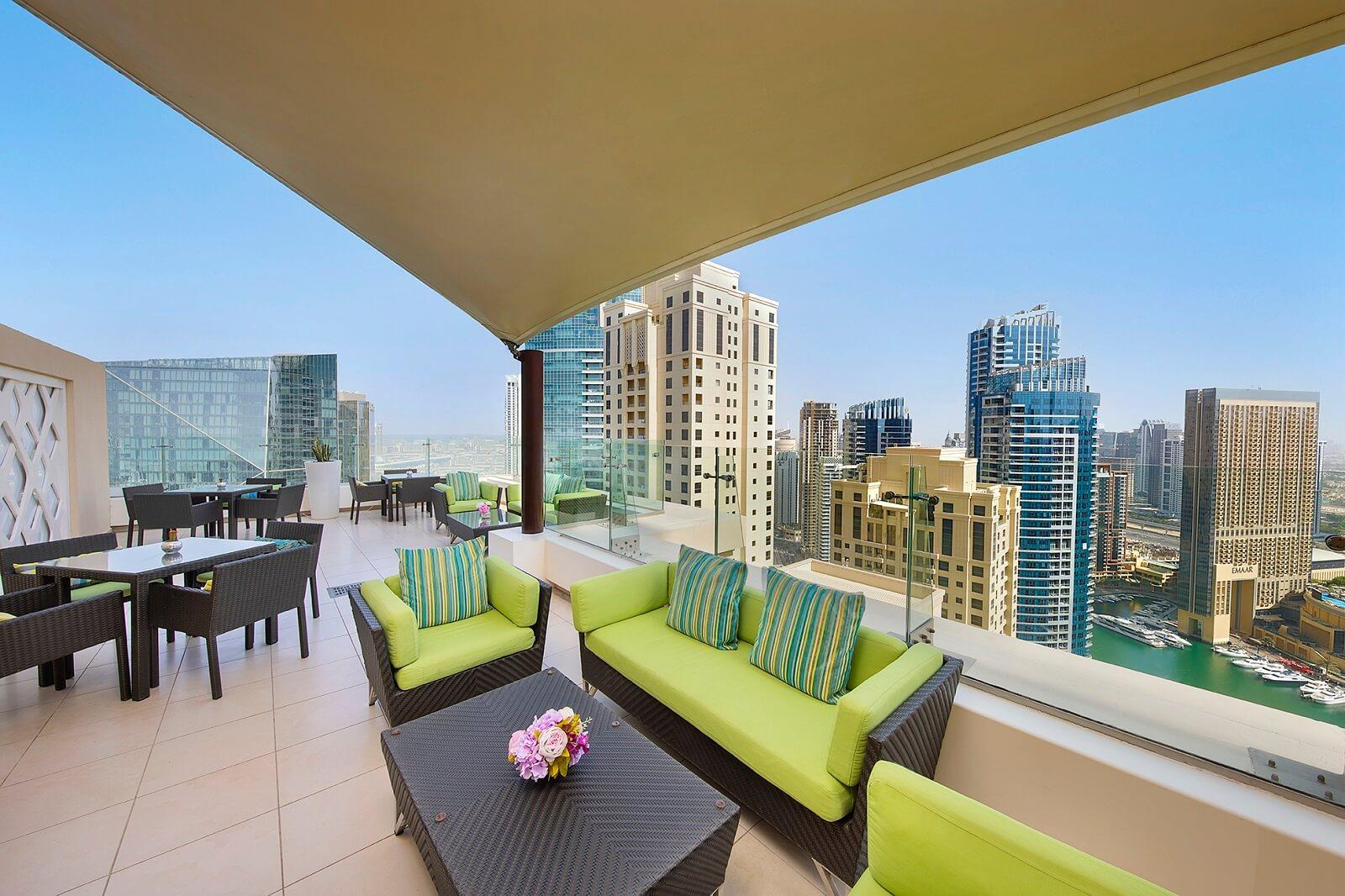 Personalised Service and Attentive Staff Guarantee a Special Time
The friendly, helpful team at the Executive Club Lounge at Hilton Dubai The Walk ensures that every guest is looked after and made to feel special, as they are offered a selection of treats and drinks tastefully presented. Attentive hosts, always gracious and polite, make multiple visits to the Executive Club Lounge a must for the guest that appreciates being spoilt in beautiful surrounds.
Staff are always on hand to offer advice about what to do, which attractions to visit and how to make the best of your stay in this amazing city. An assortment of drinks and eats during Happy Hour and throughout the day, friendly service and a space that lends itself to relaxation, ensure that guests always feel that the Executive Club Lounge is a friendly haven to come to when they want to relax and drink in the wonderful atmosphere created by the personnel and the location.
Well Appointed – Stylish and Tasteful
The Executive Club Lounge at Hilton Dubai The Walk offers well-appointed spaces and comfortable seating for the guests to simply sit back, enjoy their time away from the hustle and bustle and drink in the atmosphere around them. Décor complements the space which is accentuated by the bright Dubai light and clear skies outside. Stunning views of the modern buildings and contemporary architecture all round offers the guest at the Executive Club Lounge time to marvel at the sights that set this city apart from so many other destinations.
Vistas of the ocean and boats moored nearby help ensure an experience to be cherished for a long time to come. Stylish and tasteful finishes, and sofas and chairs to relax in, contribute to the ambience that spells luxury and comfort.