Top 5 Leading Family Friendly Hotels in Turkey
It is an exciting adventure to visit Turkey, your family will always remember doing so. Securing the right hotel for your stay plays a role in comfort, access to fun activities, and places to eat. We reviewed plenty of hotels around Turkey, and these are the 5 that rose to the top of our list.
Kayakapi Premium Caves – Cappadocia
Located in the historical area, known as Landowner's Neighbourhood, Kayakapi Premium Caves – Cappadocia is a beautiful structure inside and out. Guests appreciate the culture preserved with it, but also the upgrades over the years to keep the rooms updated and comfortable. The unique cave houses are what they are referred to instead of hotel rooms are spectacular!
There are plenty of places to explore in this area, and a shuttle bus if you wish to see places further away. The hotel offers wonderful food, childcare services, and a variety of activities for children to take part in. Children's TV programs are offered in the accommodations. There are three swimming pools, one of them is for adults only.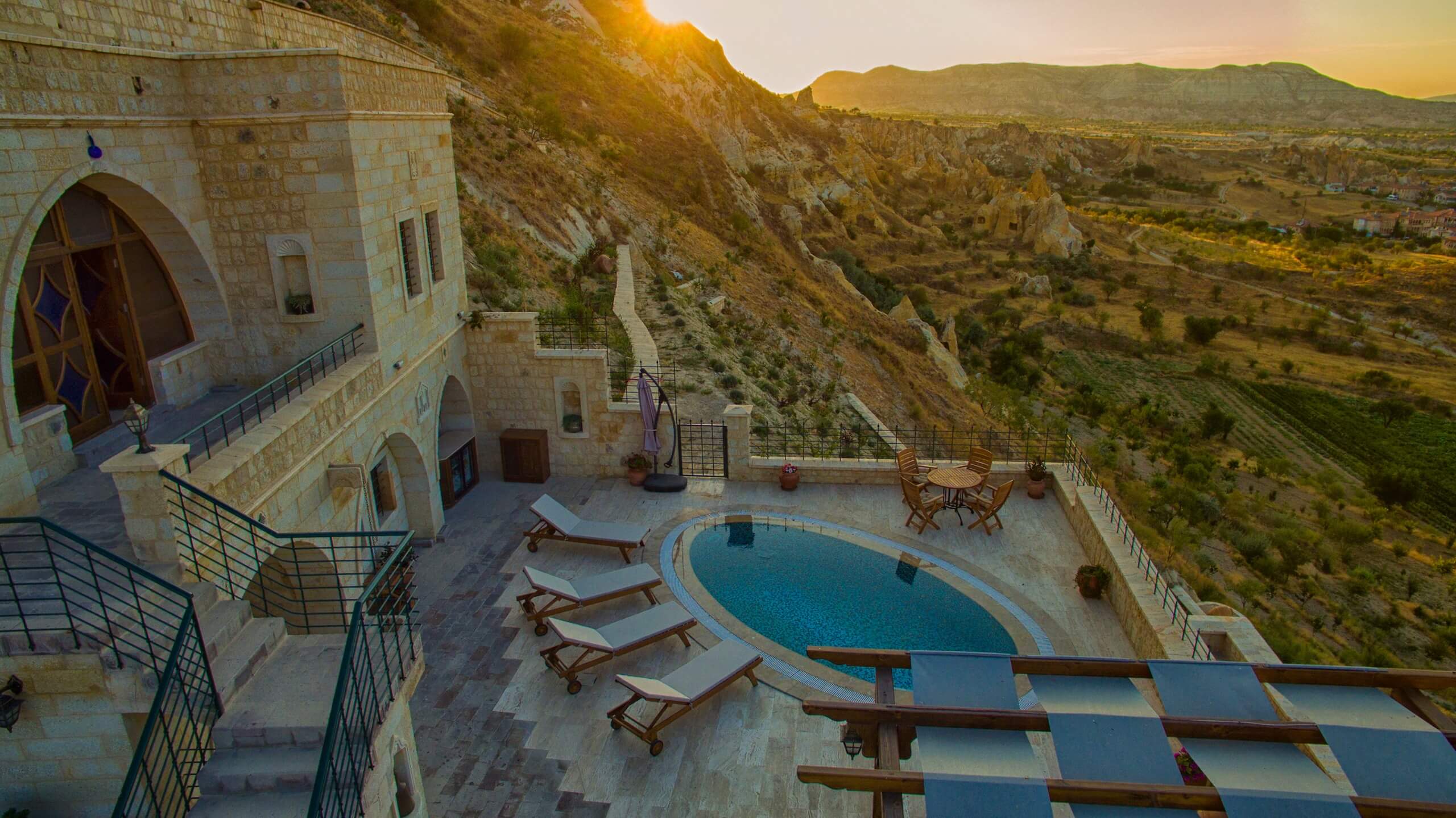 Image: Few hotels are as unique as the cave structures at Kayakapi Premium Caves – Cappadocia. Your family will love staying here and the amazing view it offers.
Conrad Istanbul Bosphorus
Guests love staying at the Conrad Istanbul Bosphorus because it is at the heart of the city. At the same time, it is a quiet location, and they love that balance of the two. This hotel welcomes both children and pets. There are babysitting services available, giving adults some time to explore or dine on their own.
The restaurant offers a variety of great food to choose from. You can dine in the restaurant, outside, or have the food delivered to your room. There are plenty of places to go explore within walking distance of the hotel. The water can be seen from the hotel and doesn't take long to access it by bus. The two swimming pools are popular places to hang out. The tennis courts are a fun place to spend time outdoors.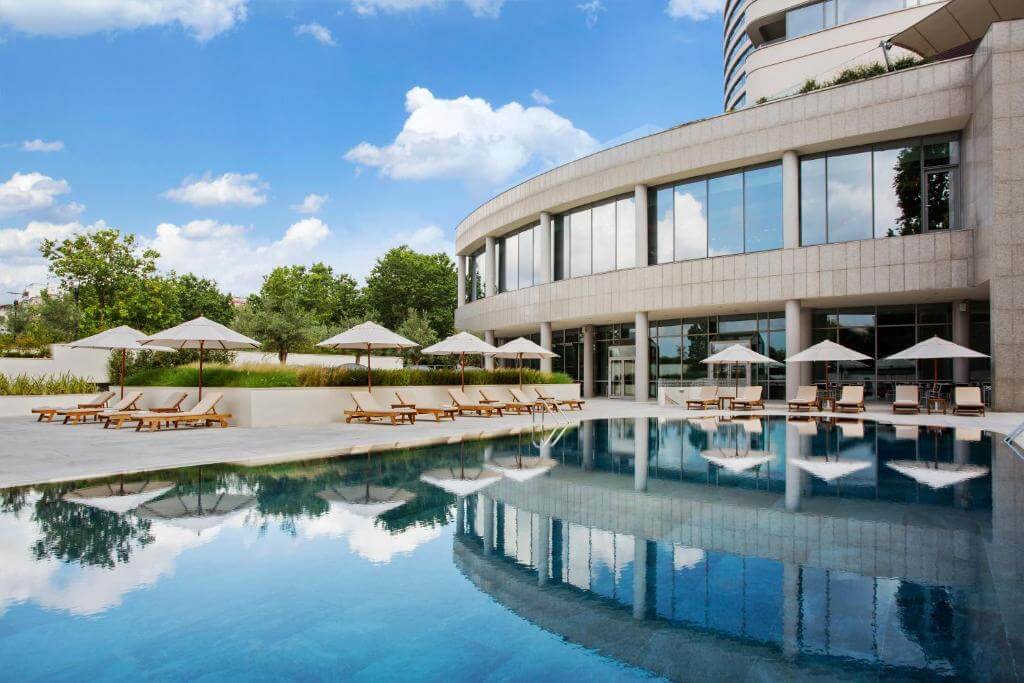 Image: The attention to detail with the structure and service at Conrad Istanbul Bosphorus makes it a wonderful place for those on holiday to stay.
METT Hotel & Beach Resort Bodrum
The METT Hotel & Beach Resort Bodrum is located along one of the most beautiful beaches in all of Turkey! Being able to enjoy private access when you stay here is a nice perk. There are over 100 combined rooms and suites offered here. They offer a great place to relax and spend time with your family. The villas offer a small, private pool and a private garden. The place looks like a giant castle from a distance.
Some of the best food you will find is found at this hotel. Many guests eat all of their meals here, they have no desire to go anywhere else while on holiday! There are several swimming pools for all guests to share, including a few infinity pools. The beach offers plenty of great activities including diving, snorkelling, and boating.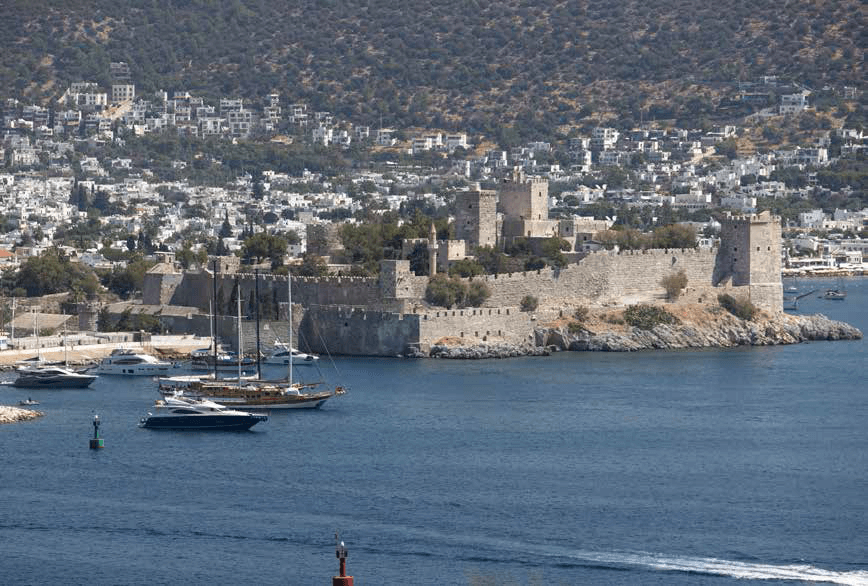 Image: You will feel like royalty when you stay at METT Hotel & Beach Resort Bodrum, it is an amazing place with everything you can imagine for your holiday!
Wish More Hotel Istanbul
Staying at Wish More Hotel Istanbul gives you close access to many of the popular sights. They include Taksim Square, CNR Expo Centre, and Bakirkoy. The rooms feature floor to ceiling windows, giving you an amazing view. There are two swimming pools, one indoors and one outdoors for the family to enjoy.
A terrific activity is the Istanbul Sea Life Aquarium or Legoland Discovery Centre. Schedule an afternoon for each of them so your family can take their time exploring the exhibits and interactive elements at these fun places. There are plenty of places to eat and shop close to the hotel and it features a delightful restaurant.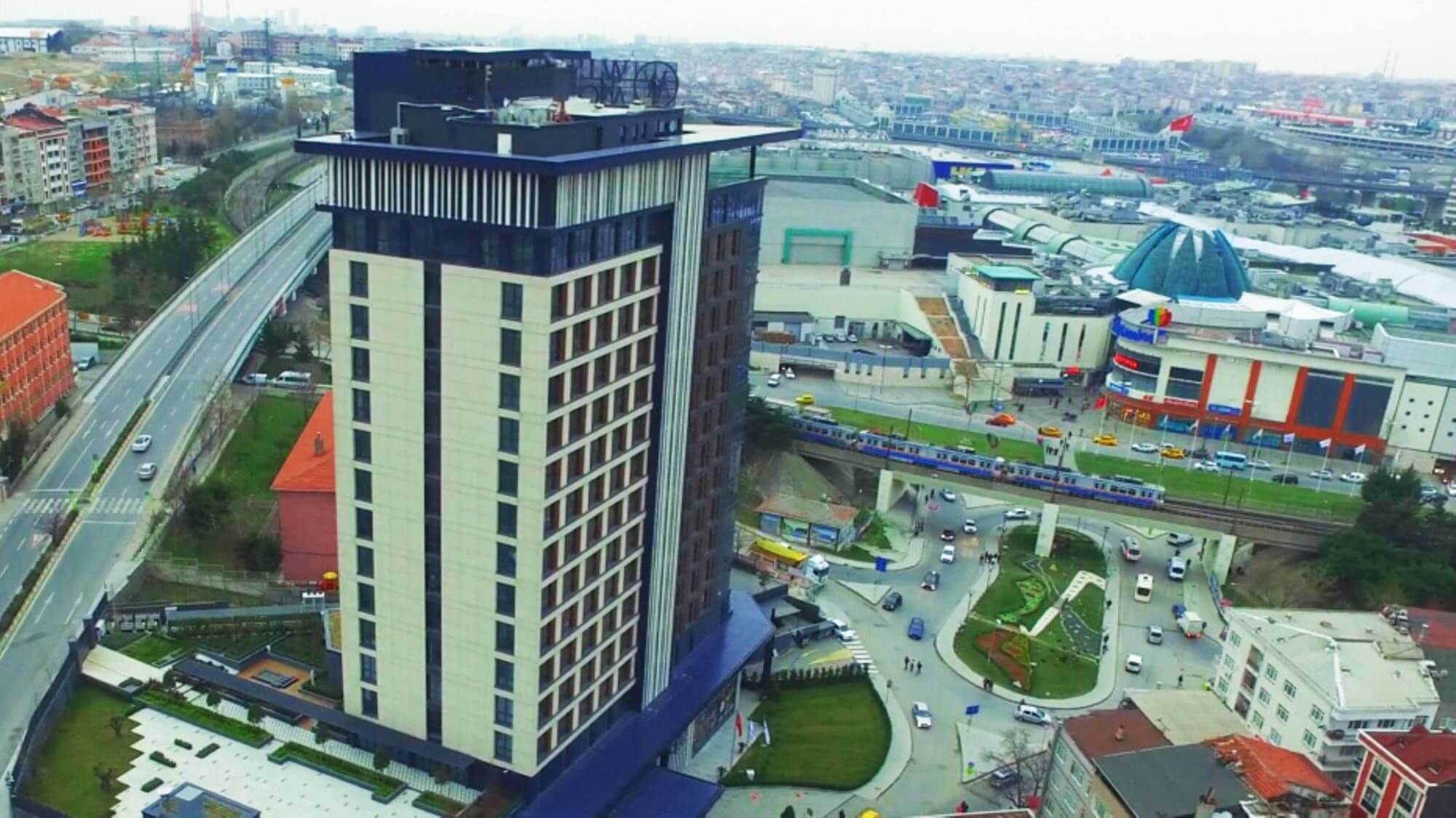 Images: There is plenty to see and do around the Wish More Hotel Istanbul. Ask for a room on a high floor for the best view from the long windows.
Hilton Istanbul Bomonti Hotel & Conference Centre
This is the largest hotel in Istanbul, with over 800 rooms! For the best view and the most space, consider a suite for your family here. There are several restaurants featured here, and they offer plenty of amazing choices for your best dining experiences! The hotel has several pools, including some inside and some outdoors.
There are plenty of places close to the Hilton Istanbul Bomonti Hotel & Conference Centre where you can take your family to explore. Many places to eat, shop, and enjoy live entertainment are within walking distance of the hotel. There are shuttle buses to take you to locations further away that you may wish to explore.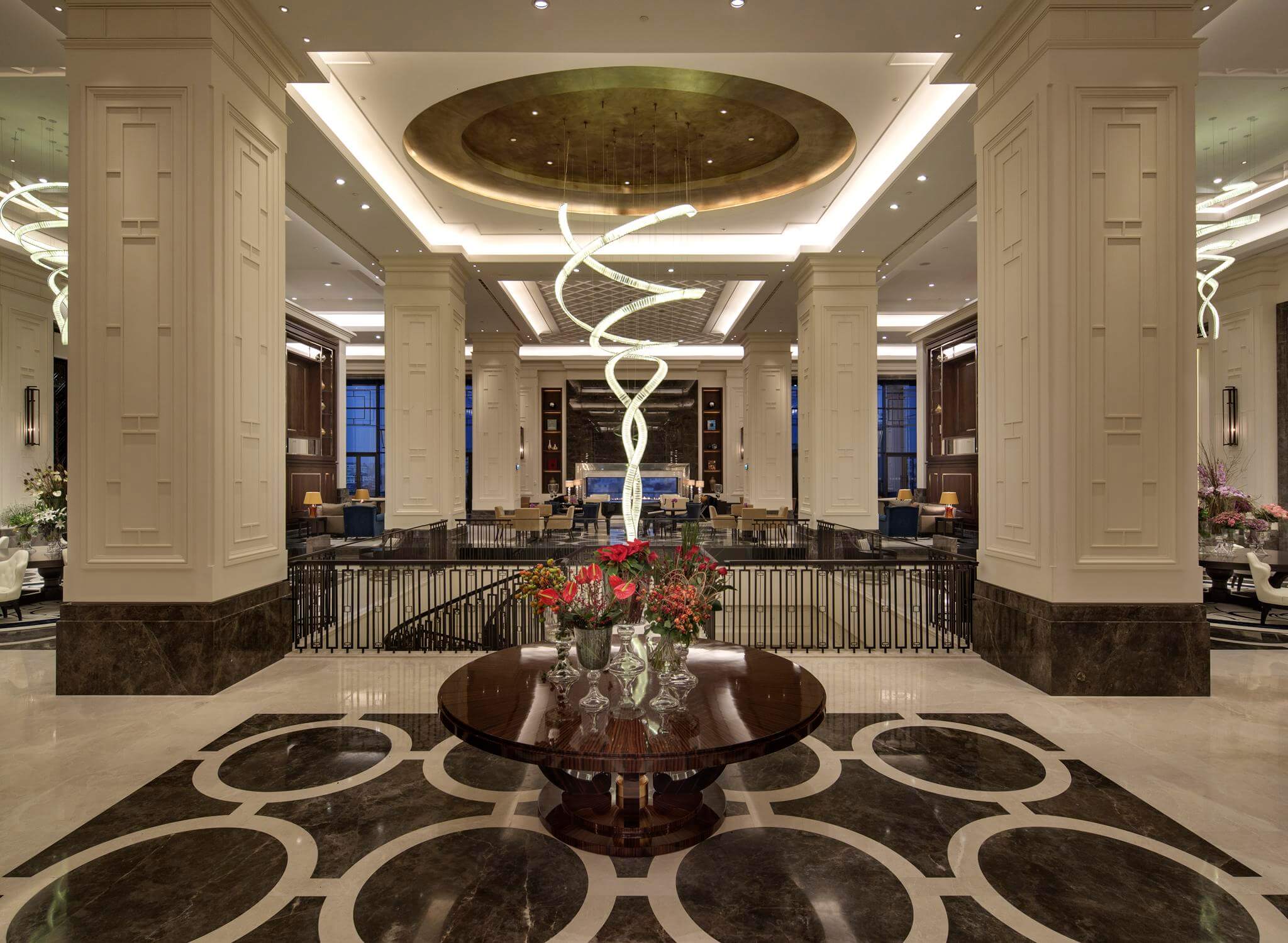 Image: The lovely Hilton Istanbul Bomonti Hotel & Conference Centre is a beautiful place to stay, full of luxuries your family will appreciate.