Hyatt Regency Chicago provides guests staying in their club level rooms with exclusive access to their thirty fifth floor executive club lounge, boasting spectacular views. Open daily from 6.30am to 10pm, you can enjoy two food presentations daily:
Enjoy breakfast from 6.30am to 9.30am and 6.30am to 10.30am on weekends
Hors d'oeuvres are served from 6.30pm to 10pm
Snacks, waters, sodas, coffee and tea is offered throughout the day.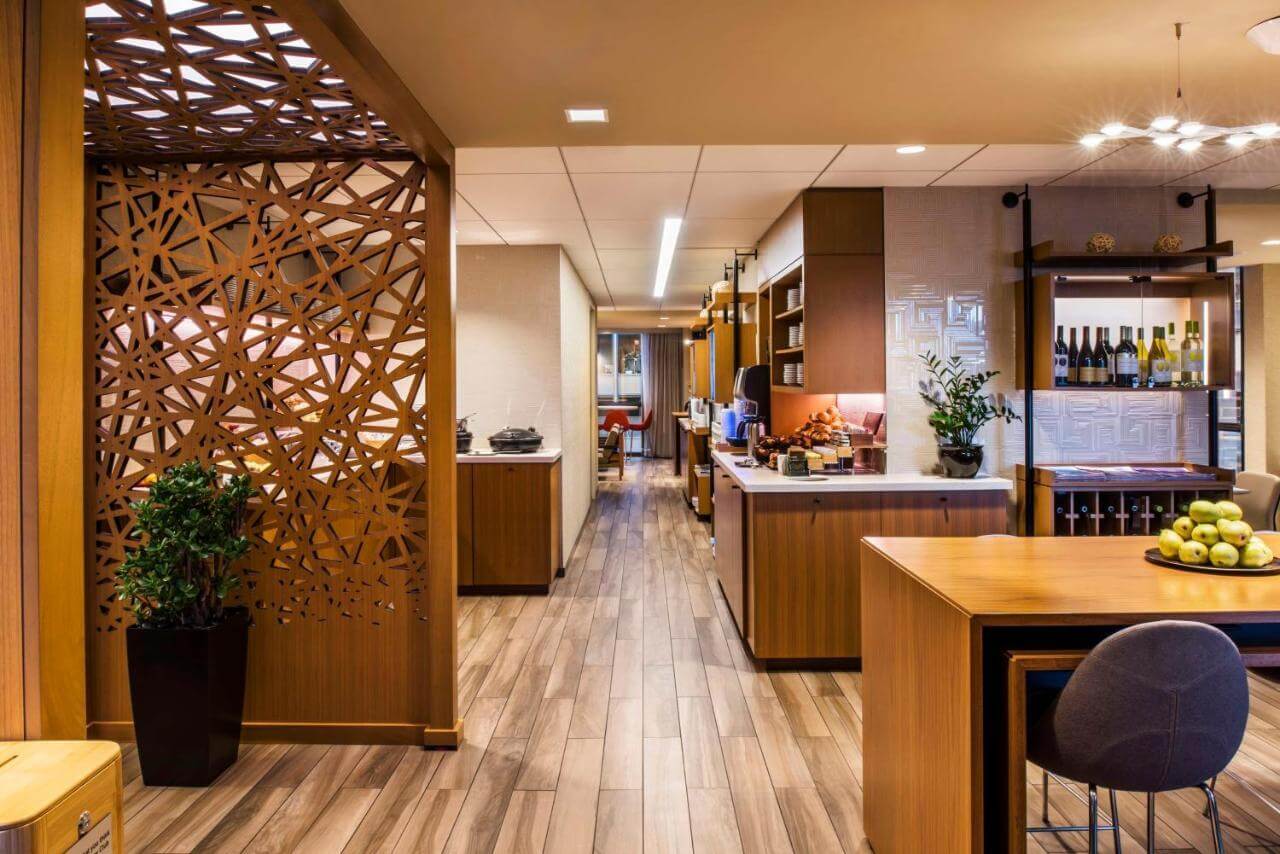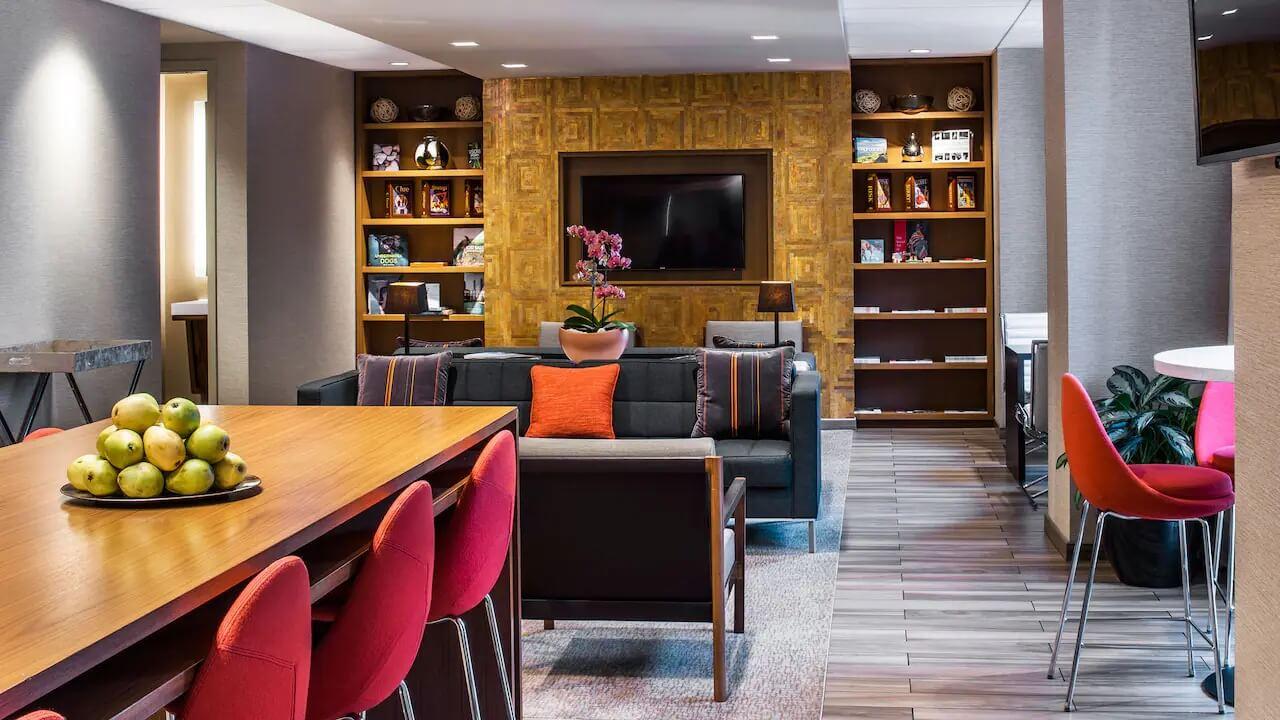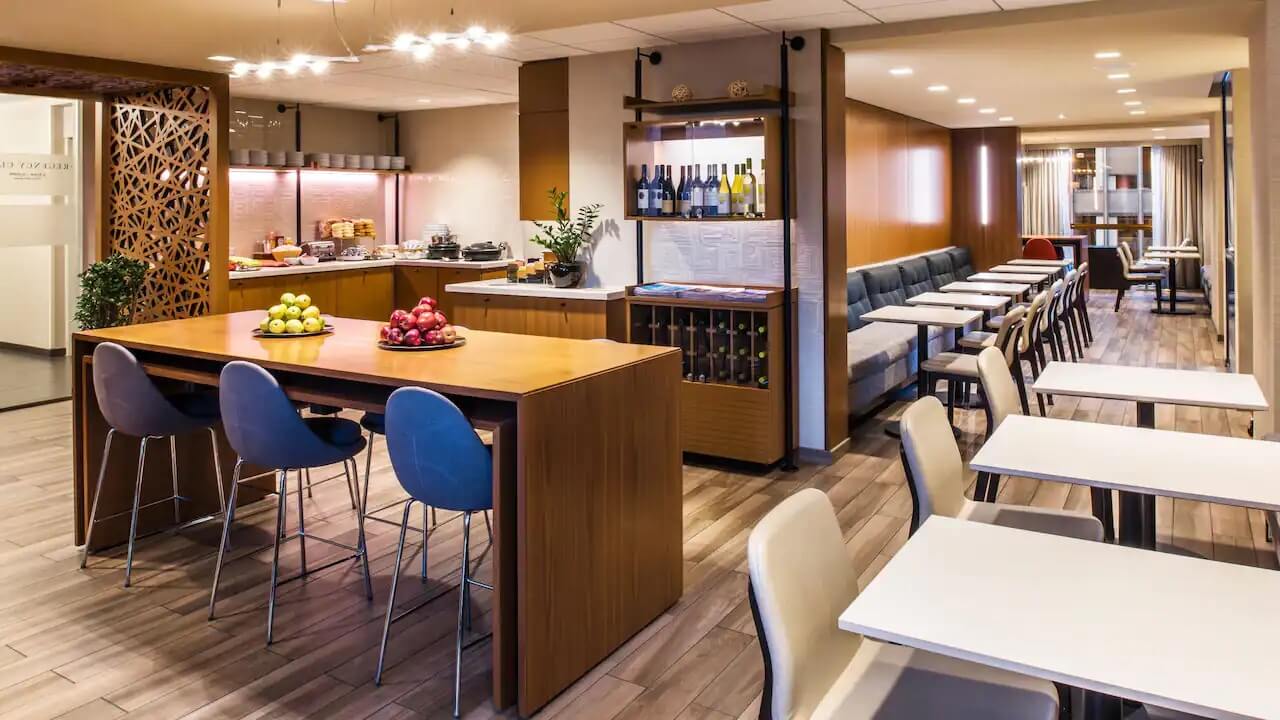 The executive club lounge offers exclusive access to guests choosing any of the club level guest rooms or suites. It offers an additional touch of luxury within this luxurious hotel with a choice of food presentations, snacks and non-alcoholic beverages, with a place to relax or work.
Excellent Food Presentations
This modern executive club lounge offers an excellent buffet style breakfast including fresh fruits, eggs, pastries, cereals and a hot item. In the evenings, you can enjoy a choice of fresh vegetables, meats, cheeses, breads. Alcoholic beverages are offered n the evenings and charged to your guest room. The executive club lounge offers complimentary non-alcoholic beverages throughout the day.
Set on the thirty fifth floor of this spectacular hotel, you enjoy the most spectacular views of Michigan Avenue, the Chicago River and Wrigley Building with comfortable eating and relaxing areas, making it worth upgrading to a club level room or suite. The semi-private seating areas are luxurious and comfortable, giving you the space to work, relax and unwind.
Attentive and Dedicated Team
The luxurious lounge area inside the executive club lounge offers a television and bookshelves, overflowing with books, magazines and newspapers. Enjoy luxurious seating while you catch up with your emails, meet a colleague for coffee or relax with a book. There is no shortage of seating in the dining and lounge areas, offering plenty of place to enjoy the host of food presentations, catch up with work or just sit down and enjoy a non-alcoholic drink after a day of exploring the sights.
The large food island is overflowing with delicious food items that change daily, during breakfast and evening hors d'oeuvre. The expert team are professional, attentive and dedicated. They ensure that your guest needs are met whether it's recommending sights to see or helping you book a table at one of the hotel's restaurants for your evening meal.