The Executive Club Lounge at Hyatt Regency Dubai is referred to as the Regency Club. It is located on the 1st floor and offers guests with Executive Club Lounge access certain exclusive services to include daily breakfast offerings, cocktails and hors d'oeuvres in the evening and further privileges which make the upgrade worth it. The following timings are provided to help Executive Club Lounge guests plan their routine:
Buffet Breakfasts offering great choices between 6:30am and 11am.
Between 6pm and 8pm a selection of canapés and pre-dinner drinks. Throughout the day guests are welcome to enjoy coffee and tea and other light refreshments.
Guests are allowed to bring up to two guests with them, in which case additional charges will apply.
Personalised check-in and check-out assistance is standard and the use of a meeting room, with the first hour complimentary, available.
Dress code is always smart casual. Kids are allowed access with their parents.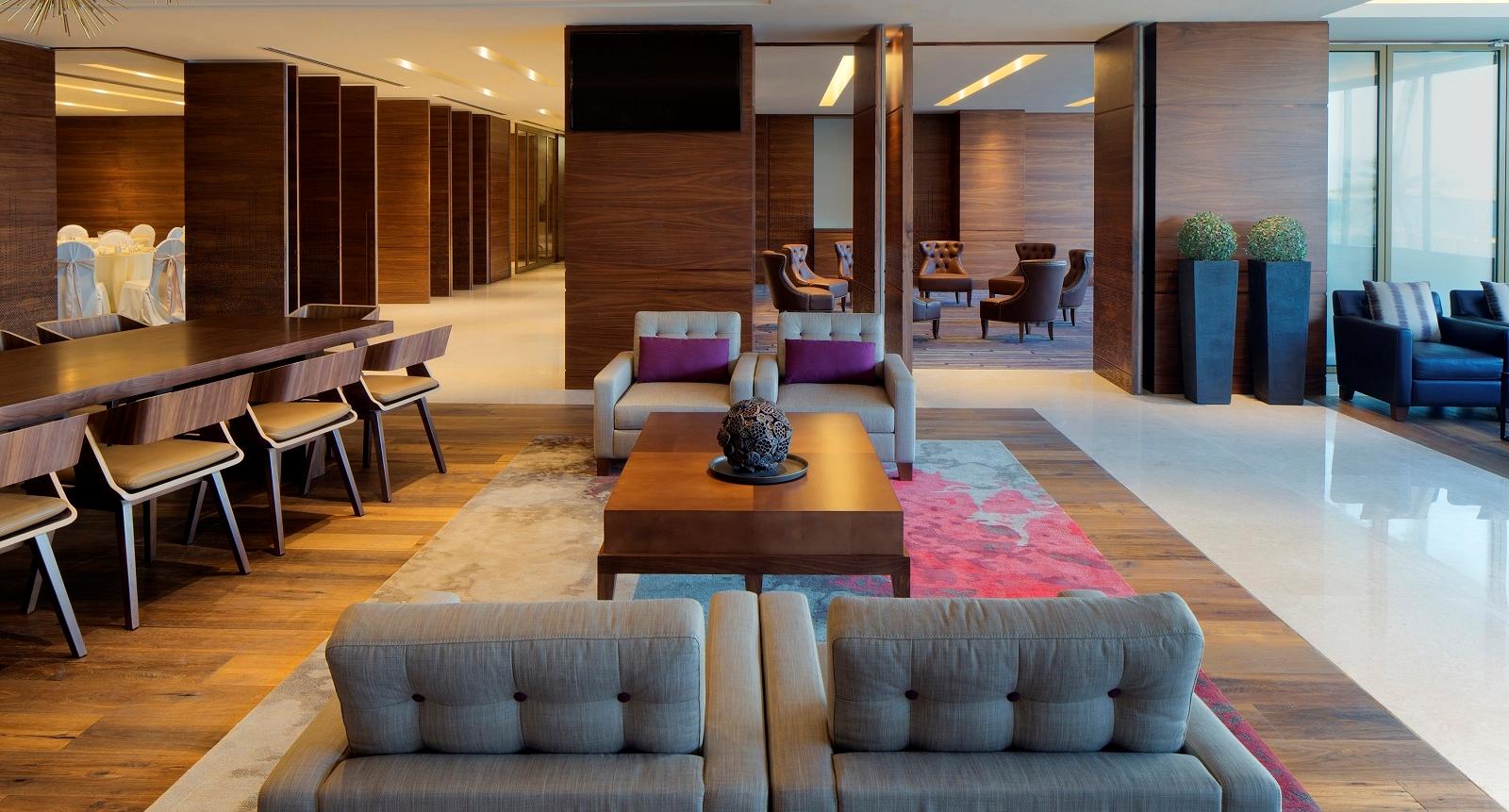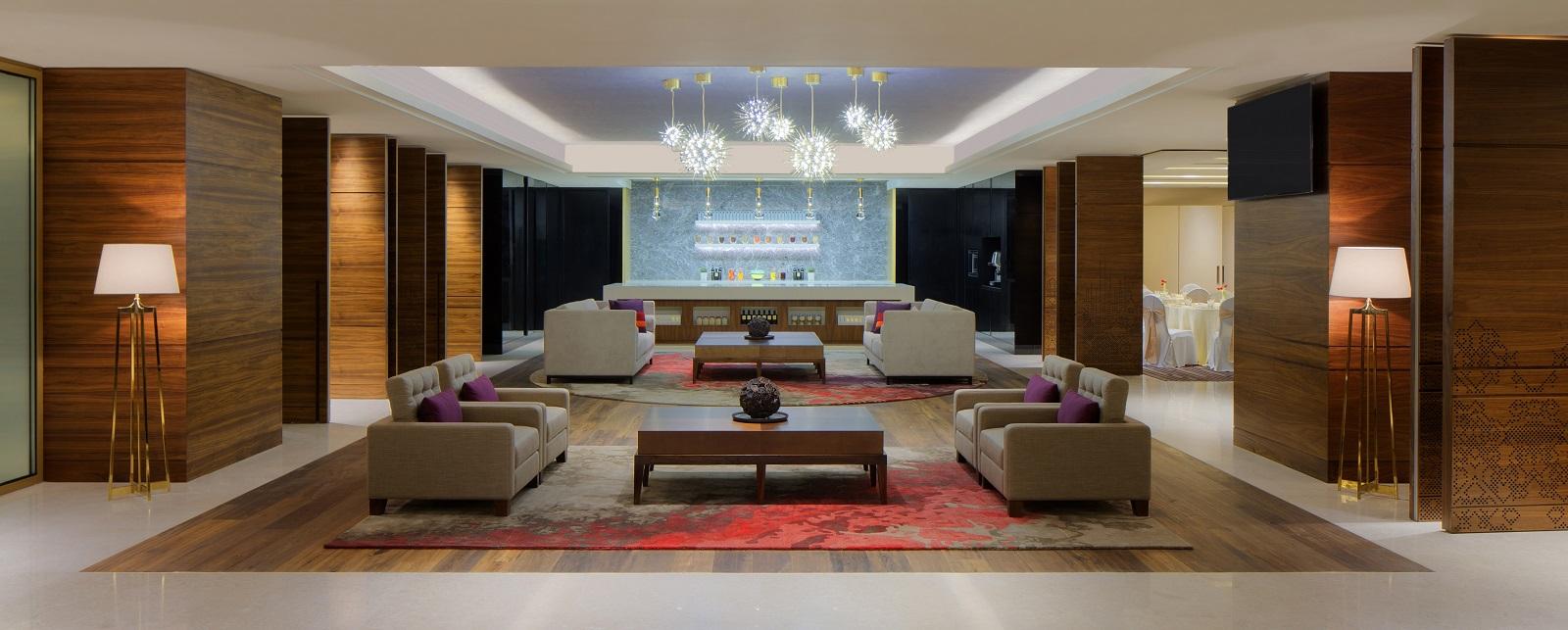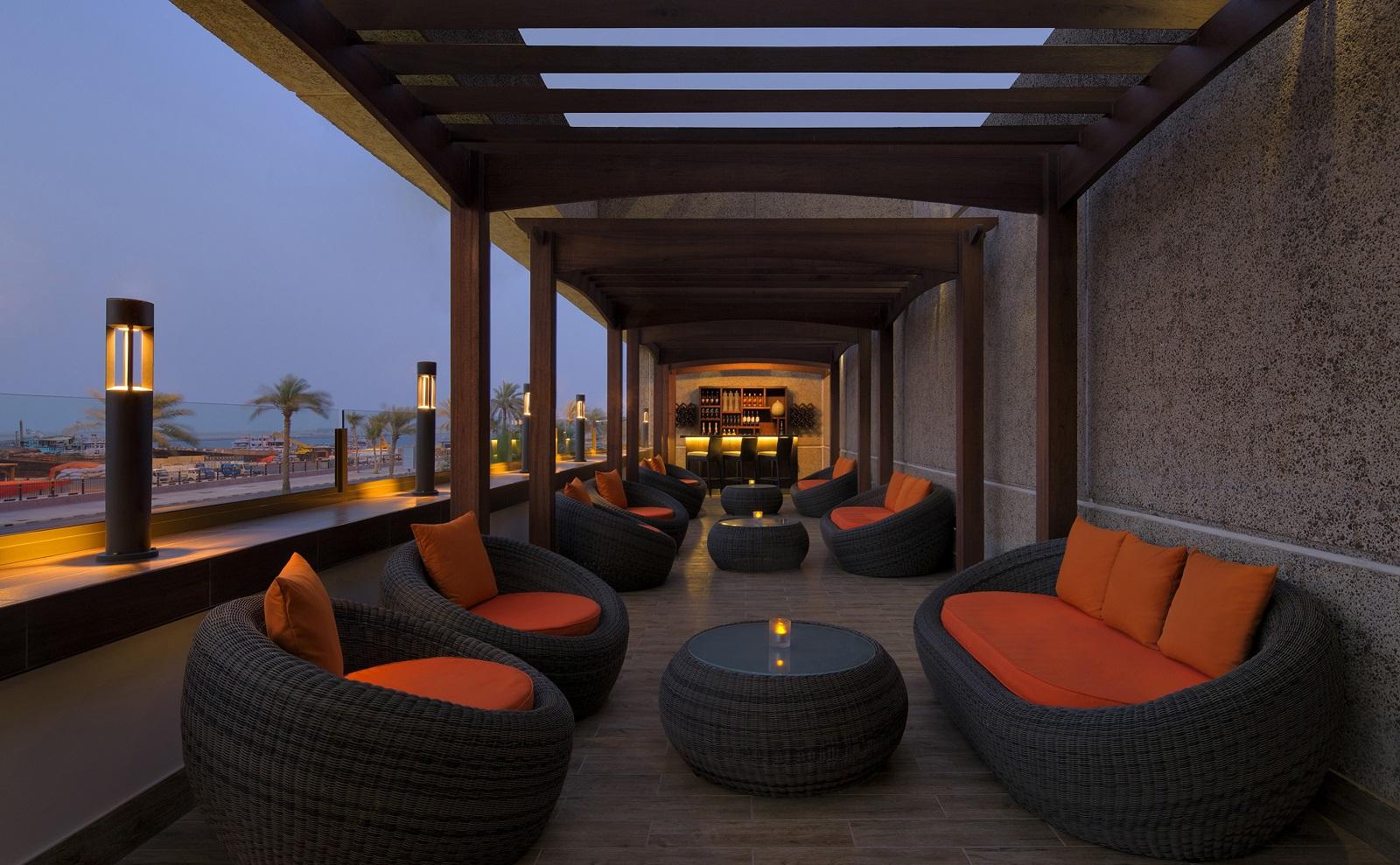 Personal Attention To Add A Special Touch
At Hyatt Regency Dubai Executive Club Lounge guests are served by experienced, charming, friendly personnel that understand the art of dealing with guests at this level. The special touch is apparent in even the smallest of requests being granted. Comfort and exclusive service remain high priority for the staff whether it is to ensure you have a great choice of treats before you head out to dinner, or to make sure you can sit back and enjoy one of the drinks they serve.  The same applies when you check in or require concierge service: the Executive Club Lounge guest is guaranteed personal attention and hands-on service that ensure a satisfying stay.
Stylish And Smart – Luxurious And Recommended
The Executive Club Lounge guest can be assured of spending time in a stylish space with attentive service guaranteed as the staff go out of their way to ensure every guest's comfort and satisfaction. The Executive Club Lounge is set in luxurious surrounds with 5-star quality apparent everywhere right from the furnishings to include comfortable sofas and properly spaced seating to expensive chandeliers and well-lit spaces. There are tables and chairs for larger groups to meet or while the time away, with more intimate options and greater privacy offered too.
From the terrace marvel at the view and sit back to be served in a deep sofa with the evening sky turning onto different shades of pink, orange and red as the day comes to an end. Décor is subdued and not overbearingly bright, with attentive staff nearby to complement an ambience of quiet relaxation and taking advantage of all the offerings the Executive Club Lounge guest can expect. Upgrading to Executive Club Lounge level in the 5-star Hyatt Regency Dubai is recommended for the guest that is used to good service offered in stylish surrounds.