Elegance with a Spectacular View of Dubai Skyline
The Executive Club Lounge at InterContinental Dubai Festival City is set high up on the twenty sixth floor, offering uninterrupted views of the Dubai skyline. Split into five sections, each with room for up to twenty five people, the club opens from 6.30am to 1am for convenience.
Unlike the other Executive Club Lounges, at InterContinental Dubai Festival City your afternoon tea and evening canapés are ordered through your waiting on arrival in the lounge with table service.
The club lounge offers:
Breakfast served between 6.30 am to 11 am
Afternoon Tea served between 2.30 pm to 4.30 pm
Evening Canapés & Cocktails served between 6 pm to 8 pm
Children are welcome in the Executive Club Lounge during the day until 6pm. There is babysitting services on site, so parents can relax in the lounge, enjoying their evening canapés and cocktails. The concierge in the lounge will be able to arrange a babysitting service for you.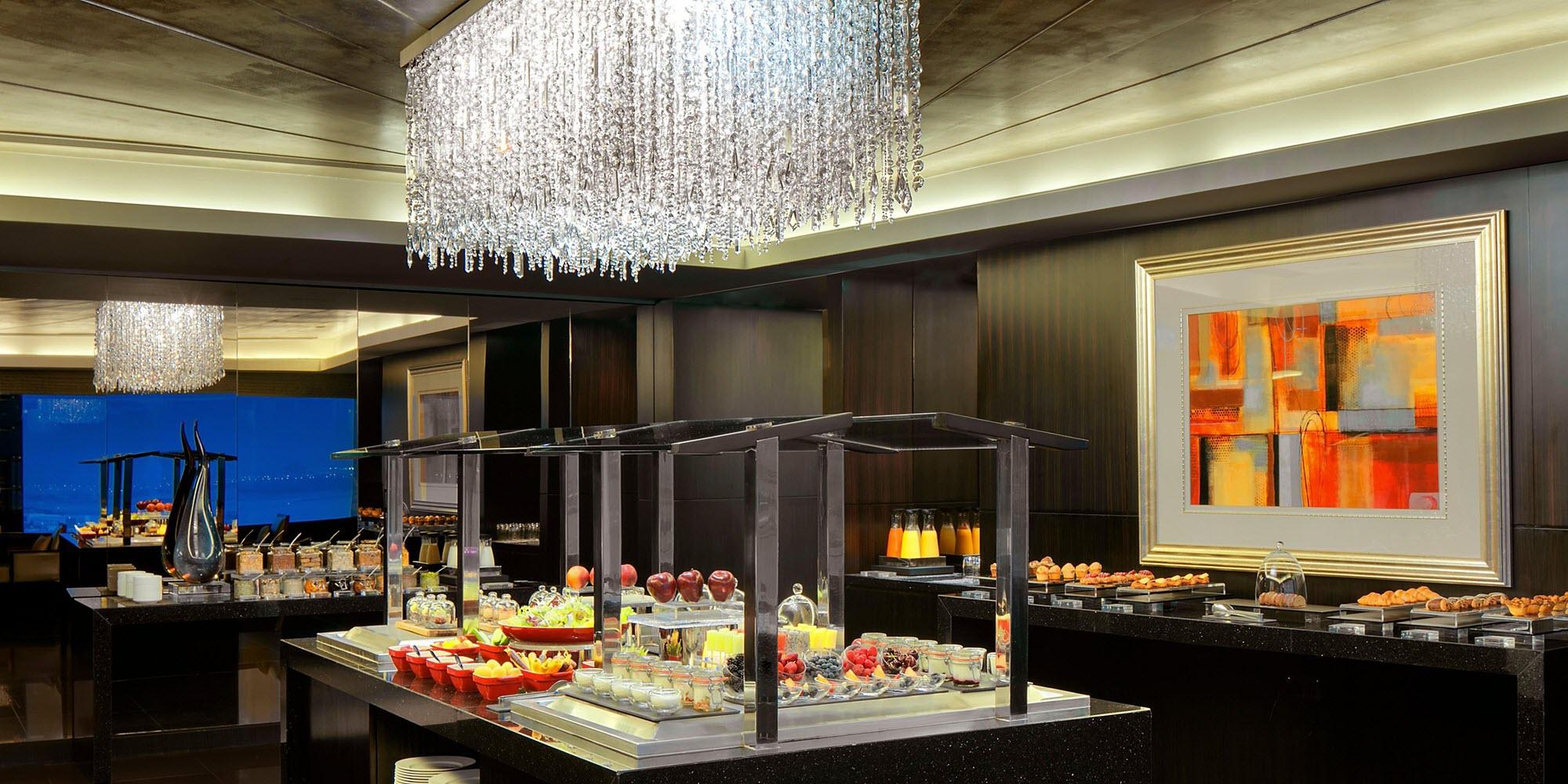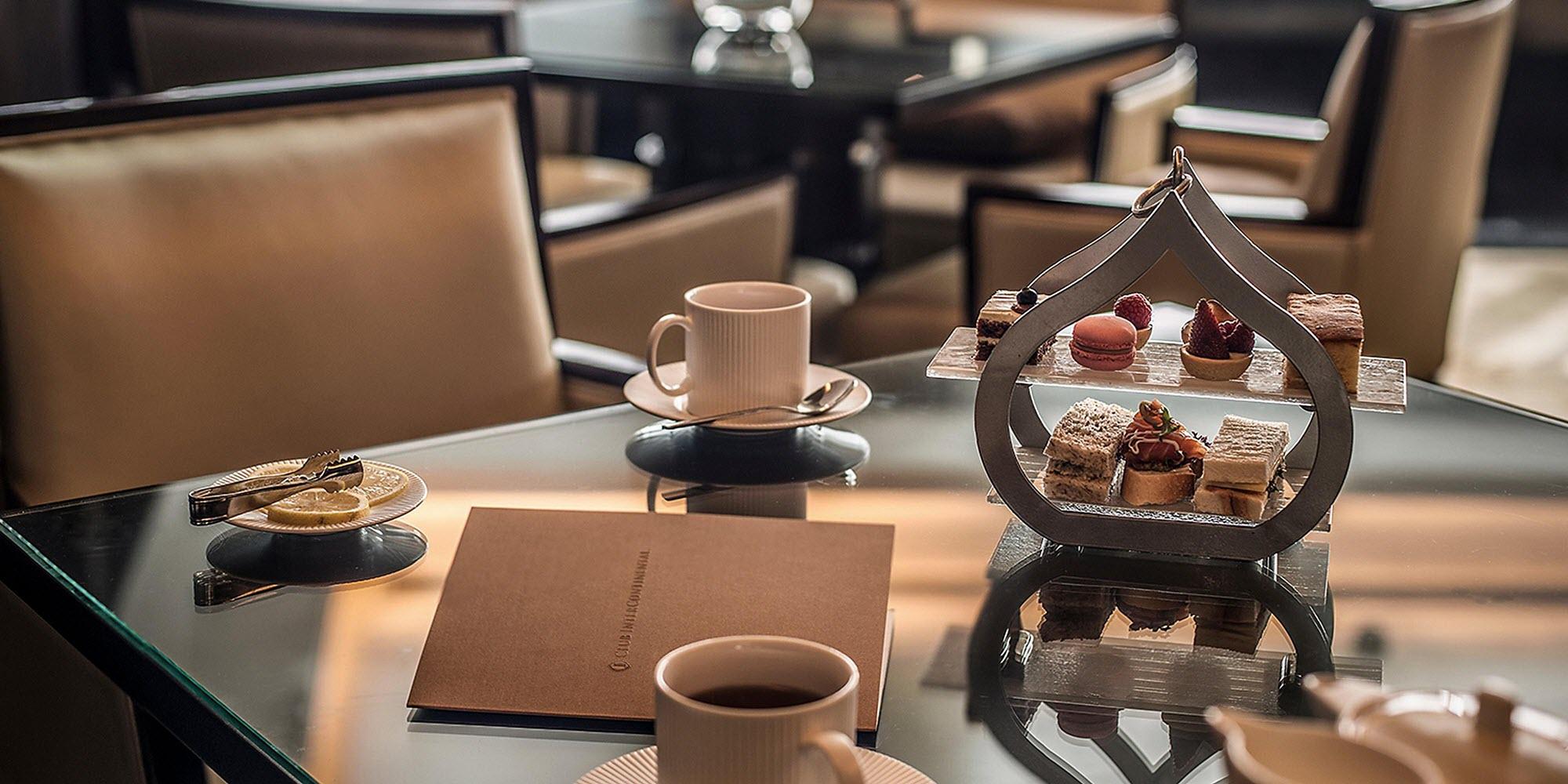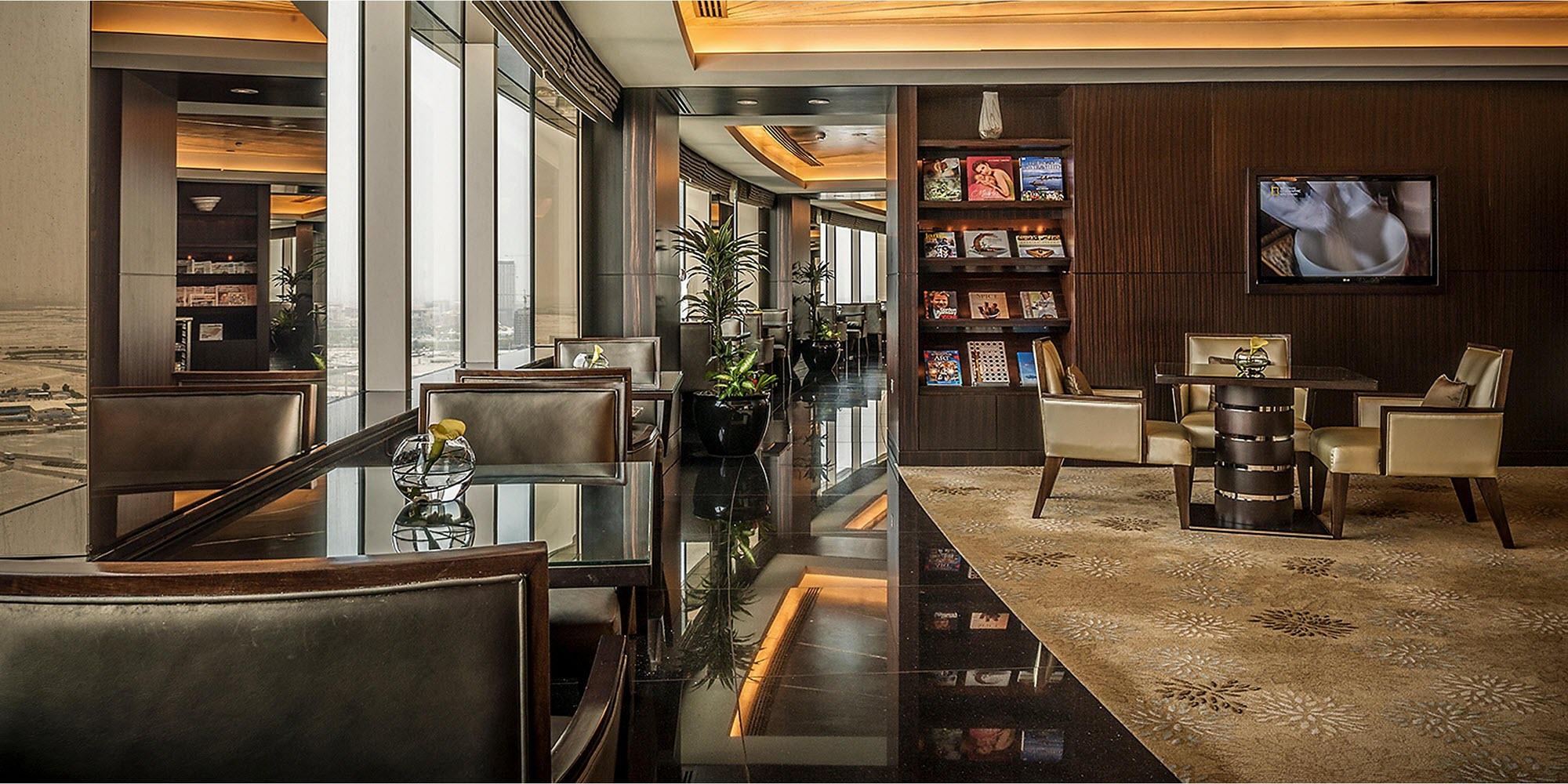 Private Check In and Check Out
Club level guests are whisked up to the twenty sixth floor club lounge to check in, which is swift and easy. The team talk you through the benefits you can enjoy being a Club level guest during your stay.
The lounge offers spectacular Dubai skyline views with a spread of appetisers, cheese platters, chocolates, fruits and breads buffet style for you to help yourself to. Hot meals are ordered from the waiter and delivered to your table.
The lounge services are excellent with an exclusive feel. The bookcases showcase a wide choice of books. The seating is comfortable, all enjoying views over Dubai. Staff are attentive, professional, friendly and helpful. The concierge can assist with anything from tour bookings and sightseeing recommendations to arranging an airport transfer when it's time to leave.
Everyone must be dressed in proper attire and wear shoes. No gowns or swimwear is allowed in the Executive Club Lounge. It is the ideal place to relax with a cocktail after a day of sightseeing or finish some work using the complimentary wireless internet.
This is a family friendly hotel with family rooms and children under six eating for free. They offer a kids menu and are happy to accommodate all dietary requirements. The Michelin Star chef provides an authentic and fresh menu with refreshments offered throughout the day.
They offer a kids club and have an experienced team who give the children all their attention, ensuring they also have an enjoyable stay.