The Executive Club Lounge at InterContinental Dubai Marina is located high on the thirty ninth floor, offering spectacular Arabian Gulf views. Open from 7.30am to 10pm, the Executive Club Lounge offers three food presentations daily, which includes:
Breakfast from 7.30am to 11.30am
Afternoon Tea is served from 3pm to 5pm
Cocktails and Canapés are served from 6pm to 8pm
Club Level guests are invited to visit the Club reception or concierge if they have any questions.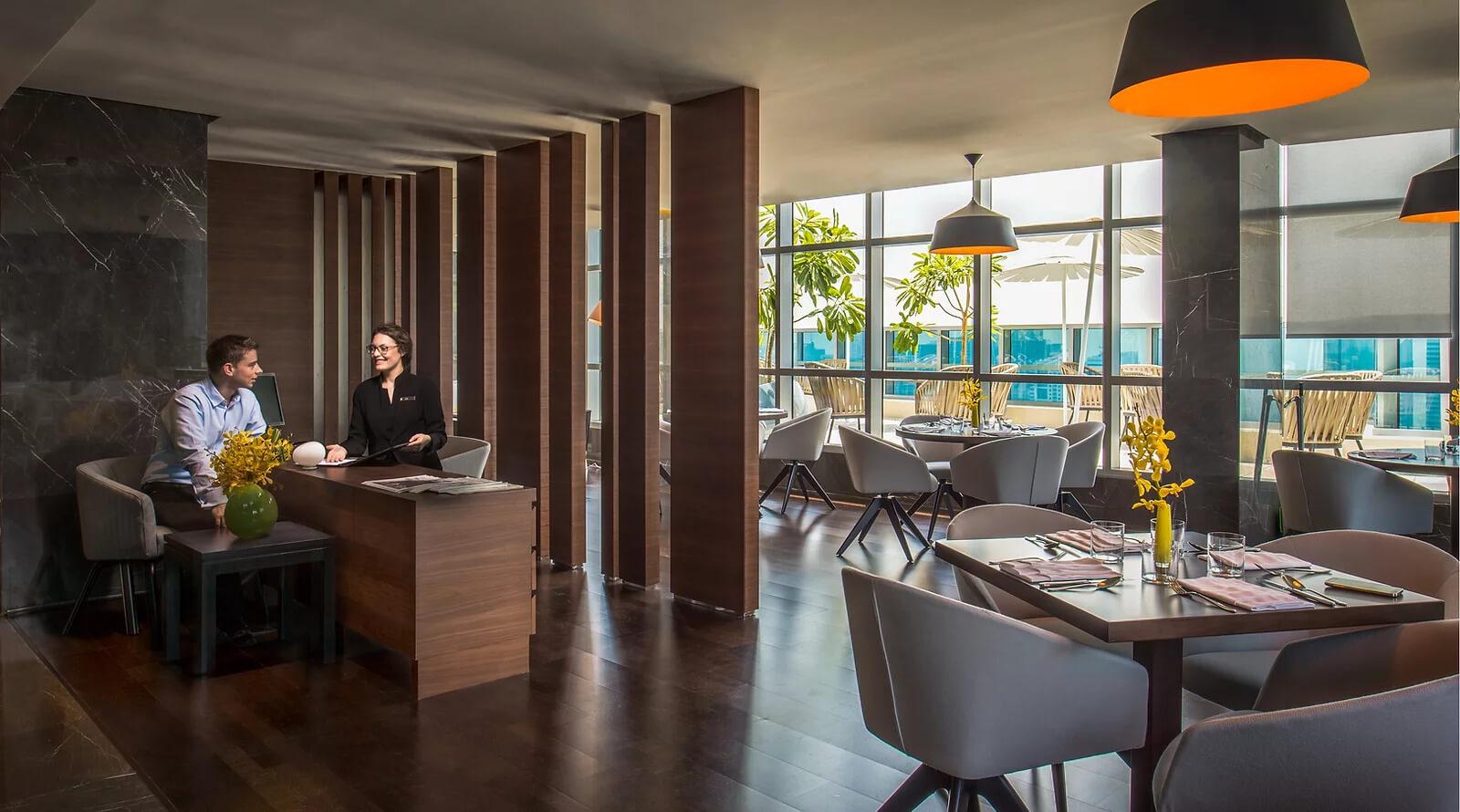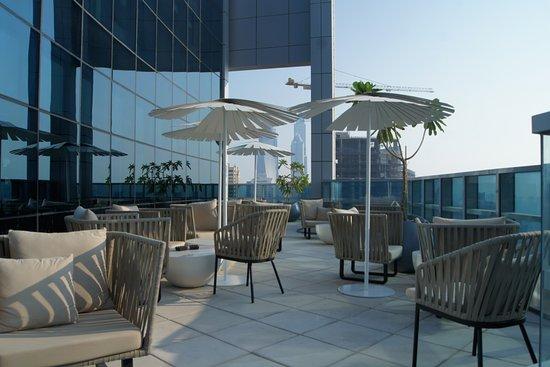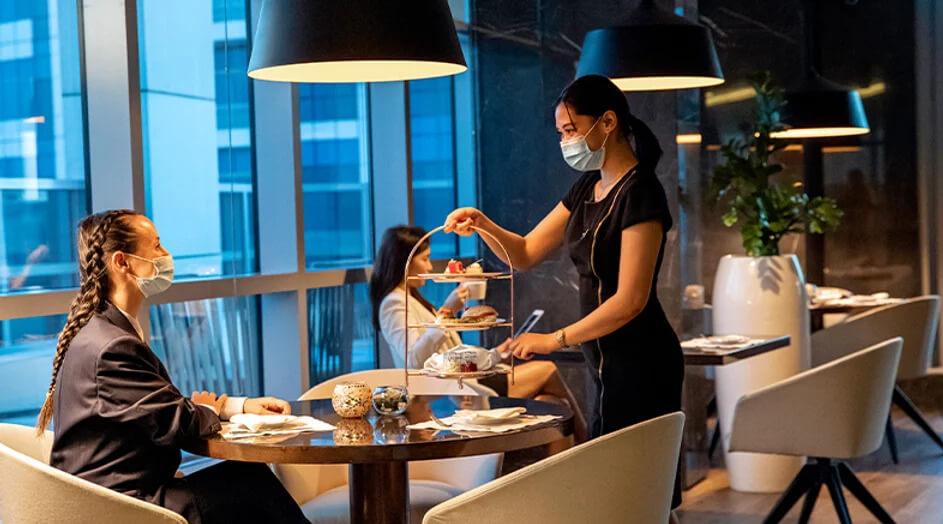 Delicious Food Options Daily
The Executive Club Lounge at InterContinental Dubai Marina provides breakfast each morning with a wide choice of freshly baked breads, pastries, dairy products and fruits. The team of chefs are happy to cook a variety of egg dishes. There is a choice of hot and cold beverages on offer.  Afternoon Tea is a delight and a welcome break from the Dubai heat. Sit in the air conditioned Executive Club Lounge and enjoy a range of freshly baked pastries, sandwiches and sweet options, along with a choice of teas.
The two hour cocktail and canapés service offer a pre-dinner drink option as you watch the sun set. There is always a host of hot and cold canapés, cocktails and more, as you gaze at the Arabian Gulf.
Throughout the day the team offer a complete range of complimentary beverages with a self-service tea and coffee station, biscuits and nuts, which are constantly topped up.
Exclusive Privileges
As a Club Level guest at the InterContinental Dubai Marina, guests enjoy a range of complimentary and exclusive privileges including complimentary landline telephone calls, complimentary ironing of two items of clothing per stay and complimentary use of the dedicated business desk.
The professional and attentive team are on hand to provide a relaxing and luxurious experience. Children must be accompanied by an adult at all times, while children under the age of twelve are not permitted in the Club lounge after 6pm. The Executive Club Lounge does allow casual wear during the day with a smart casual dress code in the evenings from 6pm.
In addition to the excellent exclusive benefits of being a Club Level guest at the InterContinental Dubai Marina hotel, the lounge offers a place to relax and unwind after a day at work or exploring the sights. The floor to ceiling windows capture the spectacular views, which you can see from wherever you choose to sit, whether in the dining area, lounge area or the outdoor terrace of the Executive Club Lounge.
There is a private concierge service and reception desk, ensuring the ultimate in personalised services and exclusive privileges. The team are on hand to ensure all guests needs are taken care of during your stay. They will assist with everything, no matter how big or small.