Executive Club Lounge Private Pool and Outdoor Area
The Executive Club Lounge at InterContinental Fujairah Resort is a modern space offering food throughout the day. Open between 7am and 8pm each day, it is ideally located on the ground floor of the hotel, offering:
Breakfast between 7 am to 11 am.
High Tea between 3 pm to 5 pm.
Pre Dinner Cocktails & Evening Canapés between 6 pm to 8 pm.
Children are allowed into the Executive Club Lounge at any time. Note there is a separate area for parents with children during the pre dinner cocktails, when alcohol is served.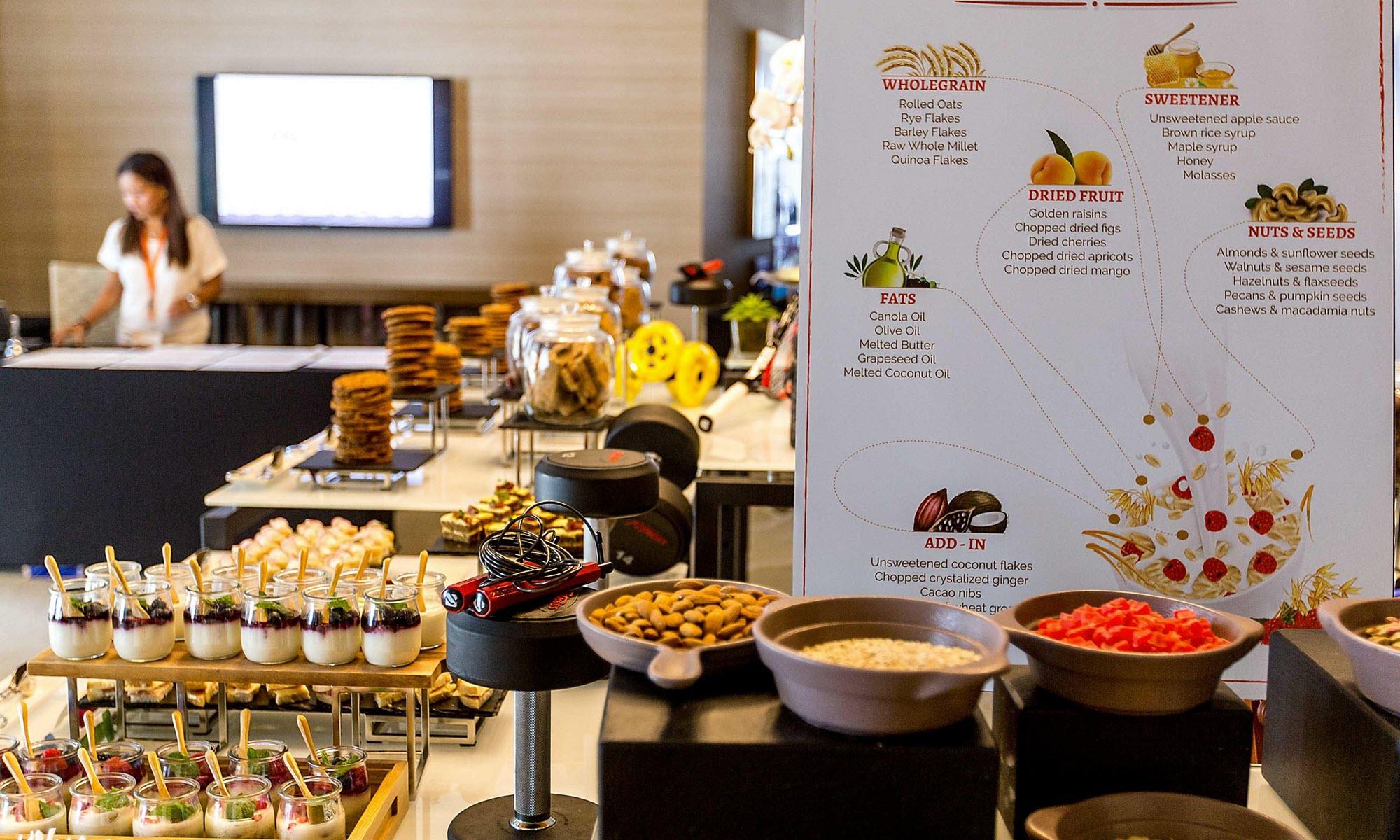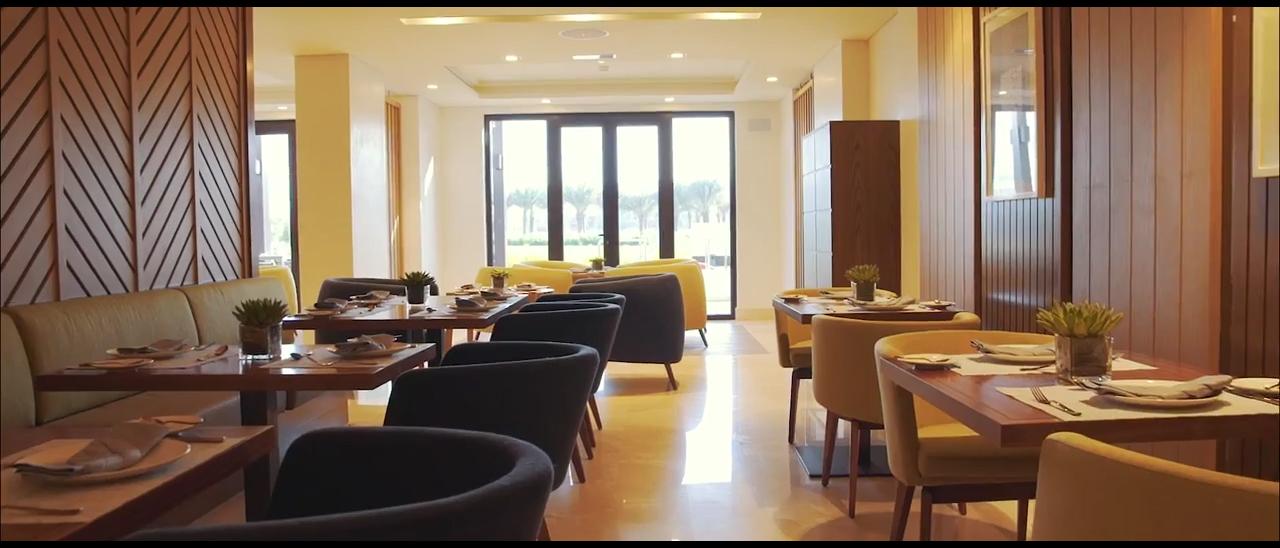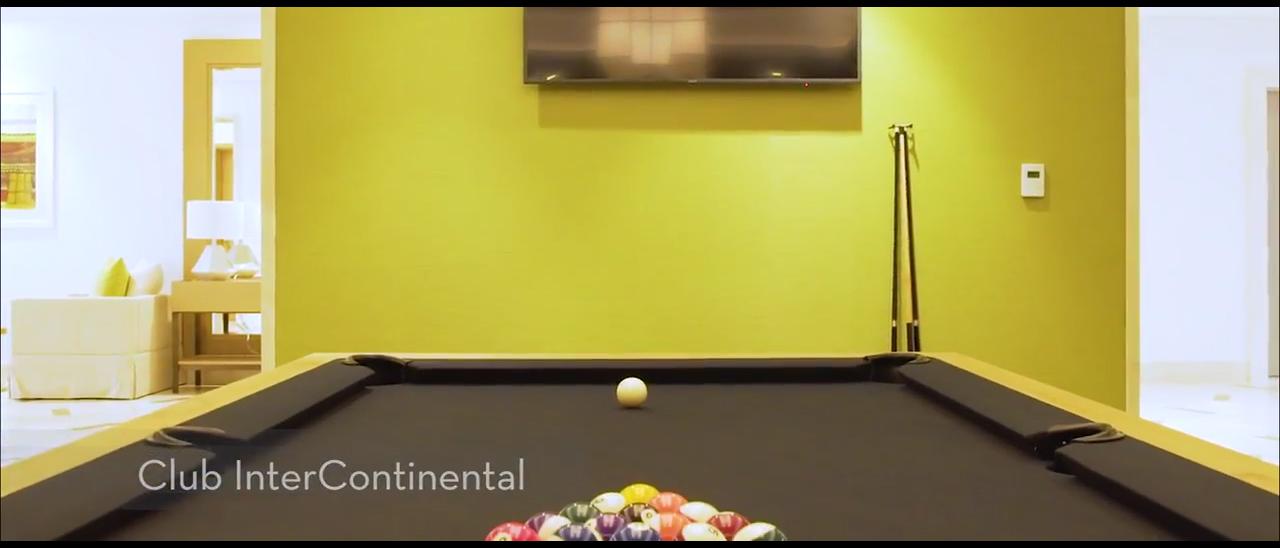 Celebrity Treatment in the InterContinental Fujairah Resort Executive Club Lounge
The Executive Club Lounge at the InterContinental Fujairah Resort boasts a private pool and outdoor area. It is a welcome escape from the common pool area, which can get busy in peak times. The lounge includes breakfast, afternoon tea, evening cocktails and canapés, along with a choice of unlimited non alcoholic beverages, which are available all day. They also have a pool table, where you can enjoy a game, while sipping on your drink after dinner.
The free children's club is a great addition for families travelling to this top class hotel. The Executive Club Lounge offers a range of exclusive benefits, along with a bespoke menu. Breakfast can be enjoyed in the main restaurant or the Executive Club Lounge, while afternoon tea and evening meals are served at the table.
They are not shy with what they have available on the menu from finger sandwiches, scones and cakes for afternoon tea and a choice of evening meals. Families are moved to a separate room, dedicated only for families, during evening meals. They provide good table service and they are good to accommodate the children, preparing specialist foods for them.
The team in the Executive Club Lounge make every Club Level guest feel welcome with good food offerings, offering spectacular views and a host of beverages. The food is top quality, enjoyable and fresh. The team know the area well and are happy to discuss your requirements with you, making recommendations on things to do and see during your stay, along with some fun things you can do with the children, reducing the risk of them getting bored.
The Club Level guests have exclusive access to the Executive Club Lounge at InterContinental Fujairah Resort, whether staying in a Club InterContinental Room or a Club InterContinental Resort Suite. The private pool, private outdoor area and choice of foods is what makes the Executive Club Lounge experience worth it.