The InterContinental Fujairah Resort offers the convenience of two kids Clubs. There is Planet Trekkers for children aged four years to twelve years, offering a full range of indoor and outdoor activities. The Planet Trekkers opens from 10am to 7pm during the week and from 9am on weekends.
Planet Trekkers is a childcare facility with staff on hand to supervise the children. This Kids Club offers plenty of space for children to have fun, it is air-conditioned and brimming with arts and crafts areas, computers and gaming areas, books, DVD's and board games.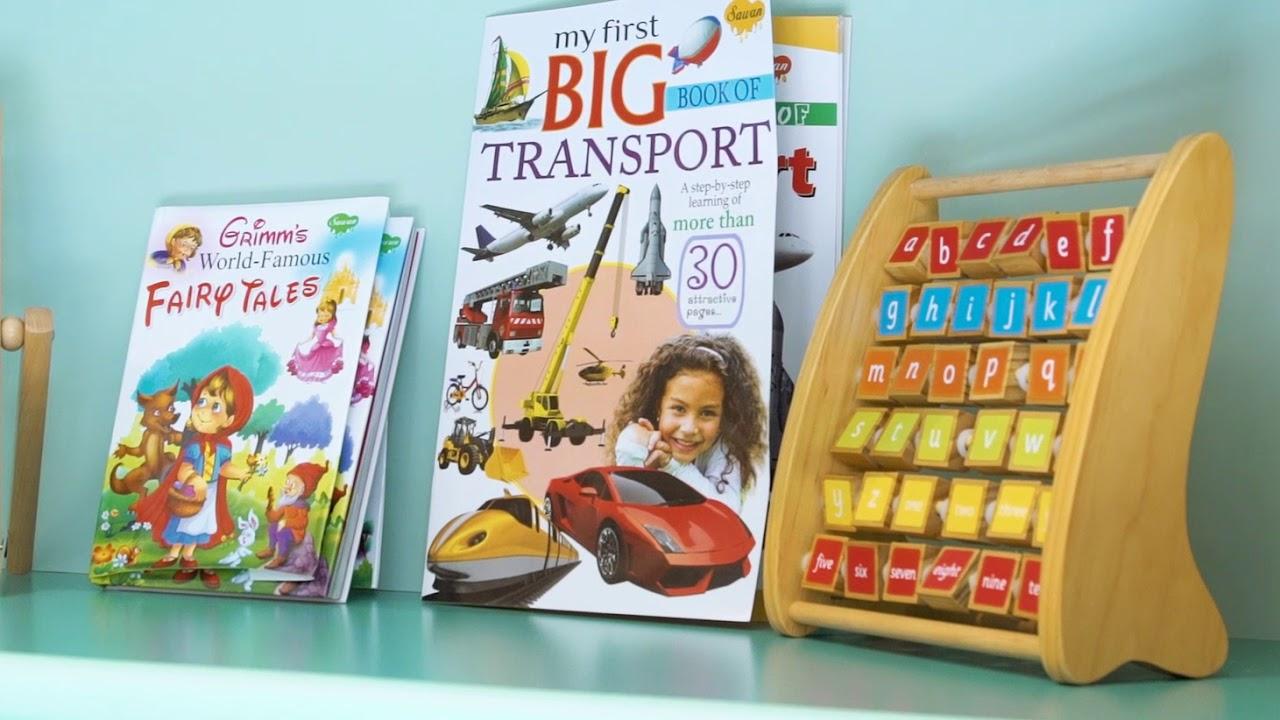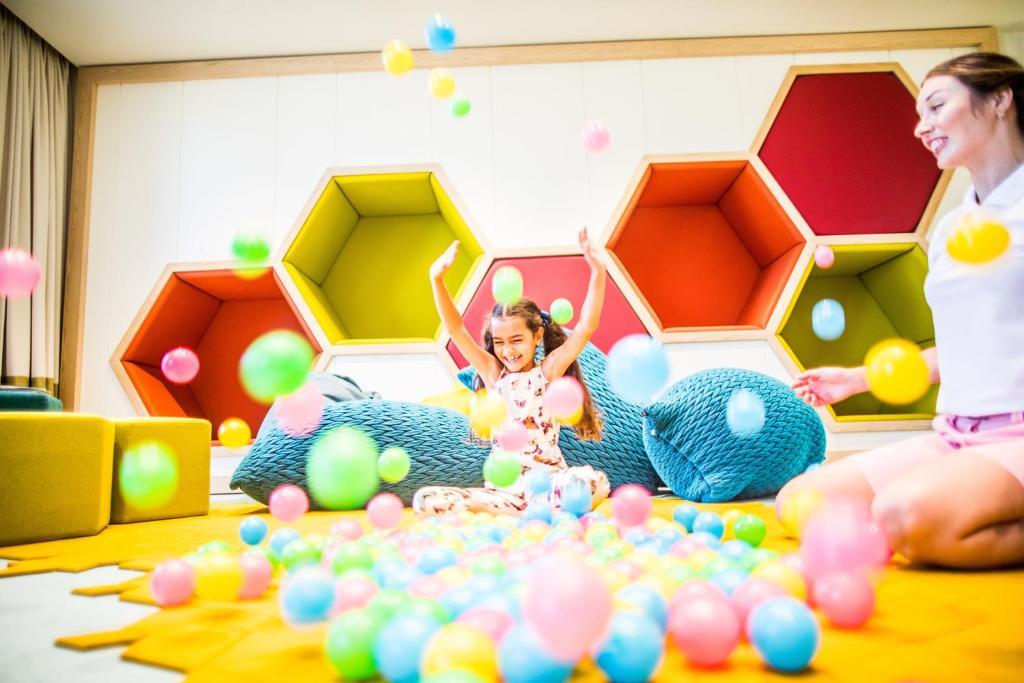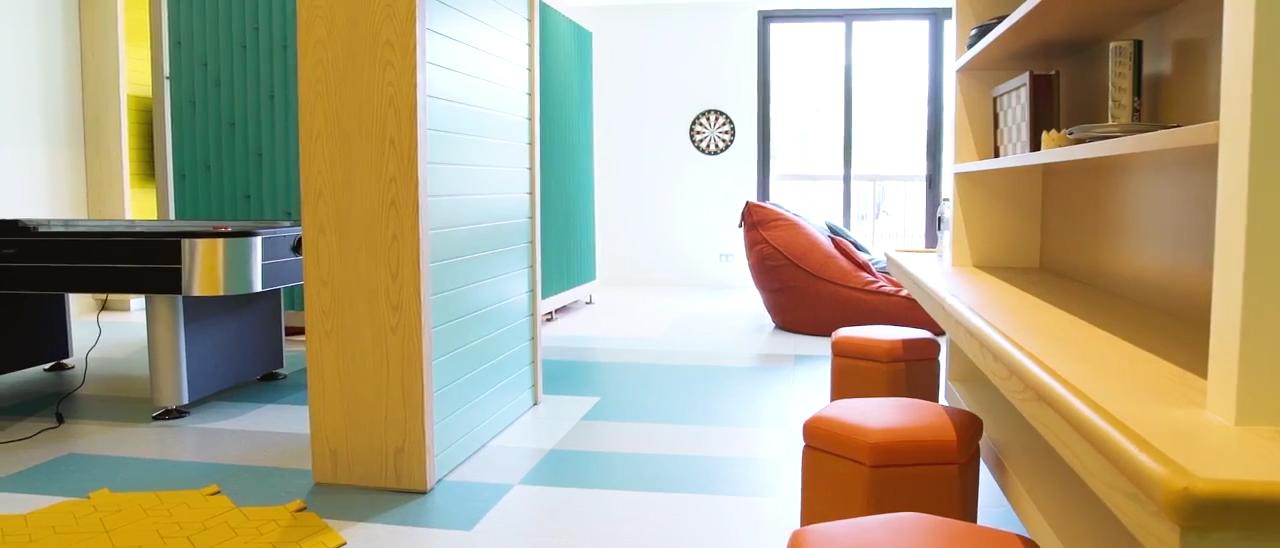 For older children, there is Teens Club, which caters to children aged thirteen to eighteen years of age. This is a comfortable space, where teens can relax and have some fun with PlayStation games, computers with internet access and a television with a range of movies.
Dedicated Child Care Facility
The Kids Club at InterContinental Fujairah Resort engages young travellers with a host of indoor and outdoor activities. It is safe, secure and supervised by qualified child minders. There is ample space for the children in an indoor and air-conditioned Club House, which is filled with arts and crafts, 3D puzzles, canvas art, a computer and game zone, cushioned reading area and a wide choice of DVD's and board games.
This hotel is child friendly and parents can drop their children off in the mornings, spend their days sightseeing or shopping and then pick them up again in time for their evening meals.
The kids club is a modern space with its own entrance packed with activities that will keep children busy throughout the day. There are a number of childminders on site at any time, giving parents the peace of mind that their children will be well taken care of. The team interact and engage with the children, making them feel comfortable and ensuring that they enjoy their time in the Kids Club.
Schedule of Activities
The hotel offers a dedicated timetable so your children can identify what they want to take part in, along with their free playtime. All children are different and enjoy doing different things. The Planet Trekkers club caters to all children, whether they want to take part in the scheduled activities or play on their own.
You can see an example timetable from the Kids Club below: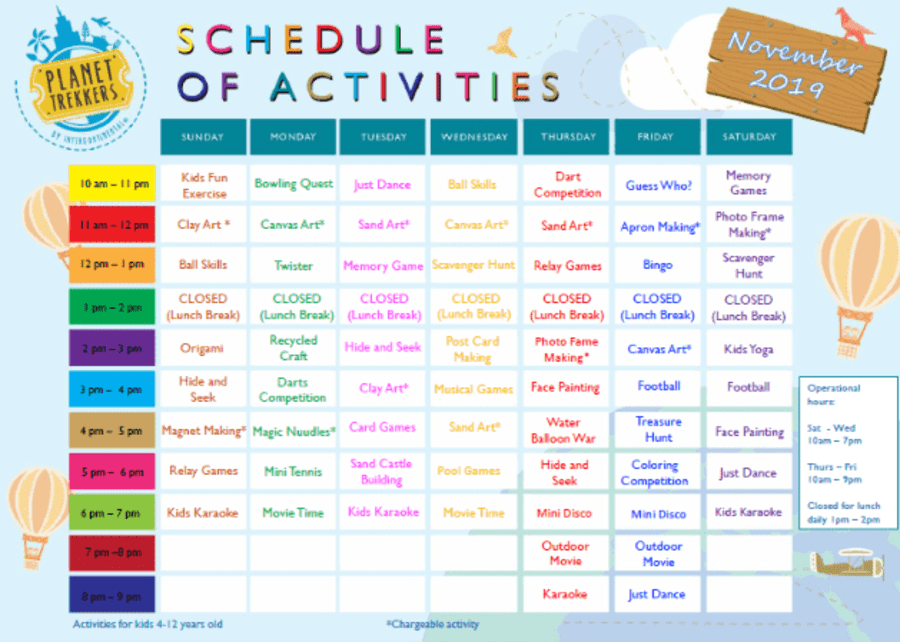 The staff are attentive and friendly and move the children across to the Teens Club for a mini disco or karaoke at the end of the day, from 6pm to 7pm.
The Kids Club give parents a chance to relax, rejuvenate or get out and do some sightseeing or shopping with complete peace of mind that your children are in good hands.