Rediscover nature!
Among tourists, Tanzania is best known for the Ngorongoro Crater, Africa's most powerful mountain -Mount Kilimanjaro, as well as its iconic Serengeti plains filled with countless animals. This country is a safari country par excellence, where you can see the Big Five in almost every park you visit and where the annual migration presents the world's greatest natural display.
The Serengeti National Park is a wide plain with almost no trees, where millions of grazing animals live or pass through. It is best known for the yearly wildebeest migration, but you can also view the Big Five and nearly 500 bird species in the Serengeti, while on safari. This is perfect for families as everything nature in Tanzania has to offer, will capture the attention.
The Serengeti is Tanzania's second-largest national park and attracts tens of thousands of tourists from all over the globe each year. The months of June through September are ideal for viewing wildlife and the rainy season lasts from around March to May. The coldest months are from June to October, but winter in Tanzania is nothing like European winters, and the temperatures are still quite mild during the day.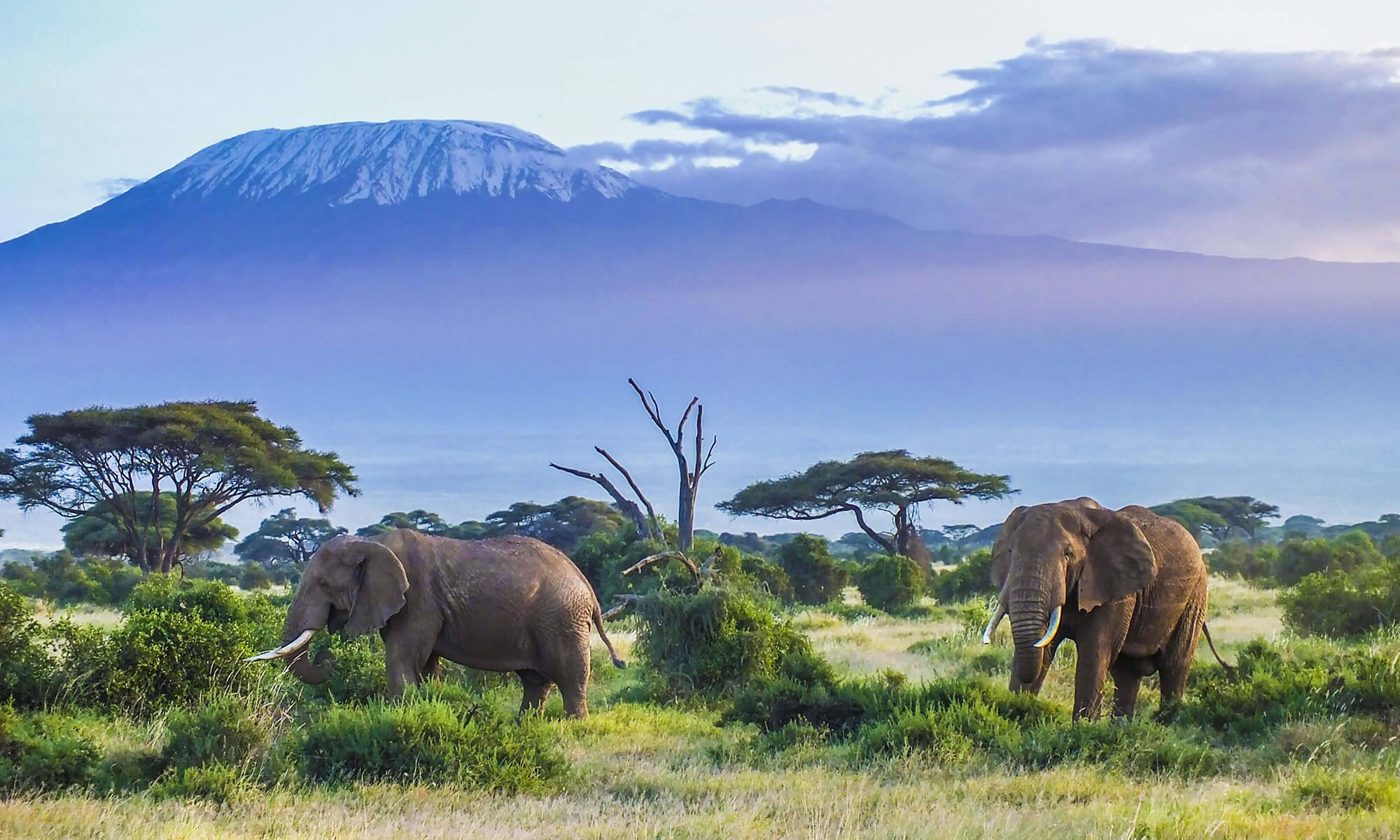 IMAGE: Mount Kilimanjaro (5,895 m), seen here in the background, is Africa's highest peak and Tanzania's most recognisable image.
Mount Kilimanjaro – a world heritage site
Mount Kilimanjaro (5,895 m) is Africa's highest peak and Tanzania's most recognizable image. Mount Kilimanjaro National Park in northern Tanzania, is unlike any other and visited by families for the opportunity to be awed by this spectacular snow-capped mountain and, for many adventurous tourists, to reach the summit by trekking. Mount Kilimanjaro can be trekked at any time of year, but the preferred season is from late June to October, when it is dry.
Tanzania has, however, so much more to offer, like the busy city of Dar Es Salaam, where the Kariakoo market awakens your taste buds or the exotic island of Zanzibar, where tropical beaches and the flavours of spices welcome you. These are Tanzania's most stunning sights.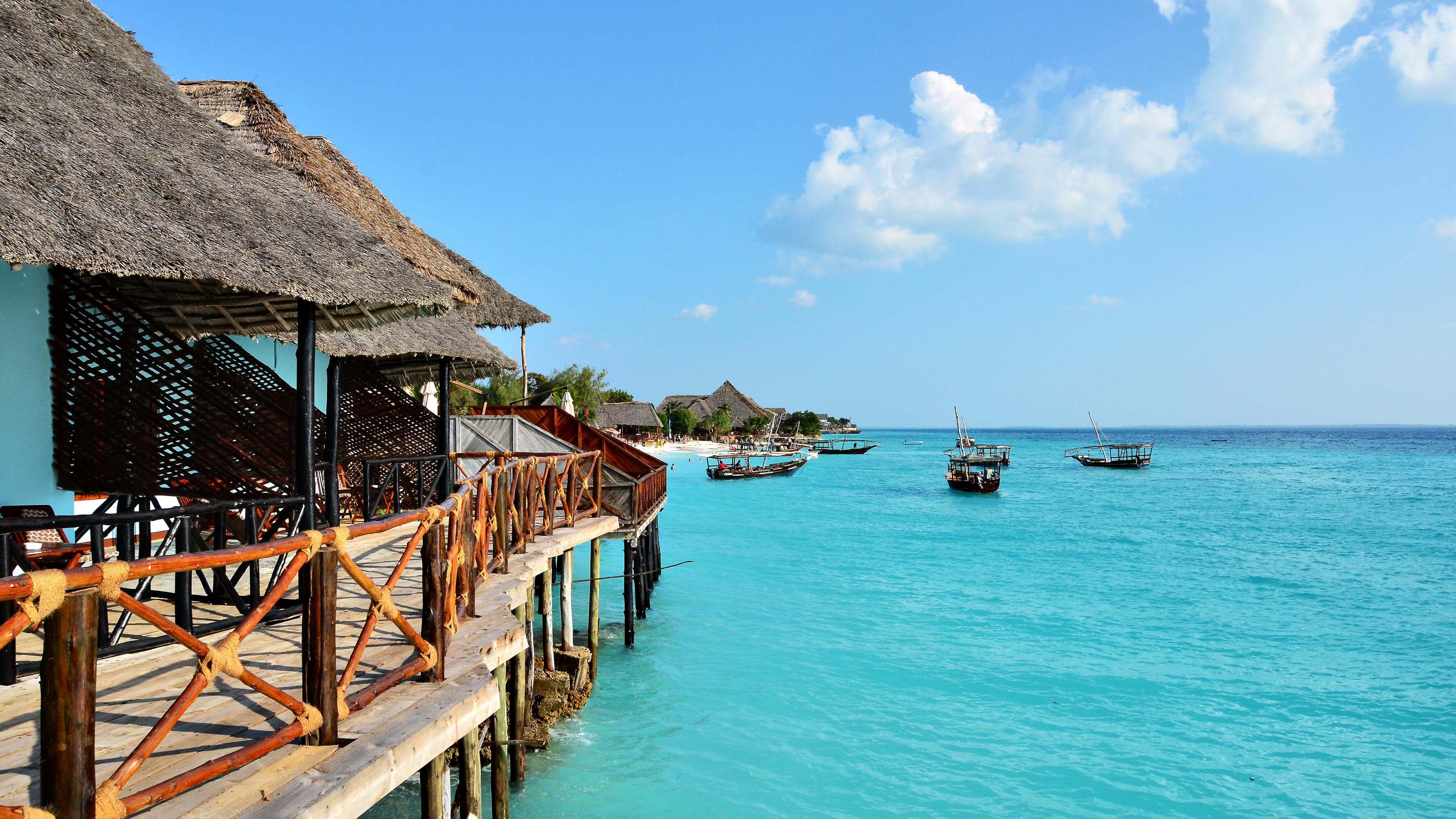 IMAGE: A major holiday destination in Tanzania and known for its beautiful beaches, is the island of Zanzibar, also known as Unguja.
Unguja – the island of Zanzibar
Another type of natural wonder of the Mafia Islands and Pemba (bordering Mozambique) is the island of Zanzibar - Unguja - appreciated by beach bums, snorkelers and scuba divers who come from all over the world to soak up the sun and enjoy the crystal-clear waters, coral gardens, and colourful fish.
Unguja Island is part of the Zanzibar archipelago, which includes the islands of Zanzibar and Pemba (in Mozambique). It offers some of the best beaches in the world and is very popular among families with children. The surf changes depending on which side of the island you're on, but one can expect crystal-clear shallow water, smooth white beach sand, as well as traditional boats bordering the shore. The historic city of Stone Town, which is located in the centre of Zanzibar, is noted for its busy port, narrow alleyways, and old Arabian mansions.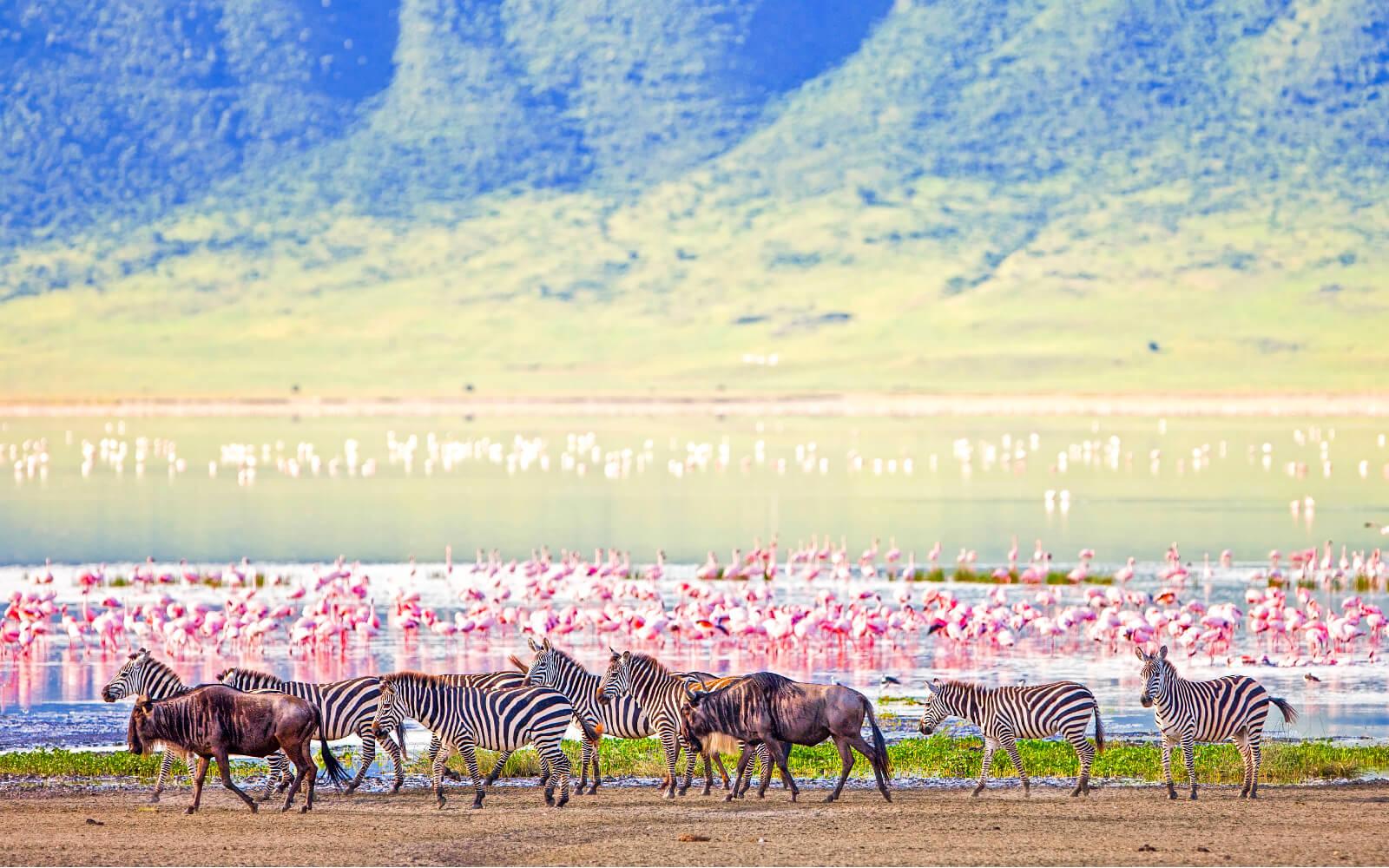 Be sure to visit the Ngorongoro Conservation area
The Ngorongoro Crater is the world's biggest intact ancient caldera, dating back approximately three million years. Before it exploded and fell, the Ngorongoro Crater was one of the world's tallest mountains. Today, the Ngorongoro Conservation Area, located between Lake Manyara and the Serengeti, is one of Tanzania's most popular wildlife viewing places and also home to the iconic volcanic Ngorongoro Crater. This massive crater attracts thousands of wildlife species that stay in the area (rather than moving) and offers a constant supply of water.
Families travel here primarily to observe birds and large animals. Thousands of wildlife species, including rhinos, elephants, lions, buffaloes, and Thomson's gazelles, can be spotted on the crater floor, but zebras and wildebeest account for more than half of the animals that live in the Ngorongoro Crater.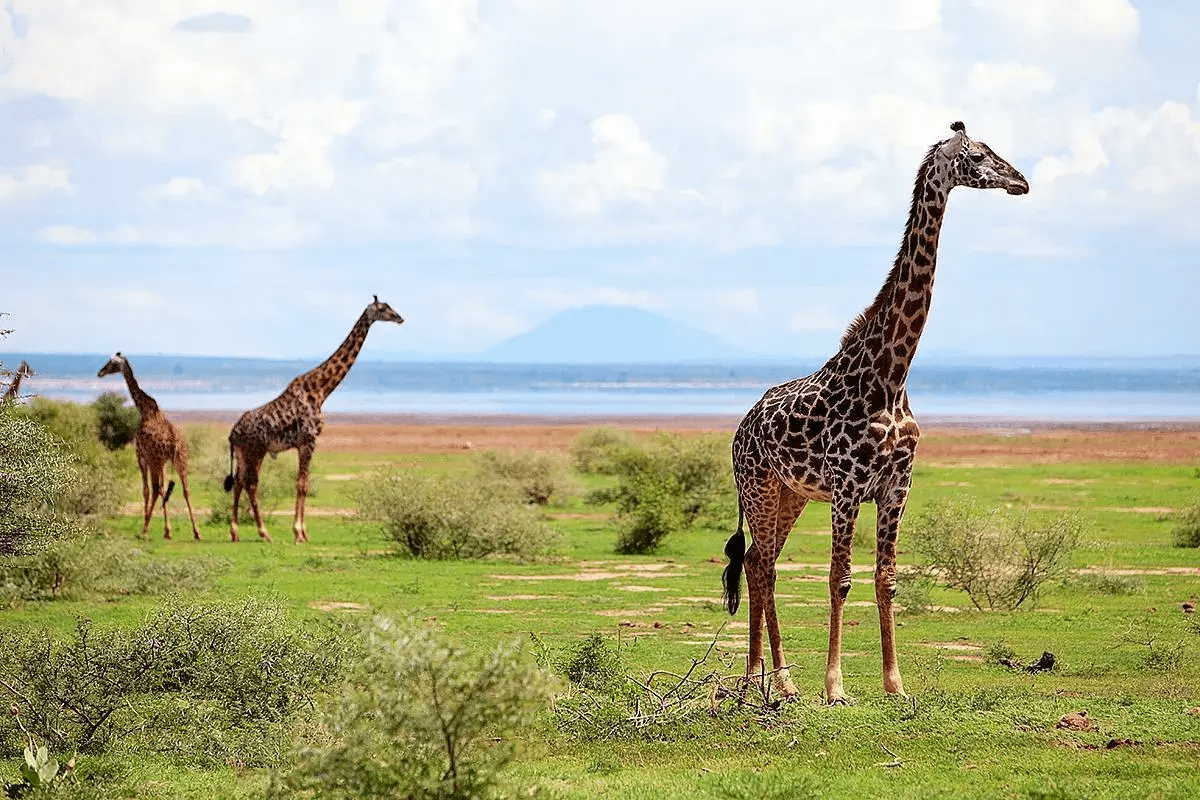 IMAGE: Some of the most popular activities in Lake Manyara National Park include game viewing, mountain bike excursions, bird watching, and canoeing (when water levels are high enough).
Lake Manyara National Park
Swamps, woodland, forest, and grasslands characterise Lake Manyara National Park. Water covers two-thirds of this park, and Lake Manyara, at certain times of the year, is also home to thousands of flamingos, as well as other diverse birdlife. The vast population of elephants, giraffes, hippos, and tree-climbing lions that may be seen at a much closer range than in other parks is the highlight of Lake Manyara Park. This park also has the world's highest concentration of baboons.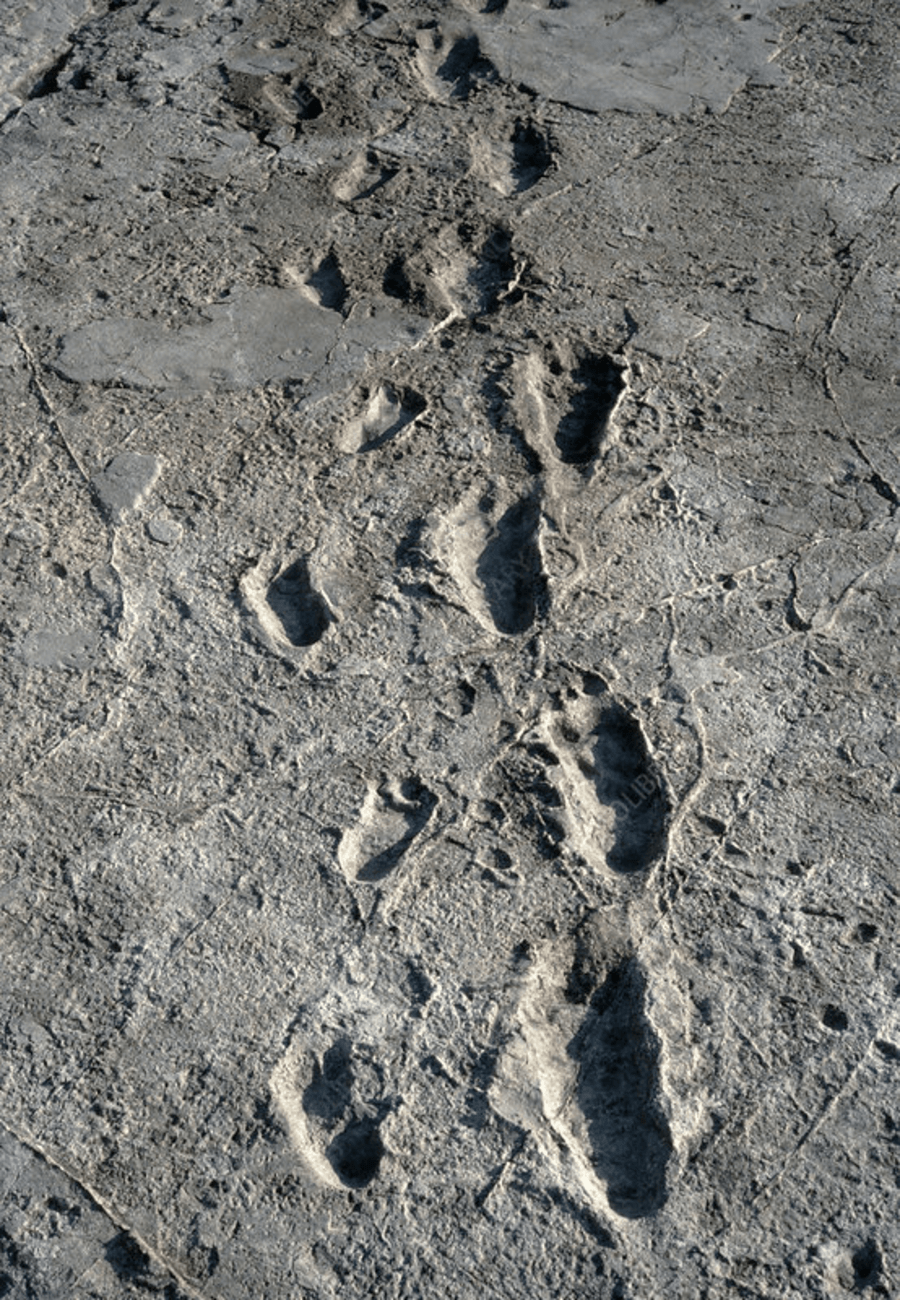 IMAGE: One more reason to visit Tanzania with your family is to see some of the world's oldest footprints.
Laetoli is a northern Tanzania archaeological site where three hominid footprints have been discovered. The ashes of a volcanic explosion between 5,000 and 19,000 years ago preserved the footprints of important human forebears, most likely Australopithecus afarensis. They are the world's first known hominid footprints. The Laetoli footprints were discovered in 1976 by members of Mary Leakey's expedition to the main Laetoli site while retreating from a gorge of the Nagarusi River.
Tanzania is home to three of the world's seven natural wonders, the most well-known of which is the Serengeti National Park. It is one of the best spots in the world to witness the migration of hundreds of thousands of wildebeests and zebras as they make their treacherous journey across grasslands and through crocodile-infested rivers to reach grazing. Tanzania is a once-in-a-lifetime adventure that the family will remember for a long time!