InterContinental Suzhou caters to families staying in this luxury hotel with a fun and engaging kids club. The kids club can be found on the third floor of the hotel and is open daily from 6am to 11pm.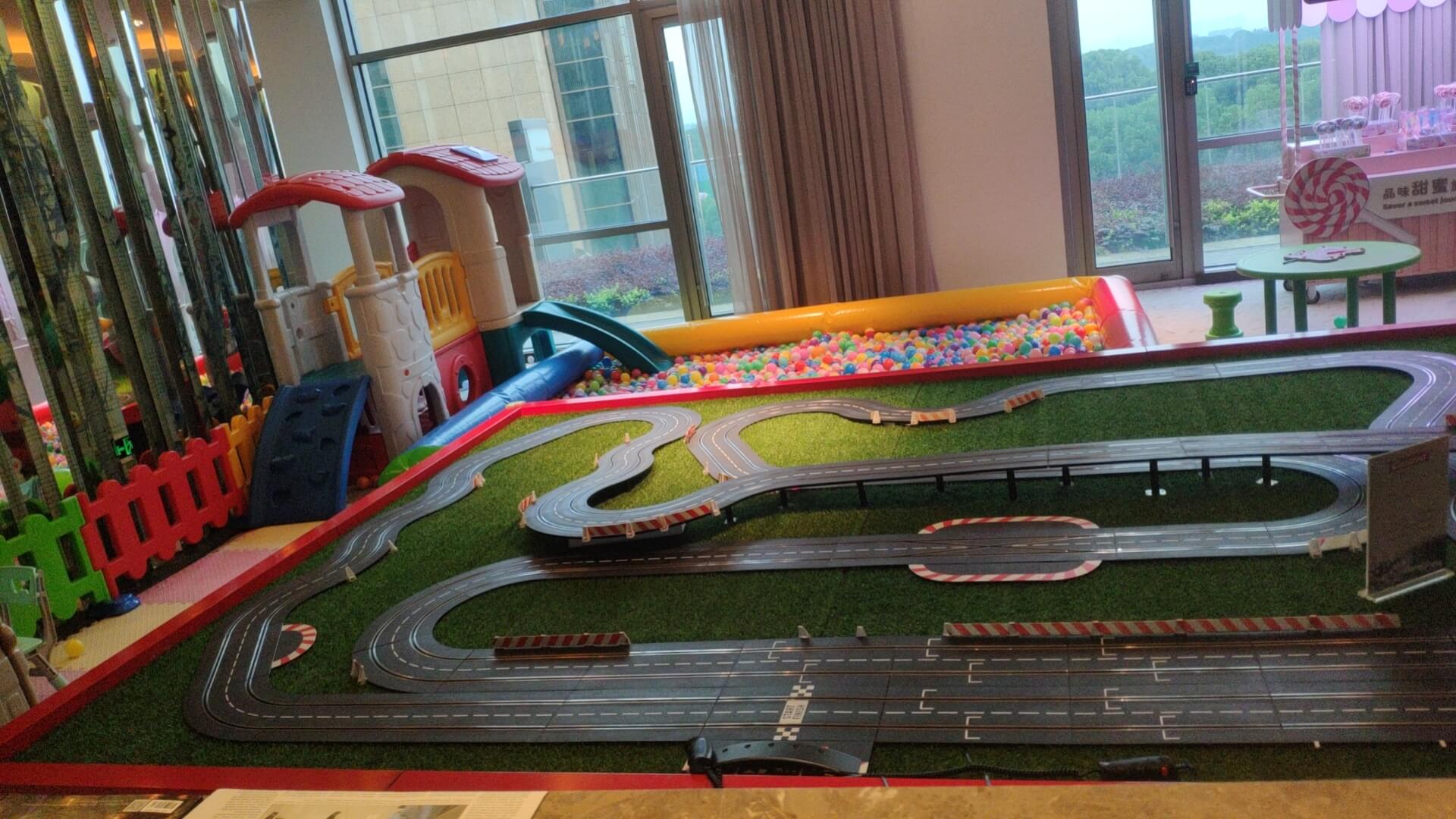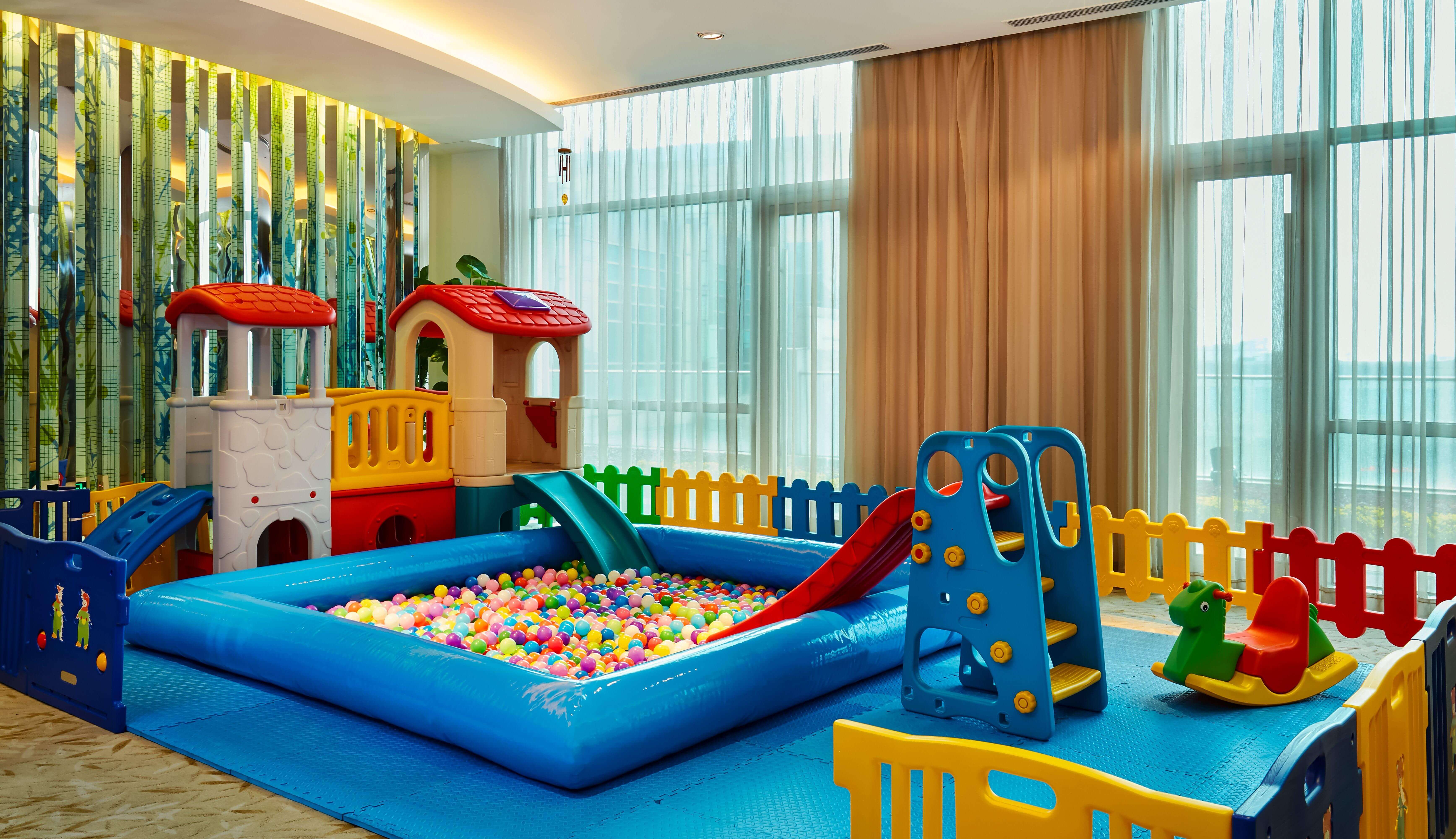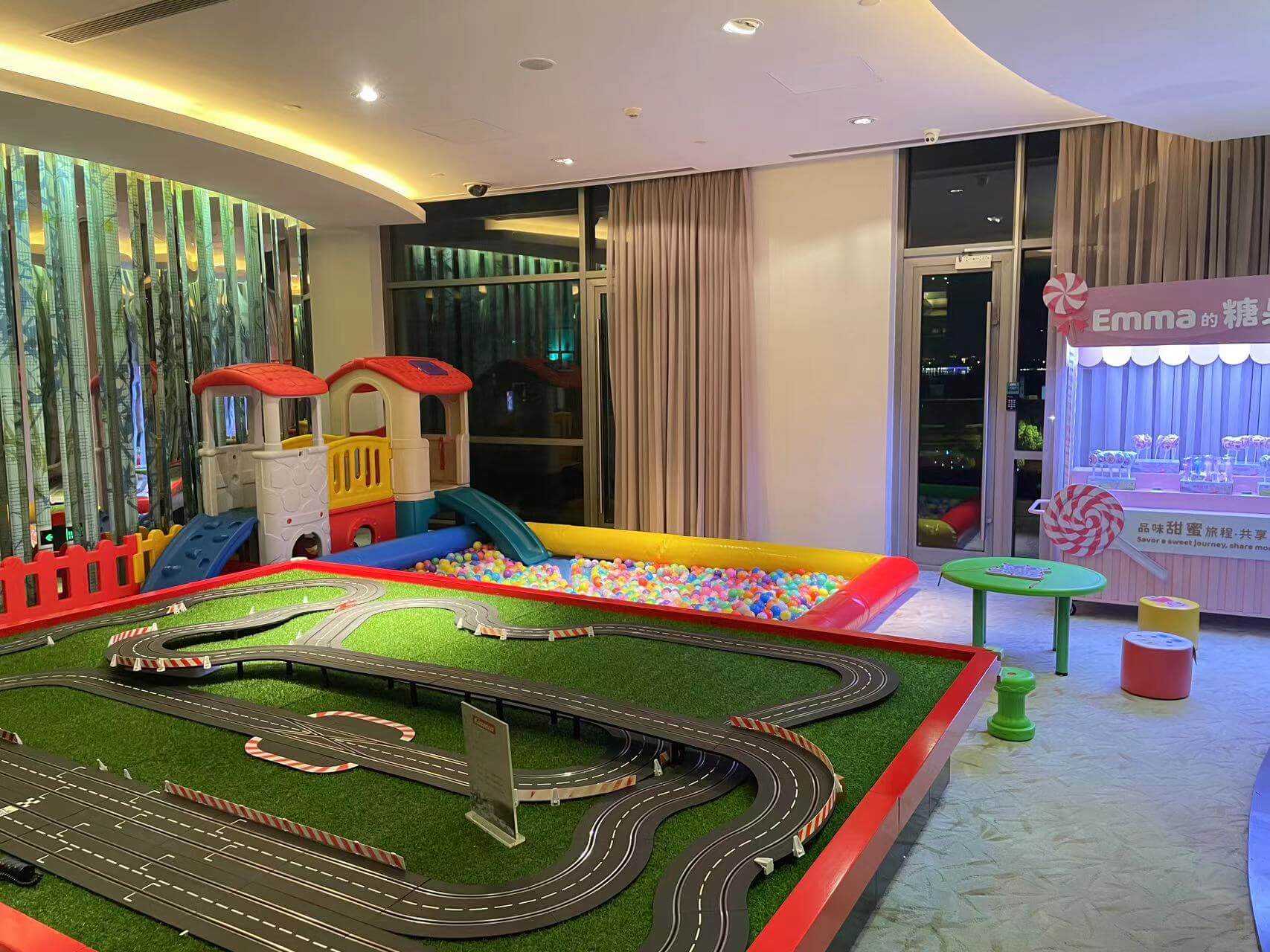 Unsupervised Fun for All Ages
The kids club at InterContinental Suzhou is unsupervised and children of all ages are welcome. Children must be accompanied by an adult at all times. With floor to ceiling windows and panoramic views, this kids club enjoys an abundance of natural light during the day and spectacular views at night.
The kids club offers a ball pool, slide and fun Carrera Racing, which is charged at RMB 30 per child for ten minutes of play. Registrations and payments can be done at the reception desk. Spanning over sixty square metres, the kids club offers plenty of space to run and play, enabling children to make new friends or draw or paint at the children's tables and chairs.
The kids club at InterContinental Suzhou is bright and light with plastic tables chairs and climbing frame, ensuring children can make use of the space without injury. Parents can enjoy some down time, read a book or check their emails, while the children play and explore.
Safe and Fun
This indoor kids club offers a climbing frame with slide into the ball park, ensuring all children have a soft landing and plenty of space to explore and play. It is safe and fun, enabling children to let off steam rather than sitting in the hotel guest room. Parents must accompany their children, but can enjoy spectacular views and chat with other parents as the children enjoy their time in this children's dedicated space.
The Carrera Racing has been set up over a large area and children can race against each other, perfect for older children. For parents wishing to take advantage of the hotels on-site spa, the hotel also offers in-room babysitting / child care services at an additional charge. This luxurious hotel understands the need for children to have a space where they can play and have fun and have designed the kids club as a safe and fun space for children of all ages.
Families can gain access to the kids club at any time of the day based on their requirements. When travelling as a family, enabling children to meet other children and make new friends is a great way to keep them entertained.