JA Beach Hotel is the original heritage hotel, located in the JA The Resort complex. This hotel offers eight hundred metres of private beach, two temperature controlled swimming pools and a children's pool. This beach front hotel offers twelve restaurants and bars, sports and leisure facilities and a private eighty five berth full service marina, offering boat trips, seaplane flights and fishing trips. There is a crèche on site which caters to babies and toddlers from four months to four years.
The spa offers a complete range of treatments from massages and facials to body treatments with a sauna, steam room and Jacuzzi. This elegant hotel is within twenty minutes from the Dubai Marina and only fifteen minutes from the Dubai World Central Airport. The hotel offers shuttle services to the major shopping malls, along with theme parks and a water park. There is also an ATM and currency exchange services offered on site.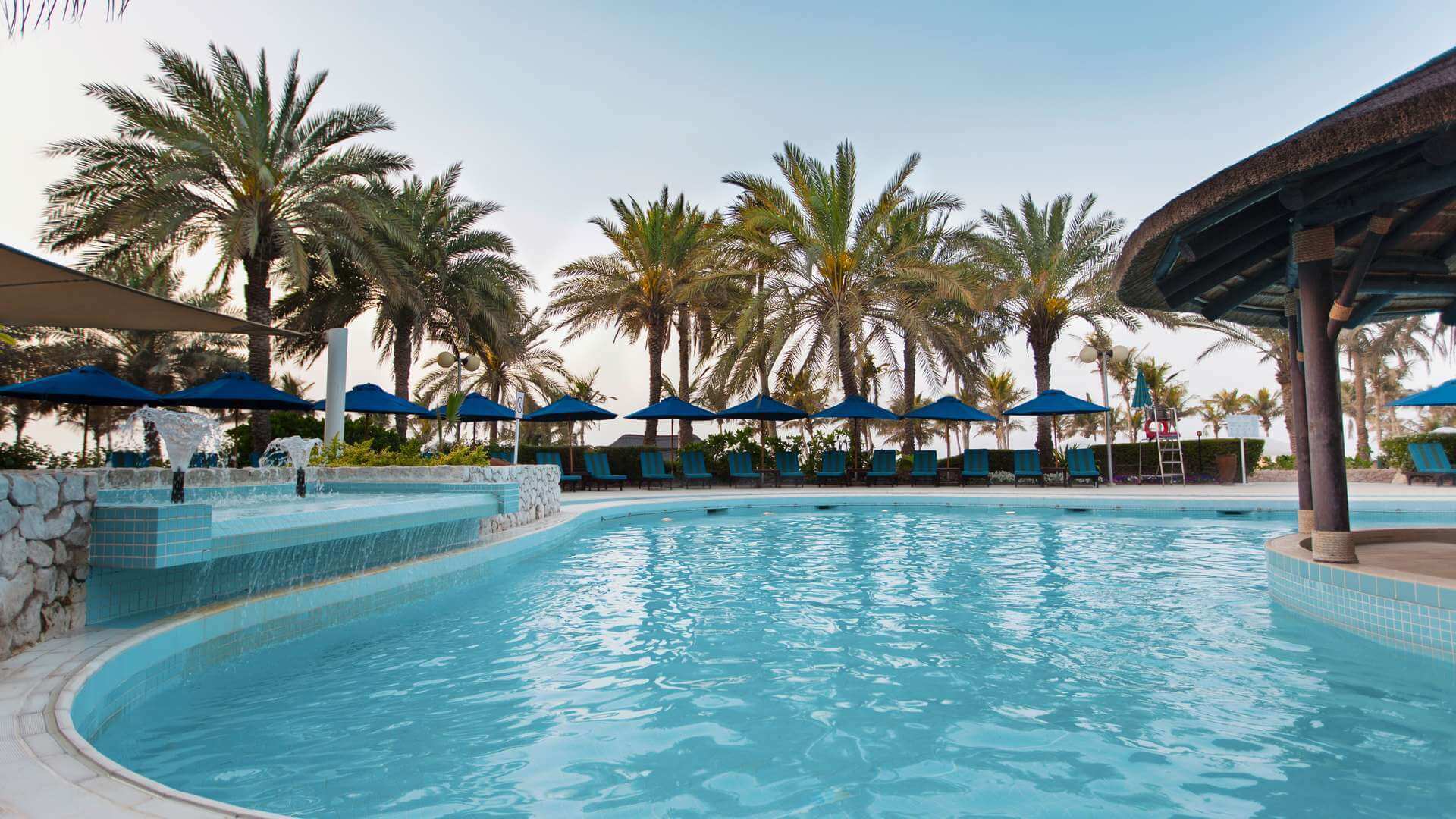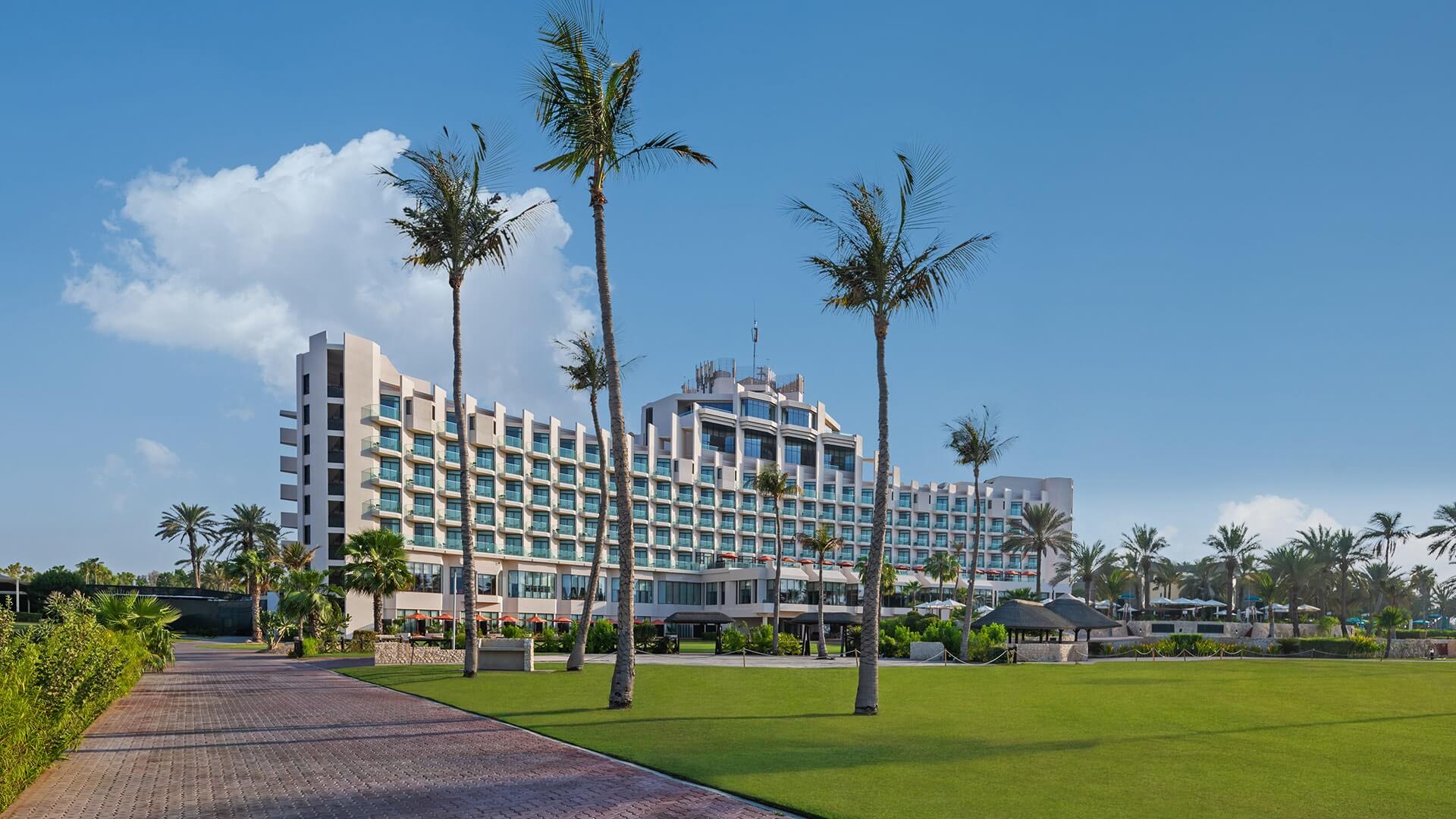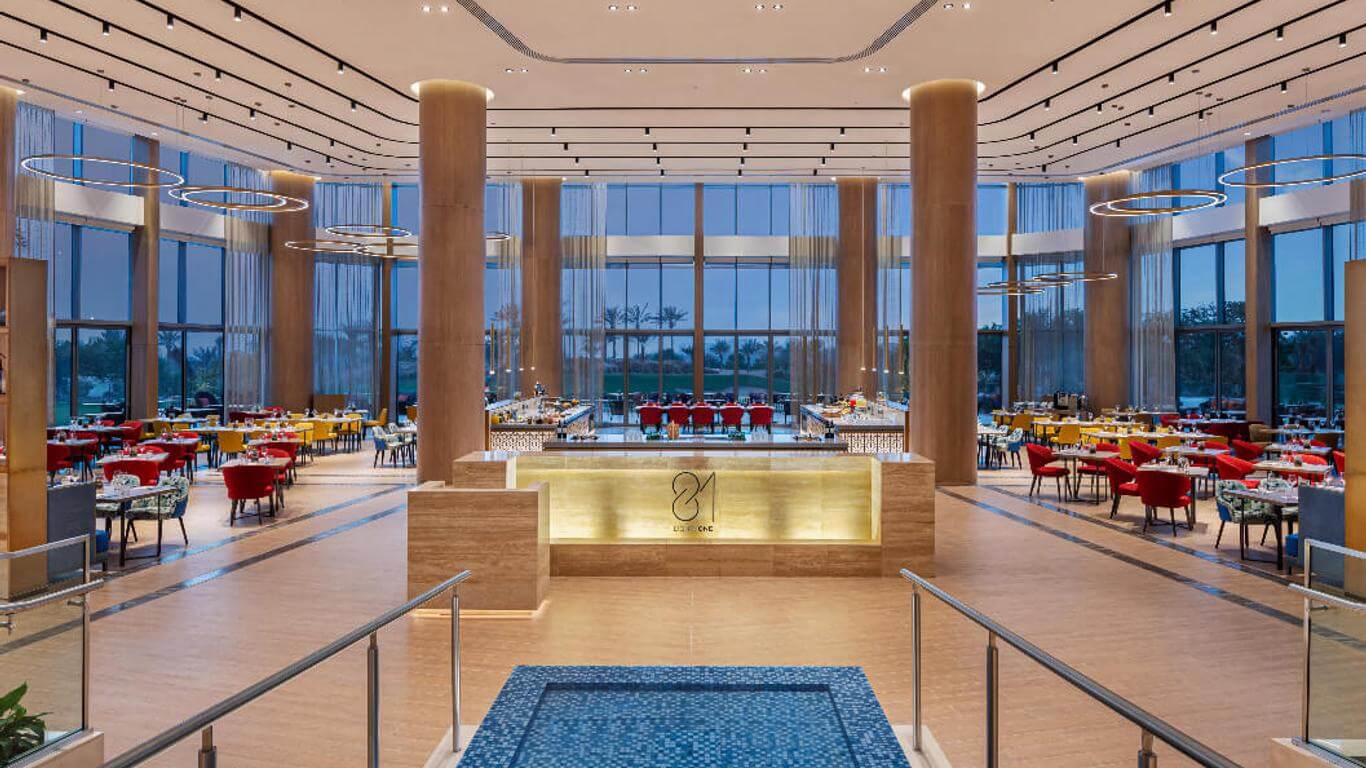 Why You Should Go There
The JA Beach Hotel is the original heritage hotel and is an all-inclusive hotel, which is located in the centre of JA The Resort, with easy access to the sister hotels and facilities, which are within walking distance or using one of the buggy services. The restaurants and bars on site offer a complete range of delicious cuisine including Italian, Spanish, Asian, European, Pizza, Mediterranean, Middle Eastern, International buffets, signature cocktails, light snacks and more. JA Marina is home to sport and leisure boats with private super yachts, while the JA Shooting club offers indoor and outdoor shooting activities, including archery.
The JA Equestrian Centre offers an arena with qualified instructors offering horse and pony rides, while the nine hole par thirty five golf course, is a popular course with beautiful grounds and a floodlit driving range. There are seven temperature controlled swimming pools throughout JA The Resort, while the JA Tennis Academy offers four tennis courts and a squash court, complete with ATP certified coaches. Guests can make use of Club Jumana, a fitness centre complete with experienced personal trainers. There is a mini golf course and a host of water sports to be enjoyed during your stay. In addition to this, guests can make use of the Calm Spa and Salon, which overlooks the beach offering ten treatment rooms and a Moroccan Hammam.
Accommodation
The JA Beach Hotel has two hundred and thirty five guest rooms and suites, all with private balconies or terraces offering garden, marina or Arabian Gulf views.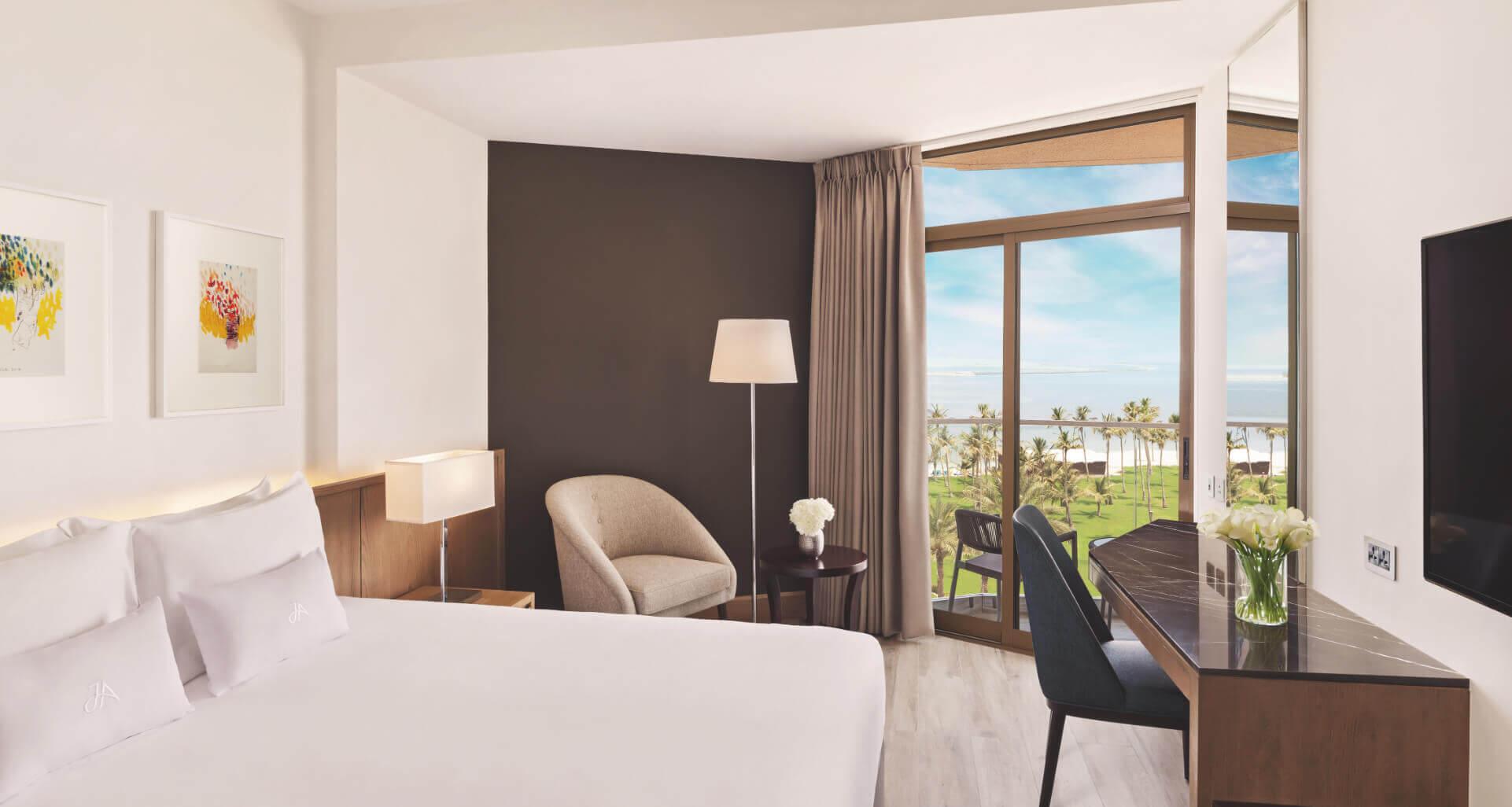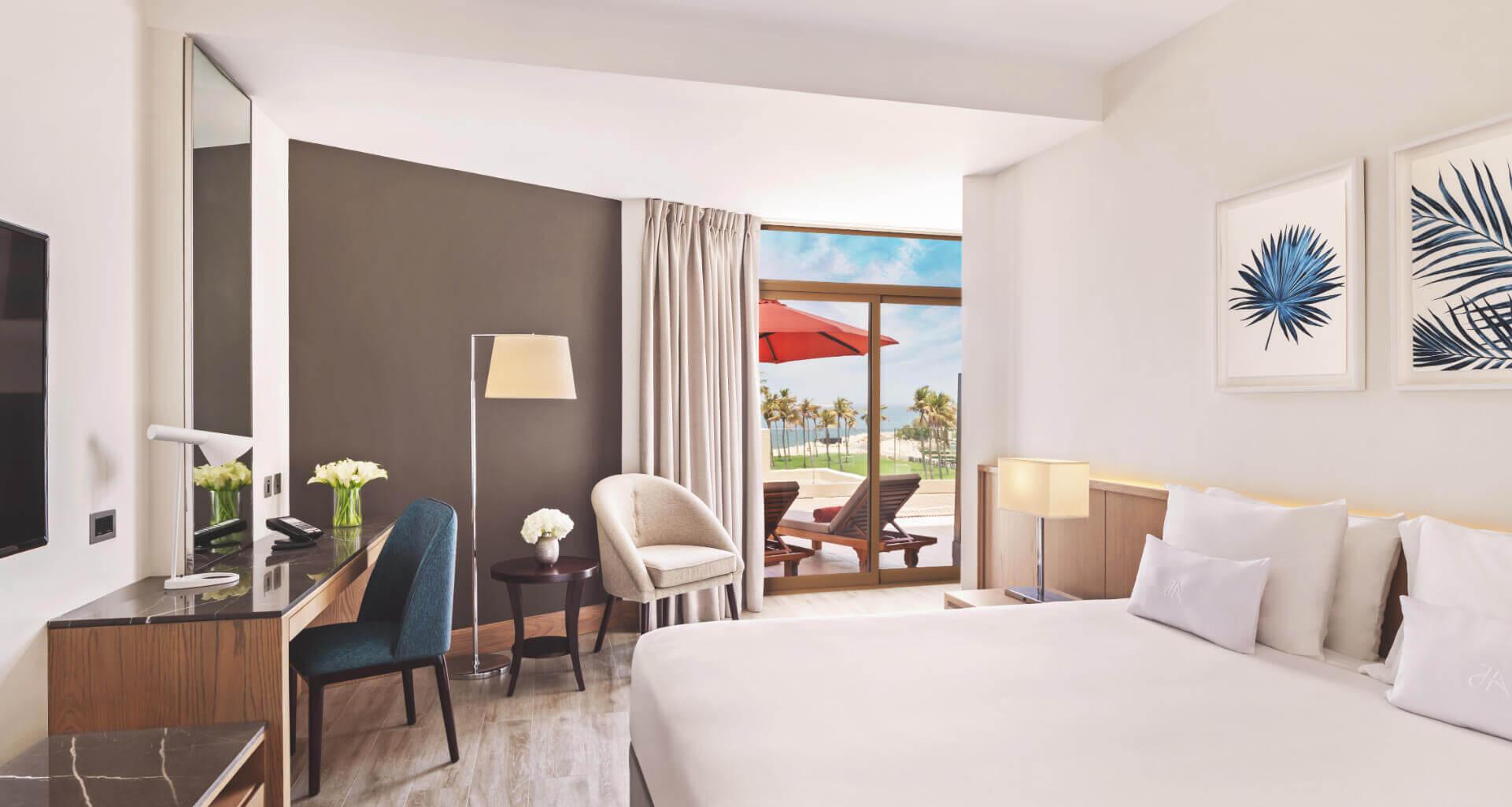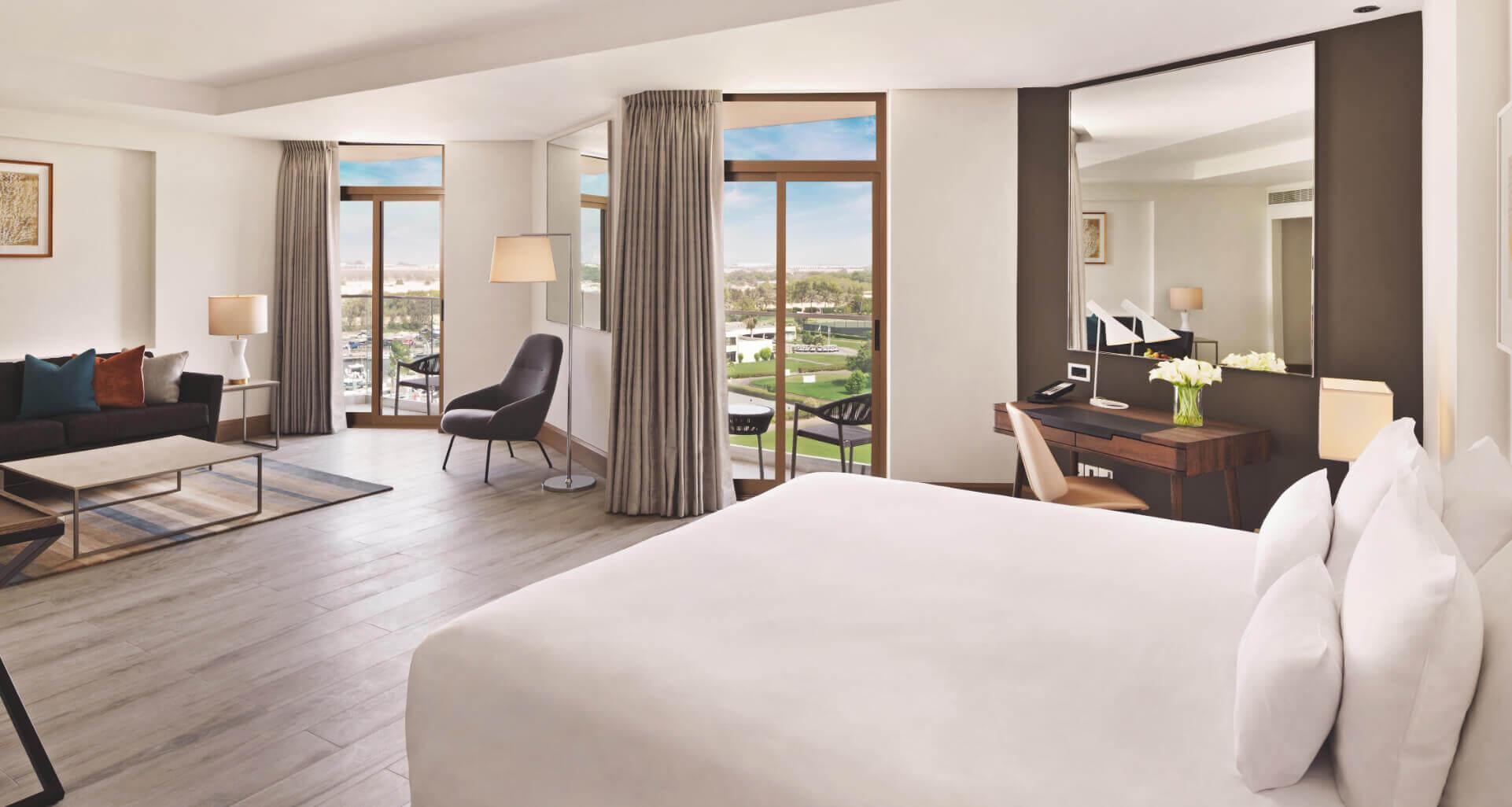 This hotel offers a complete range of guest rooms and suites to choose from. The Sea View Room offers thirty two square metres of space with free parking and complimentary wireless internet. Located on the first four floors, these rooms offer a private balcony, while the Resort View Junior Suite spans over sixty four square metres, located on the fifth floor with light and modern interiors, an en suite bathroom with walk in wardrobe. The Premium One Bedroom Family Suites offer the ultimate in space with one hundred and twenty two square metres with a foyer that leads to a large bedroom with separate living area, en suite bathroom, Jacuzzi and more.
Executive Club Lounge and Kids Club
The JA Beach Hotel does not have an Executive Club Lounge or Kids Club on site, but guests staying in the JA The Resort one bedroom suites and above have access to JA Palm Tree Court Hotel Executive Club Lounge and children have access to the Pirates and Mermaids Kids Club.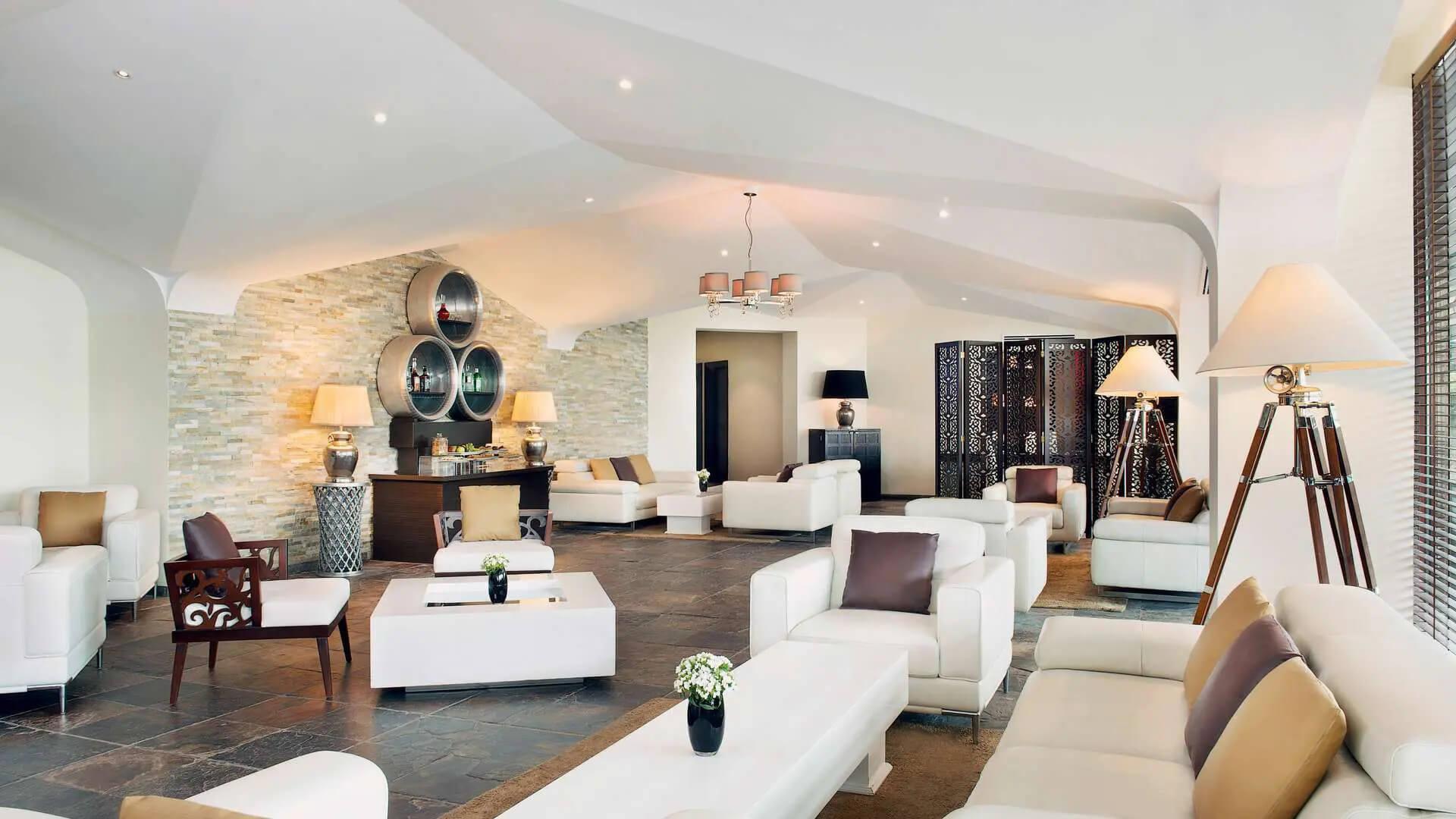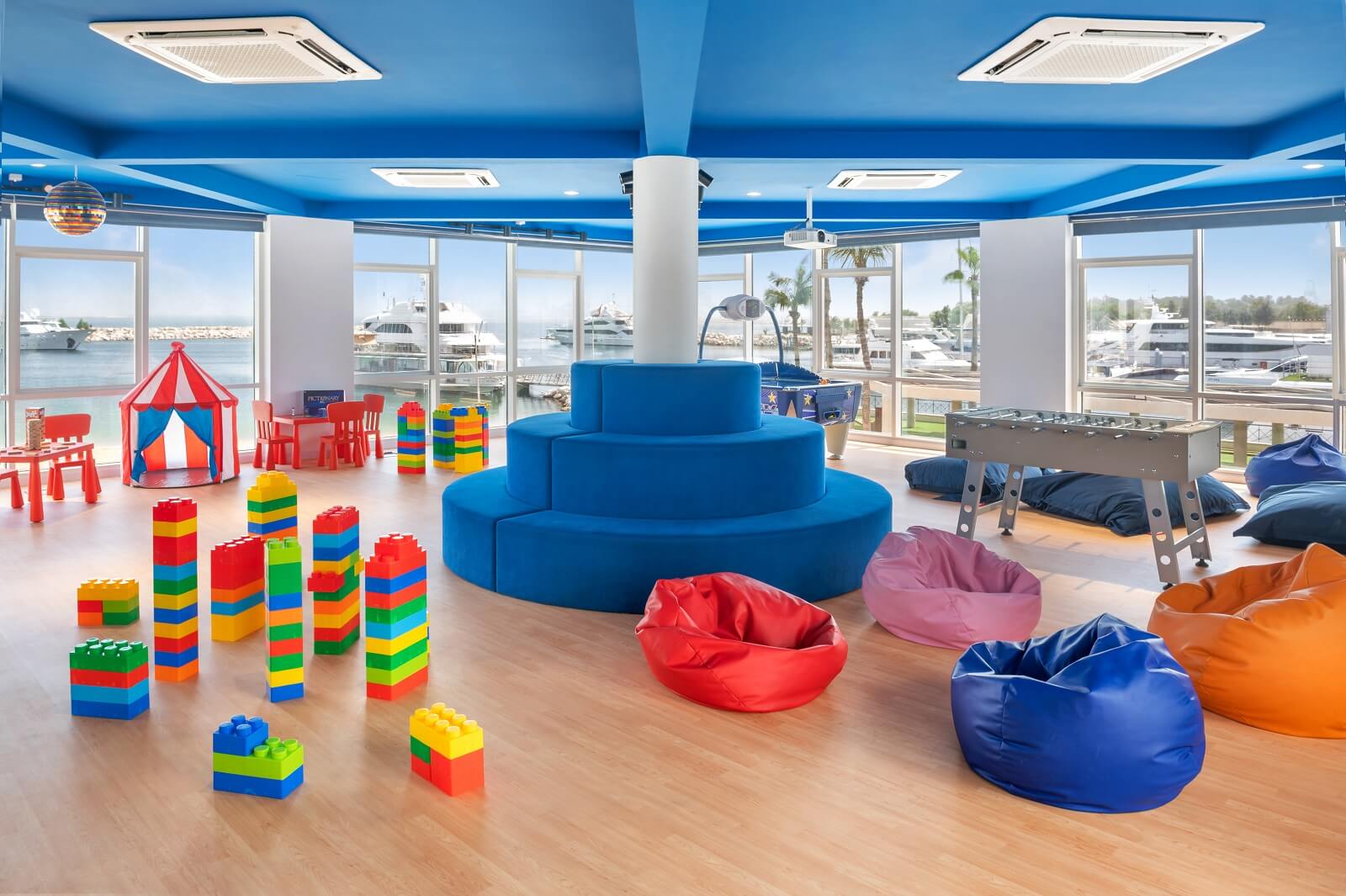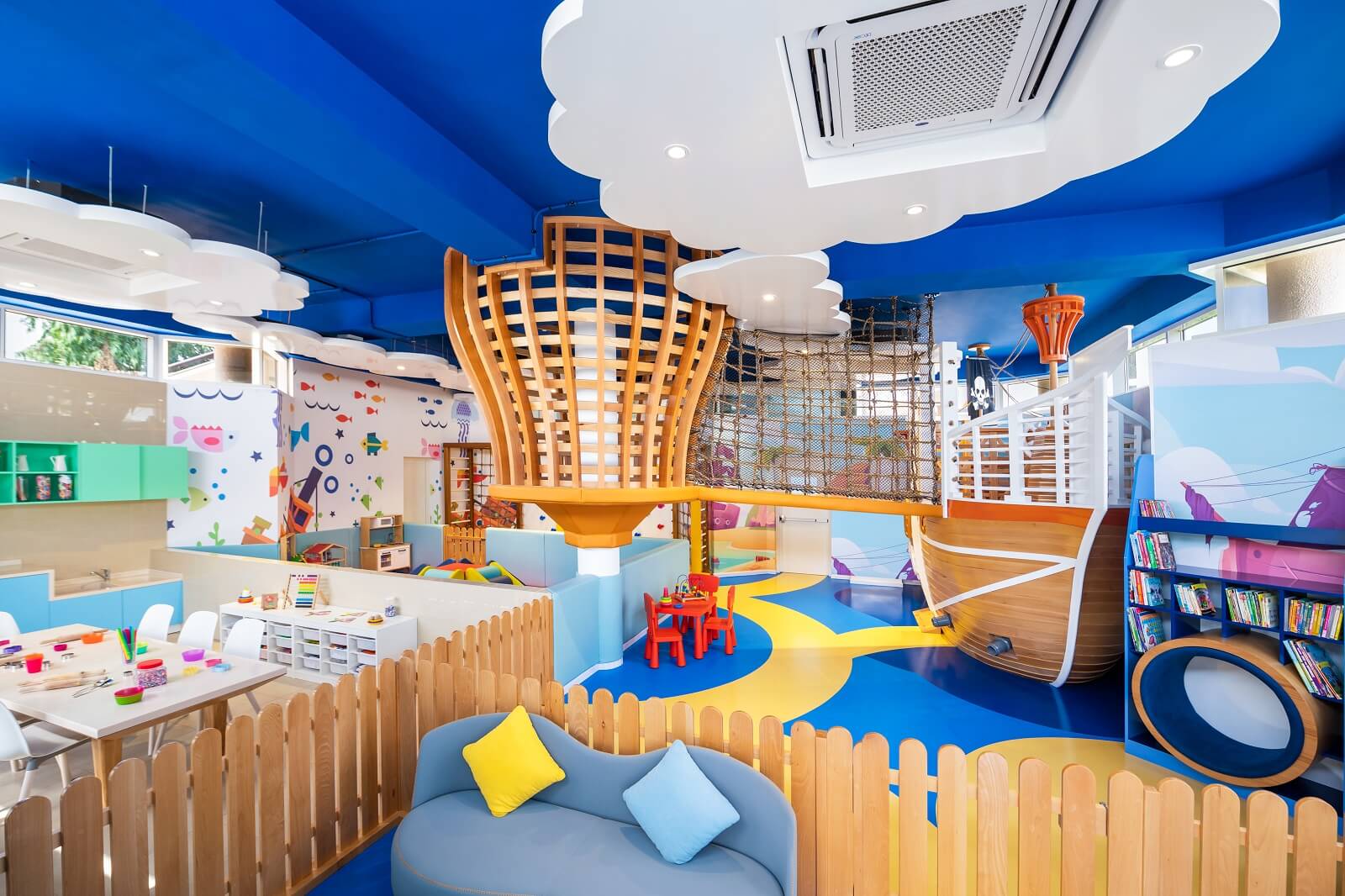 Guests staying in any of the JA The Resort One Bedroom Suites and above have access to the Executive Club Lounge at JA Palm Tree Court Hotel, offering a complete range of exclusive benefits. You can read about the Executive Club Lounge at JA Palm Tree Court Hotel by clicking on the button below:
JA Palm Tree Court Executive Club Lounge
All younger guests staying at JA Beach Hotel have access to the Kids Club, known as Pirates and Mermaids Kids Club. This Kids Club is located on the resort, not in any of the hotels. The Pirates and Mermaids Kids Club is located between the JA Palm Tree Court Hotel and mini golf area. You can also read about the resorts Kids Club by clicking on the button below:
JA The Resort Pirates and Mermaids Kids Club