Guests staying in the Jumeirah Emirates Towers Club Rooms and selected suites enjoy exclusive access to the Executive Club Lounge, which is located on the forty second floor, offering four food and beverage presentations daily, including:
Breakfast served from 7am to 11am at Mundo Restaurant
Afternoon Tea from 3pm to 5pm
Sundowners with a host of hot and cold canapés from 6pm to 8pm
Complimentary soft refreshments from 7am to 10am
The Executive Club Lounge is a smart casual space at all times, no shorts, swimsuits, slipper or bathrobes will be accepted.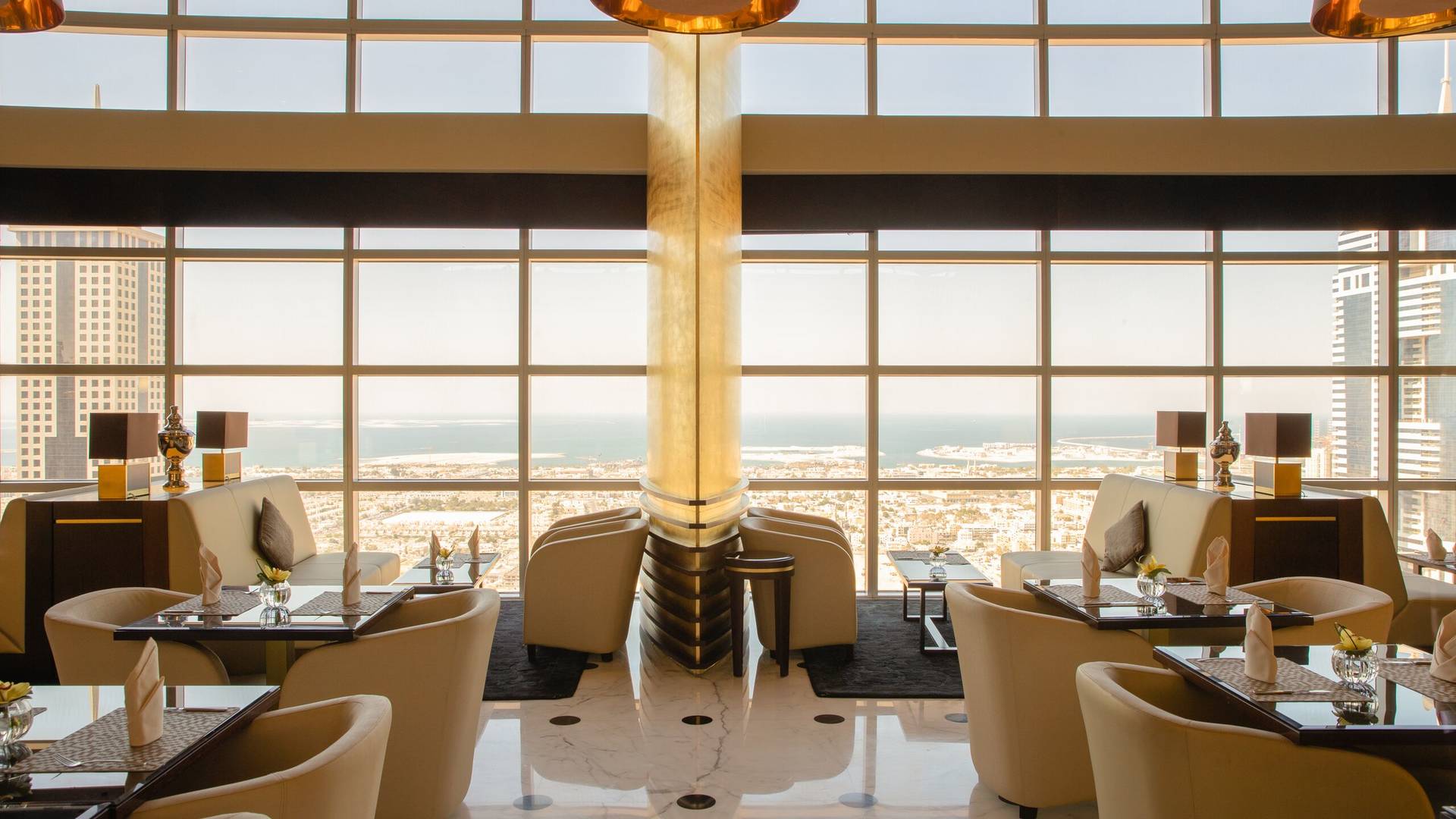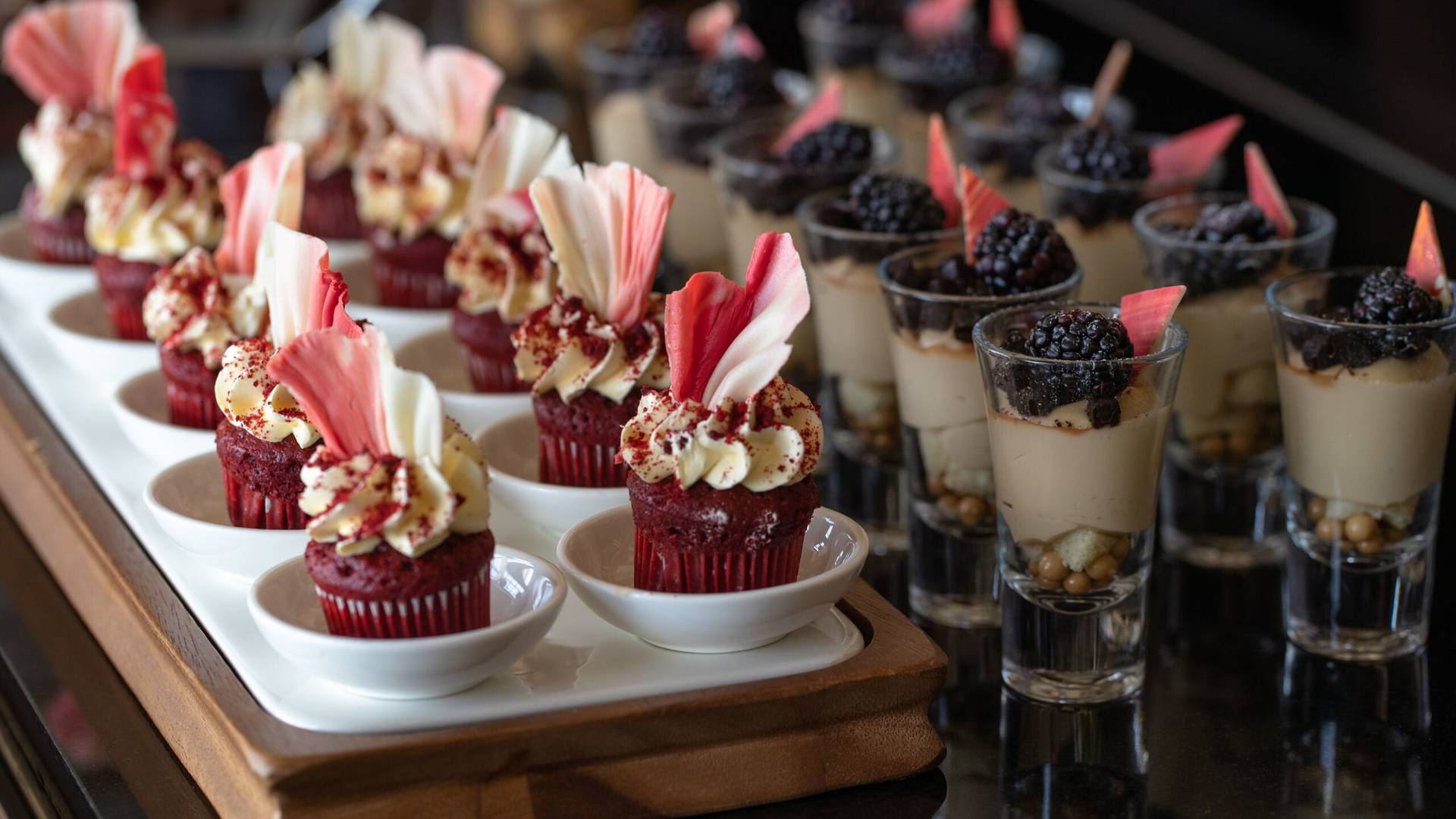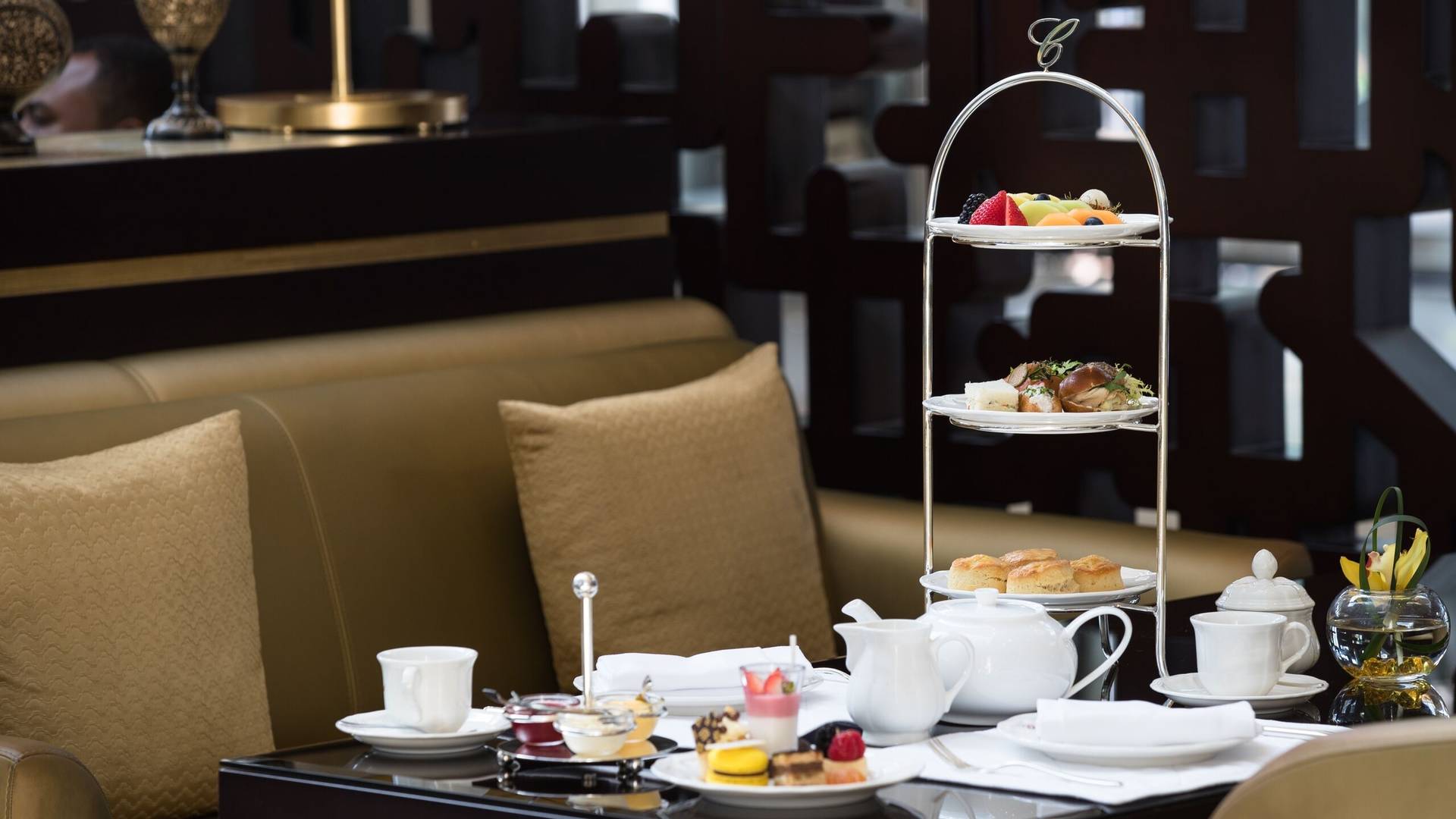 Exclusive Benefits with Unrivalled Service
Club Level guests enjoy a host of added benefits during their stay, including the use of a meeting room for up to four hours per stay and complimentary ironing of two pieces of clothing per stay.
This Executive Club Lounge offers the best in luxury and service with an experienced team, who are on hand to ensure their guests needs are met, whether it's booking a meeting room, enjoying a cup of coffee while gazing at the views or they want advice on where to go and what to see. The team are attentive, friendly and professional and can assist with restaurant bookings and more, making their guests stays hassle free and enjoyable.
Jumeirah Emirates Towers Executive Club Lounge is the perfect place to relax and unwind or do some work. There is complimentary wireless internet and plenty of space to sit, whether you want to read a book or catch up on your emails. The team offer unrivalled services with a welcome desk as you walk into the Executive Club Lounge, which offers private check in and check out procedures.
Luxurious and Comfortable with Panoramic City Views
As you walk into the Executive Club Lounge at Jumeirah Emirates Towers, the first thing that will catch your eye is the floor to ceiling windows, boasting panoramic city views. From there your eyes are drawn towards the spectacular marbled floors with comfortable seating areas along the windows and luxurious dining tables and relaxing chairs.
The Executive Club Lounge offers a luxurious dining area with two long food islands, which are overflowing with delicious food options. The food islands have hot and cold canapés, desserts, scones, fruits and sweets with each clearly marked for your convenience.
The mix of creams, beige's and browns creates a warm, luxurious and welcoming space, the perfect place to relax after a day at work or sightseeing, or simply enjoying the beautiful sun set over the city as you enjoy your evening sundowners.