The JA Lake View Hotel is located only ten minutes from a private beach. As part of JA The Resort, this hotel offers a full selection of amenities and facilities for guests to enjoy during their stay, including free parking, a host of restaurants, fitness centre, spa and bar. This five star hotel offers a twenty four hour reception desk, room service, free complimentary wireless internet and currency exchange. It is close to the top attractions, such as Dubai Parks and Resorts, which is nineteen minutes away using the hotels shuttle service, which has three theme parks and a water park. The hotel also offers a paid airport shuttle service to the Al Maktourn International Airport, for convenience.
This luxurious hotel offers seven swimming pools, private beach area, ATM and currency exchange services. Palm Islands, Riverland Dubai, Motiongate Dubai, Bollywood Parks Dubai, Legoland Dubai and Legoland Water Park Dubai are all within a seven kilometre radius of the hotel.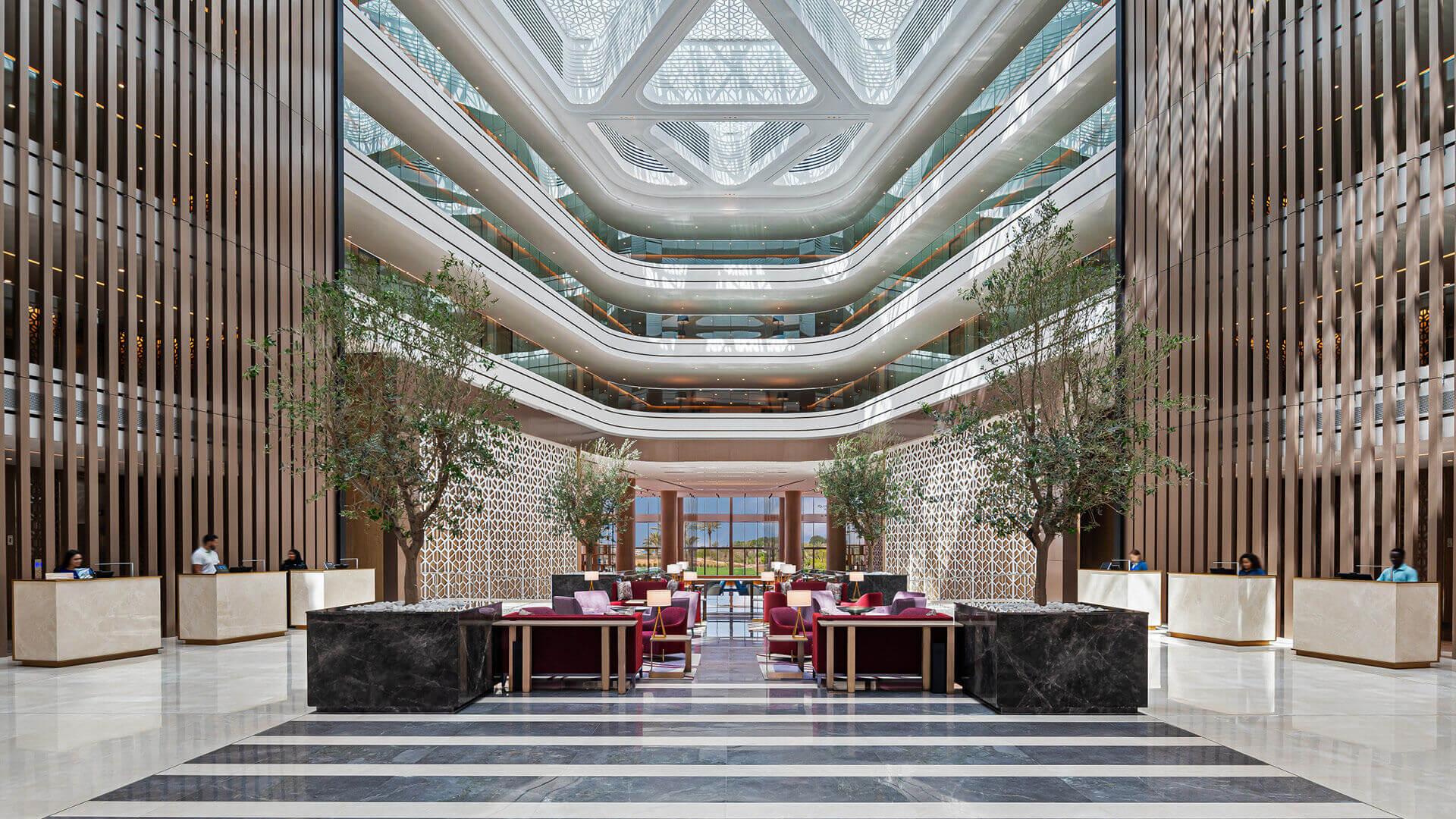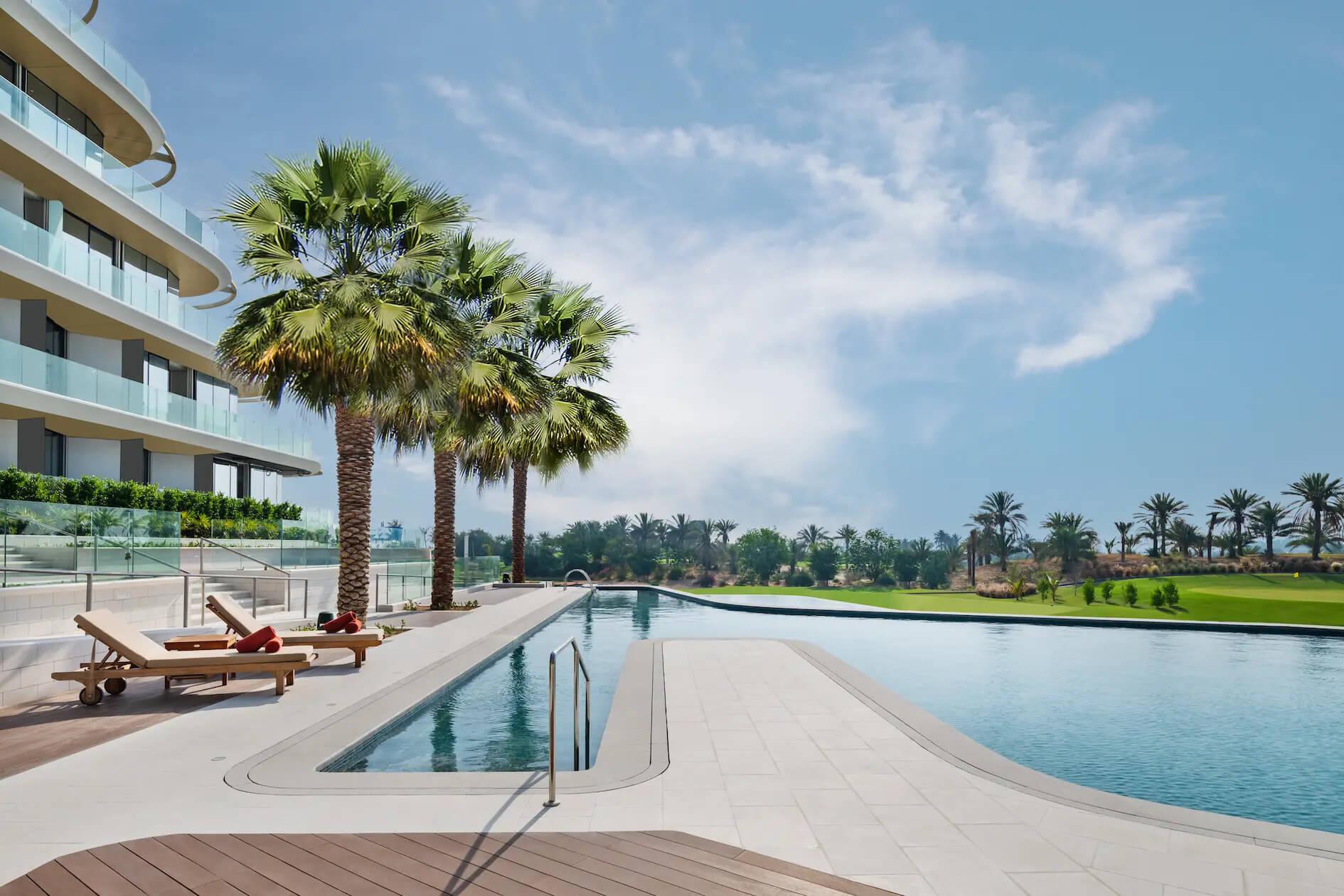 Why You Should Go There
This beautiful, comfortable and luxurious hotel is dedicated to sustainability and overlooks the nine hold championship golf course with three on site swimming pools and four dining experiences. Guests have access to the eight hundred metre private beach and all the facilities and amenities offered by JA The Resort during their stay. The White Orchid Restaurant offers Asian cuisine, while 81 offers a buffet experience for breakfast, lunch and dinner. RePUBlik, which is located in the lobby level, is a gastro pub offering the best in European bistro food and Taperia, offers authentic Spanish tapas with a vibrant atmosphere.
Golf enthusiasts will love spending time on the nine hole golf course with floodlit driving range. There is also an equestrian centre, squash courts, water sports and tennis courts to take advantage of. The JA Shooting Club provides fun and exhilaration with pistol and clay shooting, along with archery.  Guests have full use of all seven temperature controlled swimming pools within the resort. The Club Jumana is an air conditioned fitness centre with personal trainers on site for guidance and support, while the Spa is a contemporary space with ten treatment rooms, including a traditional Moroccan Hammam.
Accommodation
The JA Lake View Hotel is the newest five star hotel to be added to JA The Resort in 2019, offering three hundred and forty eight guest rooms and suites. Guests can choose from a variety of guest rooms, one bedroom and two bedroom suites to enjoy during their stay.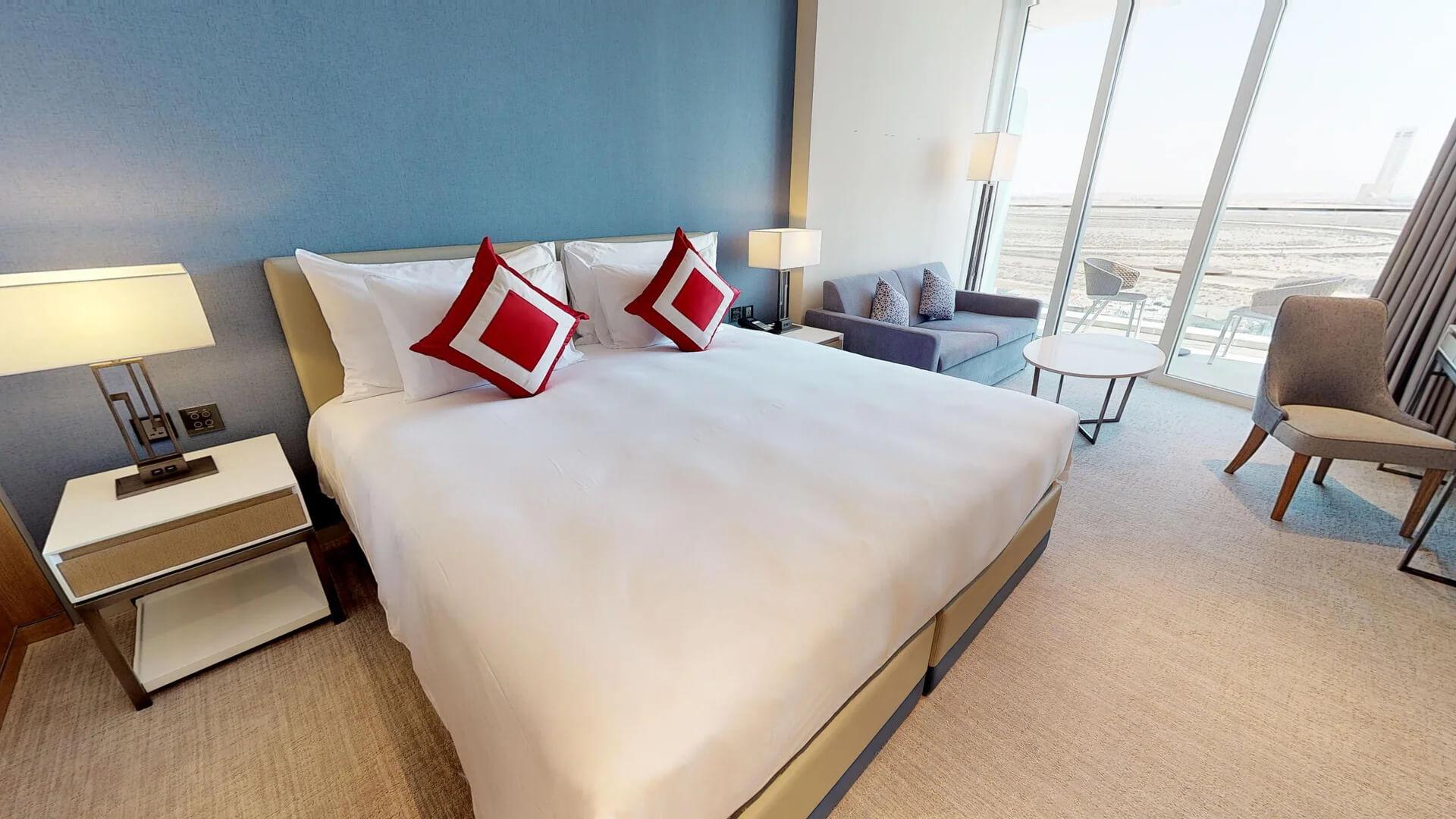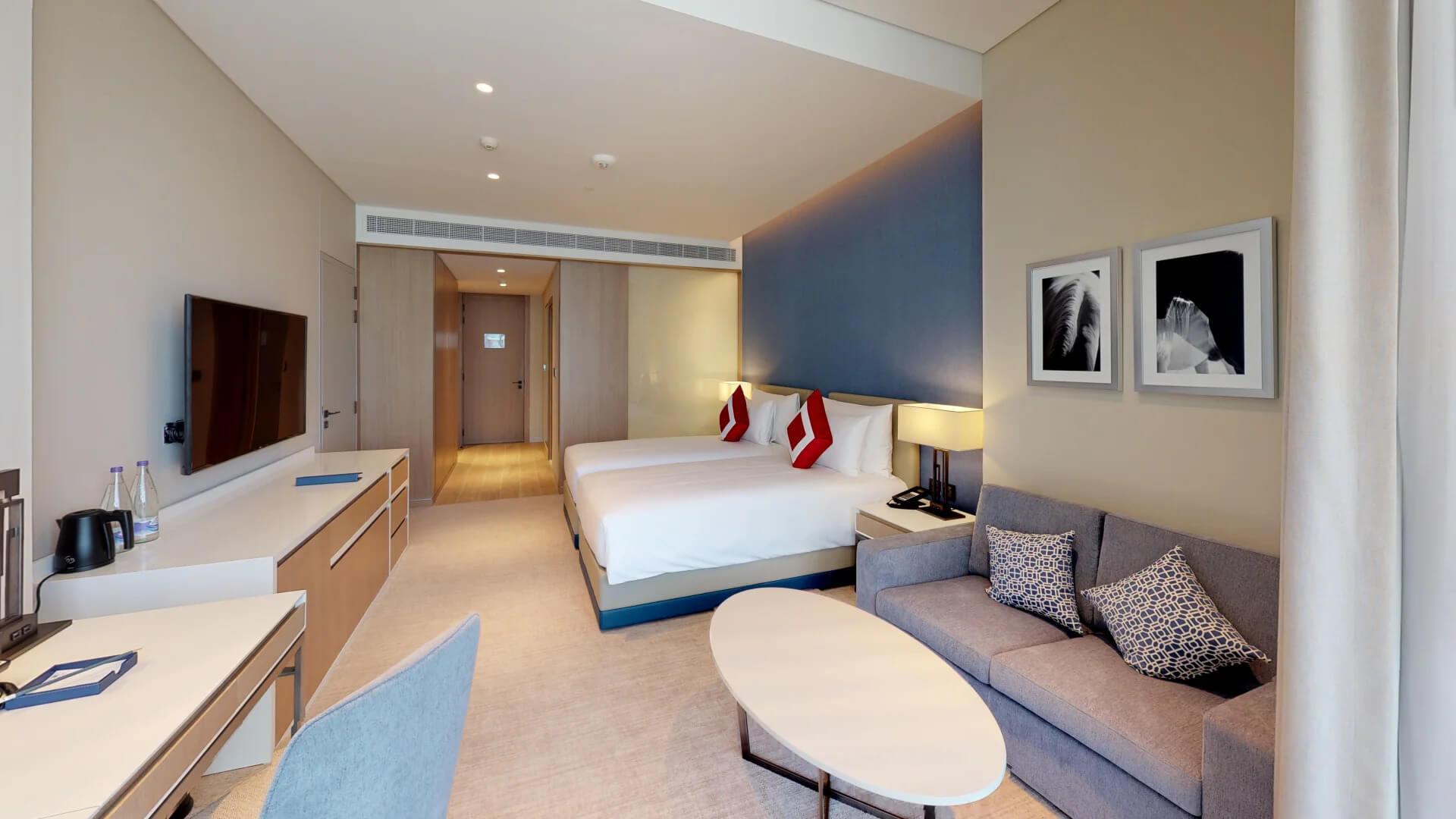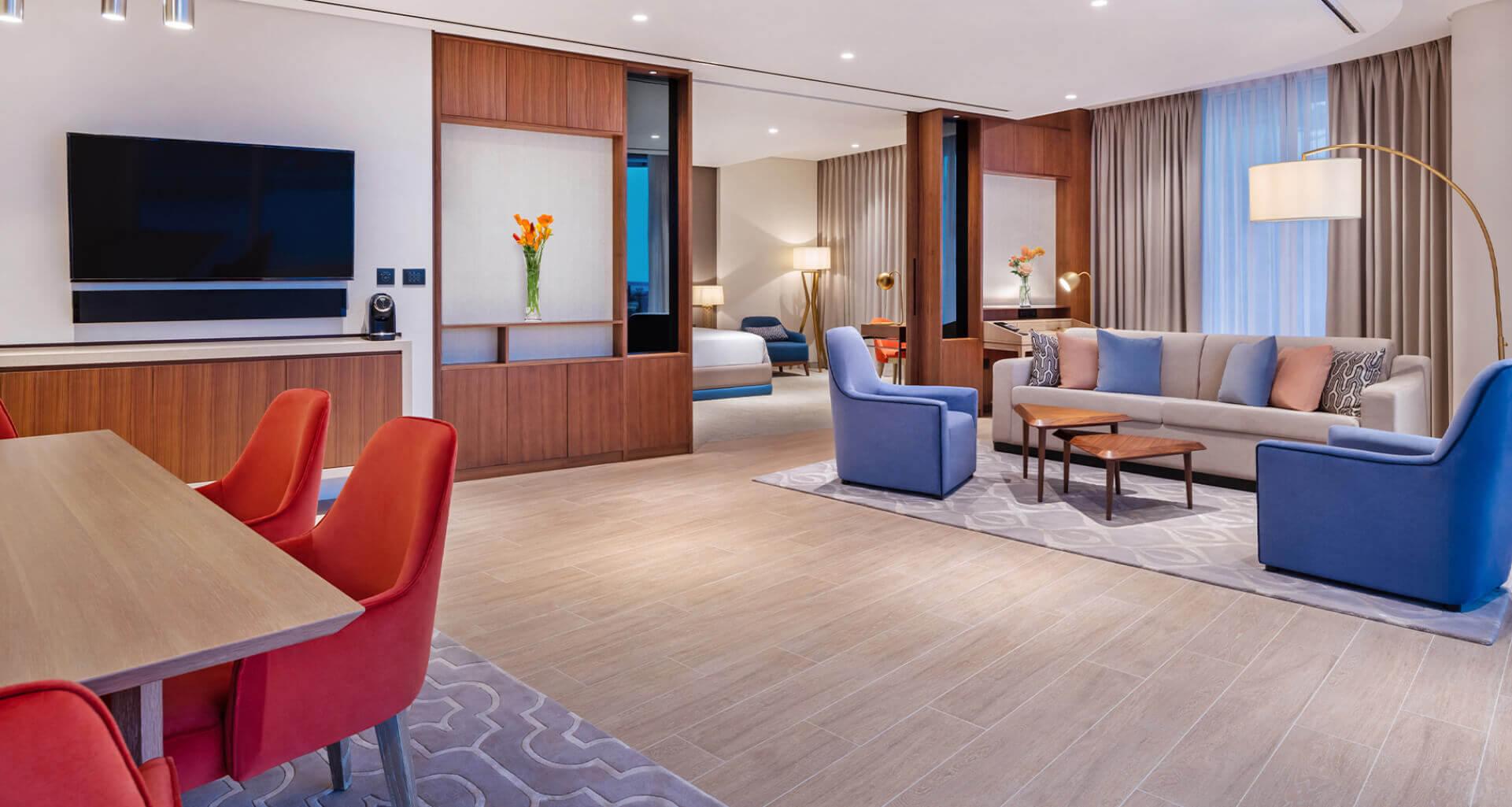 Choose a Deluxe Room with a king or twin bed with beautiful desert views. The rooms are luxuriously furnished with private bathrooms, which includes a walk in shower. They also have their own private balcony. The One Bedroom Terrace Suites span over one hundred and sixty eight square metres and is a spacious area with a private living and dining room, private terrace, walk in shower, separate bath tub and double vanity.
Executive Club Lounge and Kids Club
This five star luxury hotel does not have an Executive Club Lounge or Kids Club. Guest staying in JA The Resort One Bedroom Suites and higher have access to the Executive Club Lounge at the JA Palm Tree Court hotel and all kids enjoy hours of fun at the resorts Pirates and Mermaids Kids Club.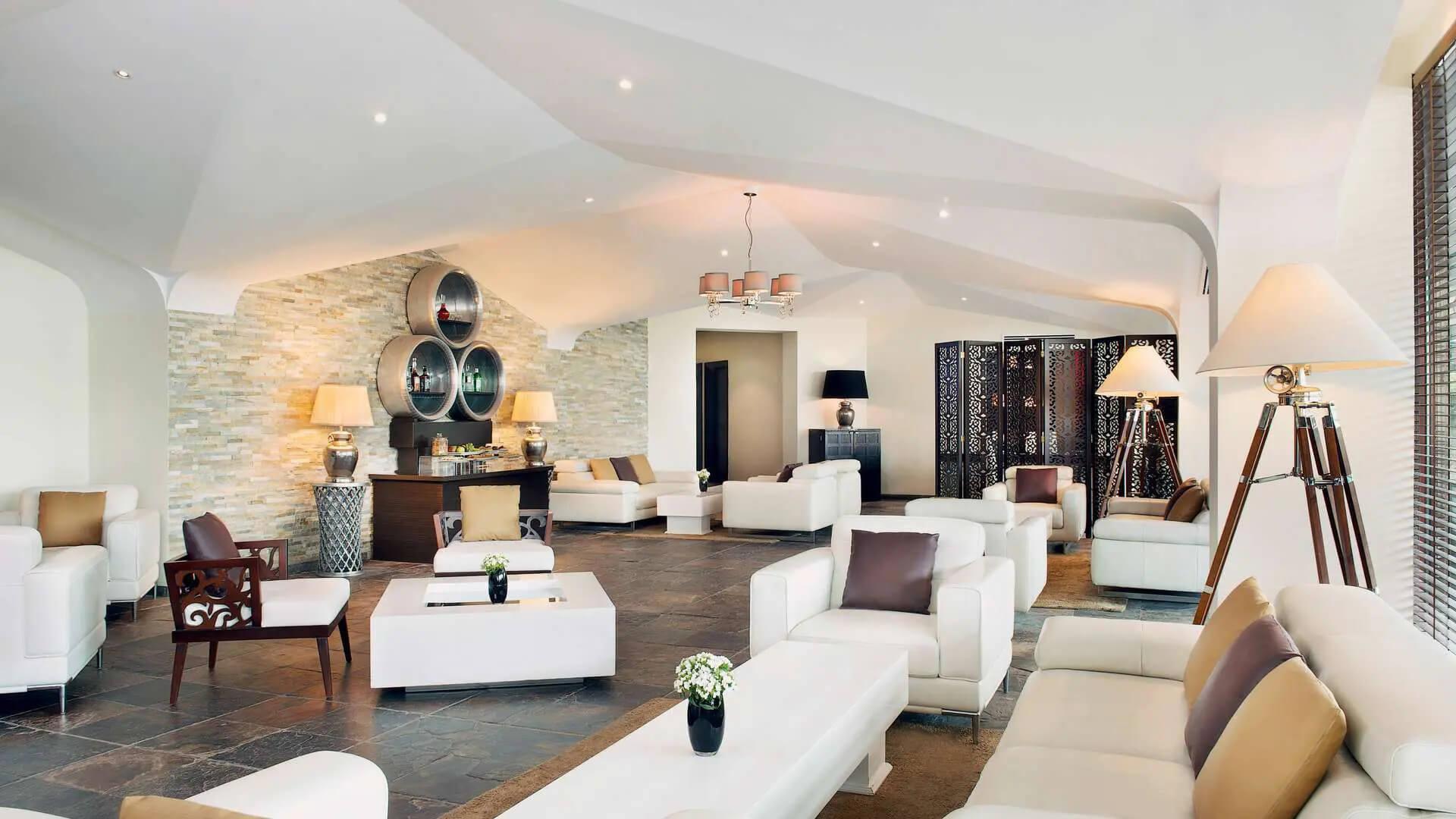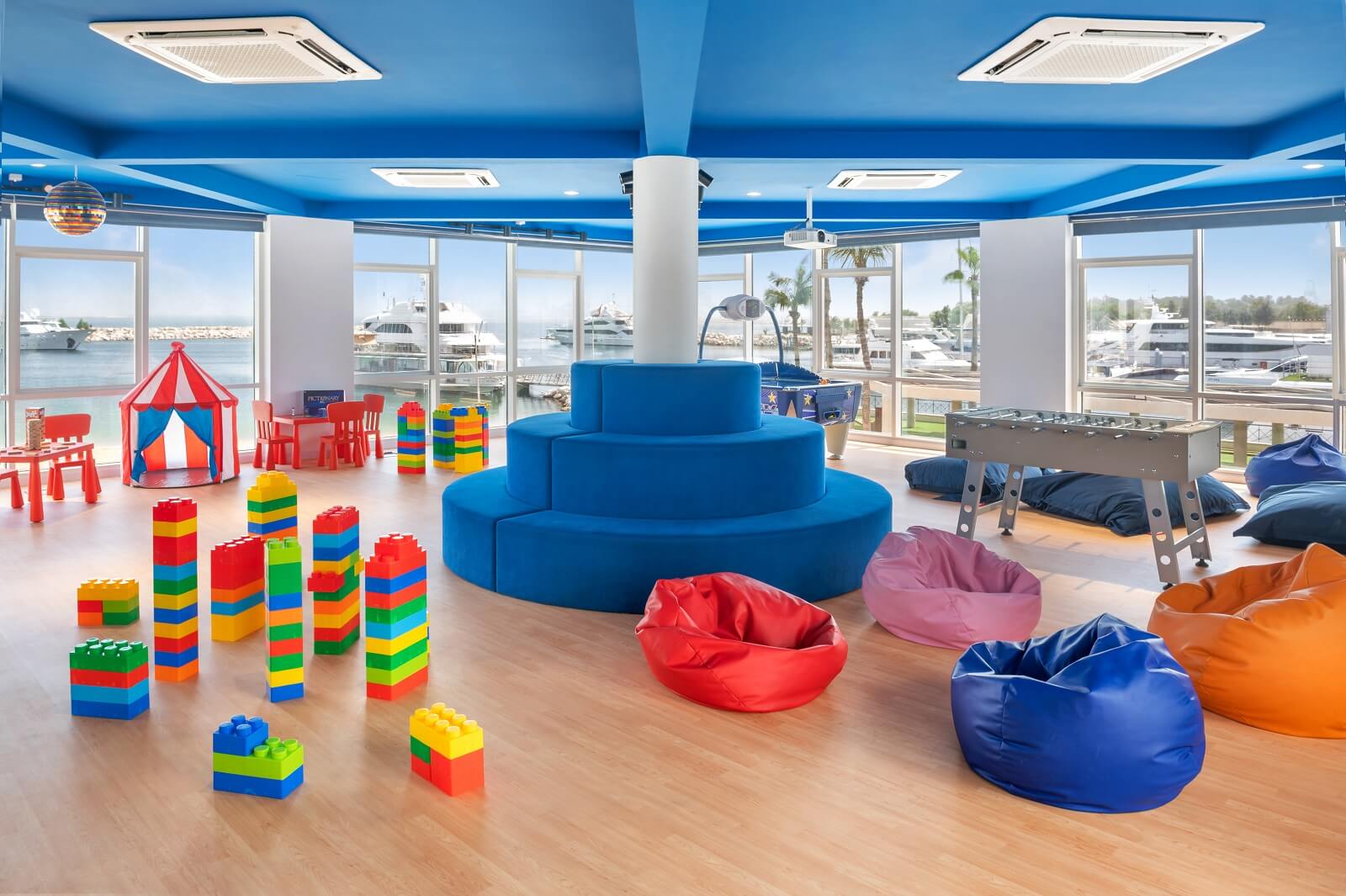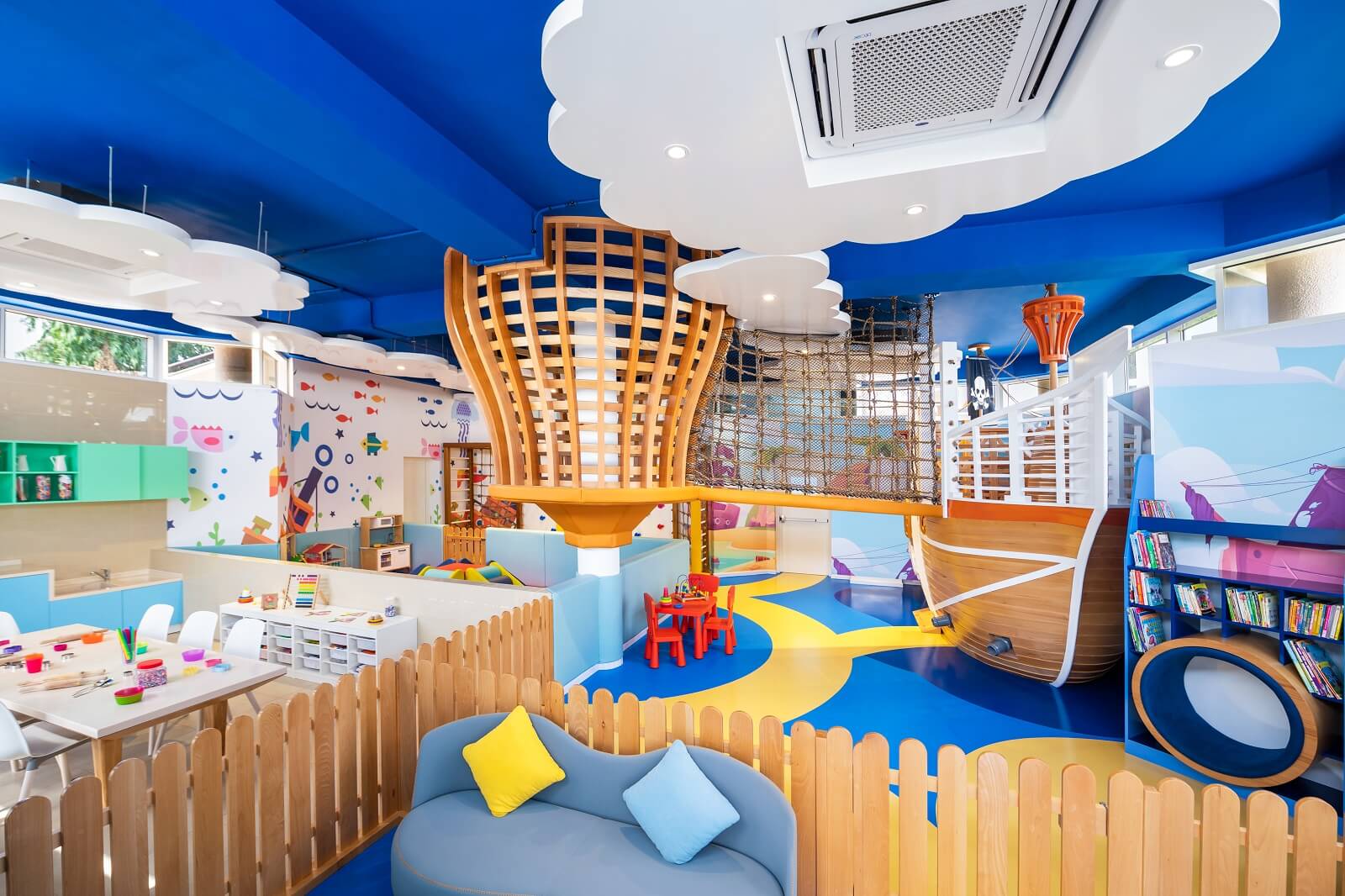 Guest staying in the JA Lake View Hotel's One Bedroom Suites and higher have access to an Executive Club Lounge, terrace and pool, offering a host of exclusive benefits. This Executive Club Lounge is accessible using the buggy service at the resort and opens daily from 10am to 7.30pm. You can read about the Executive Club Lounge at JA Palm Tree Court hotel by clicking on the button below:
JA Palm Tree Court Executive Club Lounge
The Pirates and Mermaids Kids Club is complimentary to children staying in the JA Lake View Hotel, catering to children aged four to twelve years of age. This Kids Club is open daily from 10am to 6pm. The Kids Club also has a crèche, which caters to children aged four months to four years, at a fee.  You can also read about the Pirates and Mermaids Kids Club by clicking on the button below:
JA The Resort Pirates and Mermaids Kids Club