The JA Palm Tree Court Executive Club Lounge offers exclusive access to JA The Resort One Bedroom Suites and above. This Executive Club Lounge is open from 10am to 7.30pm daily offering three food and beverage options, which include:
Refreshments served throughout the day
High Tea served from 3pm to 5pm
Sundowners with cold canapés served from 5.30pm to 7.30pm with a choice of drinks and cocktails to enjoy.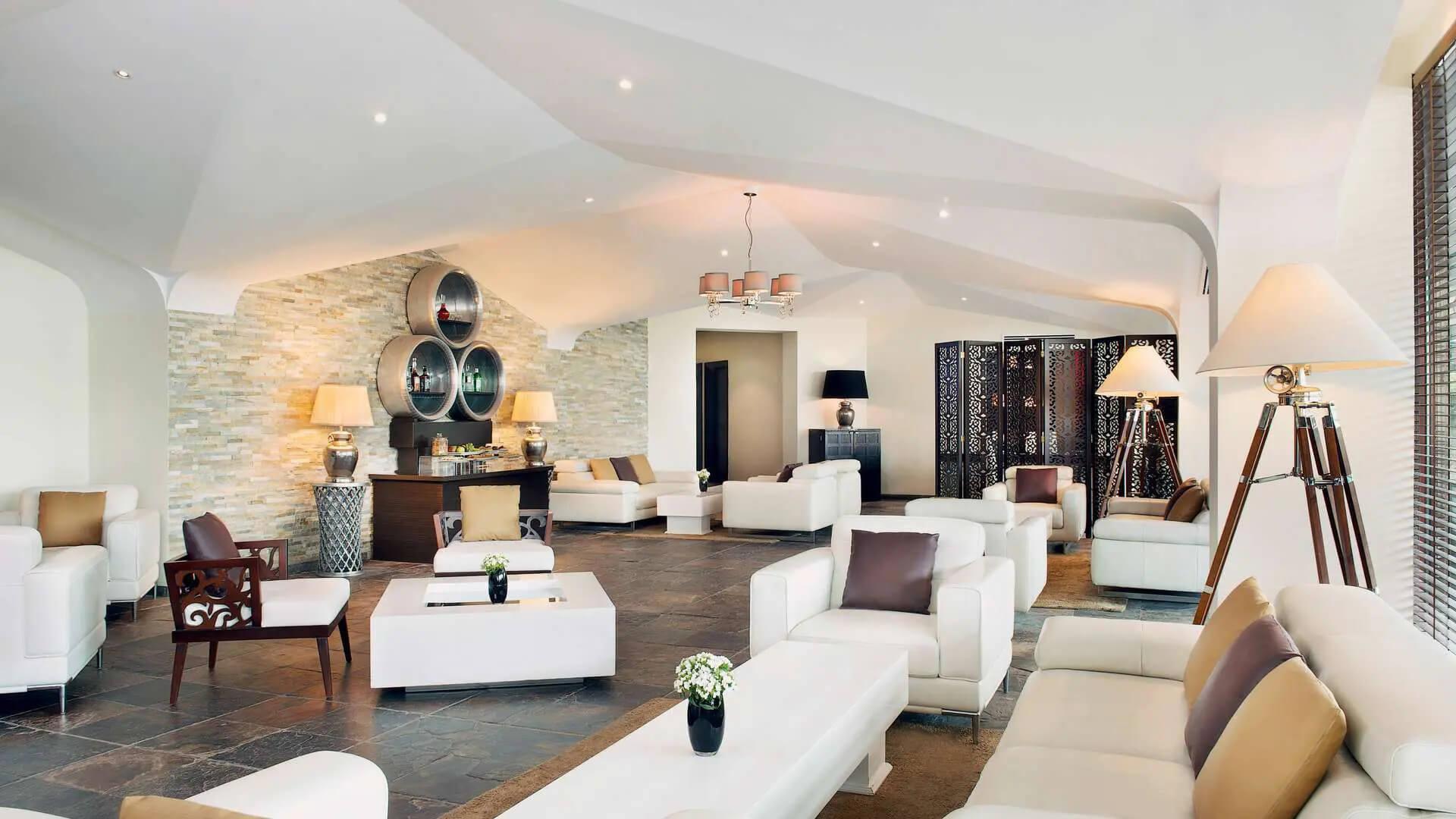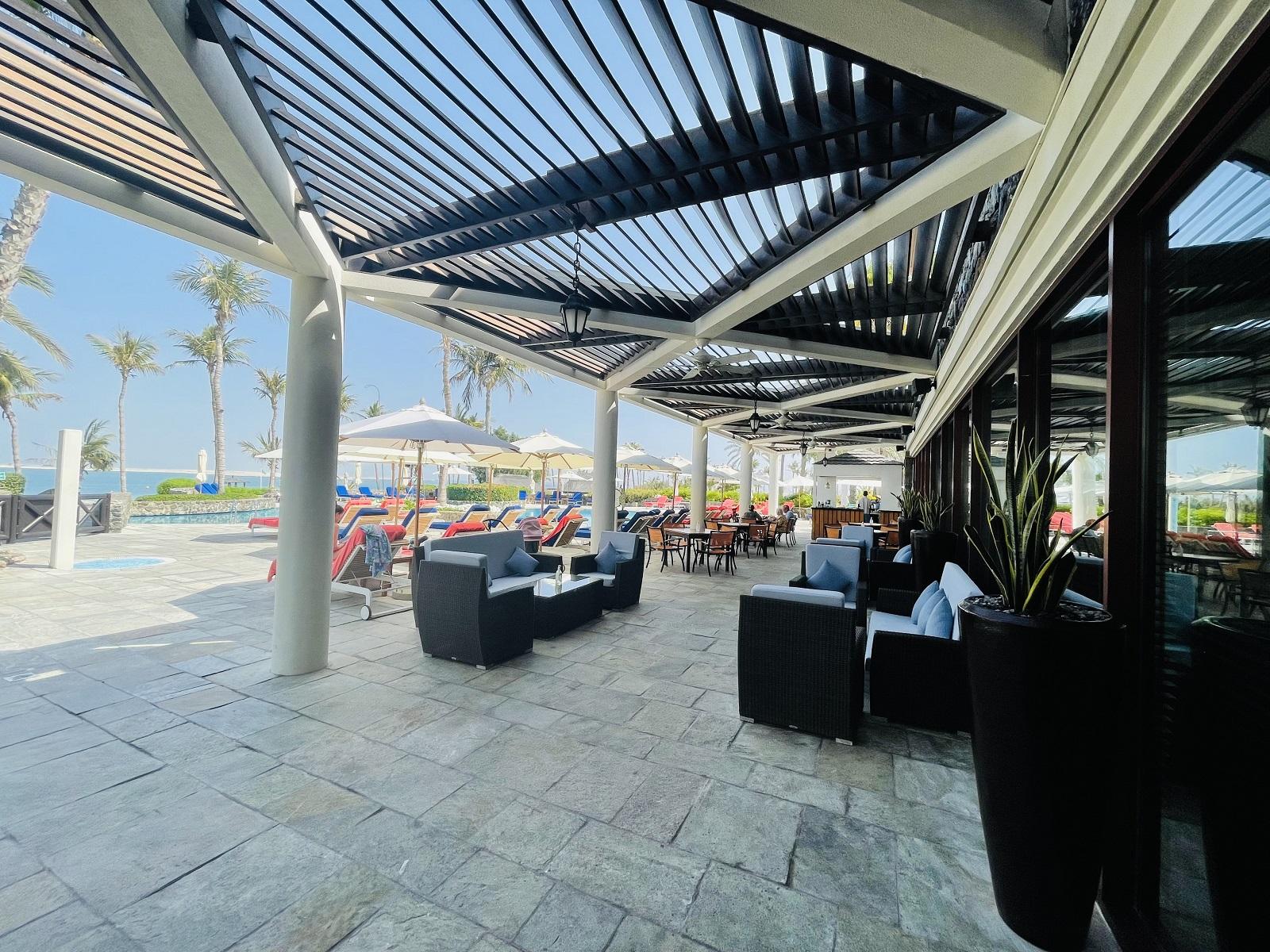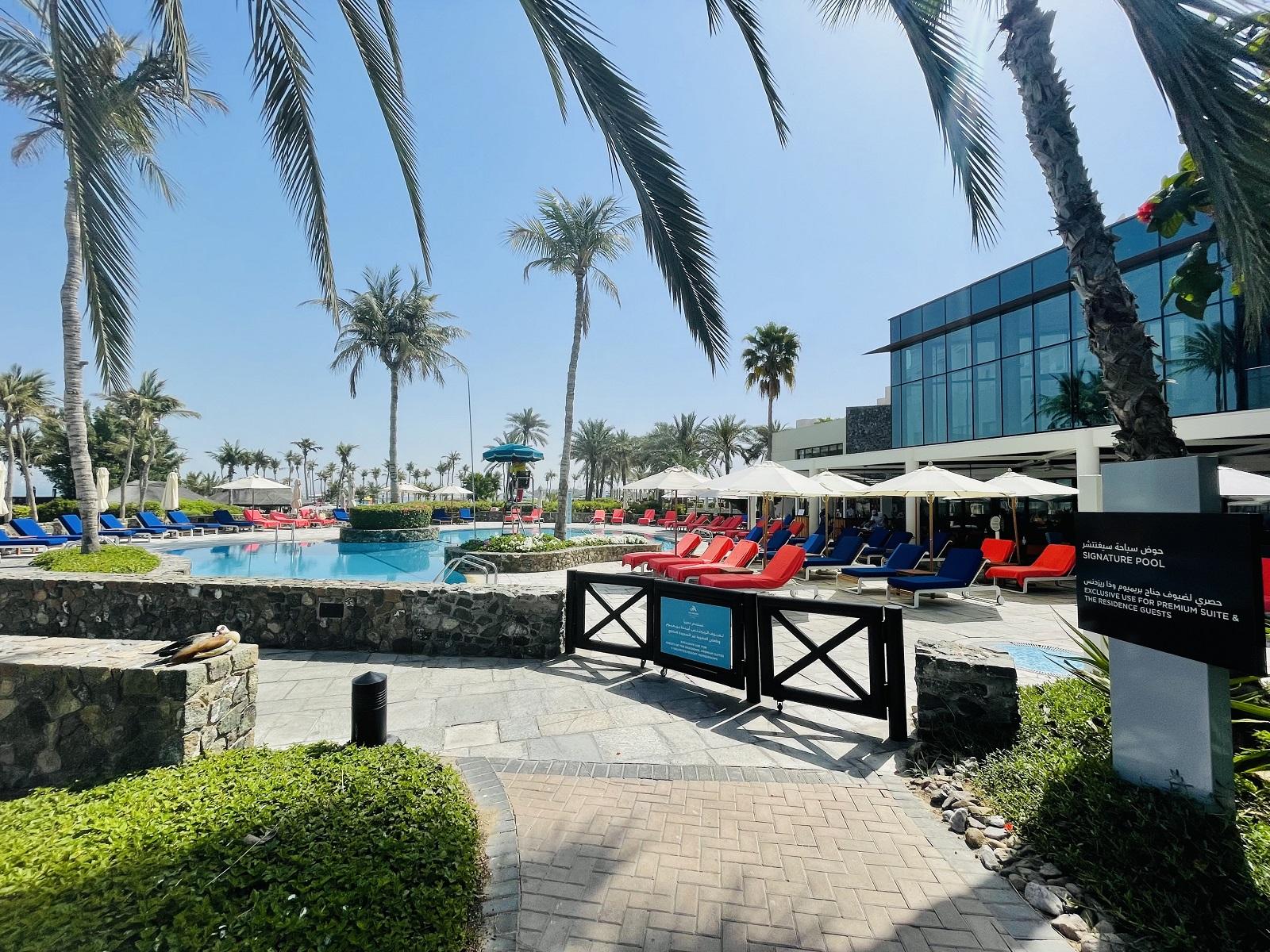 Upgrading to a One Bedroom Suite or higher at any of the JA The Resort hotels provides you with complimentary access to the Executive Club Lounge at the JA Palm Tree Court hotel, which includes complimentary access to the dedicated Executive Club Lounge swimming pool and pool side non-alcoholic beverage selection from 10am to 6pm.
Excellent Exclusive Benefits
Club Level guests enjoy a host of complimentary and exclusive benefits when staying in one of the hotels One Bedroom Suites and above, including early check in and late check out, where available. This is a smart casual Executive Club Lounge at all times and guests are asked not to wear swimwear, shorts, slippers and bathrobes when inside the Executive Club Lounge.
Exclusive access to the Executive Club Lounge includes a dedicated salt water swimming pool and all day non-alcoholic refreshments. The team are well organised and knowledgeable, where nothing is too much trouble. The team provide useful information on sights and attractions, while assisting with restaurant bookings, shooting experiences, golf bookings and more. If you need a taxi or you want to book a tour, the team are on hand with extensive local knowledge and are happy to help you with your booking at any time.
The evening sundowners provides a selection of alcoholic beverages, your favourite cocktails and non-alcoholic options, combined with cold canapés. This is the perfect place to relax, spend some quiet time and watch the sun set.
Modern, Comfortable and Luxurious
Upgrading to a JA The Resort One Bedroom Suite or above is worth gaining access to the Executive Club Lounge at the JA Palm Tree hotel, which is located on the beach front with buggy access from any of the other JA The Resort hotels.  The space is open, bright and modern with wooden floors and large picture windows which capture the beautiful views.
Decorated with the finest quality furniture and fabrics, the comfortable seating areas are the perfect place to curl up with a book or check your emails after a long day. The exclusive salt water swimming pool is lined with beautiful palm trees, sun loungers and umbrellas, where you can have your non-alcoholic beverages brought to you throughout the day.