The Jumeirah Al Naseem Executive Club Lounge, known as The Orchid Lounge, is open from 7am to 9pm daily offering three food offerings every day, including:
Breakfast from 7am to 11.30am
Afternoon tea from 3pm to 4.30pm
Sundowners with canapé selection from 5.30pm to 7.30pm
This Executive Club Lounge offers exclusive access to Club Room, Suite and Penthouse guests welcoming children with adult supervision.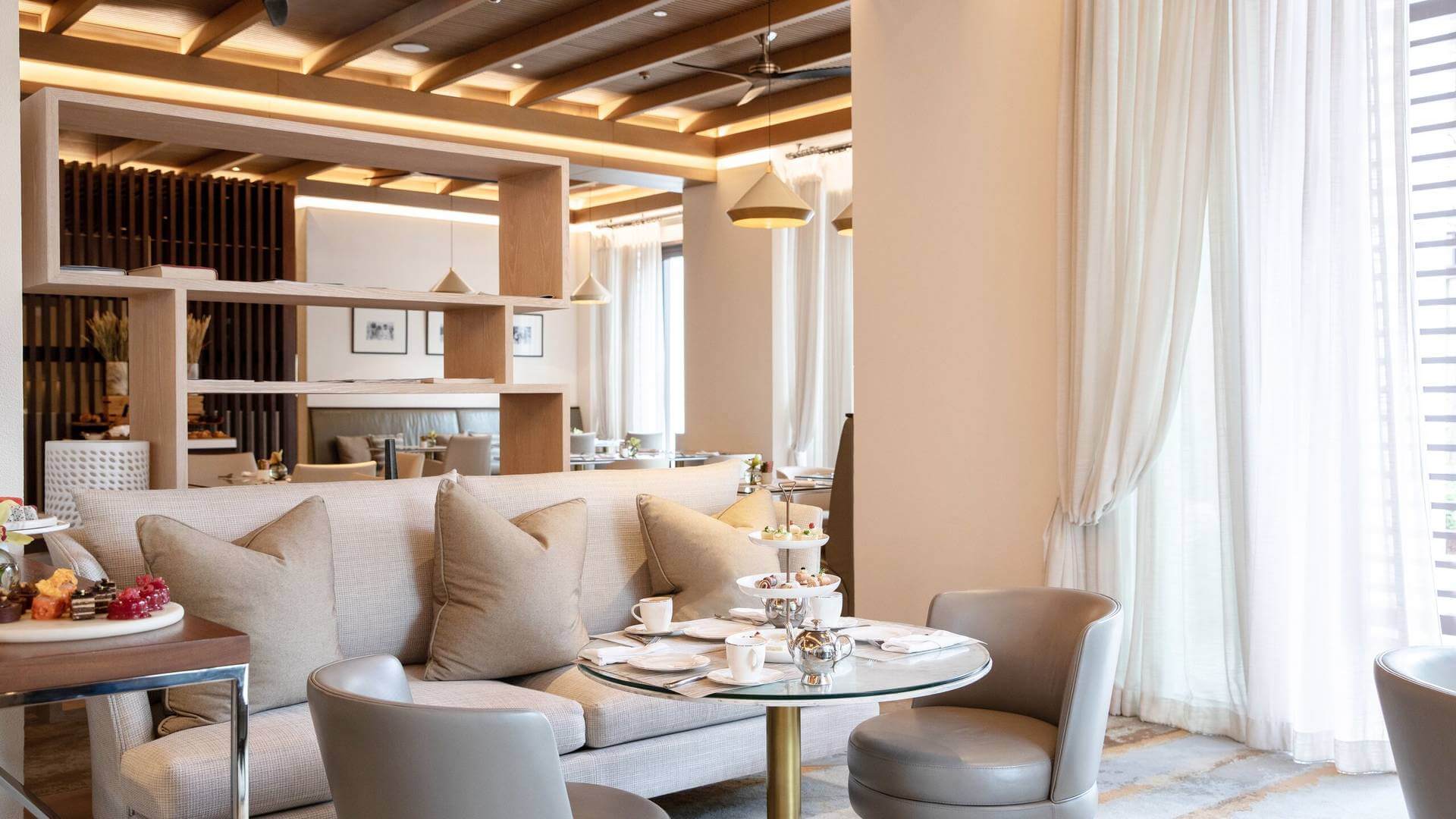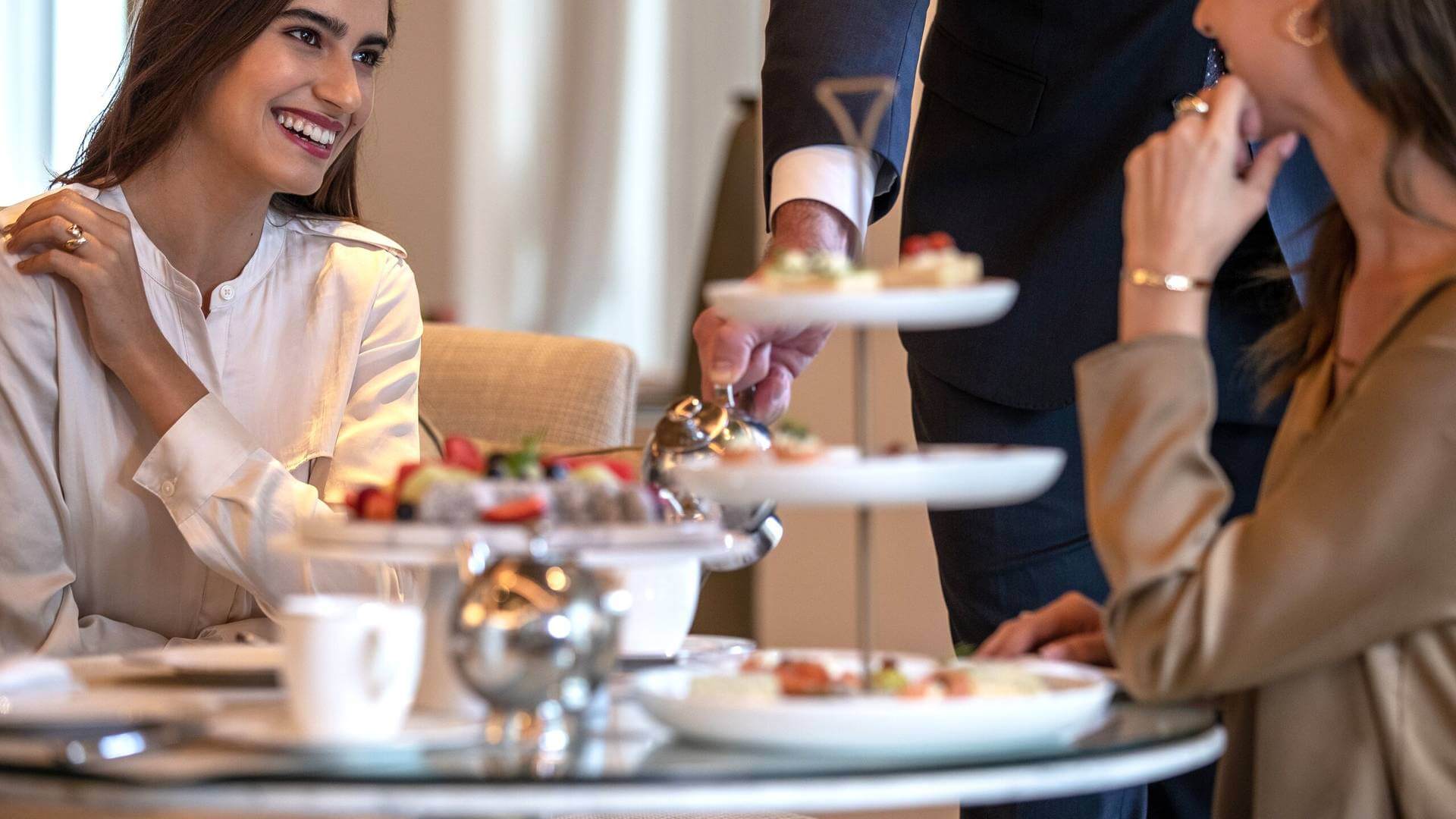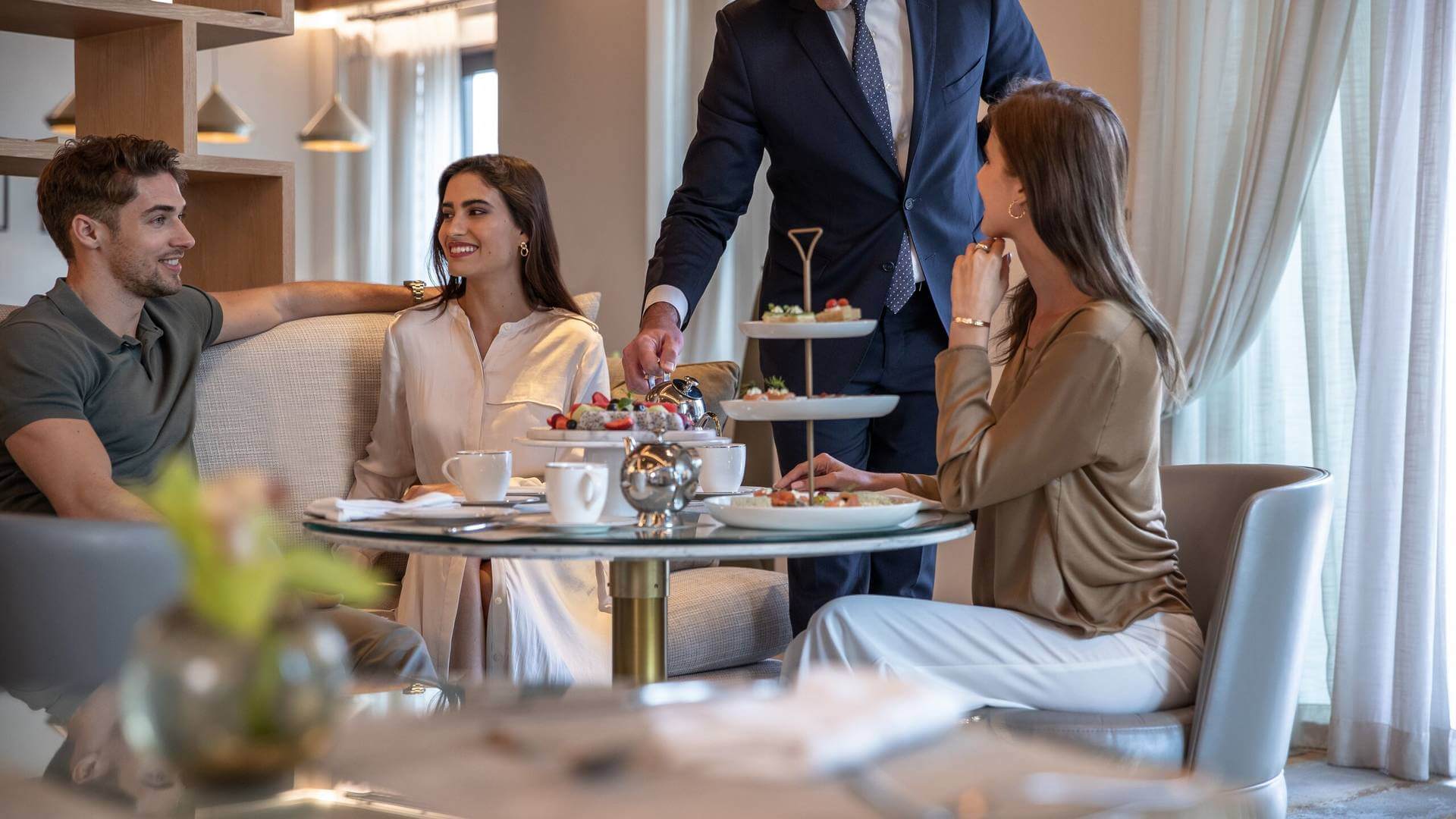 Unlimited Access to Comfort and Sophistication During Your Stay
The Executive Club Lounge at Jumeirah A Naseem hotel offers unlimited access to their Club Level guests with exclusive benefits, which includes complimentary suit pressing of one item during your stay, along with exclusive access to the Summersalt Beach Club when staying in one of the luxurious suites.
Club Level guests enjoy a host of food offerings daily with delicious hot and cold canapés, afternoon tea, soft drinks, juices and coffees and teas. Alcoholic beverages are served during sundowners, where you can sip your cocktail as you soak up the spectacular views of the turtle sanctuary.
The Executive Club Lounge does enable their guests to have external visitors, which are charged for at a daily rate of 500AED for adults and 250AED for children under the age of eleven. There is storage area available for pushchairs, for added convenience.
The bar is open throughout the day with alcoholic beverages charged for at bar prices outside the sundowner times. Guests are not obliged to eat their breakfast in the Executive Club Lounge, though a supplement fee will be charged when eating breakfast in any of their restaurants.
Family Executive Club Lounge For Convenience
The Orchid Executive Club Lounge at Jumeirah Al Naseem is a comfortable and sophisticated space with floor to ceiling windows to encapsulate the magnificent views, along with a stunning outdoor terrace where you can unwind with a cup of coffee or just enjoy the fresh air with friends. This exclusive lounge is beautifully decorated to the highest standards, with a host of dining tables and chairs, along with comfortable sofas, offering access the free wireless internet.
The hotel also offers a Family Executive Club Lounge, perfect for breakfast with a young family, while parents can take advantage of the Orchid Executive Club Lounge for evening canapés and sundowners. The indoor Executive Club Lounge is air-conditioned with new food offerings being served, each one prepared to perfection by the team of excellent Chefs.
Modern and bright, the Executive Club Lounge at Jumeirah Al Naseem makes an upgrade to a Club Room, Suite or Penthouse worth the money.