Guests booking a Club Room or Suite at Jumeirah Creekside Hotel enjoy the exclusive benefits offered in the Executive Club Lounge, which offers two food presentations daily, which includes:
Breakfast from 6am to 11am, which is served at Nomad Restaurant
Pre-dinner drinks and canapés in the Executive Club Lounge from 5pm to 7pm daily.
The Executive Club Lounge offers an exclusive area to relax after a day after exploring Dubai.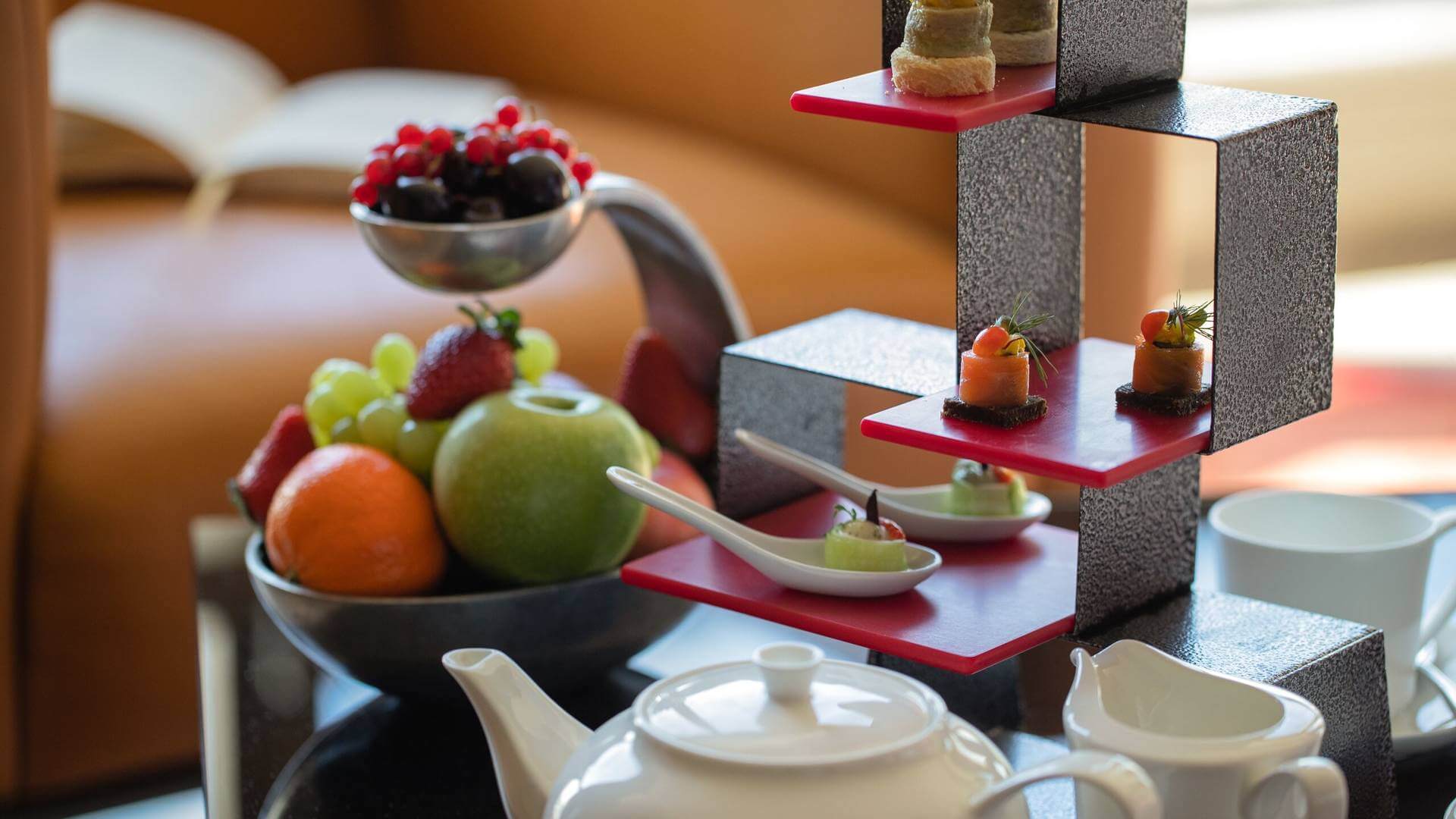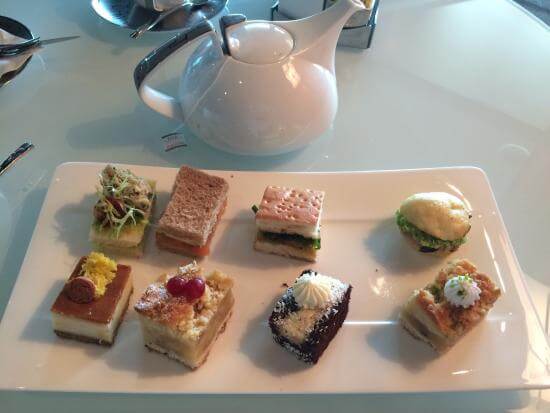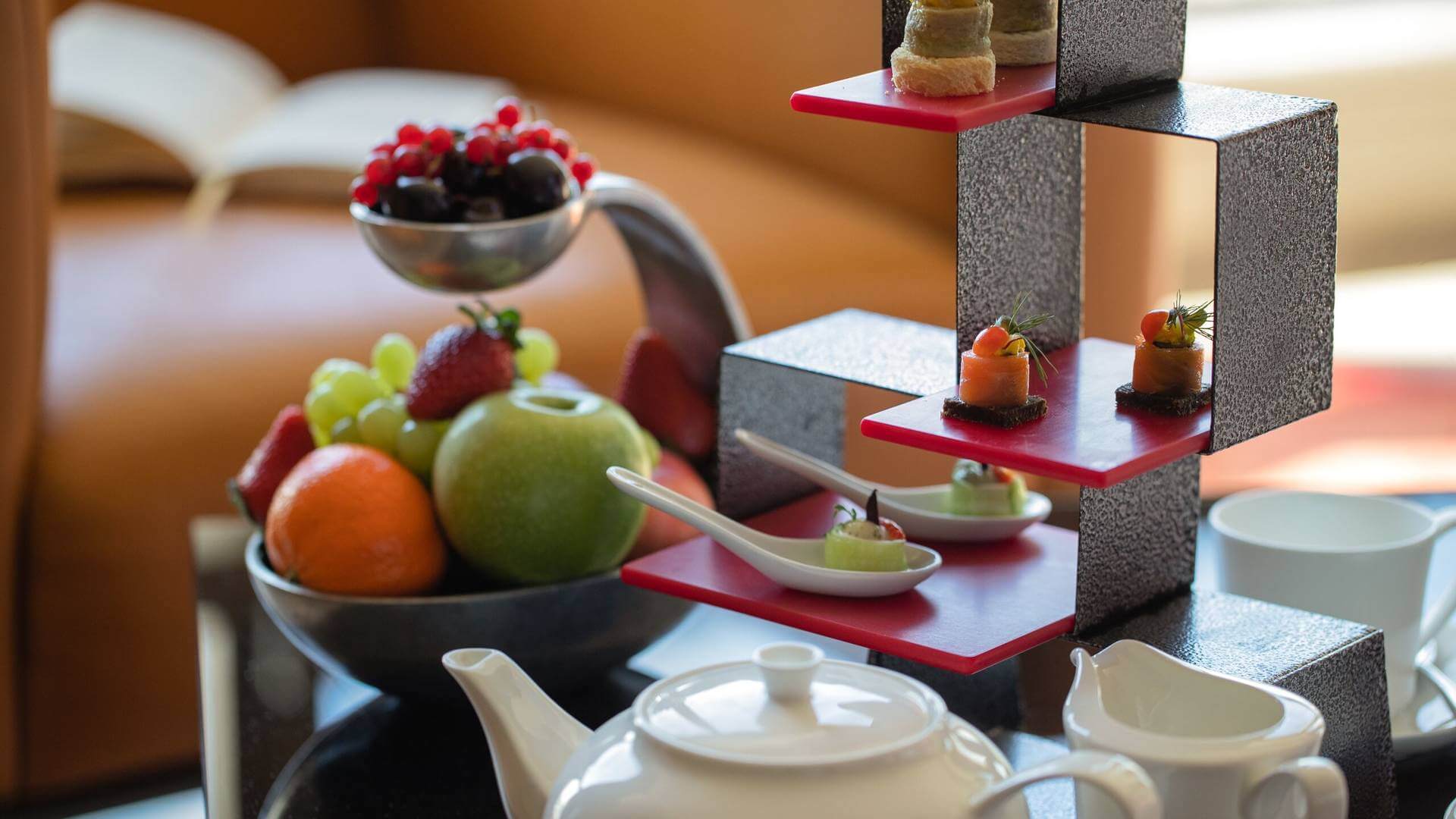 Executive Club Lounge access provides guests staying in the Jumeirah Creekside Hotel Club rooms and suites a number of complimentary benefits, in addition to breakfast and pre dinner drinks and canapés. This is the perfect place for business travellers to unwind after a long day, while catching up with their emails, to leisure travellers who have been exploring Dubai and want to make use of the complimentary wireless internet, while they sip on their favourite drink and upload their experiences to their social media pages.
Smart Casual Executive Club Lounge with Exclusive Benefits
Club Level guests also enjoy the benefit of complimentary ironing of three clothing items during their stay, along with access to Jumeirah's private beach. The Executive Club Lounge is open to Club Room, One Bedroom Suites, Duplex and Penthouse suites only.
Only children over the age of twelve are welcome in the Executive Club Lounge and they must be accompanied by an adult. Some of the exclusive benefits include the one day complimentary pass for the Wild Wadi Waterpark and Jumeirah's private beach, this may be limited to one person per room. It is advisable to check with the Executive Club Lounge team first. They also provide the convenience of a complimentary shuttle service to the Dubai Mall, which offers more than one thousand shops to browse.
Comfortable and Luxurious Executive Club Lounge
The Executive Club Lounge at the Jumeirah Creekside Hotel offers a sense of luxury and comfort from the minute you walk through the door. From the red leather chairs to the relaxing sofa areas, this Executive Club Lounge offers a place to relax and unwind after a long day.
They offer a choice of alcoholic and non-alcoholic beverages with a friendly and experienced team, who are on hand to ensure their guests have the most enjoyable stay. The evening canapés are prepared by the experienced Chefs, offering a wide selection, which are topped up regularly to ensure that there is plenty for all their Club level guests.
With the warm red colours and the friendly and attentive team, the Executive Club Lounge at this luxury hotel, makes an upgrade worth every penny.