Top 5 Leading Family Friendly Hotels in Pakistan
Travelling to Pakistan for a family vacation is a unique experience. We have reviewed the best places to stay. These are the top 5, offering a wonderful place for you and your family to relax. Your days will be busy, but when it is time to sleep, you need a comfortable place with plenty of luxuries. Don't cut corners on your hotel for your holiday in Pakistan, stay in one of the best places available!
Pearl Continental Hotel Karachi
The rooms at the Pearl Continental Hotel Karachi are clean and comfortable. They are quiet, providing your family with a great place to sleep. Children stay at no charge, and there is a free buffet each morning for breakfast. The hotel offers amazing dishes at the lovely restaurant.
The swimming pool is a common place to find families hanging out and spending time with each other. There are several wonderful places to explore close to these accommodations. They include Frere Hall and the action-packed Zainab Market. There are a few museums close to the hotel too. One of the most popular is the Quaid-e-Azam.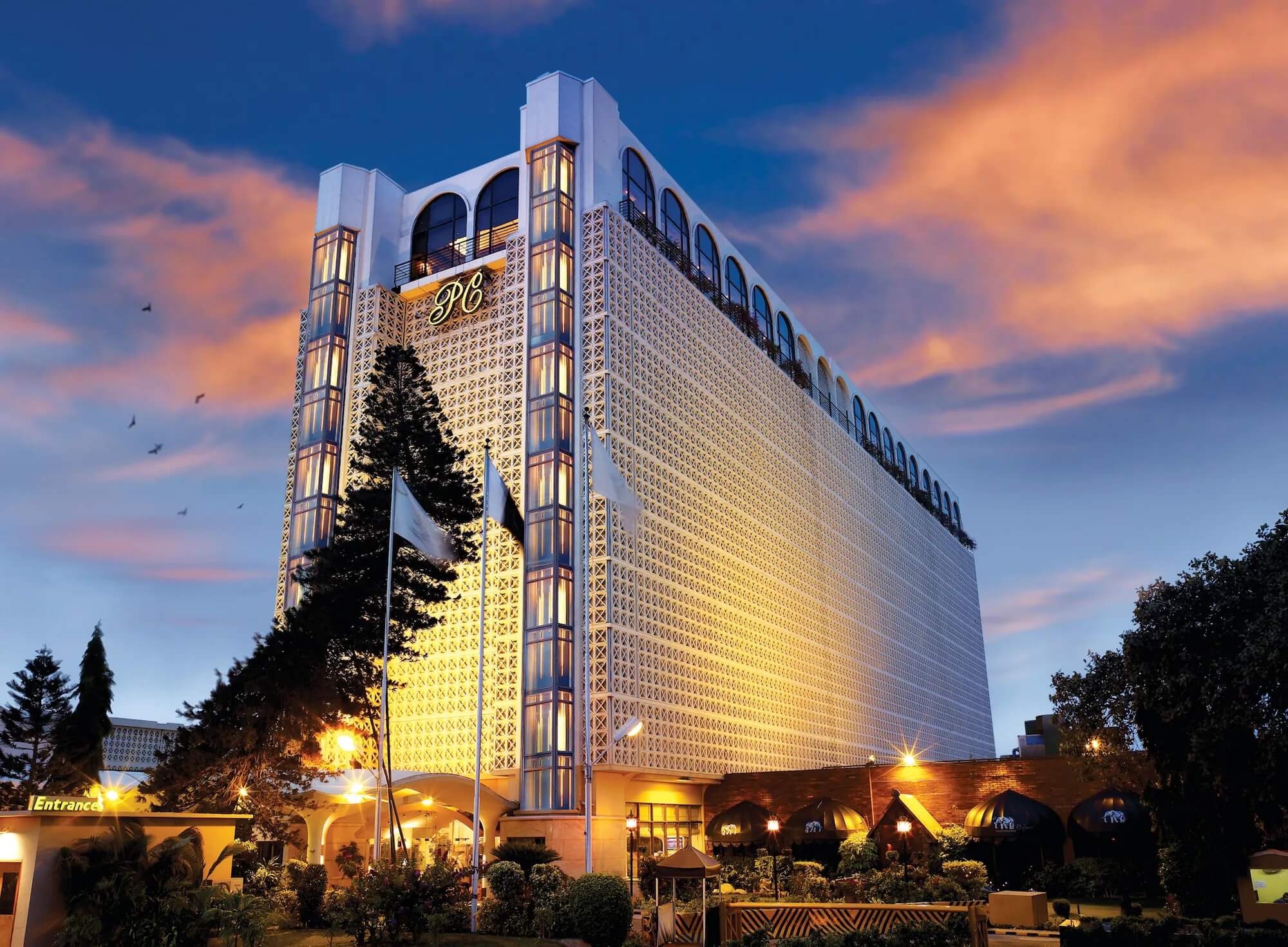 Image: The Pearl Continental Hotel Karachi is in a wonderful location. It is clean, comfortable, and a great place to stay with your family while on holiday.
The Nishat Hotel Johar Town
Families like to stay at The Nishat Hotel Johar Town due to the location, comfortable rooms, and the children's activities. Children stay for free and the breakfast buffet is also included in your stay. The hotel offers wonderful food with three restaurants. You can also have food delivered to your room.
It is located next to the Emporium Mall! You will appreciate not having to walk too far back to your room with all of your delightful purchases! There are more than 200 shops here, plenty of food available, and a place to enjoy various movies. The kids will love the play zone at this mall too!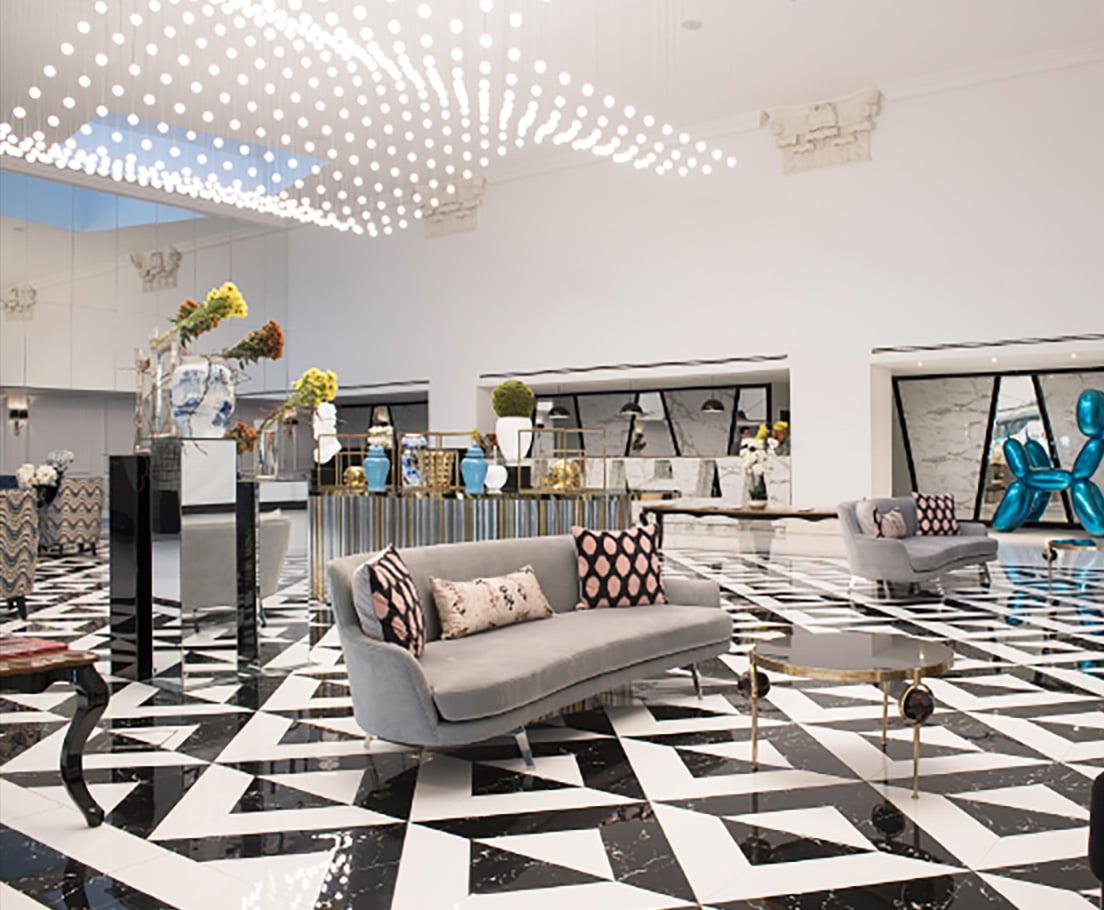 Image: The lovely décor of The Nishat Hotel Johar Town is relaxing and inviting.
Movenpick Hotel Karachi
Your family will feel very welcome at this hotel. It features a free buffet for breakfast and a fun-filled game room. The two swimming pools, one inside and one outside, are great places to relax and have fun. This is a large hotel featuring over 400 rooms. There are several delicious restaurants and plenty of recreational activities for your family to take part in.
There are several beaches very close to the Movenpick Hotel Karachi hotel. Plenty of shopping and dining options are close to this area. If sightseeing is on your list of things to do while in Pakistan, you can walk to various architectural structures and historical areas. There are bus tours available for sights further away.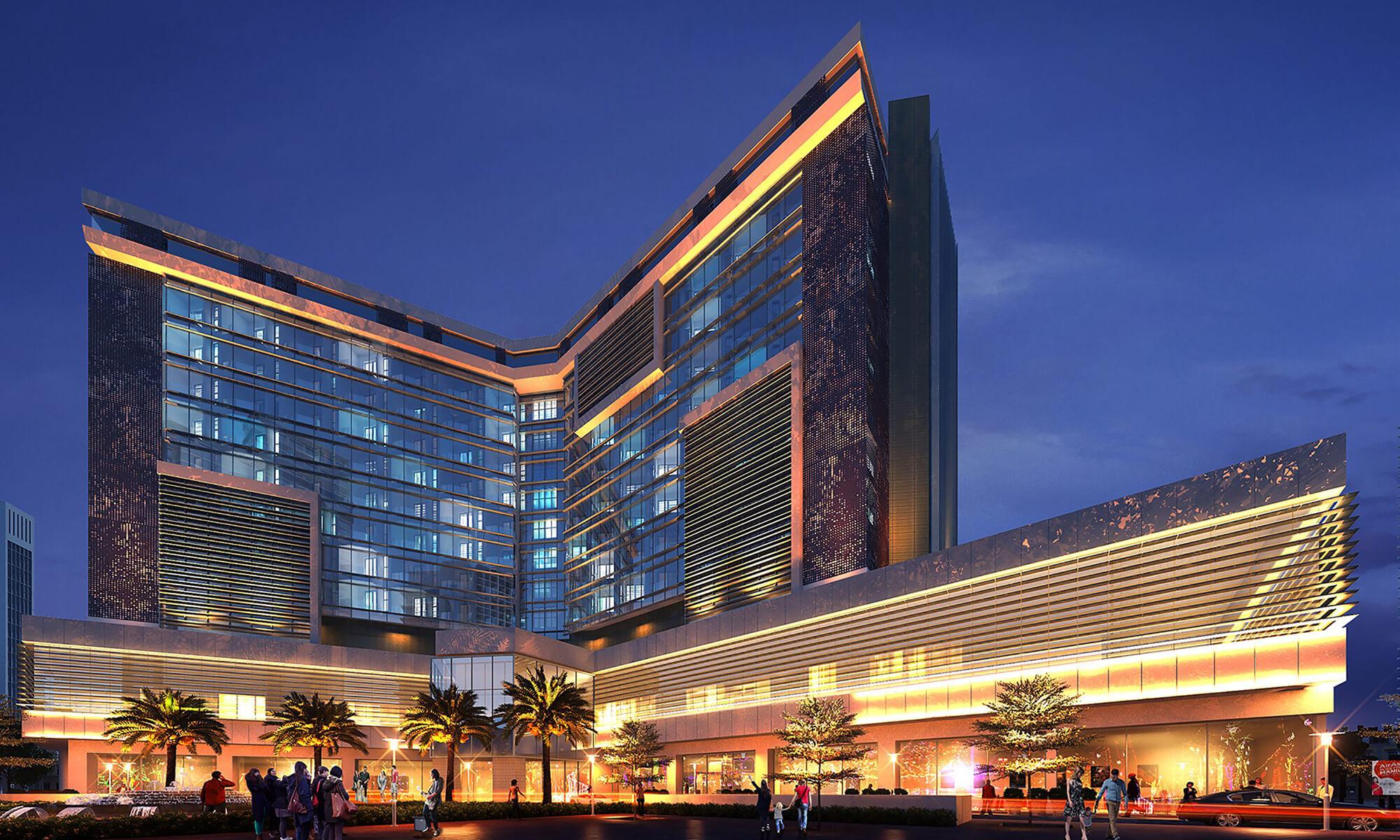 Image: Enjoy the wonderful design and comfortable rooms at the Movenpick Hotel Karachi hotel. There is plenty in this area to see and do.
Pearl Continental Hotel Muzaffarabad
This hotel is perfect for families, and gets top reviews for the activities available. The free breakfast has items everyone will enjoy. For older children, there is table tennis, billiards, and movies available. Hiking is a common activity around this area, you will find plenty of paths to take you on explorations.
The area is green and lush around it, with small lakes and waterways. The scenery is breathtaking, and a great place to appreciate nature and all it offers. Both Red Fort and Sain Saheli Sarkar Darbar are close to the Pearl Continental Hotel Muzaffarabad. Bus tours are a wonderful way to go see the various sights around Pakistan.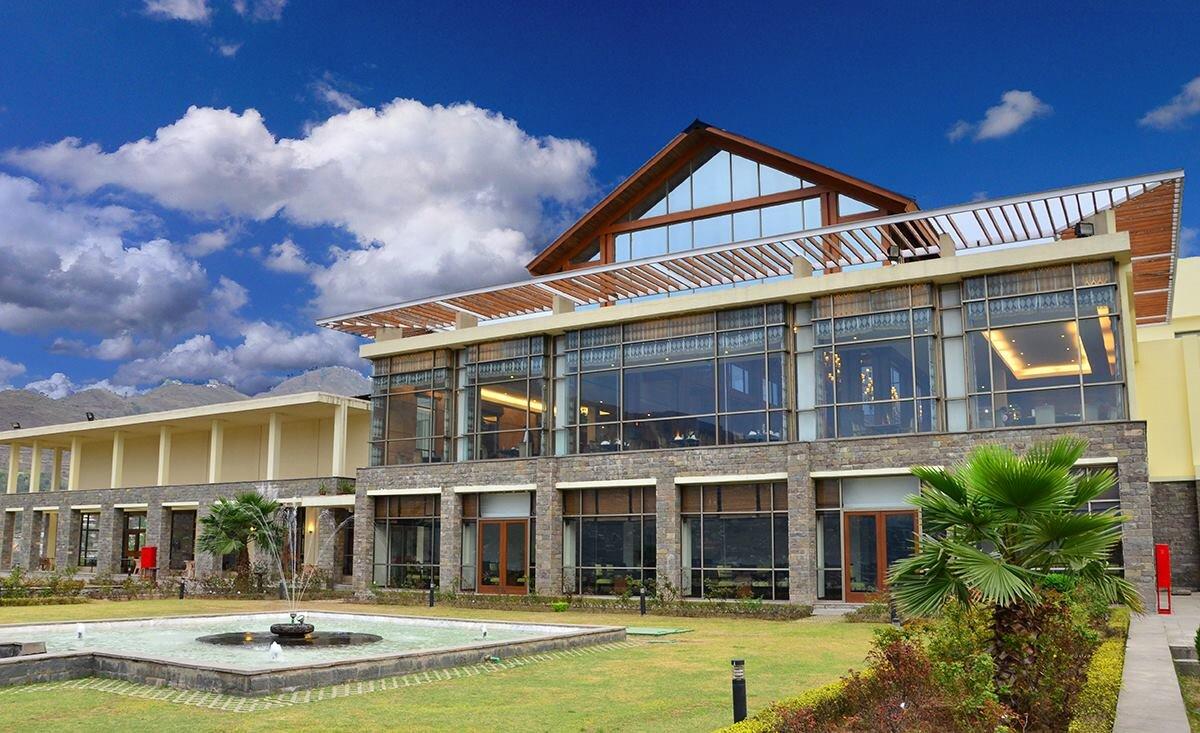 Image: The Pearl Continental Hotel Muzaffarabad is gorgeous inside and out! It is a wonderful place to stay while exploring Pakistan.
Pearl Continental Hotel Rawalpindi
The Pearl Continental Hotel Rawalpindi won't disappoint in the least. The rooms are large for families and quiet. The free buffet in the mornings gets top reviews, you don't want to miss out! Children stay free here, and they will enjoy time at the two swimming pools. If you love to shop, this is the perfect place as it is in the centre of what is referred to as Mall Road.
There are often markets and bazaars offered in this area you can walk to. The schedule of them varies but tends to offer plenty of live entertainment. Children will love the play area at the mall and the arcade. The Army Museum isn't far from this hotel, and it offers a rich history of the area. It can be an eye-opening experience for your family to visit.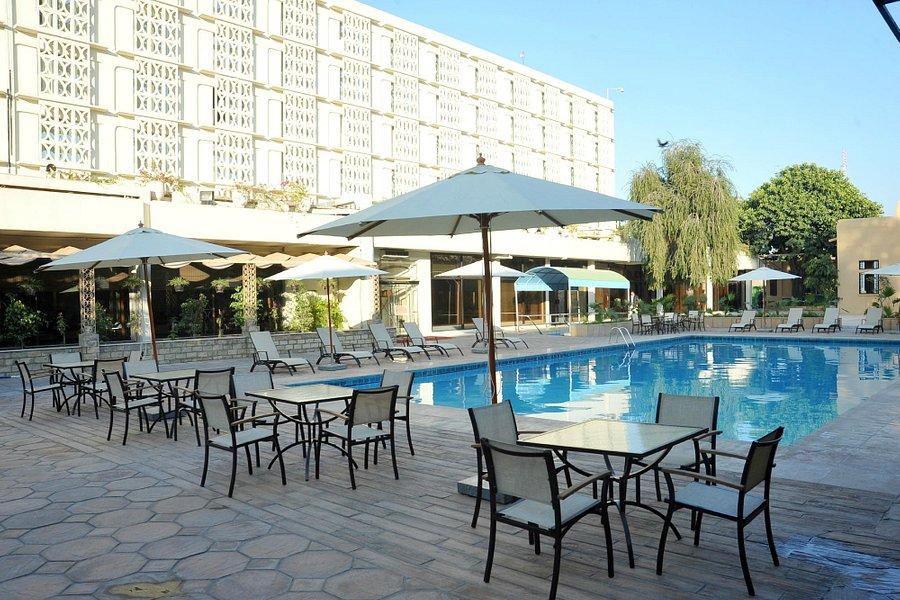 Image: Few hotels in Pakistan can compete with the lovely design and décor of the Pearl Continental Hotel Rawalpindi.