The Jumeirah Dar Al Masyaf summerhouses and suites are set among the landscaped gardens, waterways, private beach and pools of Madinat Jumeirah hotels, offering the ultimate in luxury and comfortable. Only three minutes from the beach, the guest accommodation offers high quality guest rooms, butler service and courtyards. The summerhouses offer the best in privacy and comfort, with large terraces, designed for elegance and luxury with authentic Arabian style furniture.
These luxurious summerhouses and suites are ideally located for a full range of activities, enjoying the most of the excellent facilities, which includes golf, an on-site theatre, private beach, tennis, a choice of water sports and the opportunity to book a luxury yacht charter. Guests staying in the exquisite summerhouses of Jumeirah Dar Al Masyaf have access to the health and leisure facilities on site, which includes indoor and outdoor swimming pools, spa experiences and more.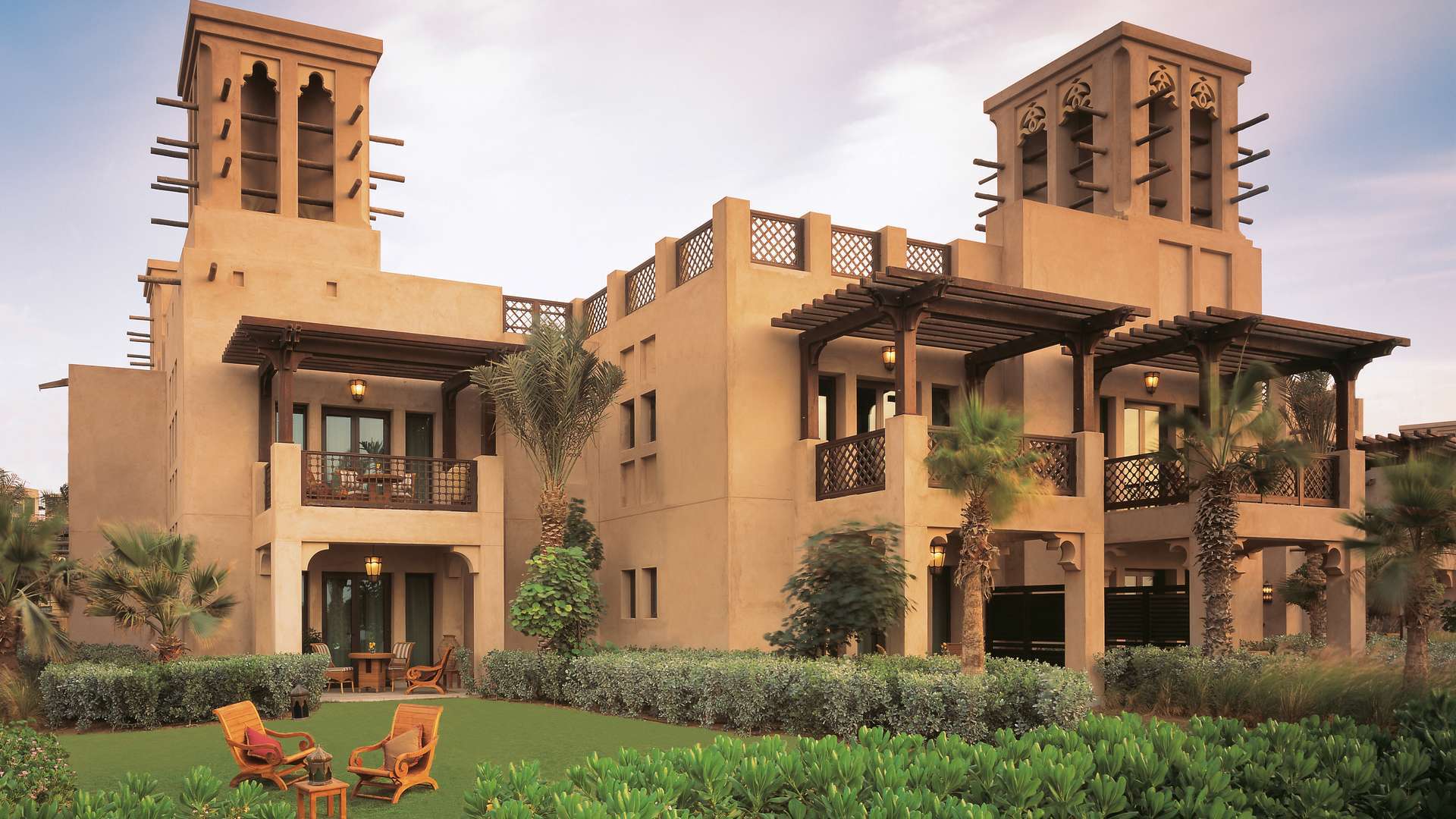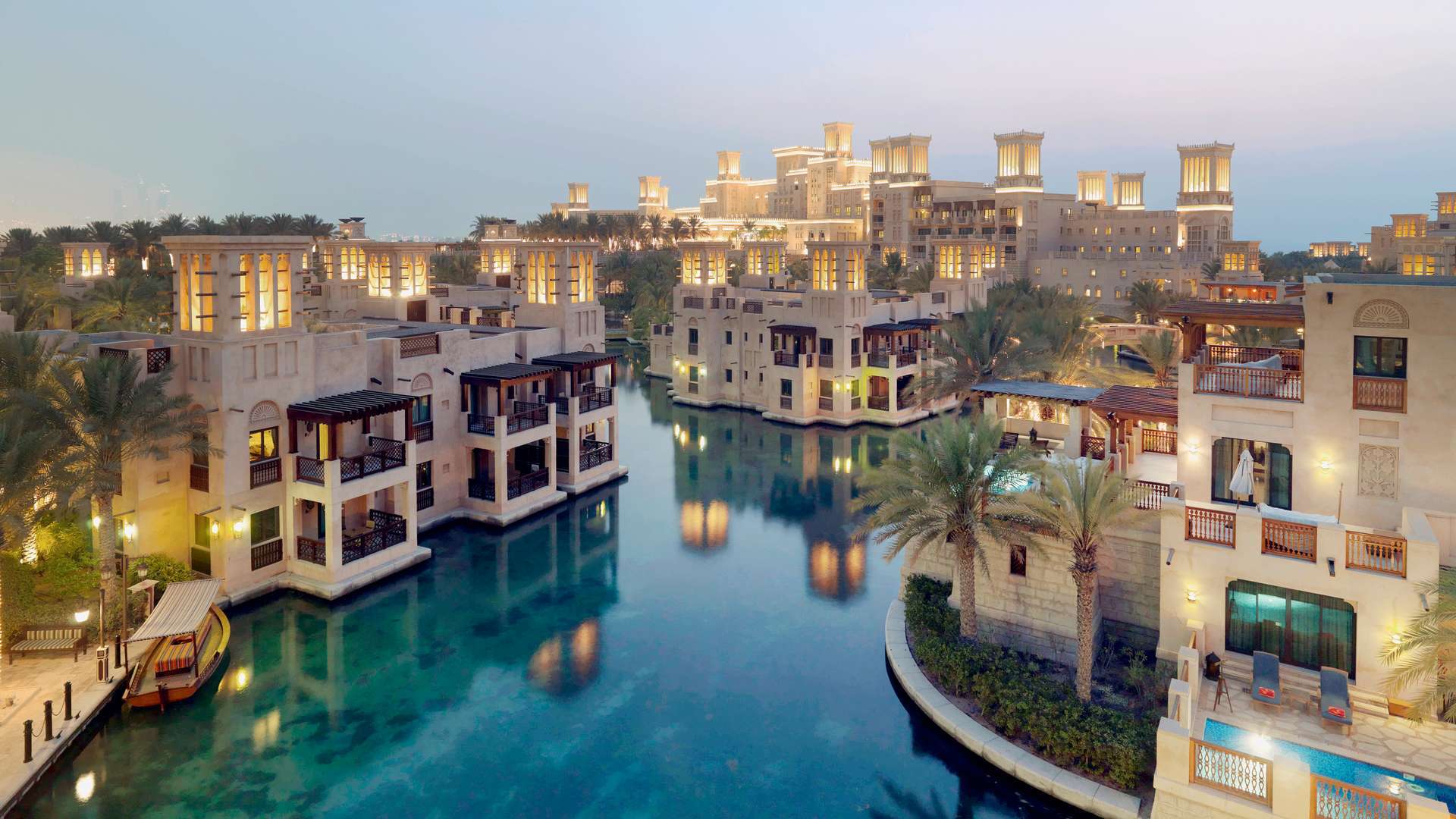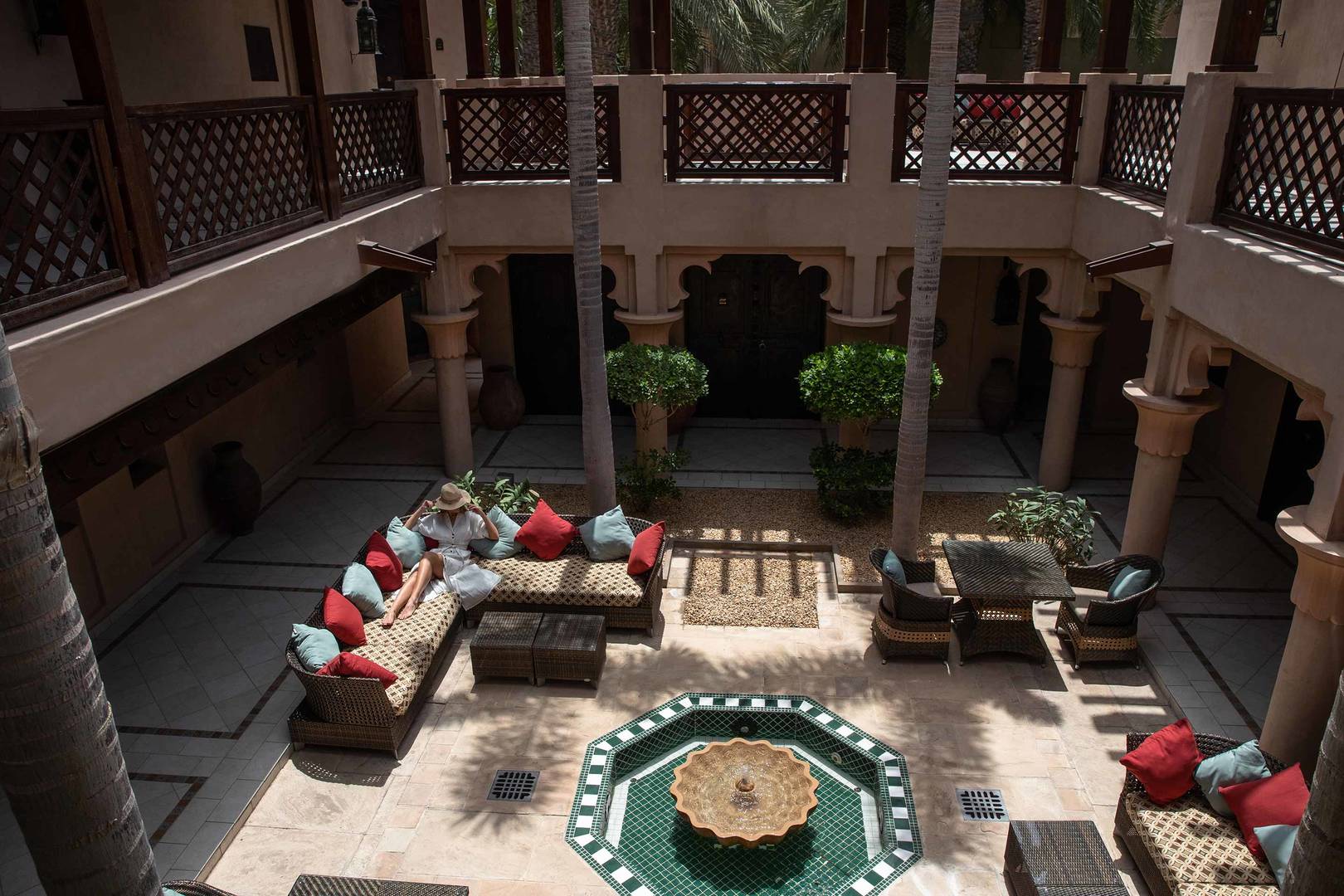 Why You Should Go There
When staying in one of the superb summerhouses or suits at Jumeirah Dar Al Masyaf, guests have access to more than forty restaurants in the surrounding Madinat Jumeirah hotels, with a wide variety of dining options, including Italian, Thai, French Mediterranean and Lebanese, along with cocktail bars, bars and grills and more. Jumeirah Dar Al Masyaf guests are welcome to relax and rejuvenate in the beautiful Al Qasr Talisa Spa, which is set among the waterways of Jumeirah Al Qasr hotel, surrounded by tropical gardens. Guests can take advantage of yoga, a range of treatments and hammam experiences. The spa opens daily from 10am to 8pm.
The fitness centre at Jumeirah Al Qasr is also open to Jumeirah Dar Al Masyaf guests with an indoor lap pool, choice of fitness programs and personal training. The gym opens daily from 6.30am to 10pm. In addition to this, you get complimentary access to the Wild Wadi Waterpark with thirty rides to entertain the whole family. There are also some great dining options on site at the waterpark with carts located throughout the waterpark offering ice cream, popcorn, burgers, pizza and shawarmas. You can also book a VIP cabana at the waterpark, to enjoy some privacy and comfort.
Accommodation
The Jumeirah Dar Al Masyaf is home to twenty nine double storey summer houses, which includes two hundred and eighty three rooms and suites, offering the ultimate in luxury, comfort and privacy with twenty four hour butler services.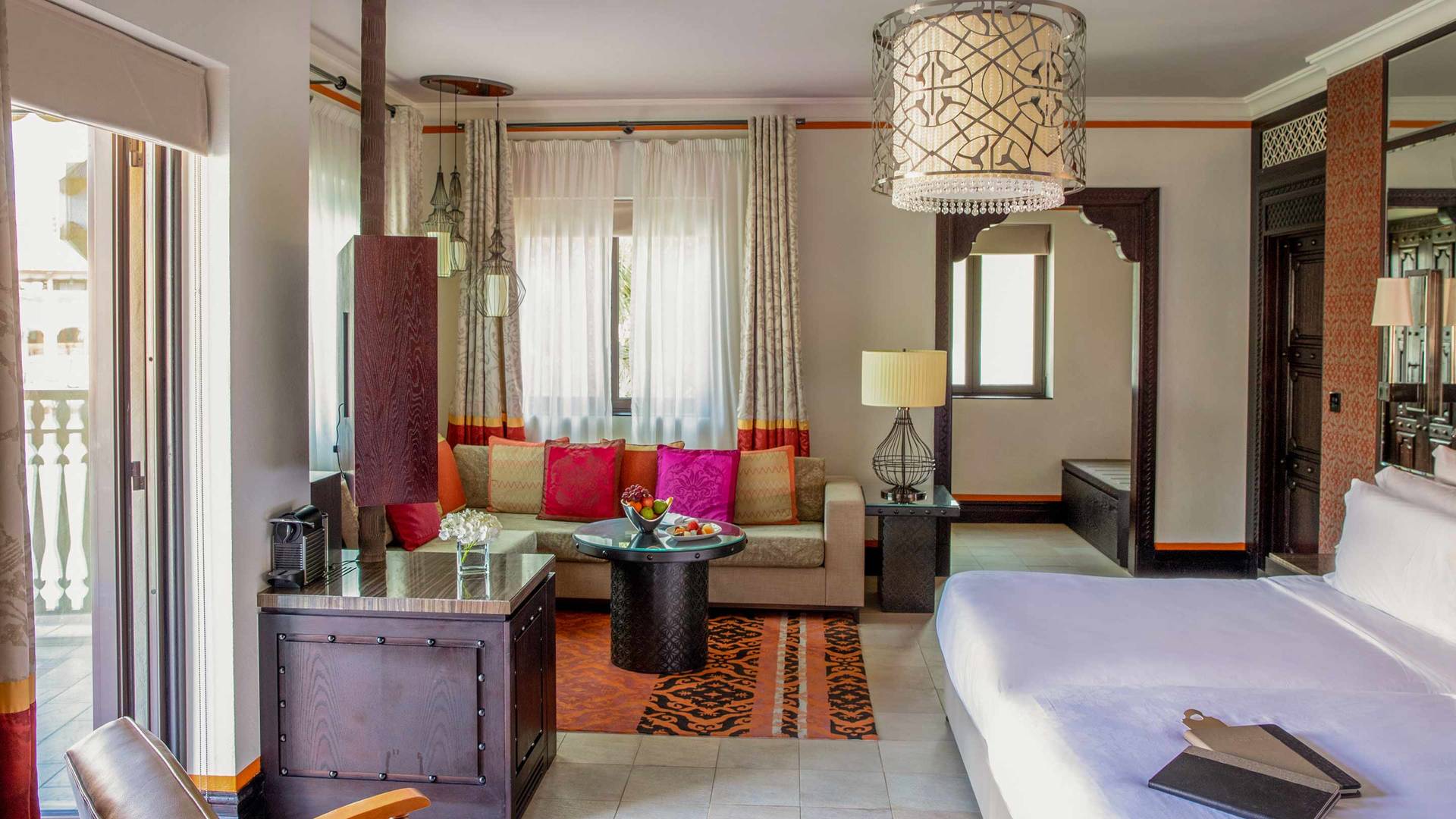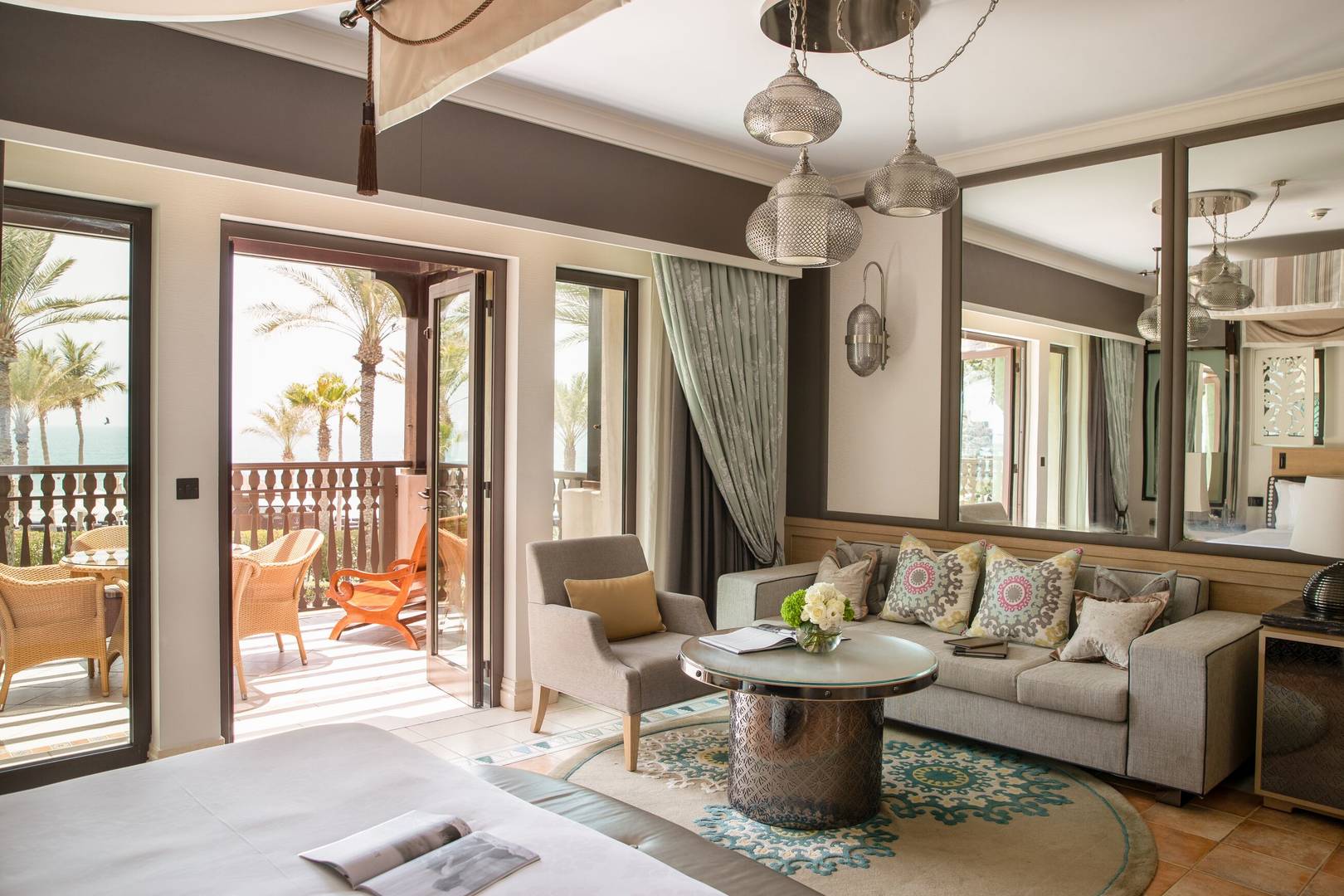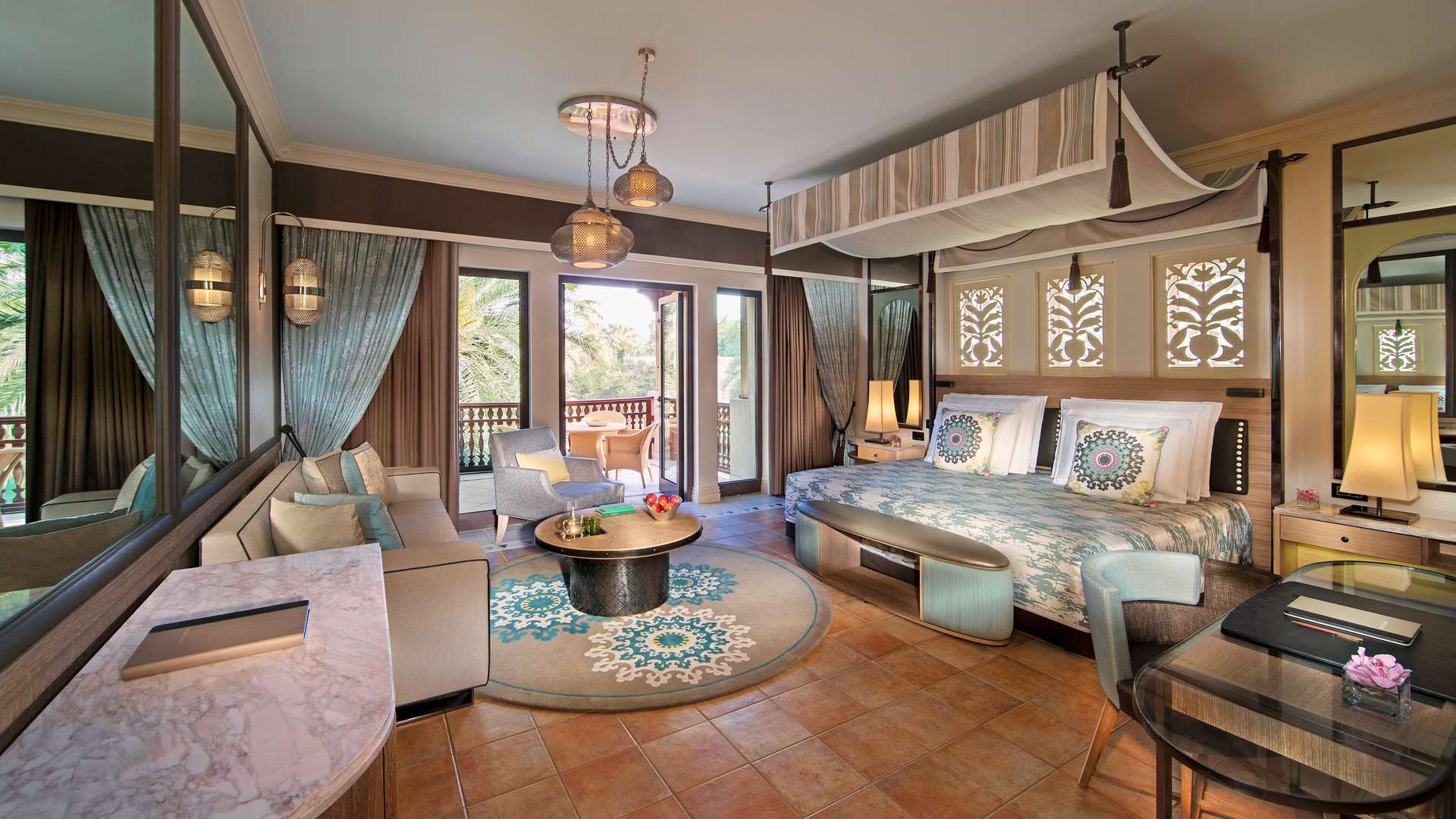 The Gulf Summer Houses are close to the beach, while the Arabian Summer Houses are hidden, offering the best in privacy with generous terraces. Choose from a wide range of summerhouses, including the Arabian Summerhouse Deluxe, Arabian Summerhouse Lagoon Deluxe, Two Bedroom Gulf Family Room, Gulf Summerhouse Arabian Suites and Malakiya Two Bedroom Villas, to name a few. The summerhouses at Jumeirah Dar Al Masyaf offer private check in, shared outdoor swimming pool, marble bathroom with shower and separate bathtub, complimentary wireless internet and beautiful high quality furnishings.
Executive Club Lounge and Kids Club
While the Jumeirah Dar Al Masyaf does not have its own Executive Club Lounge and Kids Club, guests staying in the summerhouses and suites are welcome to use the Executive Club Lounge at Jumeirah Al Qsar, along with complimentary access to two Kids Club, one at Jumeirah Al Naseem and the other at Jumeirah Al Qasr.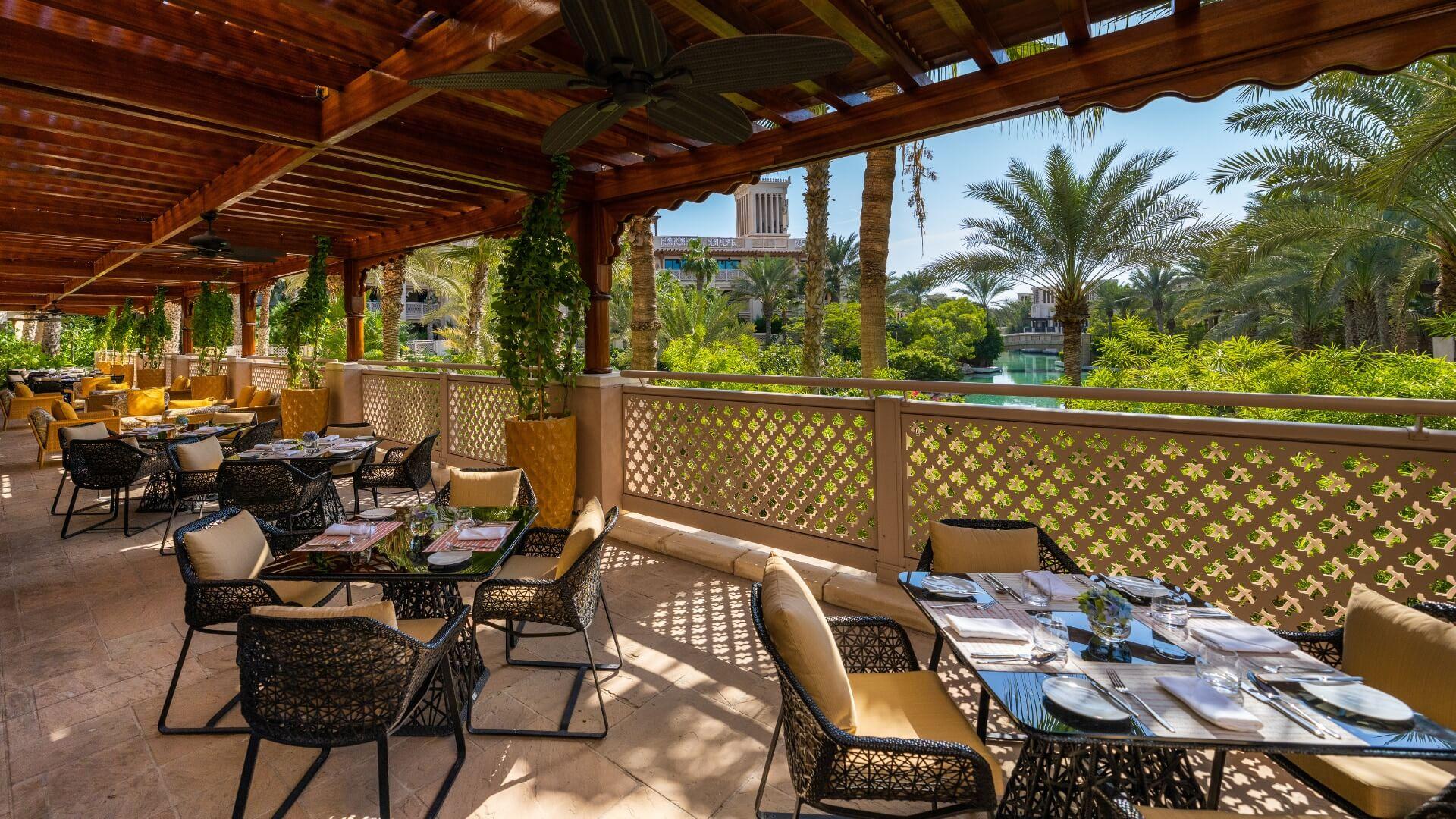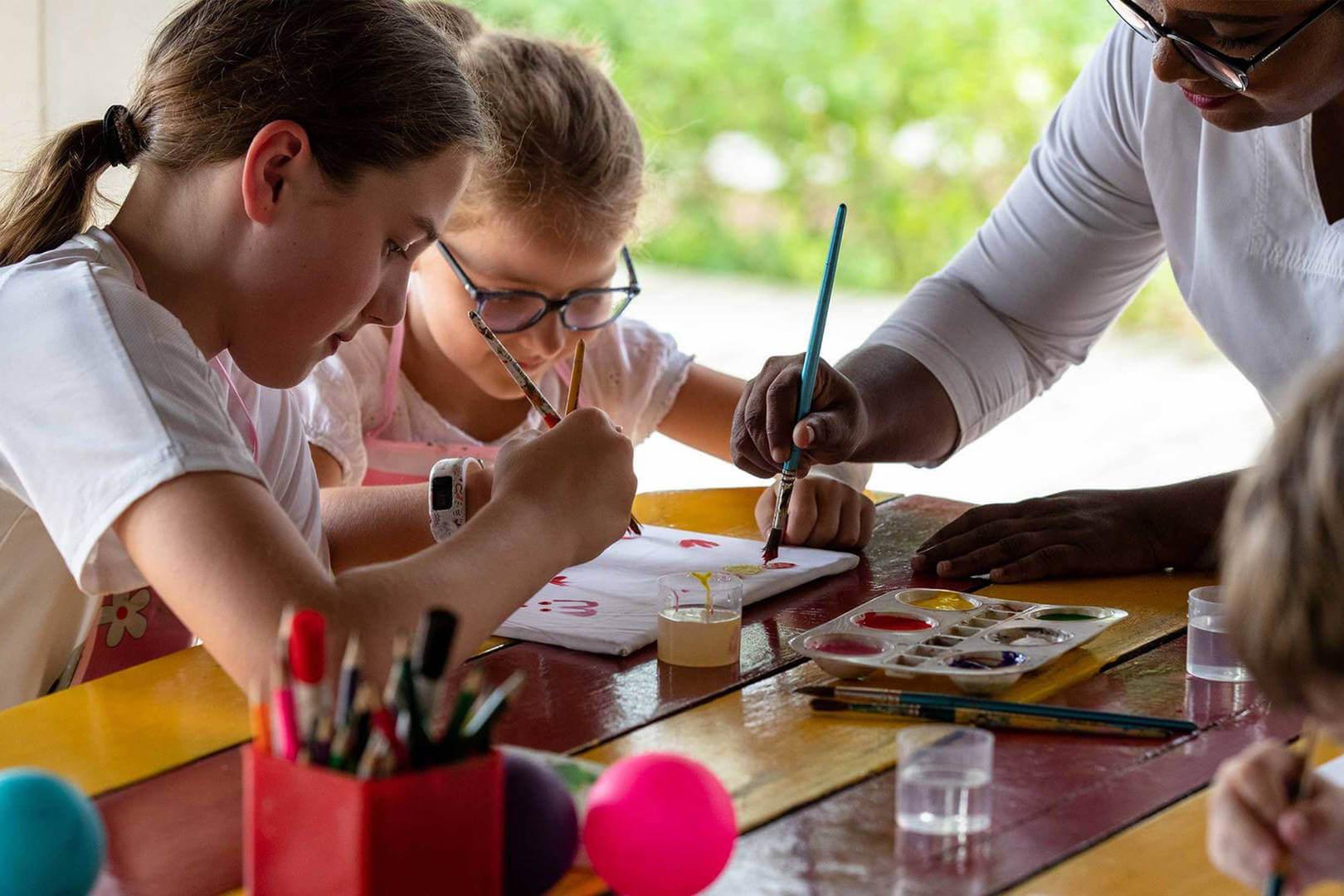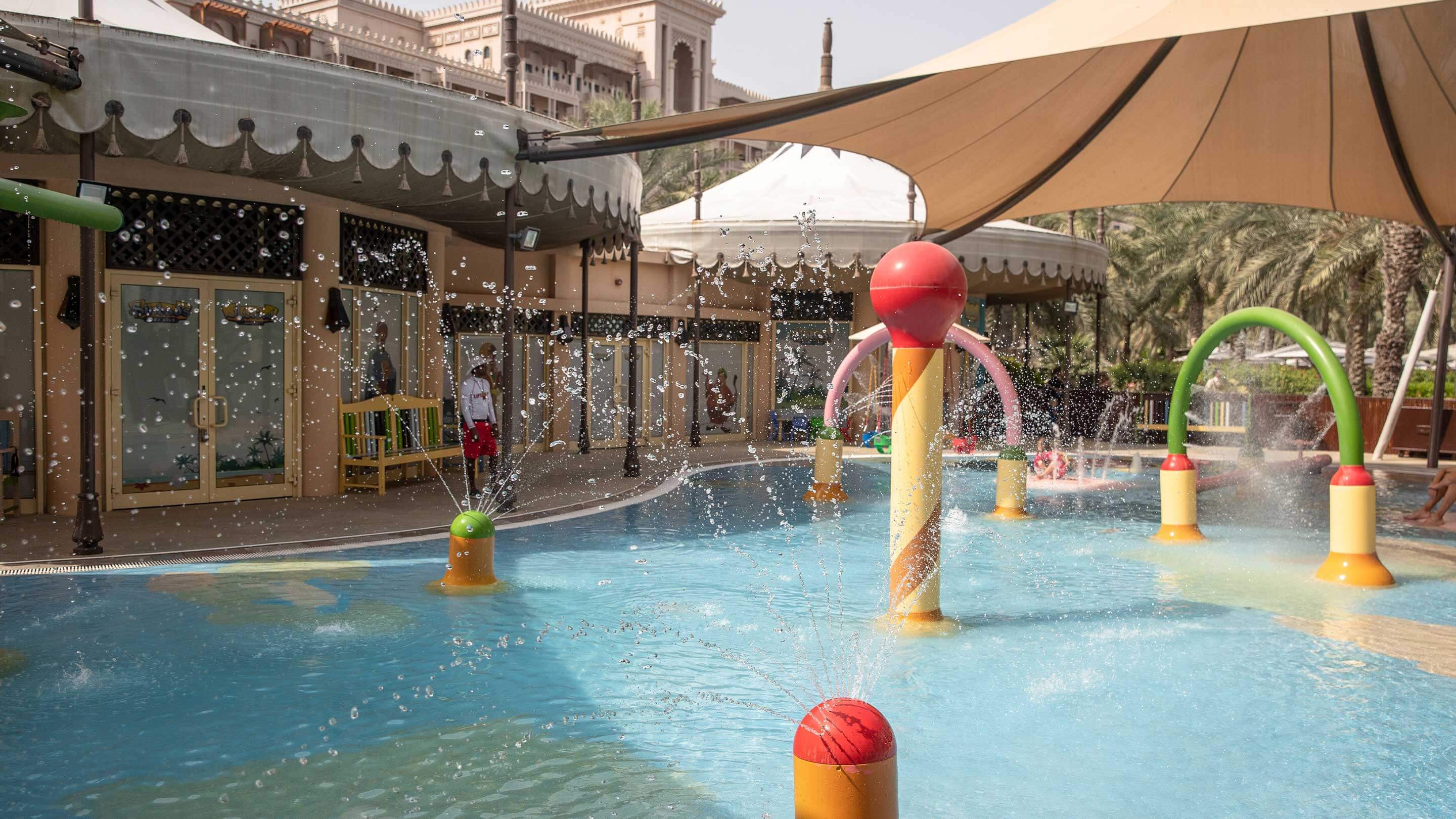 The Executive Club Lounge at Jumeirah Al Qasr, which offers access to guests staying at Jumeirah Dar Al Masyaf, is known as the Palace Lounge. It offers exclusive benefits, including three food preparations daily, discounts on laundry and ironing and complimentary wireless internet. You can read about the Palace Executive Club Lounge by clicking on the button below:
Jumeirah Al Qasr Executive Club Lounge
Young guests staying at Jumeirah Dar Al Masyaf have complimentary access to two Kids clubs. The first is at Jumeirah Al Naseem and is called KiDS at Jumeirah Al Naseem. It offers five hundred square metres of space with a range of supervised activities. Open seven days a week, this Kids Club offers parents an opportunity to indulge in the facilities and amenities offered by Madinat Jumeirah hotels. You can read about the Jumeirah Al Naseem Kids Club by clicking the button below:
Jumeirah Al Naseem Kids Club
The second Kids Club is located at Jumeirah Al Qasr, known as Sinbad's Kids Club, which offers one thousand square metres of indoor and outdoor play, along with a fantastic and engaging kids swimming pool. They also offer scheduled activities and are open seven days a week. Both Kids Clubs require advanced bookings. You can also read about their Sinbad's Kids Club by clicking on the button below:
Jumeirah Al Qasr Sinbad's Kids Club