The executive club lounge at JW Marriott Chicago is located on the twelfth floor and accessible using your room key. It opens seven days a week offering three food presentations daily. These food presentations include:
Breakfast is served from 6am to 10.30am
Light snacks are served from 11am to 4.30am Sunday to Thursday and 11am to 12pm on Friday and Saturdays
Appetizers and drinks are served from 5pm to 9.30pm Sunday to Thursday
The executive club lounge closes on a Friday afternoon from 12pm.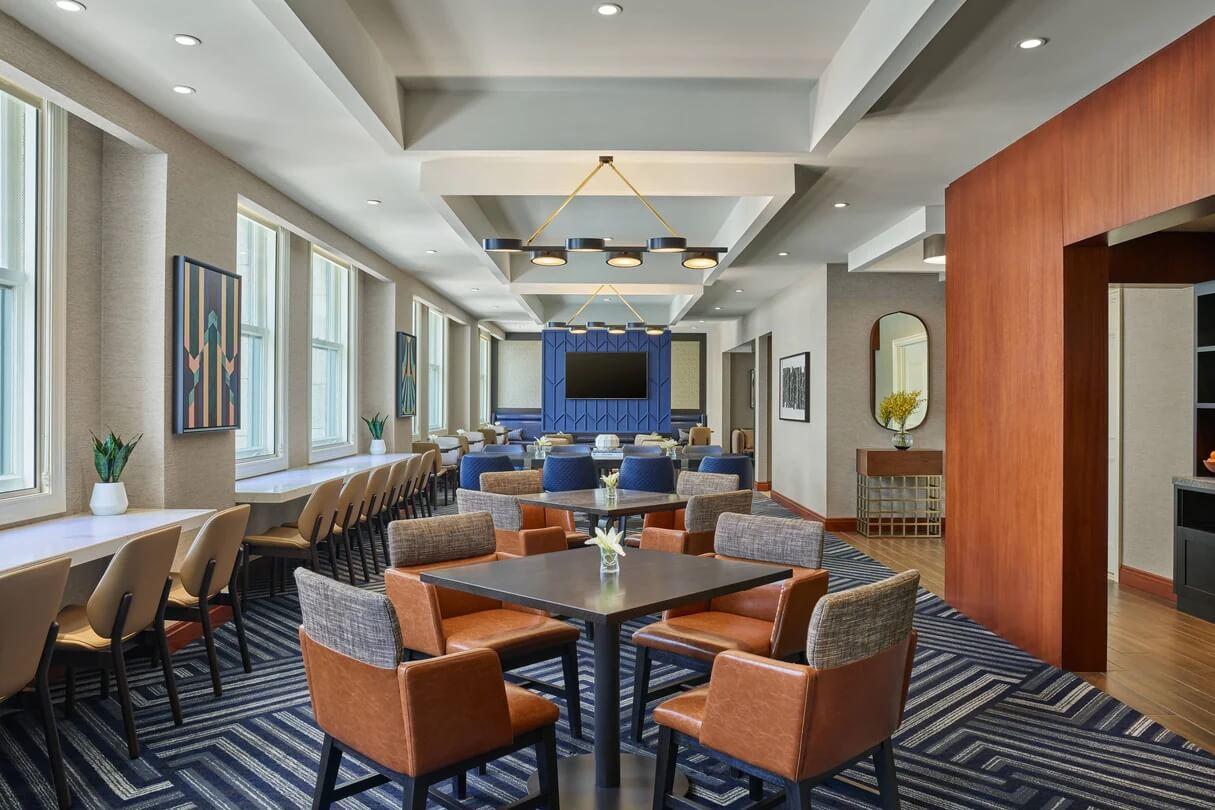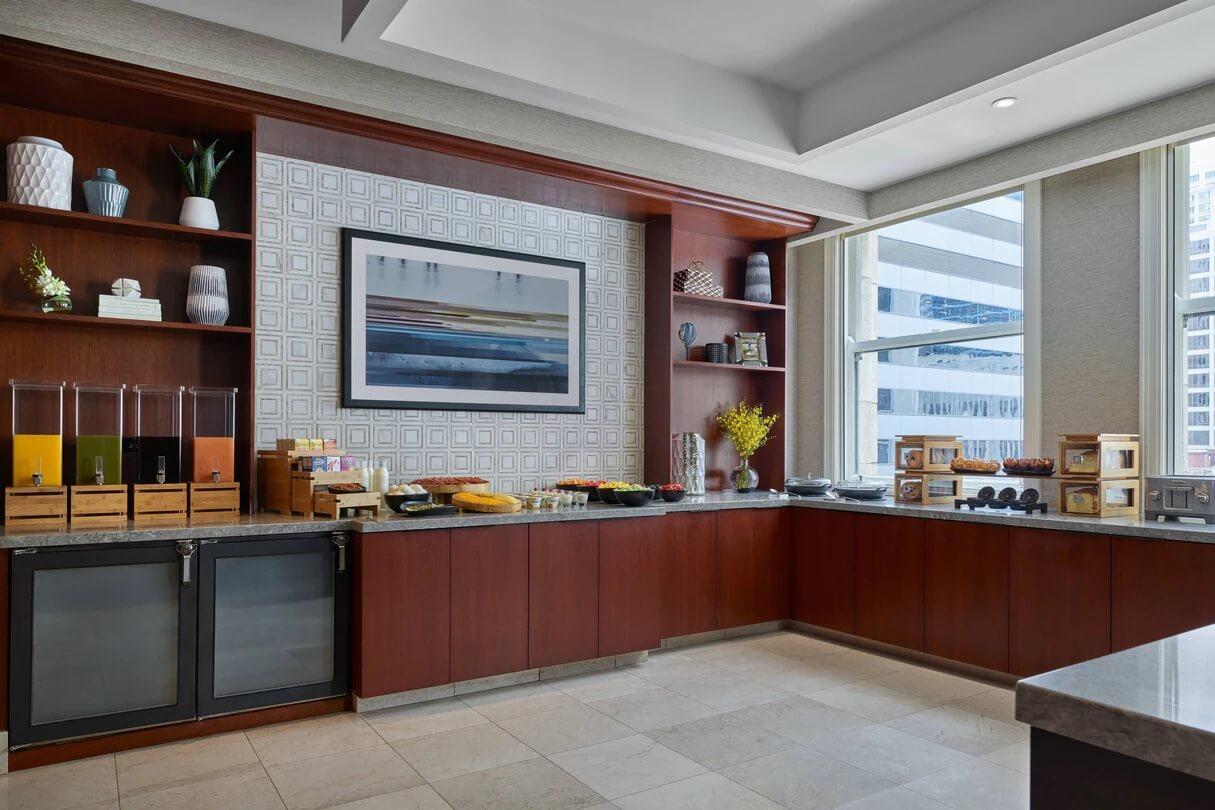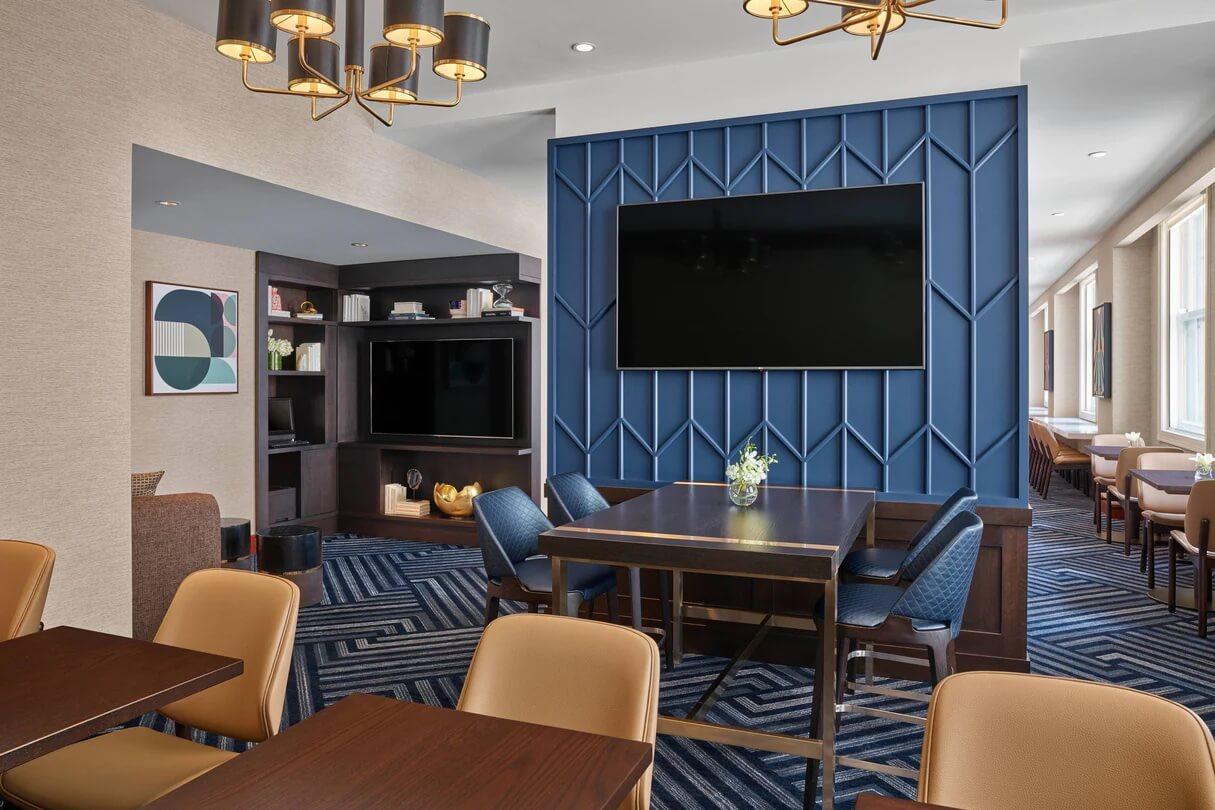 This executive club lounge welcomes business and leisure travellers. Children are welcome in the executive club lounge at an additional $30.
Private and Exclusive
JW Marriott Chicago executive club lounge provides guest staying in their executive club lounge rooms access to the area using their key card with a mouth-watering breakfast spread, delicious snacks and a host of beverages. In the evenings during the week, you can enjoy a range of hors d'oeuvres and desserts, prepared using the finest ingredients to provide you with a luxurious and relaxing dining experience.
In addition to the daily changing menu, executive club lounge guests can enjoy access to a private workspace, providing you with a chance to finish off your work in privacy and comfort. The executive club lounge is designed with luxury, privacy and comfort in mind with a host of food presentations, plenty of seating and private workspaces. It is ideal for business travellers that want to catch up with emails or complete a project or for leisure travellers that want to relax after a day of exploring the Chicago sights.
Semi Private Seating with a Relaxed Ambience
The first thing that catches your eye as you access the executive club lounge at JW Marriott Chicago is the large windows that allow an abundance of natural light with stunning views. The food station sits in one corner and overflows with mouth-watering delights prepared by the in-house chef. It is a buffet style, so you can help yourself and then choose where to sit, whether it's in a relaxing dining chair or gazing out the window at the view.
The lounge is separated with dividing walls, which give it a sense of being open plan, while providing semi private areas, whether you want to relax on a sofa and watch the news on the large flat screen television or you want to indulge in some desserts in the evening. In the executive club lounge you have access to premium wireless internet access, the perfect opportunity to check your emails or update your social media with the photos you took of the sights. This executive club lounge has a dedicated and attentive team who are on hand to ensure you receive first class guest services. If you have any dietary requirements, be sure to let them know in advance, enabling the chef to provide you with a food presentation that meets your particular needs.