The executive club lounge at JW Marriott Shanghai at Tomorrow Square is located on the fifty ninth floor, offering exclusive access from 8am to 10pm daily. You can take advantage of five complimentary food and beverage presentations daily, including:
Coffee, tea, soft drinks and snacks are on offer throughout the day
Breakfast can be enjoyed from 6.30am to 10.30am
Afternoon Tea is offered buffet style from 2.30pm to 4.30pm
Indulge in Hors d'oeuvres and Sweet Delights from 5.30pm to 8.30pm
Relax with Evening Cocktails from 5.30pm to 9.30pm
Children under the age of fifteen must be accompanied by an adult when visiting the executive club lounge. Children are only welcome in the executive club lounge from 8am to 7.30pm.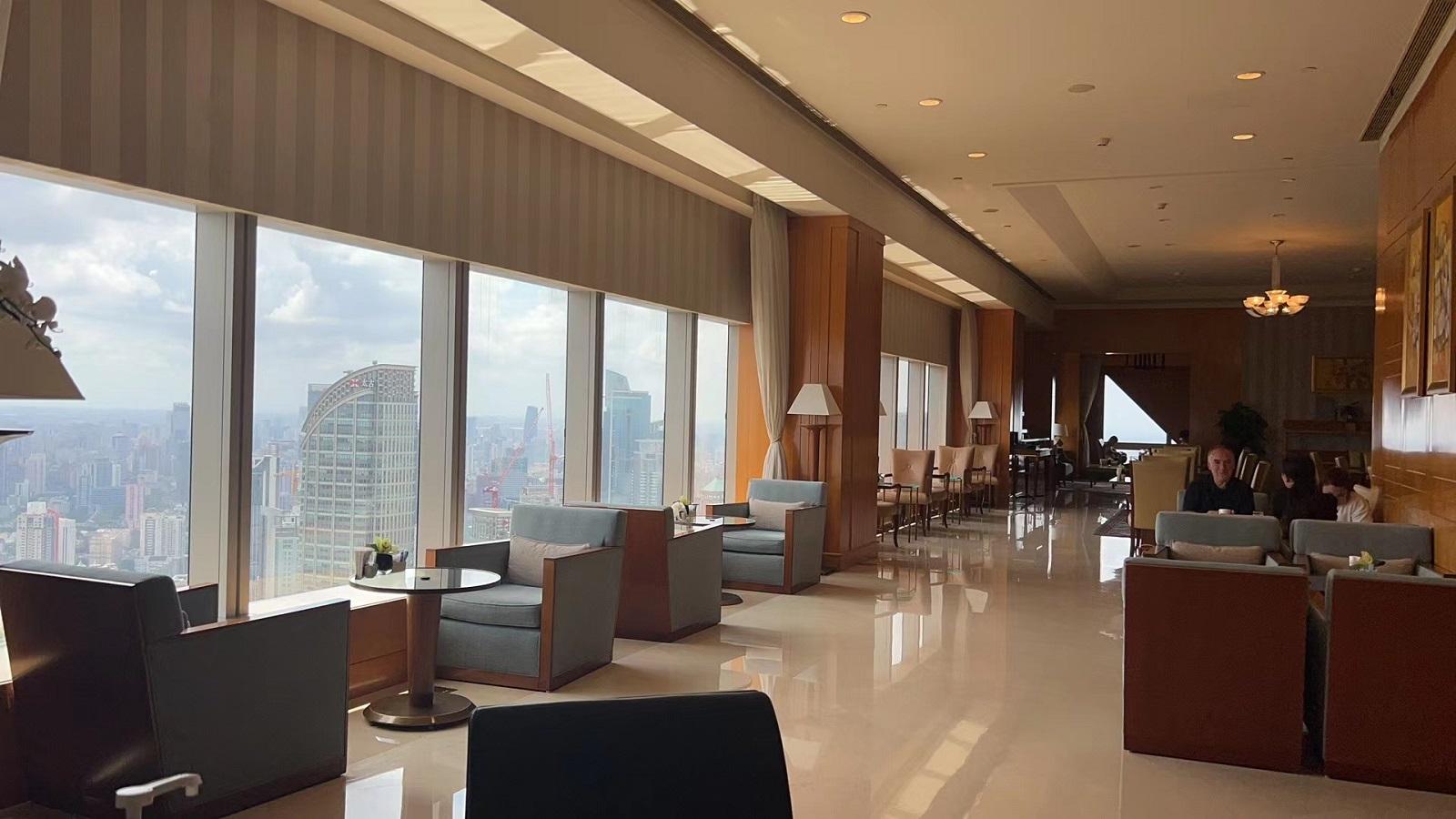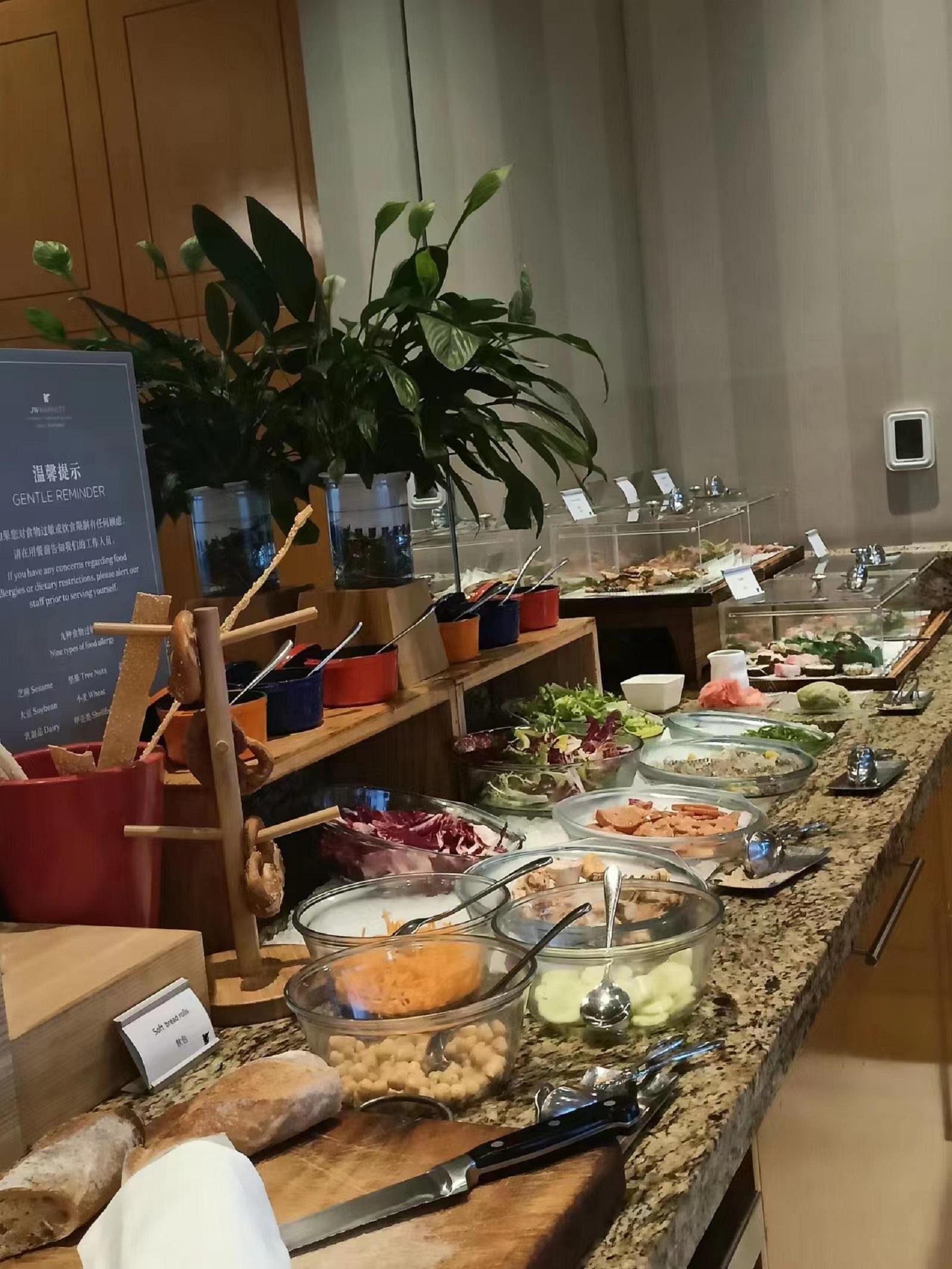 When staying in any of this luxurious hotels club level guest rooms or suites, you enjoy exclusive access and privileges in the executive club lounge.
Spectacular Views, Comfortable Lounge
As an executive club lounge guest you enjoy complimentary use of the executive club lounge meeting rooms, subject to availability. This offers an opportunity to meet with clients or prepare with your team for a large presentation or meetings. Any food and beverages must be consumed inside the executive club lounge and cannot be taken away, while the dress code is strictly smart casual.
This executive club lounge offers panoramic Shanghai skyline views from every angle with large floor to ceiling windows that boasts an abundance of natural light. Overall this executive club lounge is spacious, light and bright, making it a great place to complete any work projects or relax with an evening cocktail after a day of exploring the top Shanghai sights.
Ample Modern Seating
The executive club lounge at JW Marriott Hotel at Tomorrow Square is modern and comfortable. The windows allow plenty of light, making it feel light and bright. This spacious executive club lounge offers ample seating, whether you want to work, relax or hold a private discussion.
The plush arm chairs make it so comfortable and luxurious as you gaze over Shanghai city, while the professional team are on hand to provide you with all the guest services you need to ensure you have an elevated experience when staying in this luxurious Shanghai hotel.