The executive club lounge at JW Marriott Los Angeles L.A. LIVE is open from 6.30am to 10pm Monday to Thursday, 6.30am to noon on Fridays and 5pm to 10pm on Sundays. Located close to the elevators on the fourth floor, this executive club lounge offers four food presentations  including:
Breakfast from 6.30am to 10am
Appetizers are offered from 5.30pm to 7.30pm
The honour bar is open from 5.30pm to 10pm
Indulge in desserts from 7.30pm to 9.30pm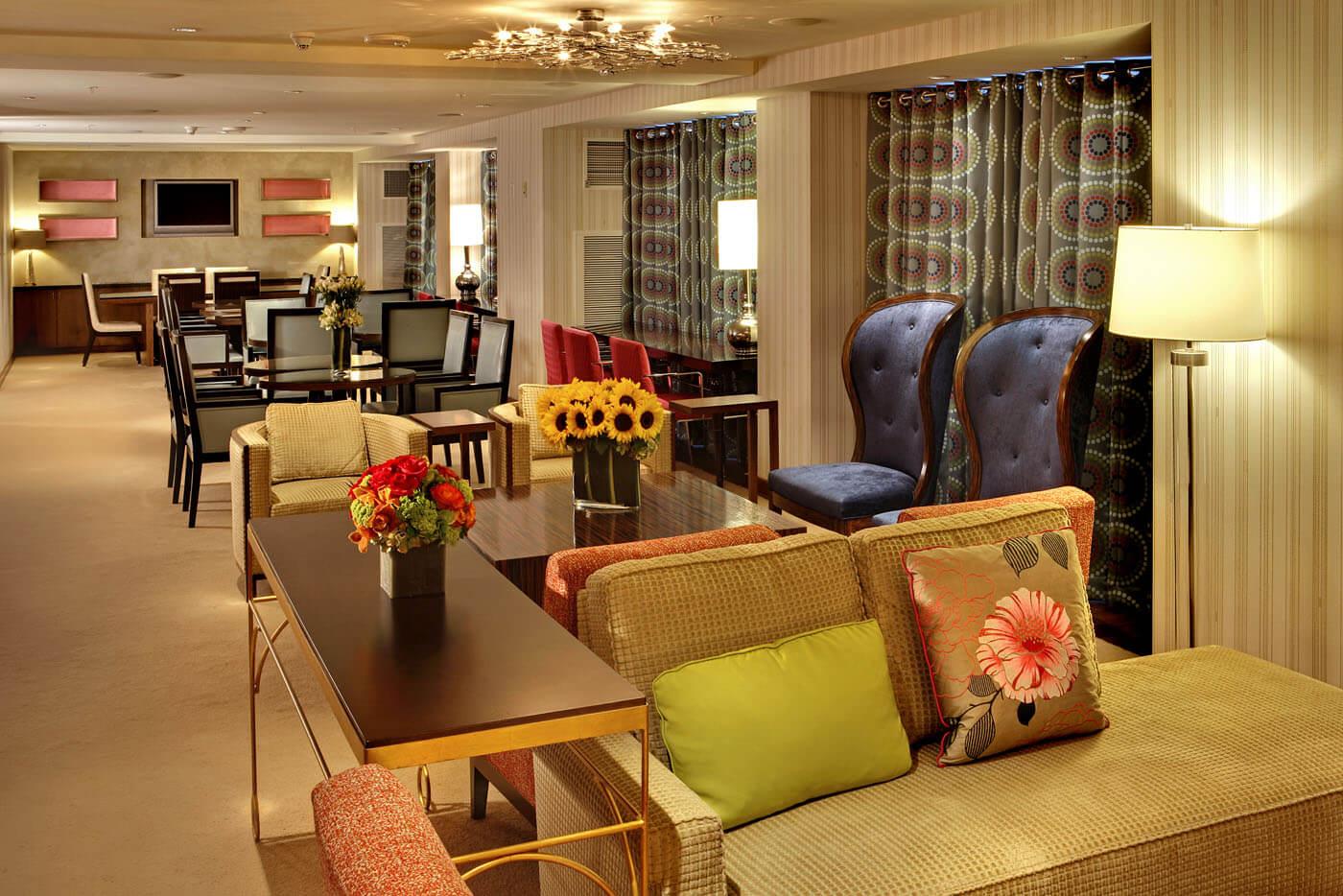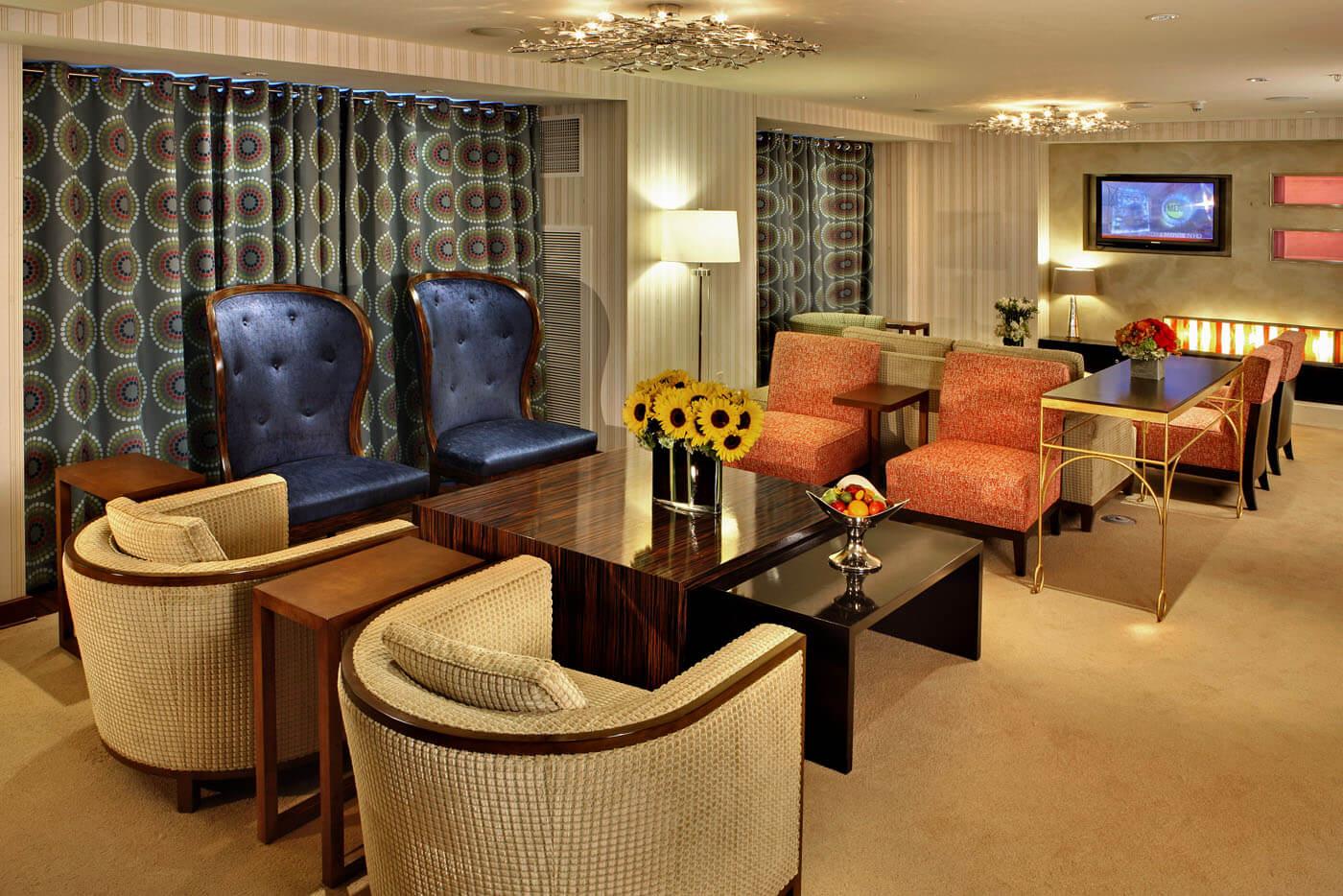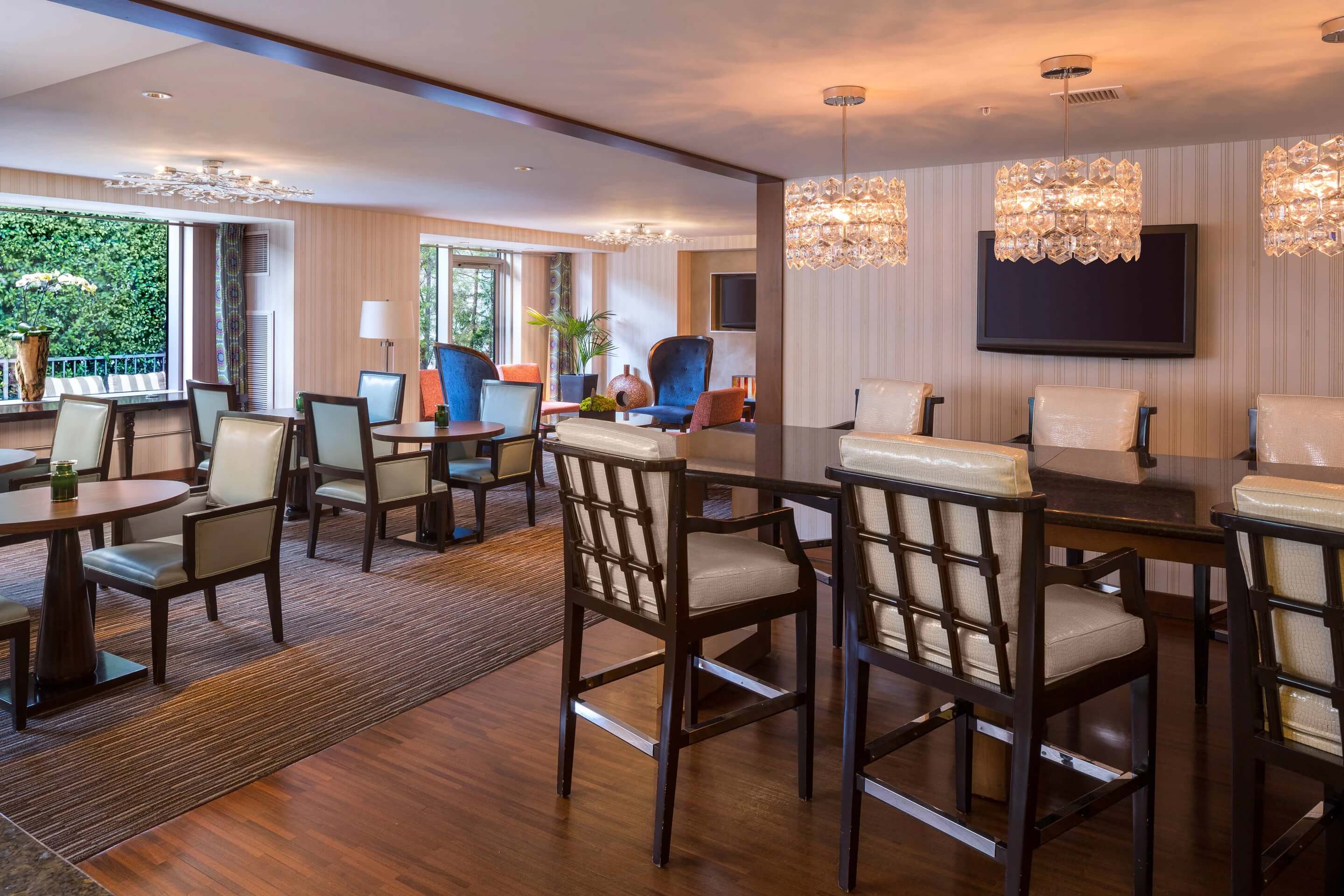 Guest with executive club level access have complimentary access to the lounge, along with any small children.
Outdoor Patio
This executive club lounge doesn't only offer a modern lounge area, it includes an outdoor patio that is hedge-enclosed with plenty of seating and couches. This is a great place to relax on a warm day and enjoy the fresh air. The executive club lounge is open to Marriott Gold Elite and Platinum Elite members that enjoy complimentary access. Executive club lounge access is also offered when booking at executive level guest room or suite.
The executive club lounge at JW Marriott Los Angeles L.A. LIVE provides guests with first class services, premium wireless internet access and a place where you can work or relax. You can enjoy a delicious breakfast and gaze out at the view or enjoy an evening drink as you watch LA come alive with lights. The executive club lounge is open to business travellers and leisure travellers with Marriott Elite status or staying in any of the club access rooms or suites.
Spacious Executive Club Lounge with Dedicated Team
When you walk into this executive club lounge for the first time, you will immediately be drawn to the large floor to ceiling windows. It is a modern, light and bright lounge area with wooden floors and plenty of seating, whether travelling for business or as a family. The outdoor patio makes the lounge area even bigger, giving you plenty of private space where you can carry out a Zoom call or check your emails.
The executive club lounge at JW Marriott Los Angeles L.A. LIVE has been separated into semi-private areas, giving you some privacy if you need to finish off a work proposal, you want to read a book or you simply want to relax after a busy day of exploring the sights and attractions. The large food island overflows with delicious delights and the dedicated team offer first class services. The team are professional and pay close attention to detail, ensuring their guests enjoy their stay at this luxurious hotel.