Located on the twenty fifth floor of the Kempinski Hotel Shenzhen China is an exclusive access executive club lounge. This executive club lounge opens daily from 7am to 11pm, offering four complimentary food and beverage presentations daily, including:
Breakfast is served each morning in the executive club lounge
Afternoon Tea can be enjoyed from 3pm to 4.30pm, which includes teas, coffees, fruits and cookies
Enjoy evening canapés from 5.30pm to 7.30pm with hot dishes, cold cuts, sushi and alcoholic beverages
Take advantage of the all day non alcoholic beverages and snacks.
Children are welcome in the executive club lounge, as long as they are accompanied by an adult.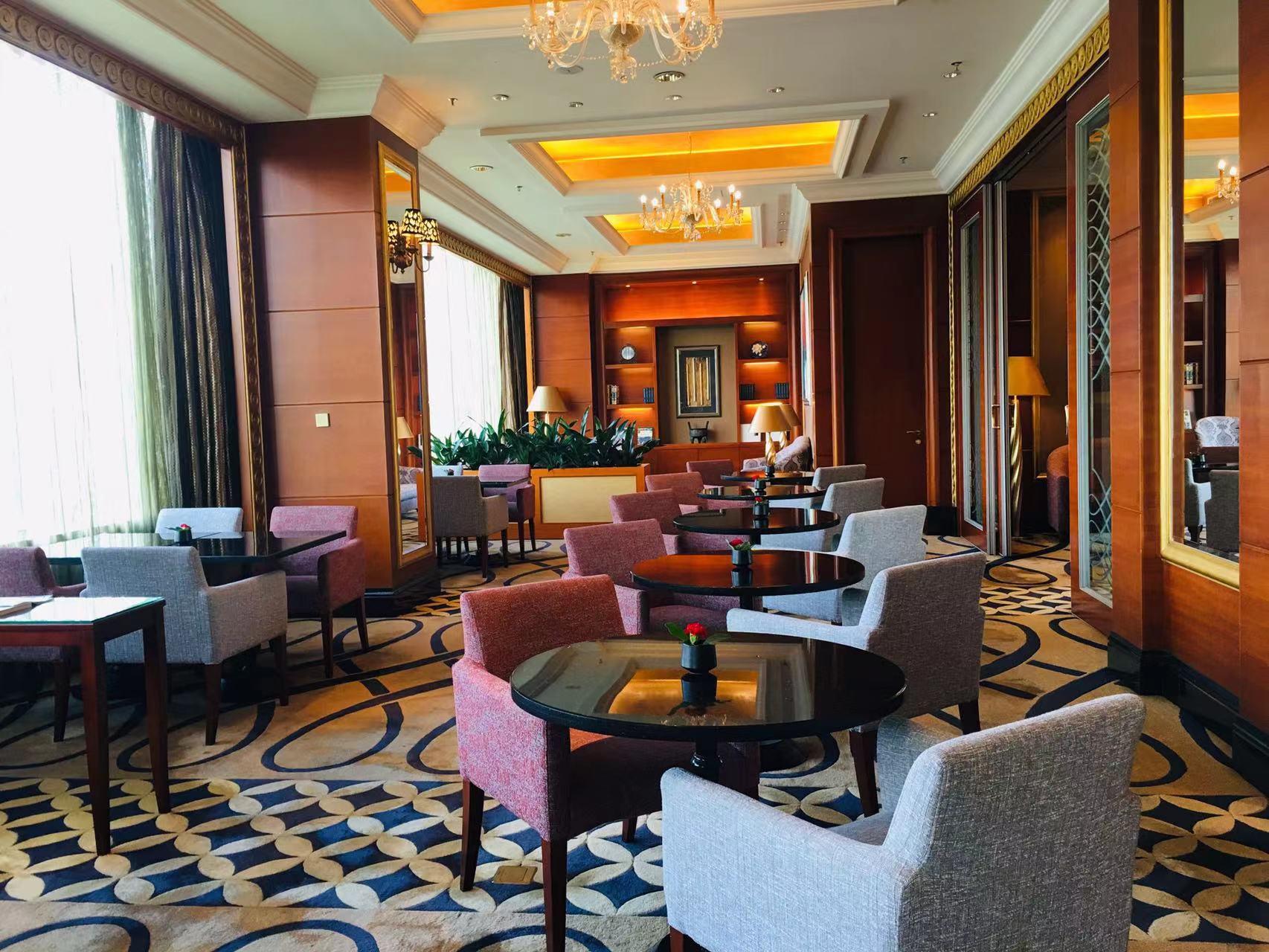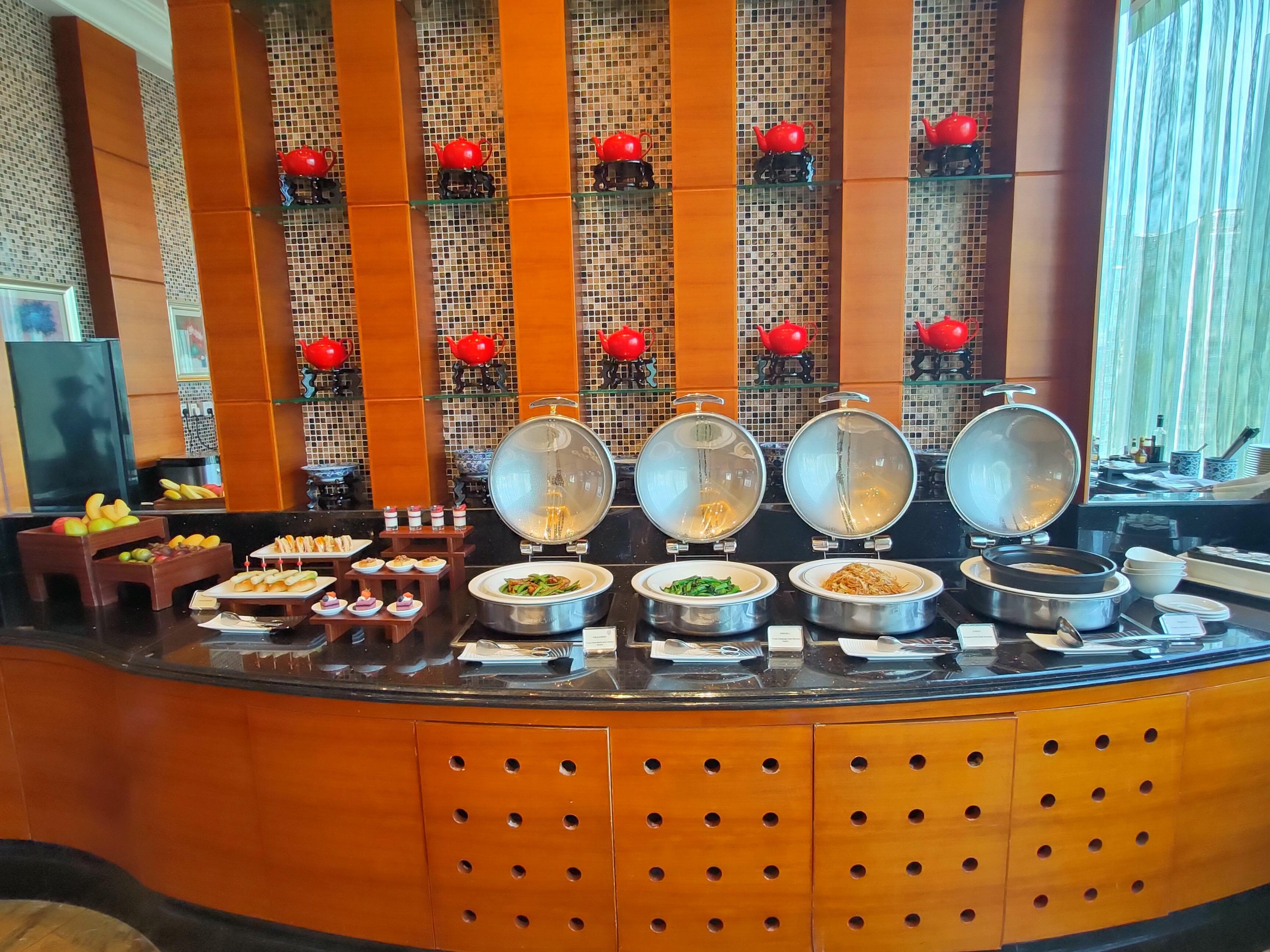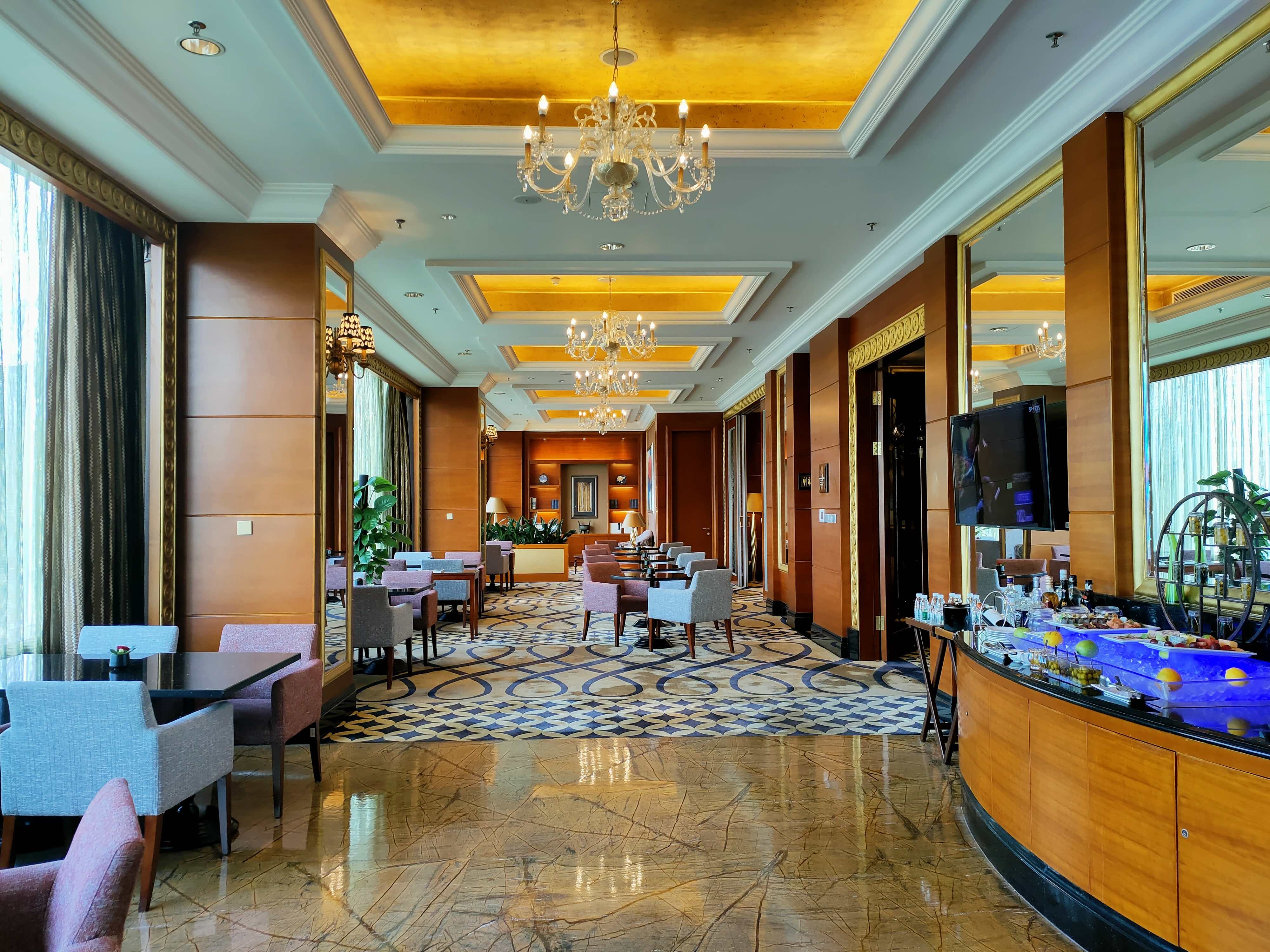 The executive club lounge at Kempinski Hotel Shenzhen China offers exclusive access to guest staying in any of this luxurious hotels club level guest rooms or suites. Children under 120cm enjoy free access to the executive club lounge, while those measuring 120cm to 140cm are charged at half price and those over 140cm pay full price. Guests are welcome to bring a visitor at an additional charge.
Top Quality Services
Making use of the executive club lounge offers you top quality services, making your stay more comfortable and enjoyable. You enjoy so many fantastic complimentary privileges that are not offered to other guest staying in the hotel. On arrival, you don't have to stand in the queue at the main front desk, you can make your way straight up to the twenty fifth floor executive club lounge to check in and out. You also have the opportunity of a late check out up to 4pm, subject to availability. This is so helpful if you have an evening flight.
Over and above all this, as an executive club lounge guest you can have three pieces of clothing ironed daily during your stay. Business travellers can make use of the meeting room in the executive club lounge for up to two hours during their stay, subject to availability.
The Ultimate in Comfort and Luxury
From the large floor to ceiling windows to the large open plan design, the executive club lounge at Kempinski Hotel Shenzhen China is guaranteed to impress. This executive club lounge adds that extra touch of luxury to your already luxurious stay. This spacious executive club lounge offers an open plan design with plenty of comfortable seating to meet with a colleague or client, check your emails or read your book.
The large food island is overflowing with delicious food with evening canapés being changed daily, all carefully prepared by the in-house team of chefs. There is a separated lounge area with plush chairs and sofas and a separated dining room, where you can enjoy all day snacks, breakfast, afternoon tea or evening canapés. As you walk into the executive club lounge you find the private reception, enabling you to check in and out with ease.